BIM Helps Habitat for Humanity Partner Family Take a Virtual Tour of Their New Home
By implementing BIM, Habitat for Humanity of Metro Denver found a way to shorten construction schedules as well as to achieve better communication with volunteers and partner families.
BIM improves efficiency and thereby improves the bottom line: Companies that were early adopters of BIM have been educating us on this fact for several years. What may not be as immediately apparent is that improving efficiency can sometimes improve more than just the bottom line. When non-profits implement new technologies with the result of achieving greater efficiencies, it can enable them to improve the lives of more people -- and do so more quickly -- than was ever before possible.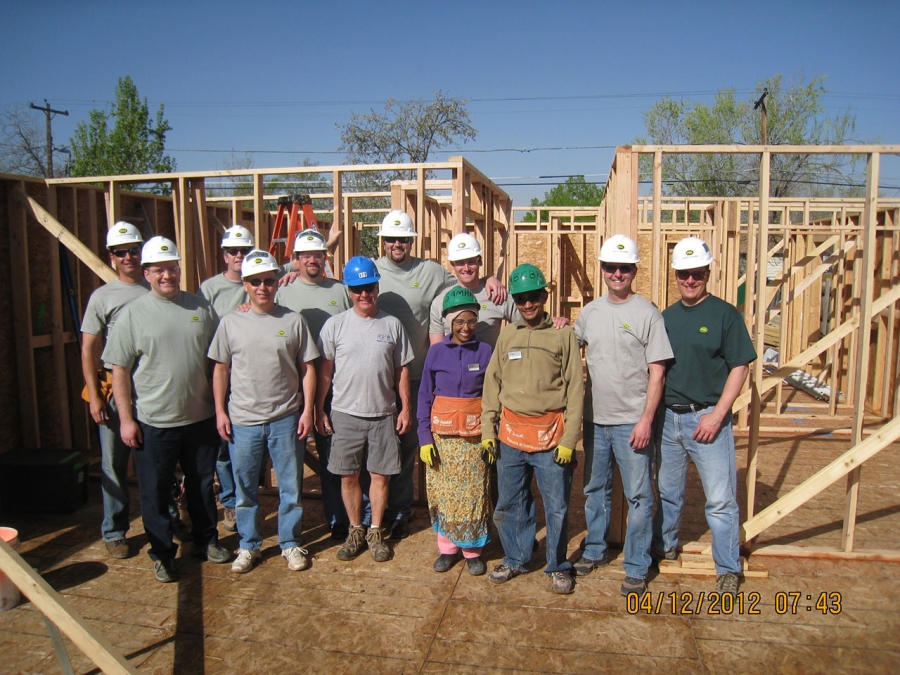 Habitat for Humanity of Metro Denver is launching a new pilot program that takes advantage of 3D Virtual Construction software. Earlier this month, Habitat for Humanity and construction partner PCL Construction Enterprises, Inc. broke ground on a new home that the owners already have the ability to tour – virtually.
"By helping with the day-by-day schedule, BIM enabled us to do things such as look at the wall construction schedule, for example, and consolidate it into one day."
– Nick Kurth, Virtual Construction Manager for PCL
Making sense of a traditional architectural drawing set is not a simple task for the layperson. 3D modeling has been used with great success to help clients to visualize projects and to convey development plans to large citizen groups, but this communication process has a special poignancy when it is used to show a finished house to a couple who have never had the opportunity to own a home.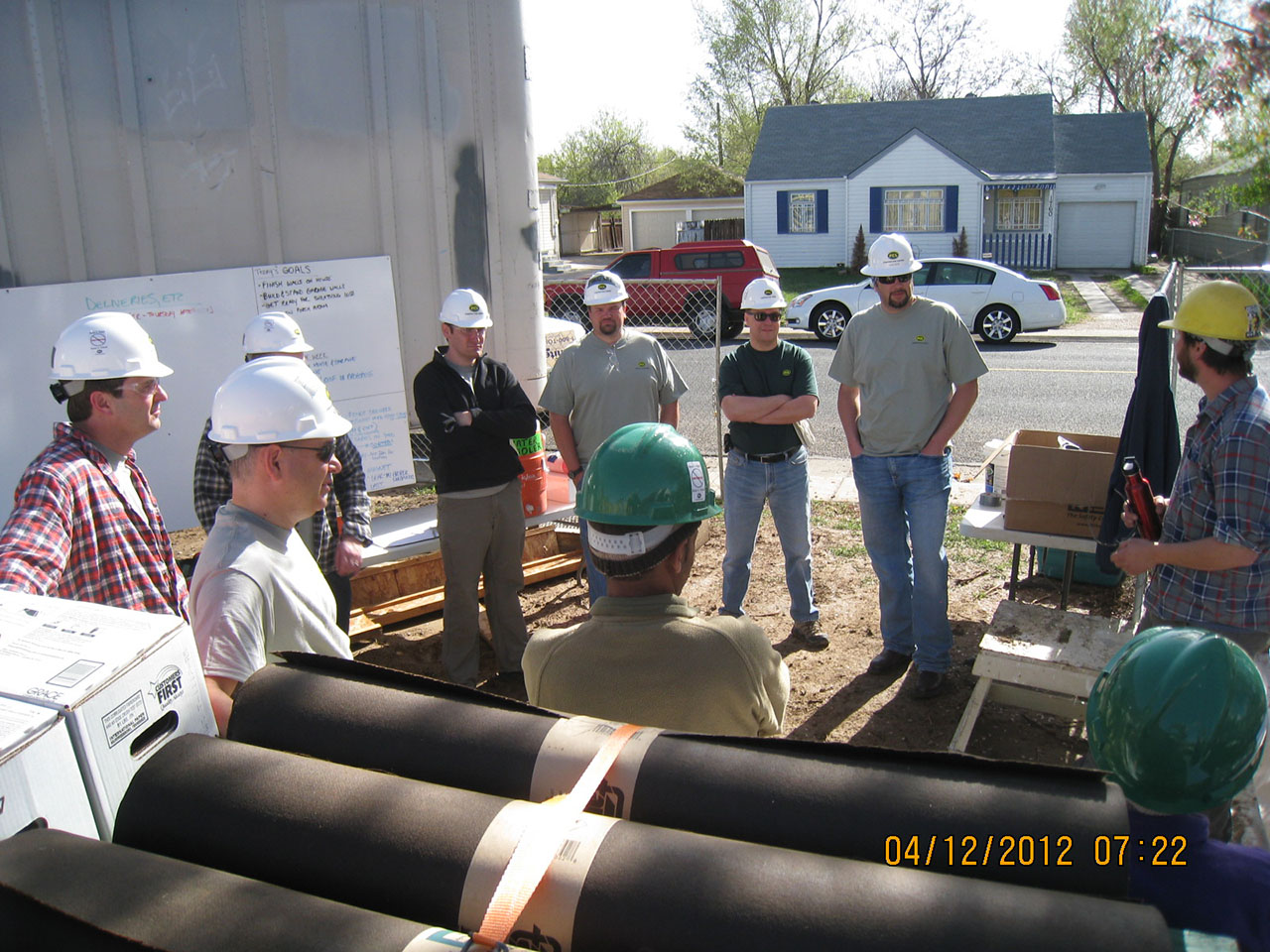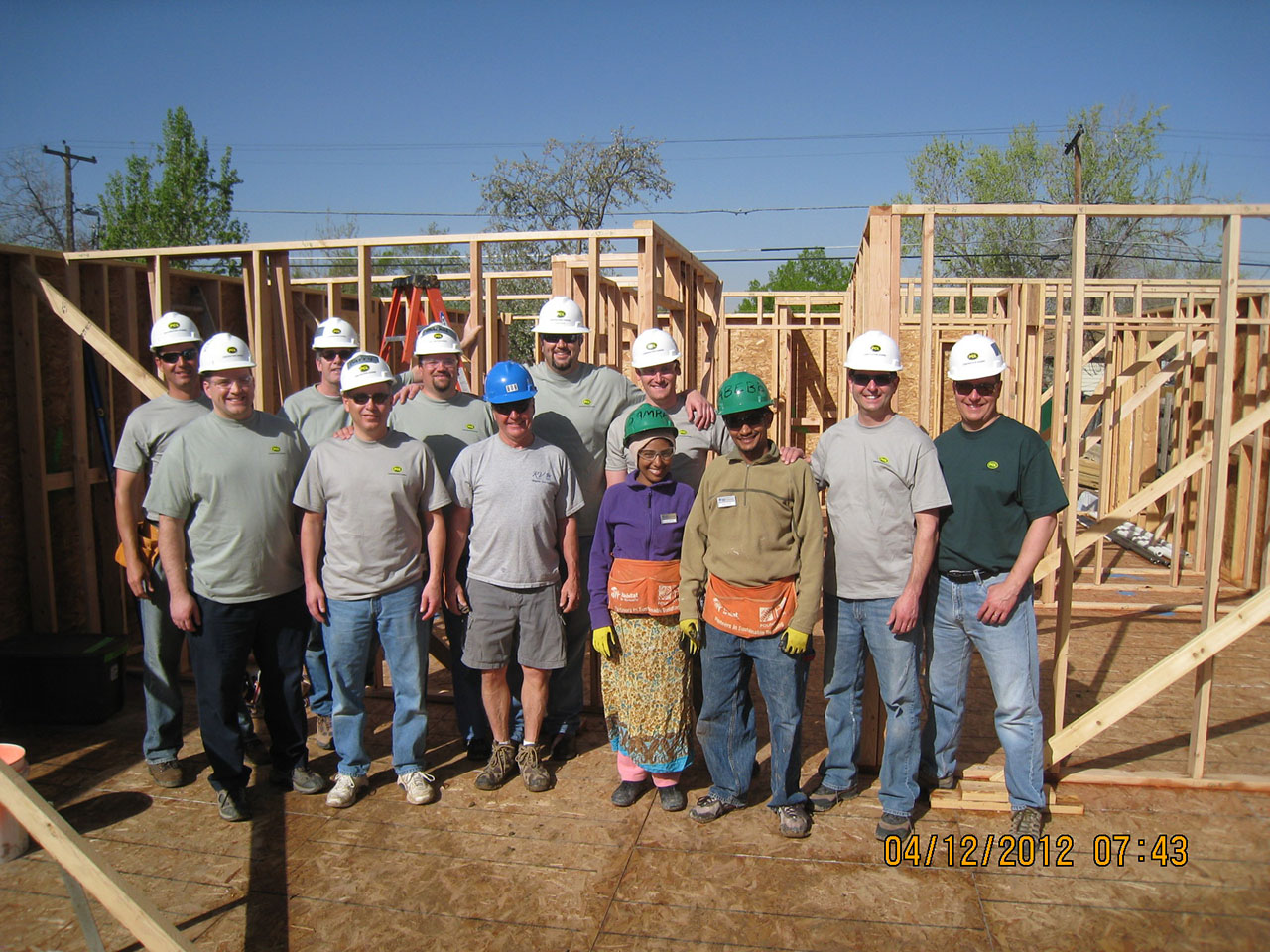 Breaking ground for the home on April 12, 2012, the president and chief operating officer for PCL Construction, Peter Beaupré, was on site with the virtual modeling presentation, sharing it with soon-to-be homeowners Abebe Gonfa and his wife Samrawit Birhane. Autodesk representatives also participated in the event.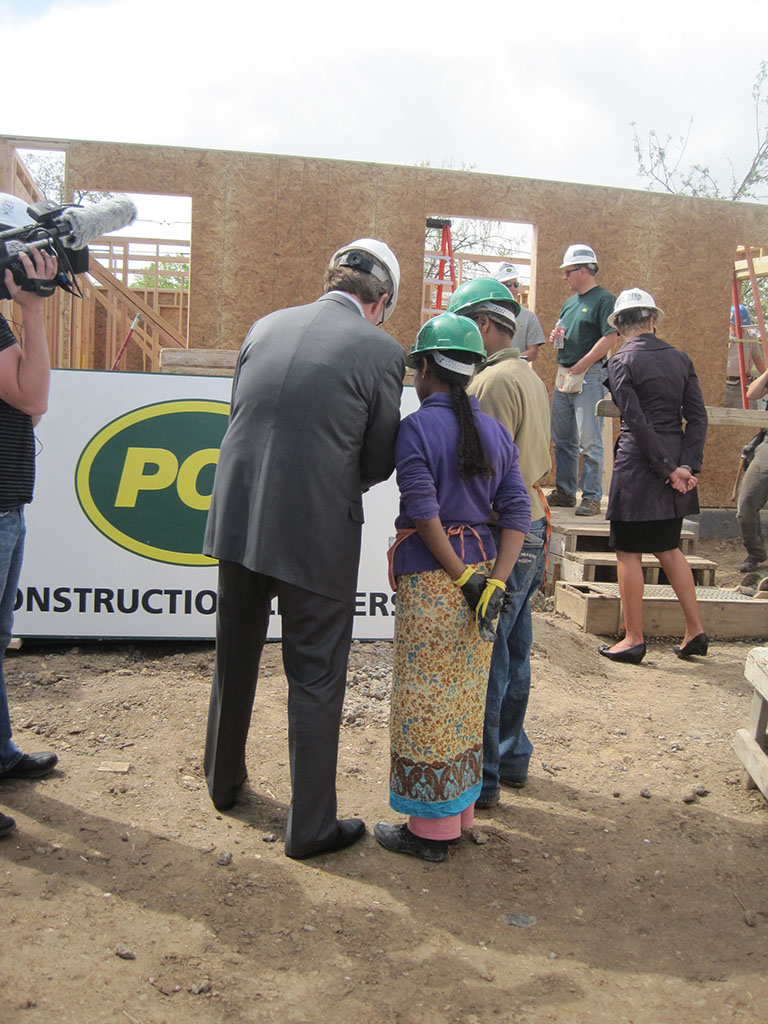 "Peter, with his tablet, stood in a framed-out skeleton with the couple and was able to show them from the kitchen what their living room will look like," says Nick Kurth, Virtual Construction Manager for PCL. "They were blown away, [laughing] and talking… they were all smiles. They didn't know a model had been built." Since a full kitchen had been modeled using the software, the couple could even see where they will be doing dishes, says Kurth.
In June 2011, PCL Construction entered into a two-year partnership with Habitat for Humanity International, committing $1 million through both funding and employee volunteer hours. "The $1 million will be invested in projects across the U.S. and Canada. In some instances that will mean building an entire home, in others, maybe just a roof raising," says Stephanie McCay, Communications Specialist at PCL. The Denver Metro project is one of PCL's early home builds, and it entails a local donation of $85,000 along with PCL employees, partners, and community members working together to complete construction.
In addition to providing a wealth of information for Habitat for Humanity's partner family, BIM was used to streamline the construction process for the Denver home. PCL used both Revit Architecture and Navisworks software.
"We first built the virtual model to communicate internally," says Kurth. Soon they were using it not just to coordinate elements of the project but the volunteer schedule, as well.
When it comes to volunteer labor available for any given Habitat for Humanity project, "you have various levels of expertise," says Kurth. Using Navisworks, PCL was able to specify what was being constructed during any given day of any week, and they used that as a communication tool. By sharing with the Habitat Manager exactly what would be constructed on a particular day, PCL could facilitate matching volunteers with the jobs for which they were best suited.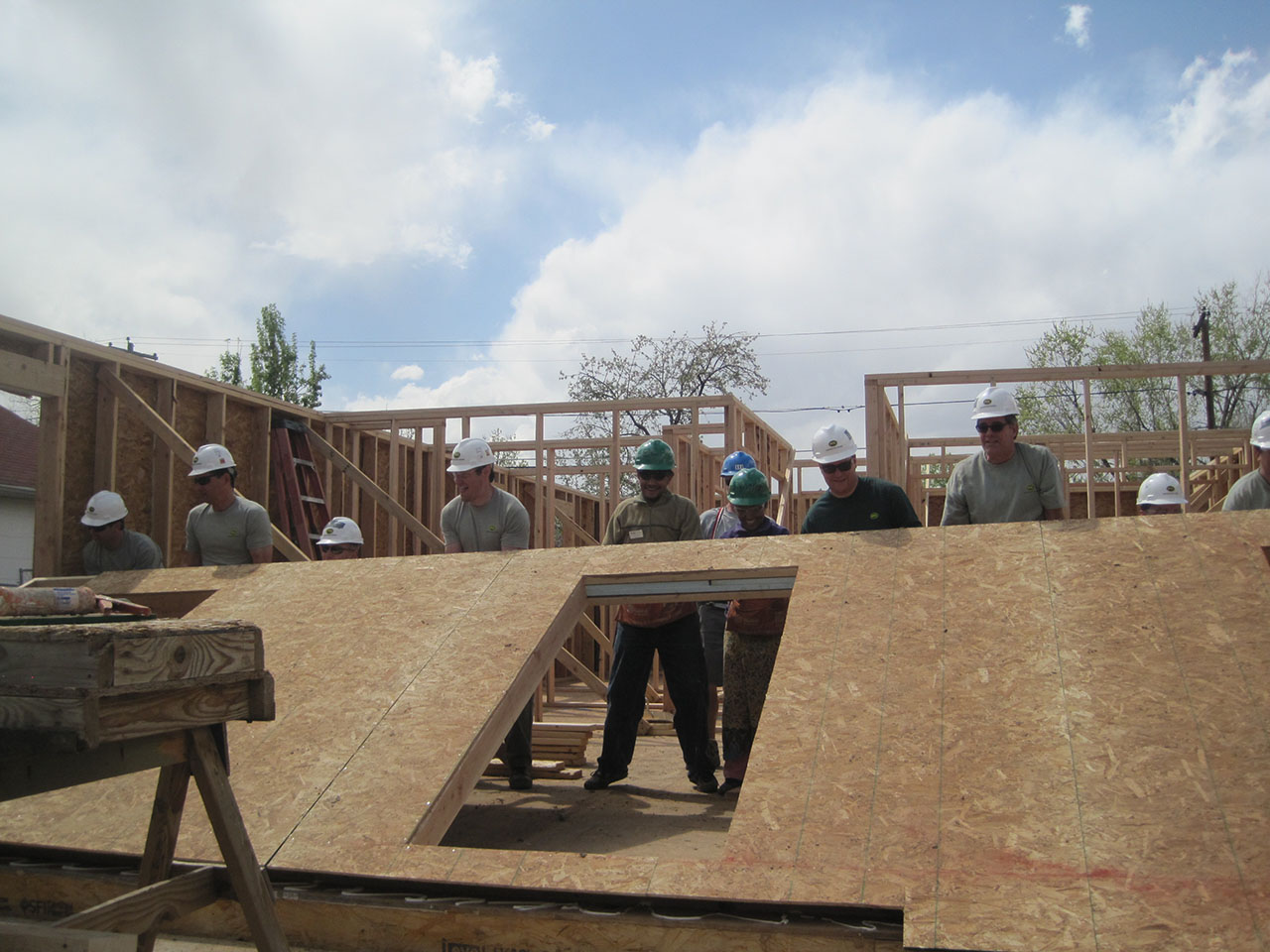 According to Kurth, the efficiencies associated with using BIM reduced what is typically a 12 week schedule to eight weeks. Although a house is not a complex construction project, Kurth explains that "by helping with the day-by-day schedule, BIM enabled us to do things such as look at the wall construction schedule, for example, and consolidate it into one day."
A shorter construction schedule means a sooner move-in date for Abebe, who has been in Denver since 2003. He and his wife Birhane have two children. The family is currently living in an unsafe apartment complex. With a background in construction, Abebe is also looking forward to working with PCL Construction to build his new family home.

Kristin graduated from The Ohio State University in 1988 with a B.S. in architecture and a minor in English literature. Afterward, she moved to Seattle, Washington, and began to work as a freelance design journalist, having regular assignments with Seattle's Daily Journal of Commerce.
After returning to Ohio in 1995, her freelance activities expanded to include writing for trade publications and websites, as well as other forms of electronic media. In 2011, Kristin became the managing editor for Buildipedia.com.
Kristin has been a features writer for Buildipedia.com since January 2010. Some of her articles include:
Latest from Kristin Dispenza