Taking a Look at Smog-Fighting Technologies
Organizations and manufacturers have been researching green building materials for years now, inundating the market with a wide spread of green products for sustainably inclined developers and builders. Recently developed products go beyond the reduction of emissions and waste to the elimination of pollutants from the atmosphere. New smog-fighting technologies and products are still in testing, but some will be available for purchase by 2012. With their introduction to the marketplace, however, comes a myriad of questions.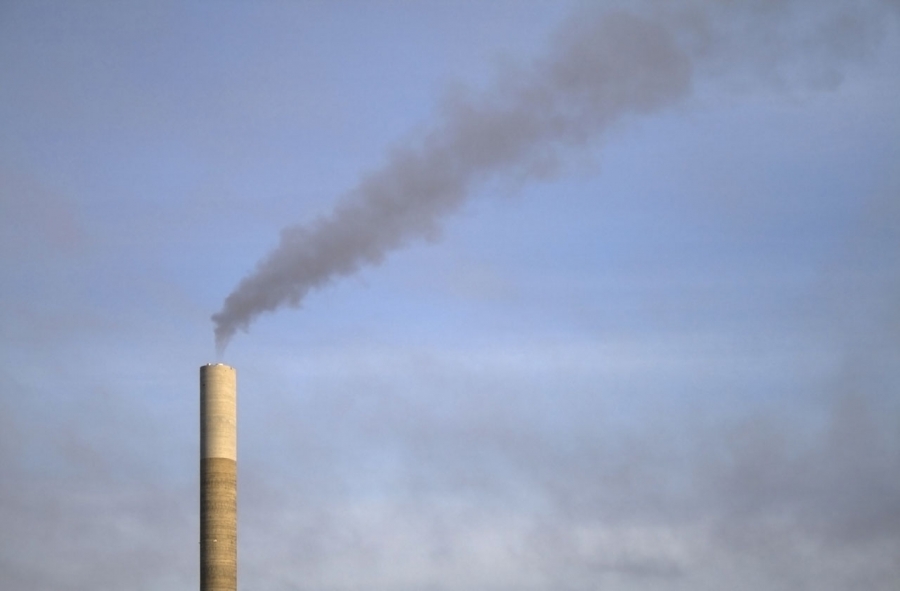 How Do Smog-Fighting Technologies Work?
Although smog-fighting technologies in many ways will vary as widely as building materials themselves, their interactions with the surrounding atmosphere guarantee that fighting smog will be conducted at a level that is only skin-deep. Two examples of upcoming smog-fighting products include a titanium dioxide-coated aluminum building panel researched and produced by Alcoa and a smog-eating concrete roofing tile made by Boral Roofing.
"In one year, 2,000 square feet of the SMOG-EATING Tile mitigates the same amount of nitrogen oxide (a major component of smog) produced by one car driving up to 10,800 miles." Boral Roofing
According to a news release put out by the company, researchers at Alcoa used previously developed and patented HYDROTECT™ technology from Japanese manufacturer TOTO to create an aluminum panel coated with titanium dioxide. Alcoa applies this coating, called EcoClean, to the surface of its Reynobond panels, which use sunlight to catalyze the breakdown of organic pollutants that make contact with the panels; the pollutant residues are then washed away by rainwater.
The concrete roof tile put out by Boral Roofing also uses titanium dioxide to increase the rate of oxidation and reduce the amount of nitrogen oxide in the air. The BoralPure™ SMOG-EATING Tile is described as working similarly to the catalytic converters we find in our automobiles – a logical comparison, given that nitrogen oxide is a product of fossil fuel burn, including that of a motor vehicle.
What Is the Impact?
The incredible amount of greenwashing in the media has made many skeptical about the actual impact of these different technologies. Unquestionably, the same sentiments will be directed at these new building materials. It is therefore important that these newer technologies hold up under scrutiny and actually make a difference in air quality.
Alcoa suggests that 10,000 sq. ft. of self-cleaning Reynobond panels coated with EcoClean will be as effective in decomposing pollutants as 80 trees. Boral Roofing states, "In one year, 2,000 square feet of the SMOG-EATING Tile mitigates the same amount of nitrogen oxide (a major component of smog) produced by one car driving up to 10,800 miles, making BoralPure™ SMOG-EATING Tile an important solution to smog and the health problems it causes." Of course, further factors need to be taken into account, such as the processes involved in creating the tiles, as well as logistical and supply chain issues. Boral Roofing makes light of these issues, pointing out that their concrete tiles are made from "locally sourced natural raw materials, such as sand and water" and are "produced in eco-conscious manufacturing plants implementing low-energy and low-waste practices." Taking a holistic approach to sustainability in this case is just as important as the smog-fighting capabilities of the materials themselves.
Is It a Practical Choice?
As the saying goes, money makes the world go 'round. Examining the cost of these products, then, will be an important step in the process of determining whether they will be an appropriate choice for mass-scale production and implementation. Making these materials affordable will obviously allow them to have a greater impact. The prominent presence of Alcoa in the aluminum production industry shows great promise for the implementation of these Reynobond panels. The self-cleaning properties of smog-fighting technologies mean less maintenance, and from an aesthetic standpoint these products are designed with thought and available in variety.
Although it is premature to assume that these new technologies will rid our air of all pollutants, with the proper research and testing we could be on our way to making a significant positive impact on the quality of the atmosphere – a testament to the progress in the development of greener technologies and materials that is driven by creativity and innovation.

Tara is a freelance writer currently pursuing a Master of Urban Planning, Development, and Design at Cleveland State University. Her writing has covered a wide breadth of topics, but she particularly enjoys meaningful work concerning community development, sustainability, and design. Her articles, blogs, and musings have been featured in various online and print publications, and she hopes her words will inspire creativity and innovation as we work toward social and structural change.
Website: tarasturm.com/
Latest from Tara D Sturm