USGBC Design Columbus 2012 in Columbus, Ohio
A trip to Design Columbus 2012 in Columbus, Ohio, showcases the positive impact made by local chapters of the U.S. Green Building Council.
The USGBC's Greenbuild International Conference & Expo is the world's largest conference and exhibition devoted to green building. By attending you can take in three days of seminars and other educational events, see thousands of products, and enjoy live streaming and archived conference videos. Although Greenbuild is the USGBC's premier event, local USGBC chapters host a number of similar events each year, and some are bound to take place practically in your own backyard.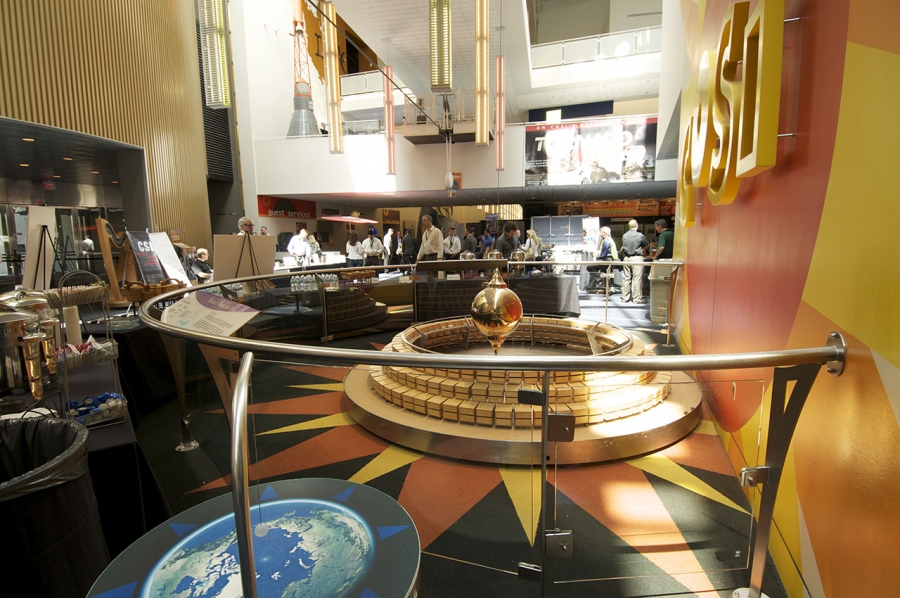 The USGBC has 79 chapters located throughout the United States and U.S. territories, and participation in their events connects you with other professionals who are making green building a reality in your area. It also gives you a chance to connect with your local suppliers and industry reps.
Buildipedia recently attended Design Columbus 2012, the education day and trade show that is cohosted by the USGBC Central Ohio Chapter and the Construction Specifications Institute Columbus Chapter. (The CSI Annual Convention, held in conjunction with Hanley Wood's annual CONSTRUCT, is also a comprehensive and well attended industry event. CONSTRUCT 2012 and the 56th CSI Annual Convention will be held in Phoenix, Arizona, at the Phoenix Convention Center, September 11-14, 2012.)
Here are a few of the highlights from Buildipedia's day at Design Columbus 2012.
We learned about innovative green products...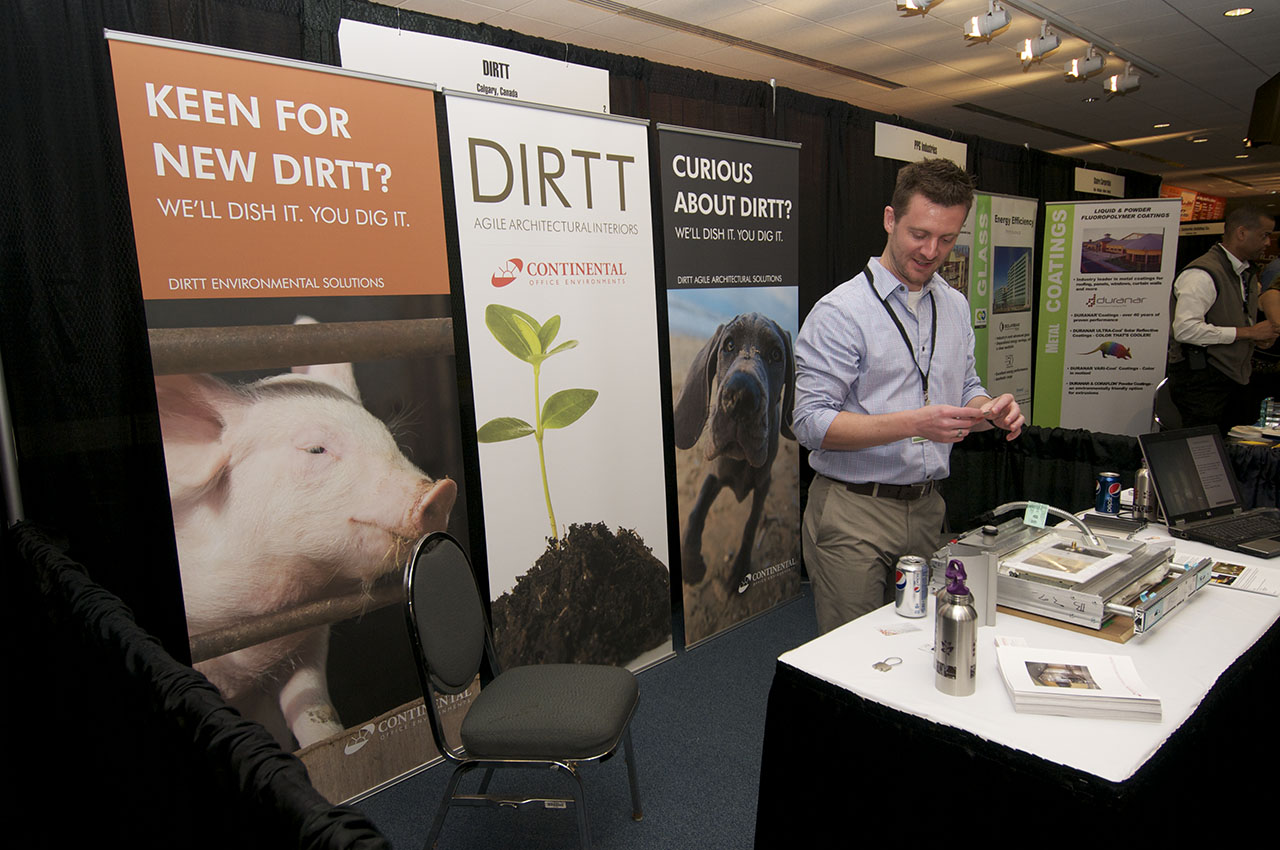 DIRTT (Doing It Right This Time). DIRTT provides custom modular interiors, including walls (one award-winning system incorporates living plants!), access floors, doors, and accessories.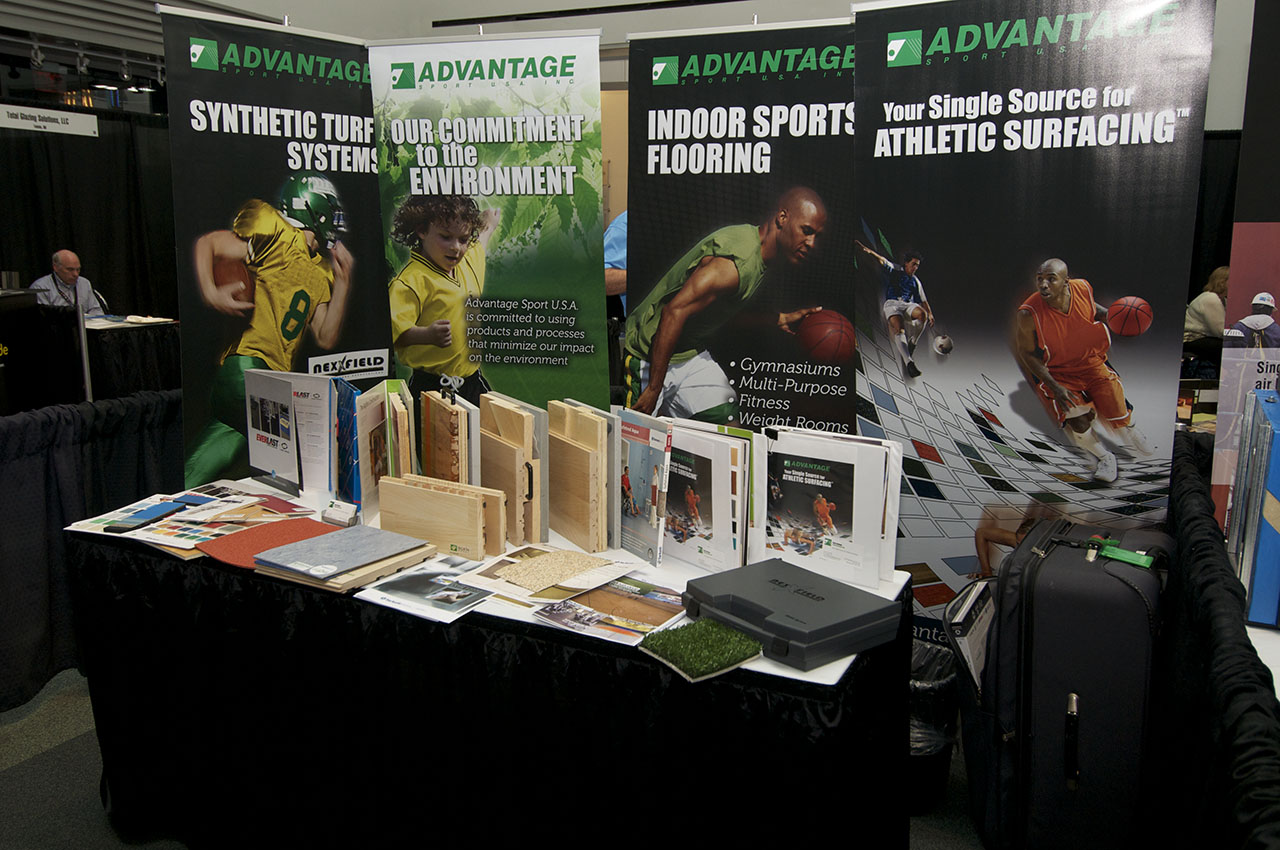 Advantage Sport USA. Advantage Sport provides almost every athletic surfacing product imaginable. Their Everlast product line features recycled rubber; Advantage Sport also carries Nexxfield products featuring a Cradle-to-Cradle Certified pad, eco-conscious infill and non-infill systems, and a completely portable field surface.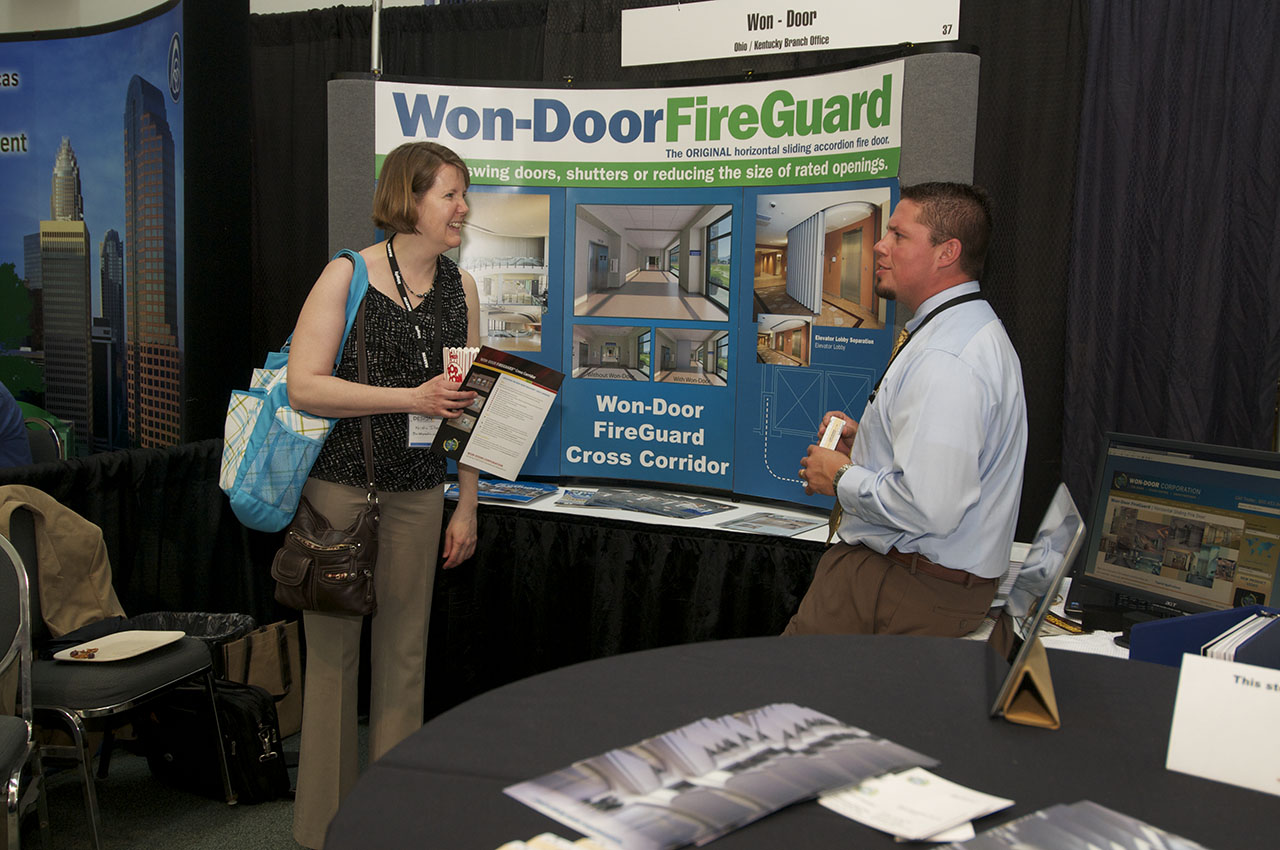 Won-Door Corporation The Won-Door FireGuard™ CrossCorridor Horizontal Sliding Fire Door offers a space-efficient alternative to typical hollow metal fire doors, and it can help to earn LEED points in several categories.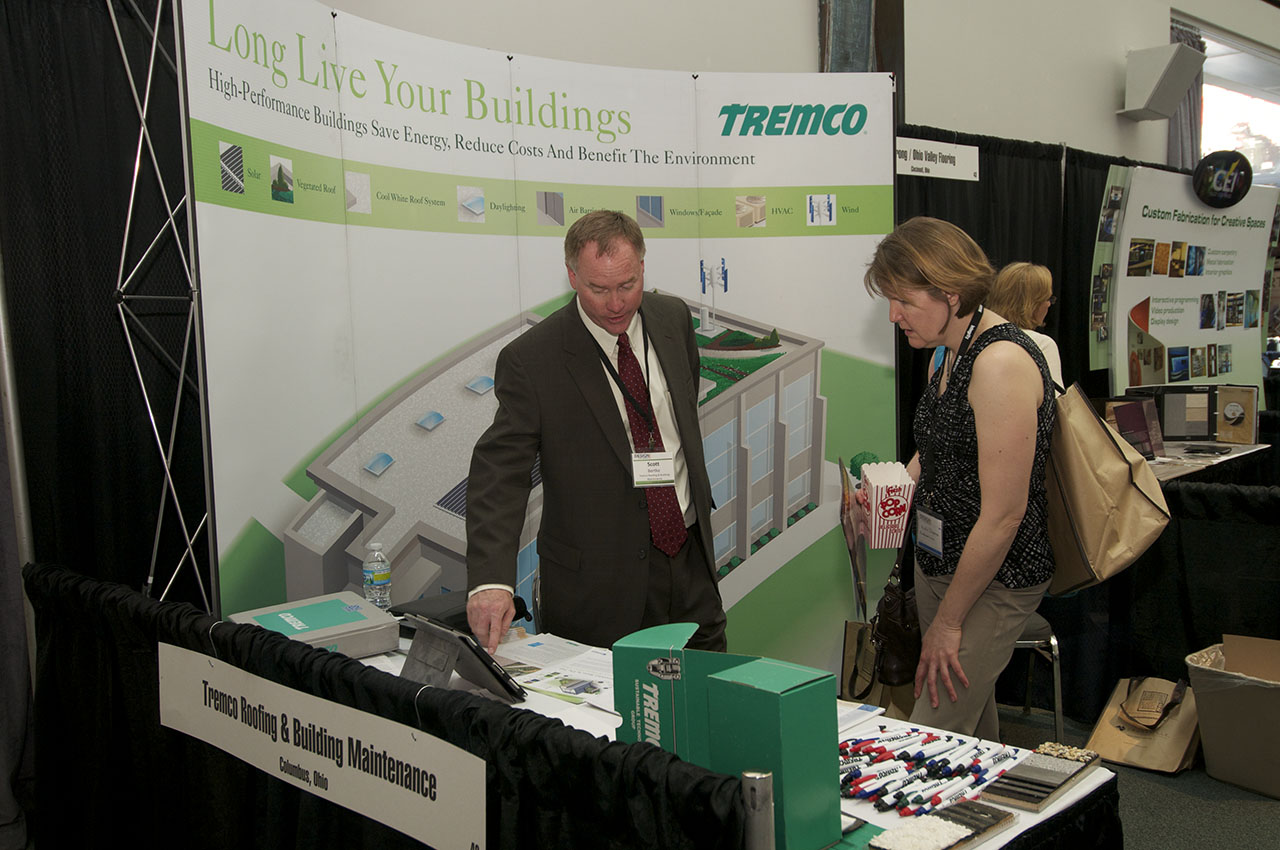 Tremco, Inc. Tremco, maker of commercial sealants and waterproofing, was showcasing its own re-roofing project: the company headquarters installed a vegetated roof, complete with a vertical garden, as part of a retrofit that will transform it into a high-performance building.
We met local reps for global businesses...
V&S Columbus. V&S Columbus is one of 30 plants owned by Voigt & Schweitzer Hot Dip Galvanizing. In addition to Hot Dip Galvanizing, the company specializes in Duplex Coatings (COLORZINQ®).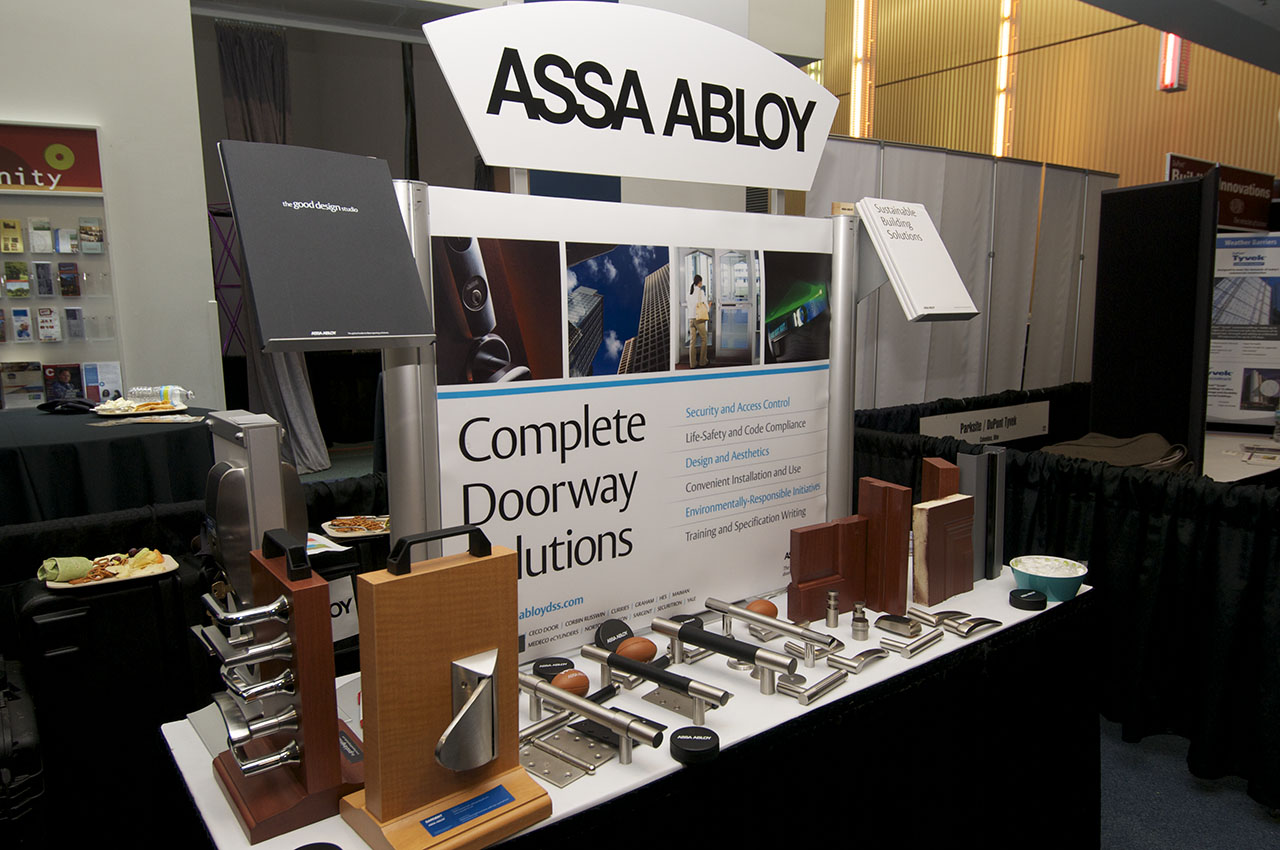 ASSA ABLOY. ASSA ABLOY is an international lock and security products company. Originally specialists in mechanical locks, the company today offers a wide range of electromechanical and access control devices.
BASWA Acoustic, North America. Based in Europe, BASWA's Acoustic technology provides aesthetically pleasing surfaces that control sound reverberation.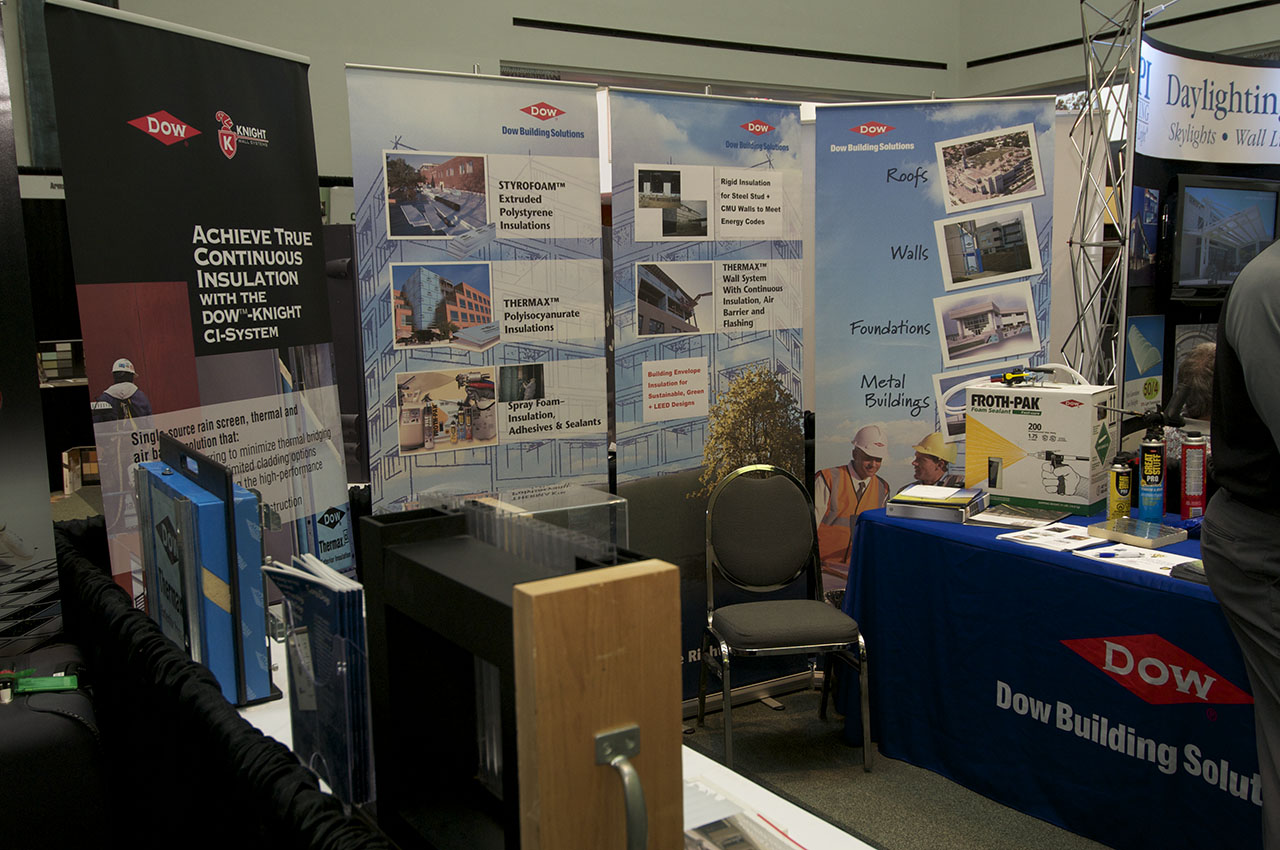 Dow Building Solutions. This international company was showcasing its insulation projects, which are currently being applied in state-of-the-art green building projects all over the world.
Kingspan Insulated Panels, North America Kingspan offers a wide range of sustainable products for the construction industry, including insulated metal roof and wall panel systems.
We had the convenience of seeing multiple product lines in a single display...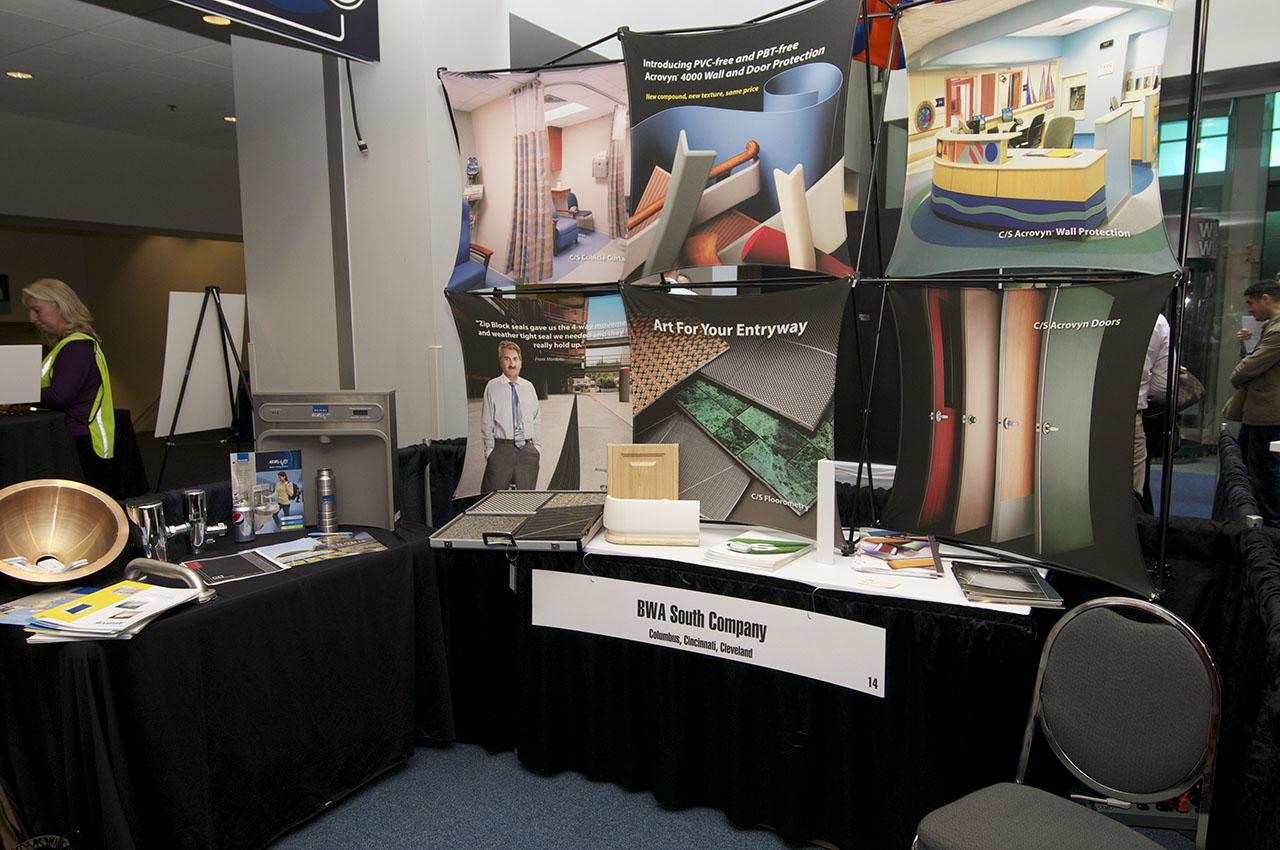 BWA South Co., Inc. Serving as manufacturers' representatives for a wide array of plumbing and specialty construction products, BWA South's booth had everything from sinks to cabinetry.
Olson Architectural Products Gaskets and rubber extrusions, doors, and skylight systems are just a few of the products handled by the Olson family business.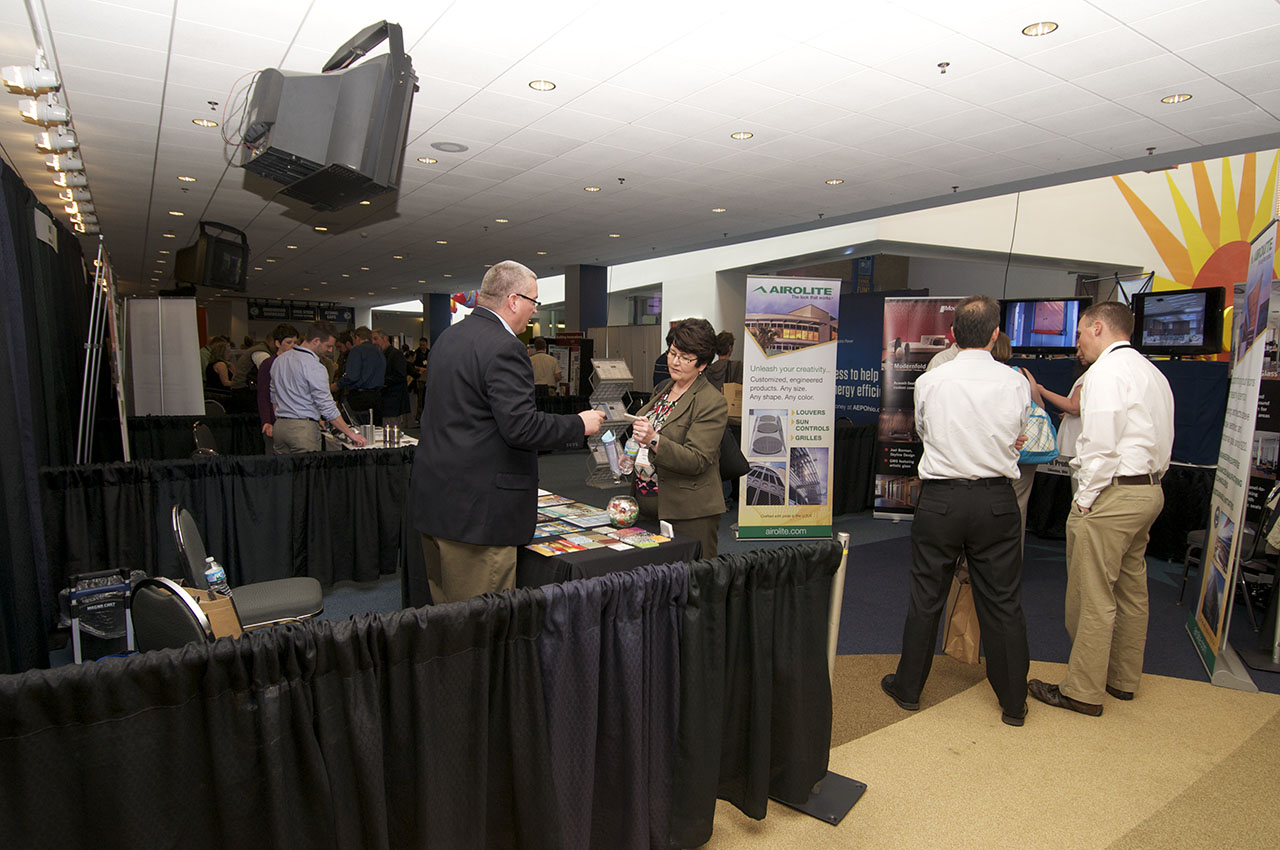 Air Control Products Air Control Products began as an HVAC products and services supplier in 1975; today it offers architectural products as well, including operable partitions, smoke and fire curtains, and grilles and louvers for building exteriors.
Sixteen education sessions, all carrying GBCI and AIA Learning Units, were also delivered at Design Columbus 2012. For a full list of exhibits and presenters, see the Design Columbus website. For more photos and commentary, visit the USGBC Central Ohio Chapter's website, facebook page, or linkedin group. And to meet with other green building professionals in your region, attend a conference or expo hosted by your local USGBC chapter or affiliate.

Kristin graduated from The Ohio State University in 1988 with a B.S. in architecture and a minor in English literature. Afterward, she moved to Seattle, Washington, and began to work as a freelance design journalist, having regular assignments with Seattle's Daily Journal of Commerce.
After returning to Ohio in 1995, her freelance activities expanded to include writing for trade publications and websites, as well as other forms of electronic media. In 2011, Kristin became the managing editor for Buildipedia.com.
Kristin has been a features writer for Buildipedia.com since January 2010. Some of her articles include:
Latest from Kristin Dispenza