Solar Decathlon Spotlight: PRISPA House from Romania
PRISPA House was one of only two Eastern European entries to Solar Decathlon Europe 2012, and it was the first such innovative project from Romania.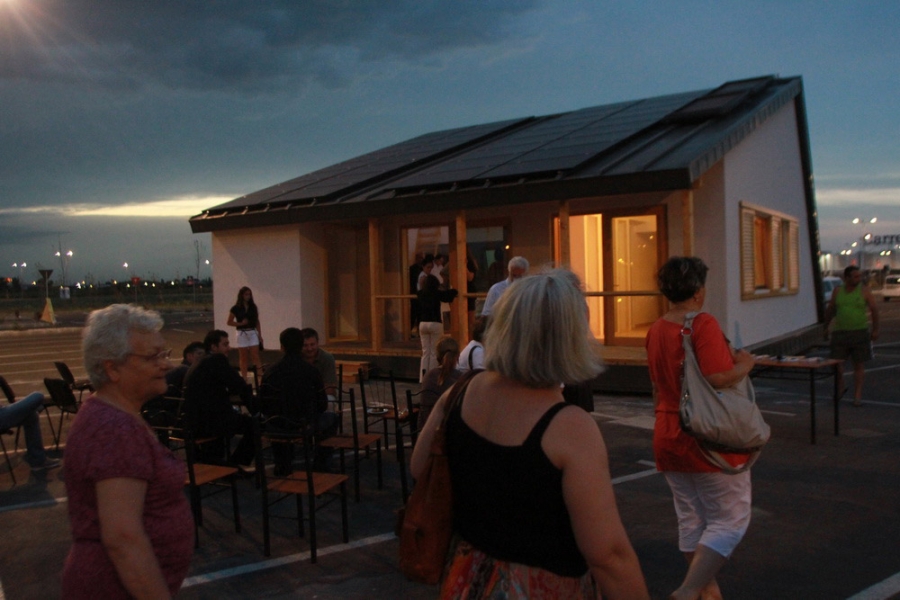 ---
Home Builders Resource Center
Brought to you in partnership with: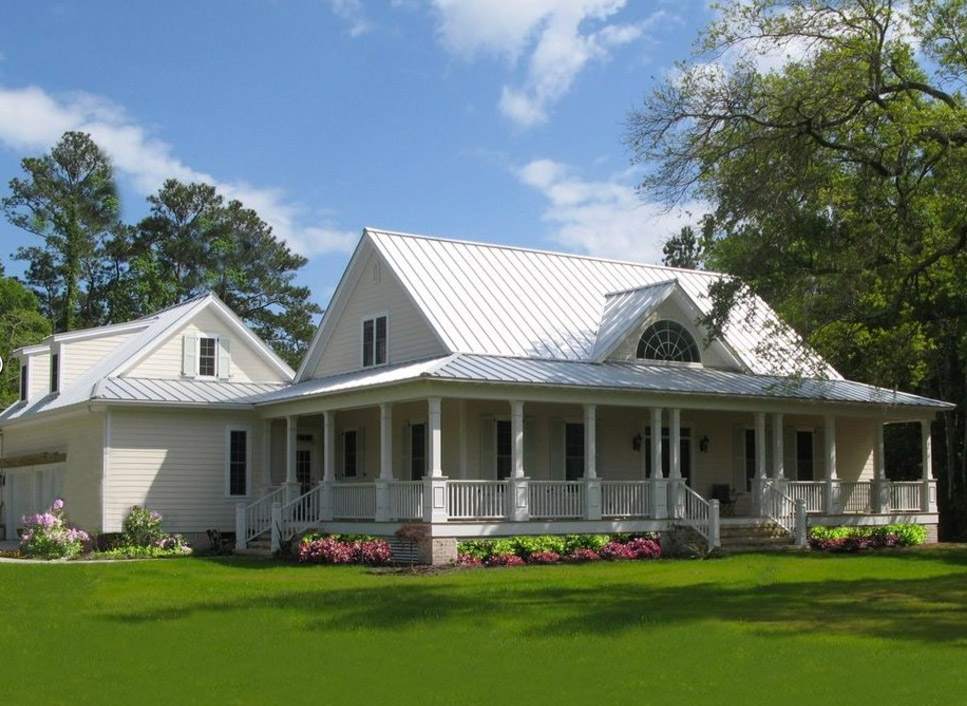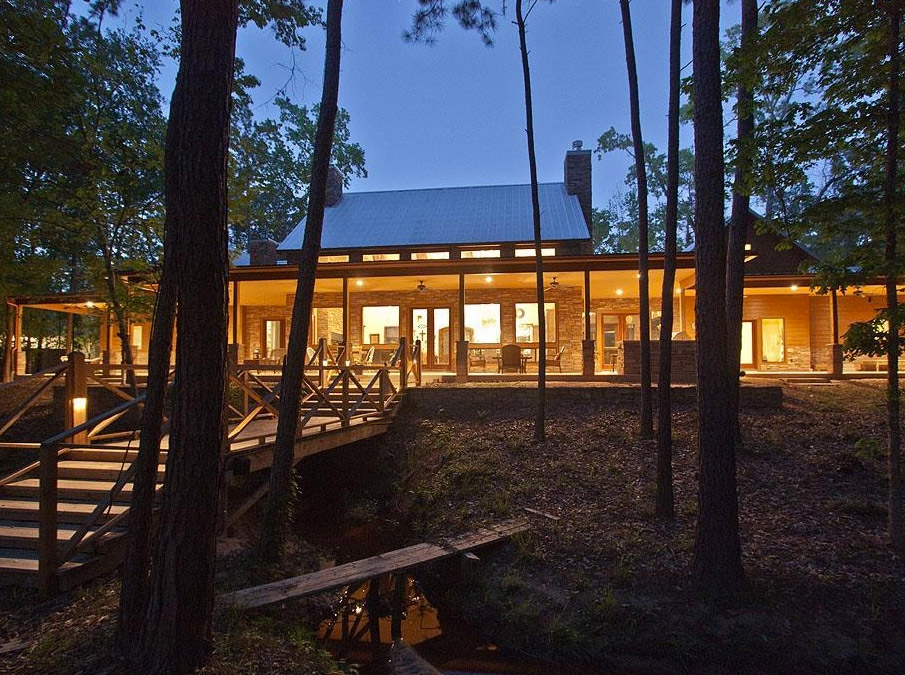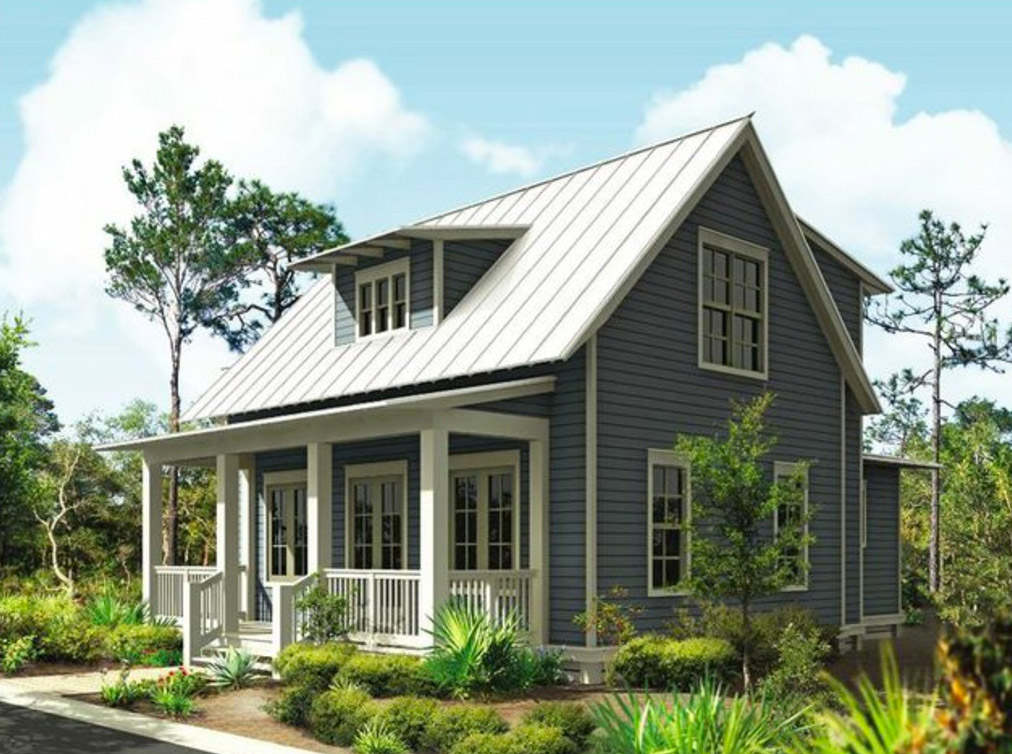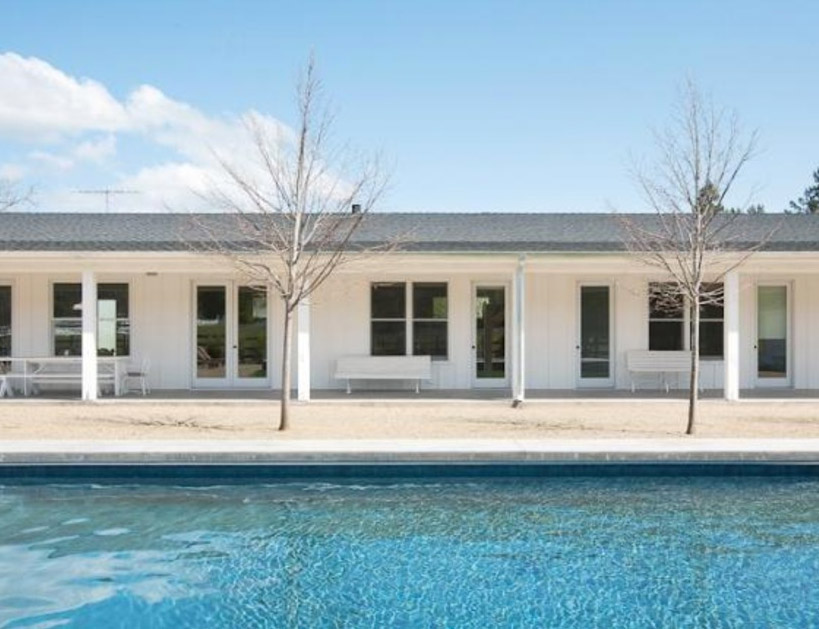 Browse these plans and others at
http://www.houseplans.com
.
---
Over 50 undergraduate and master students from four universities – the Technical University of Civil Engineering Bucharest (UTCB) , "Ion Mincu" University of Architecture and Urbanism (UAUIM), University Politehnica of Bucharest (UPB), and the National University of Arts – received credits for their participation in Solar Decathlon Europe 2012, but their main achievement was the innovative residential design they developed as PRISPA House.
"Our goal is to create competition and build a prototype self-sufficient solar house, comfortable, affordable and beautiful" is the official statement of Team PRISPA.
In Romania, the "prispa" (porch) traditionally serves an intermediary space between the interior and the exterior, protecting the inhabitants from wind, very brutal temperature changes, and sun that's too strong, and it does all of this by dint of design. The "prispa" also plays a part in typical Romanian family life, as a place for socializing and playing, and it adds functionality to the house, often creating space for storage or to grow flowers and plants.
PRISPA House, which complies with European standards of living and meets our psychological needs for shelter and comfort, is welcoming whether "you want a house in a village or you want to move to the city" and it seamlessly integrates form and function. The house operates with 32 photovoltaic panels; these are sufficient to produce an estimated 9,501 kWh per year in Bucharest's climatic conditions (temperate climate).
Its ventilation is achieved through a heat recovery system (air flow, 400 m3 / h; recovery efficiency, 95%; maximum energy consumption, 300 W). The heating and cooling system uses a multi-split inverter heat pump. When the temperature drops below 5 degrees Celsius, PRISPA accomplishes heating through a backup system using electric radiant panels of carbon fiber fabrics (living room, 2 x 700 W; bedroom, 1 x 400 W; office, 1 x 700 W; and bathroom, 1 x 400 W).
To obtain optimum performance from the system in terms of a temperate climate, the house must be connected to the public electricity grid. The excess energy will be transferred to the grid in summer; in winter, electricity that cannot be provided by PRISPA House's photovoltaic panels will be taken directly from the grid.
The light switches are wireless, and the home's automation systems include sensors for air quality, temperature, water tank levels, twilight, and motion; smoke detectors, and a room manager that can control your entire home and its wireless remote control equipment.
"For heating the house you don't need to pay, or to use electricity also you don't have to pay, so for anything which means house maintenance you don't need to pay. The house would produce around 4 kWh when all devices are connected and in use. So if you go washing clothes or using the TV, hairdryer, fridge, etc. ... the home produces 7.3 kWh," says Mihnea Ghildus, Team PRISPA's project designer and communications advisor.
Alexandra Croitoru, Team PRISPA member, explains, "You do not need to feel a shocking shift from urban to rural, and this is the trend. The autonomy of rural households we can find in the energy independence that this house offers. If you live in a village ... there you cannot be the CEO as in the city, but you can resume crafts left unfinished – you can grow tomatoes, make a liter of wine, etc."
In Bucharest, PRISPA House would produce 9,501 kWh per year, while it would consume an estimated 7,508.11 kWh per year, with a projected savings to the homeowner of 1,700 euros per year. In Madrid, PRISPA House would produce 11,110 kWh per year, while it would consume an estimated 6,435 kWh per year.
Thus, at about 90,000 euros, the cost of PRISPA House is comparable to the cost of a new apartment; when viewed in the long-term, PRISPA House offers an excellent return on investment (ROI) because of the annual savings it offers, compared to a flat, which will only generate rising costs.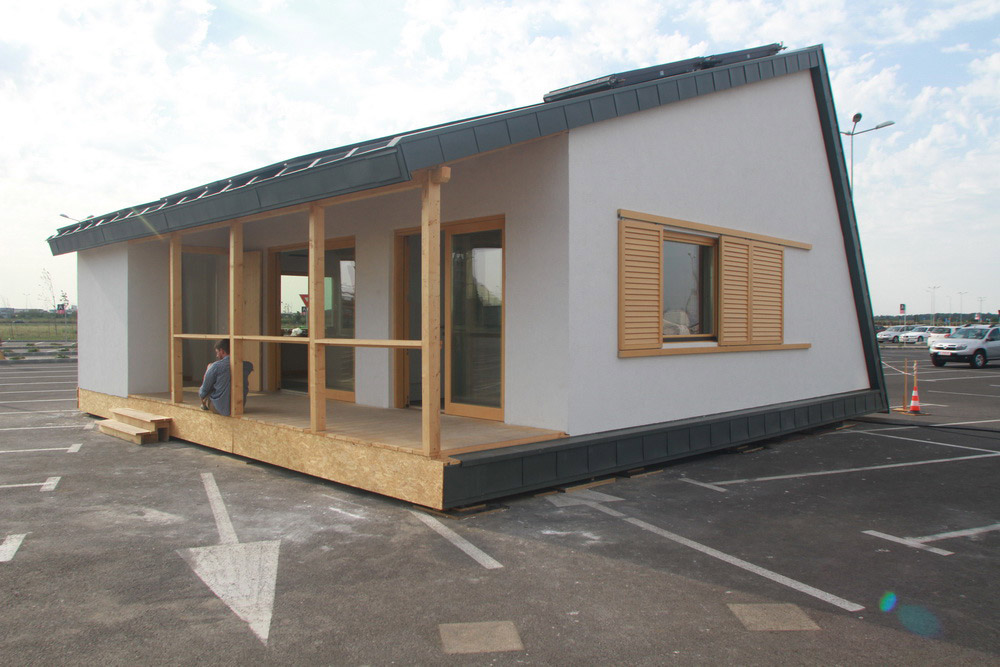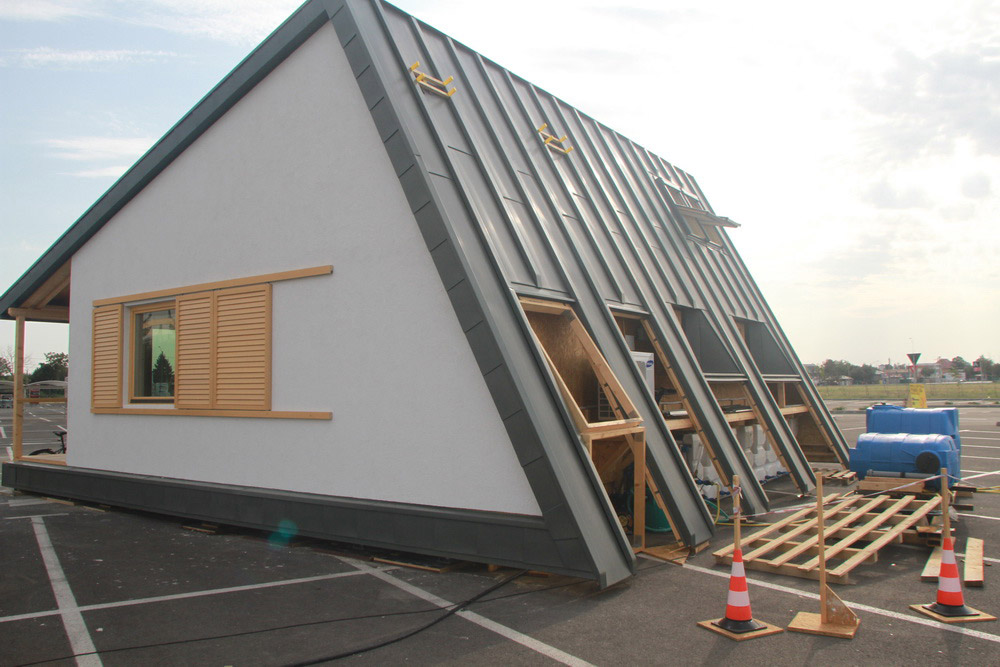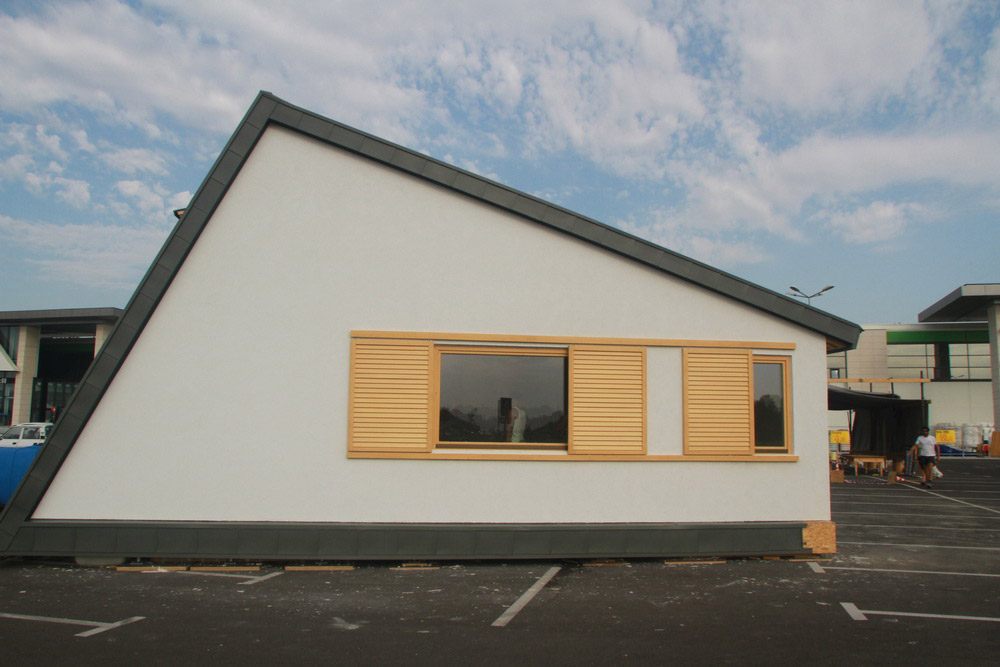 "At this point, the house has two rooms, a bedroom and a large open space, multi-functional, which includes a dining area and a living area. As a built area, the house has 90.65 m2, including ground and surface supanta ("split level"; in this case the split level is like a balcony opening to the inside of the house)," says Croitoru. The windows are fitted with protection against excessive sunshine – sliding wooden shutters – allowing the complete obstruction of sunlight when desired. Moreover, to account for the bright light from the west, the west window has an additional treatment of metallic foil.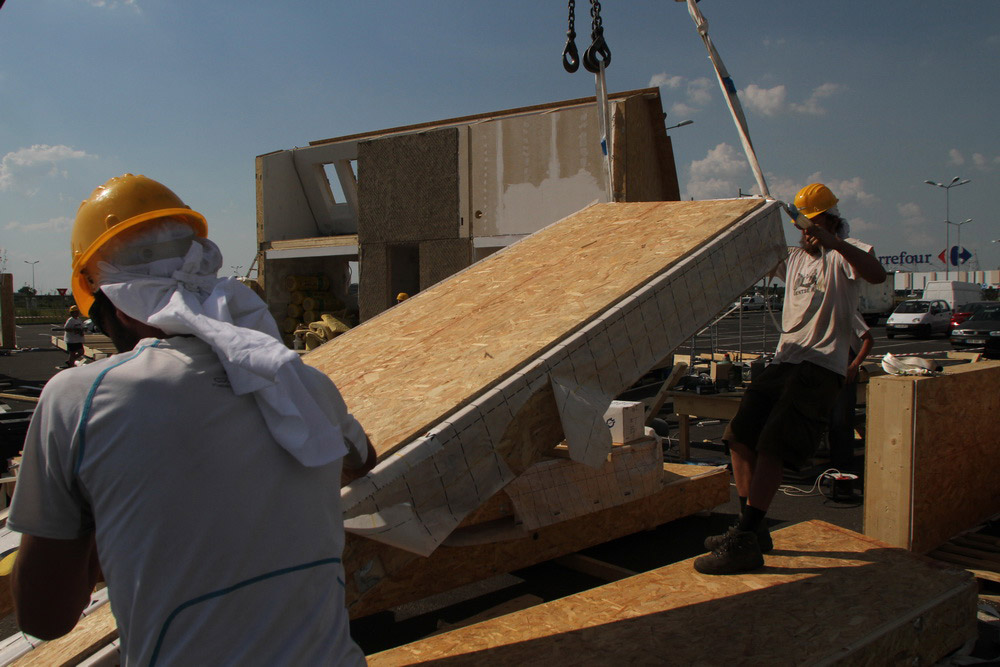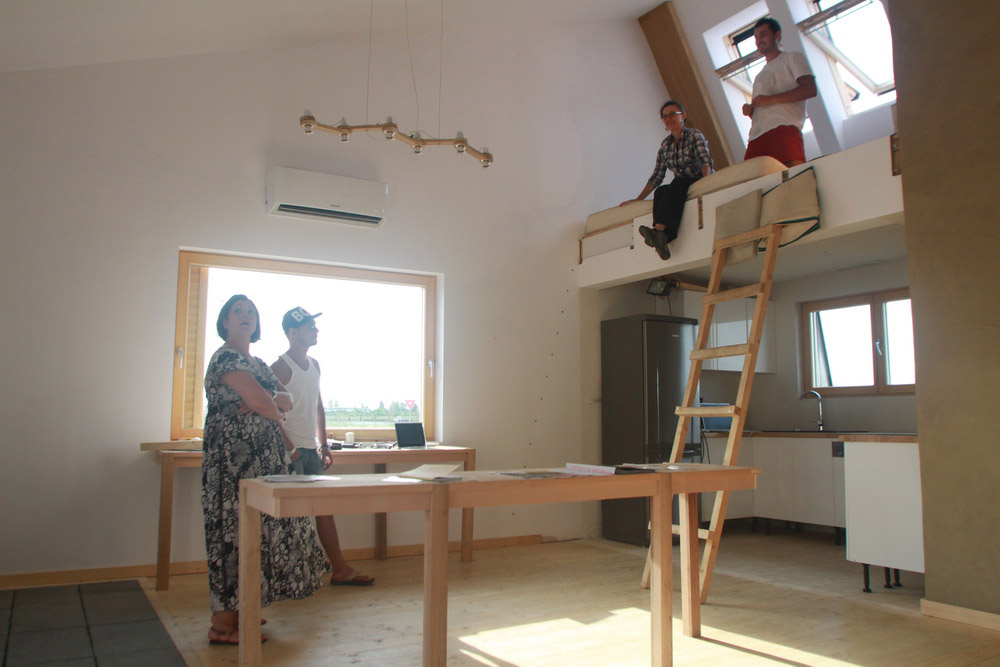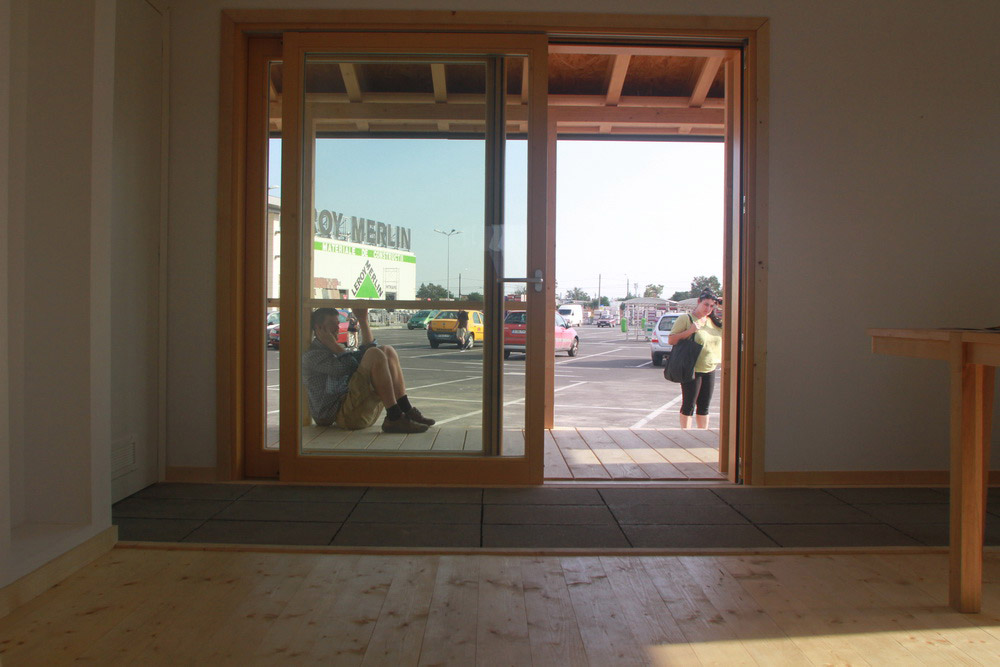 The house's interior is reconfigurable thanks to the use of sliding doors, by which the living room and kitchen can function as a single open space or two rooms.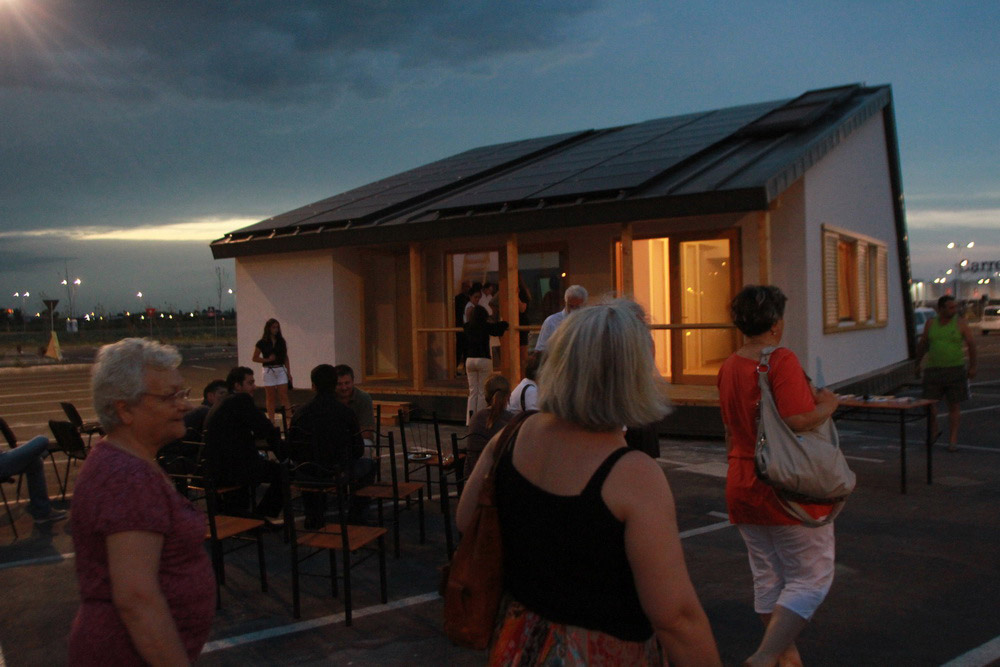 The team encountered difficulties with funding the trip to Madrid and attempted to auction PRISPA House on July 26, 2012, at a starting price of 50,000 euros, but had no success.
"I found this couple in Bacau part of our target audience. They are people with above average income, with normal jobs. They bought the house in cash, not credit," says Alexandra Petraru, Team PRISPA's communications coordinator.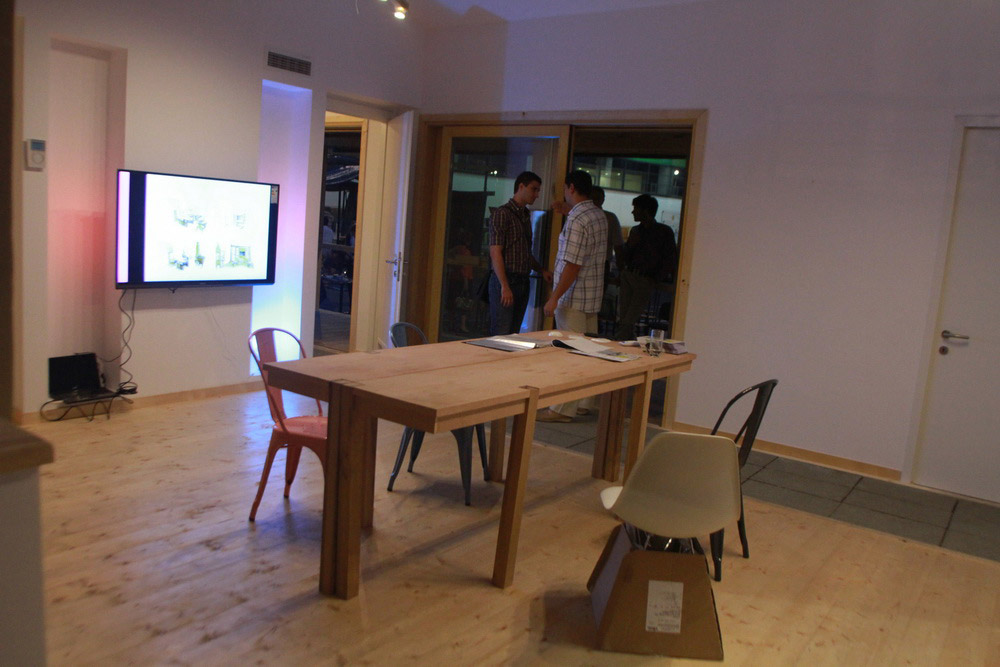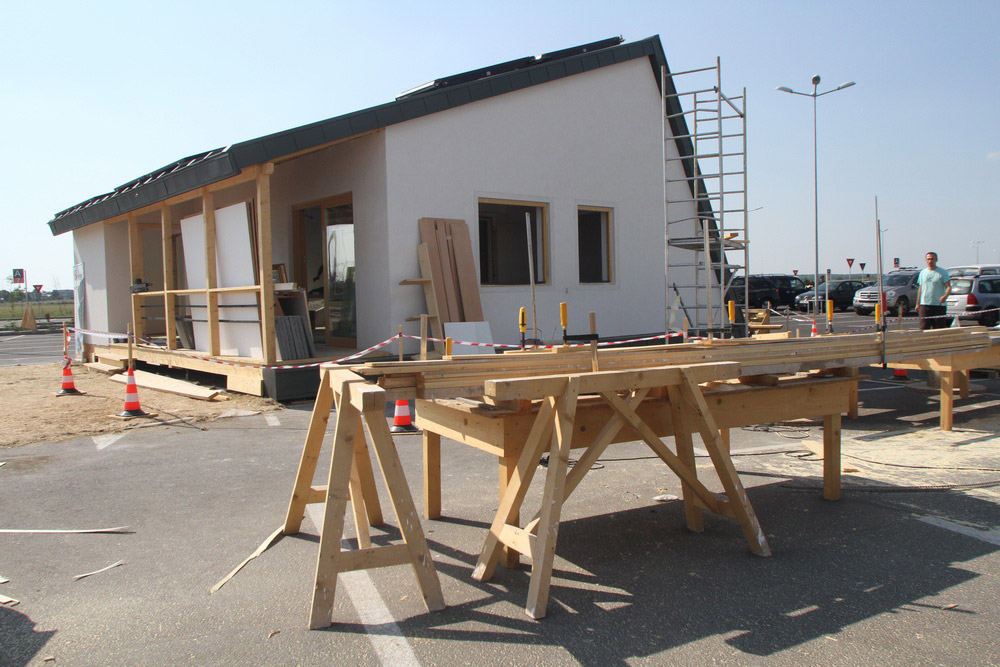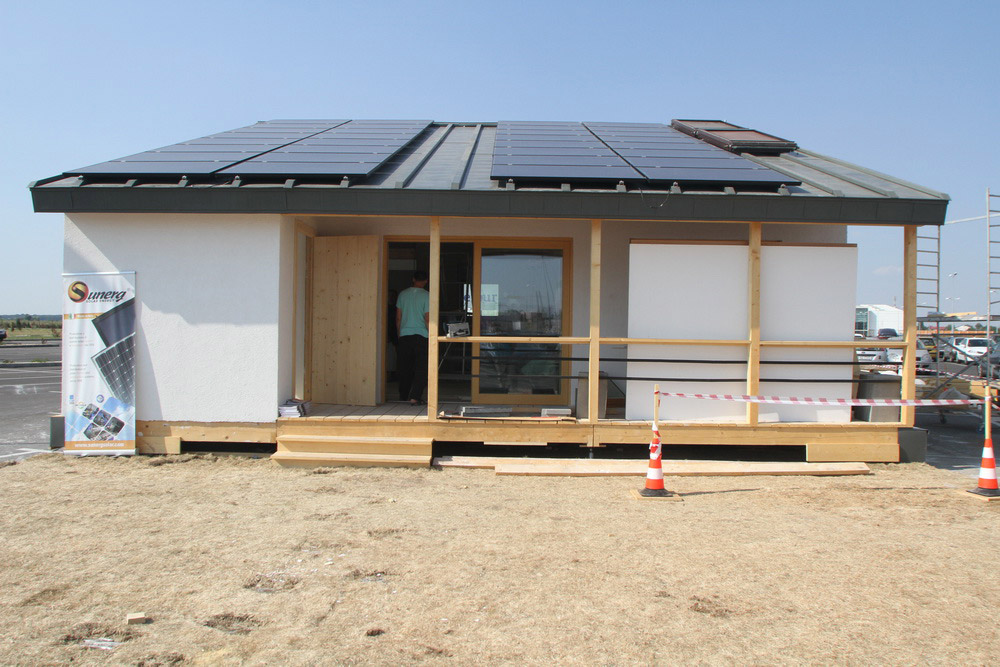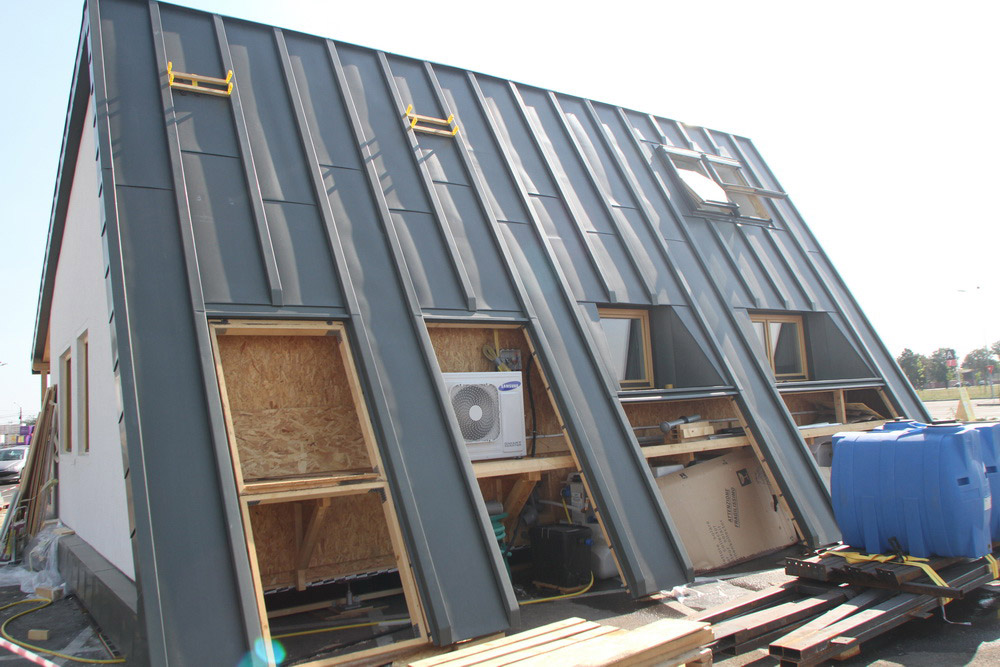 A roof pitch of 19 degrees and south-facing exposure ensure optimal active solar surfaces, which in turn guarantee energy production; thermal protection is assured by the eponymous prispa on the south side and the technical space on the north side. On the east and west sides of the house, the triple-glazed windows are of low-emissivity (low E) glass, letting visible light through but blocking radiant heat.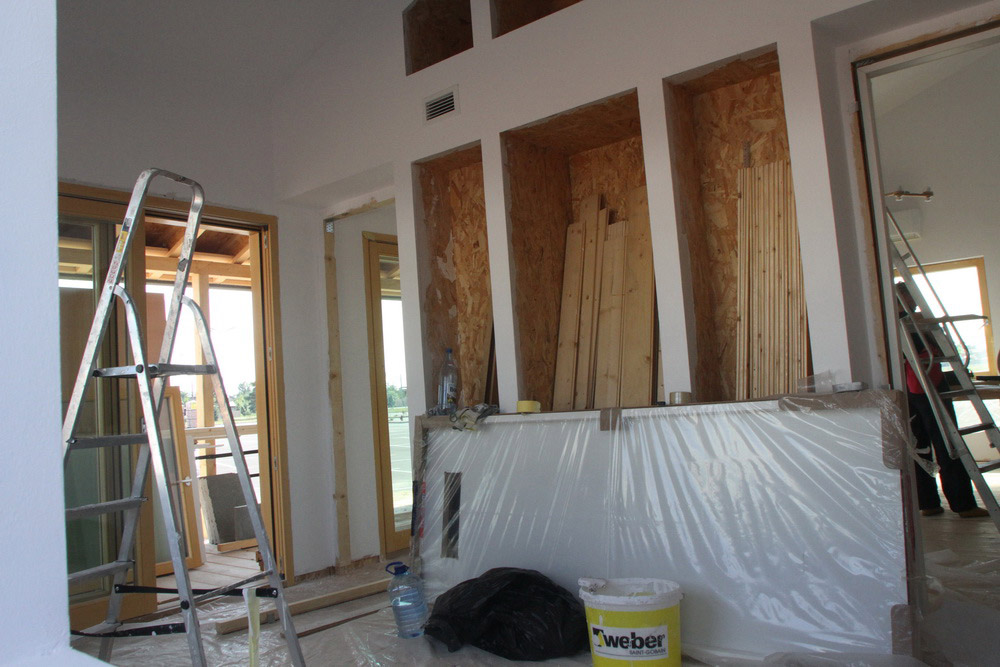 The house meets European standards of construction (interior air quality, humidity, constant temperature, and earthquake and fire resistance).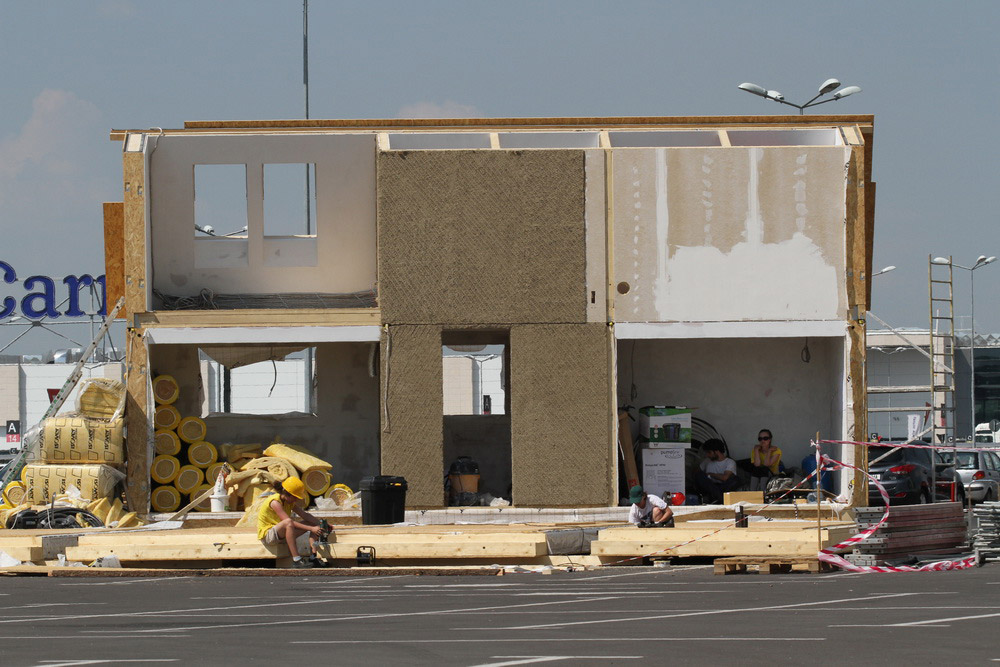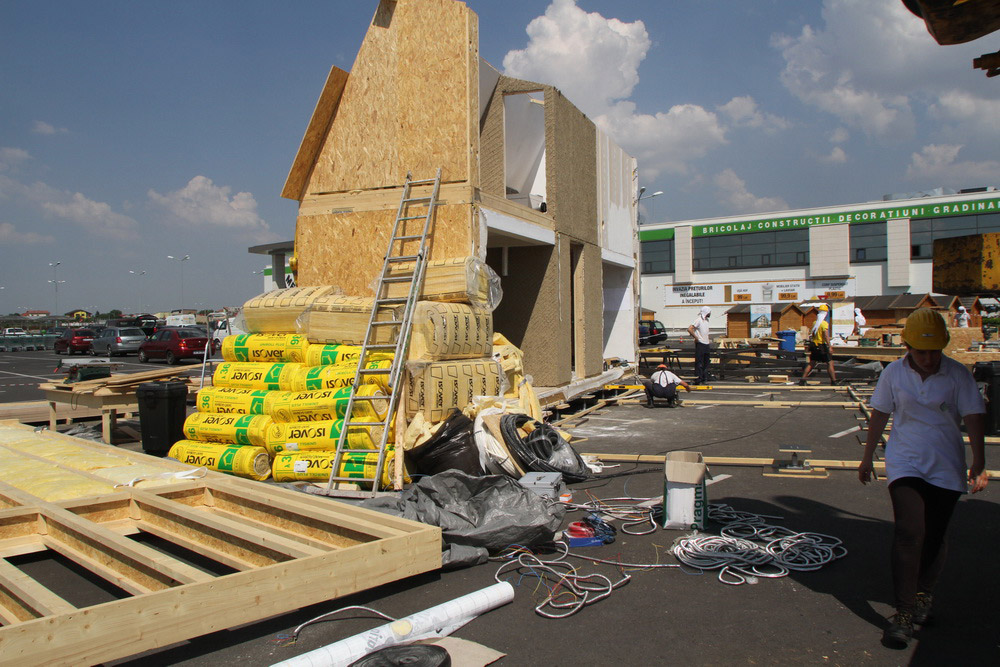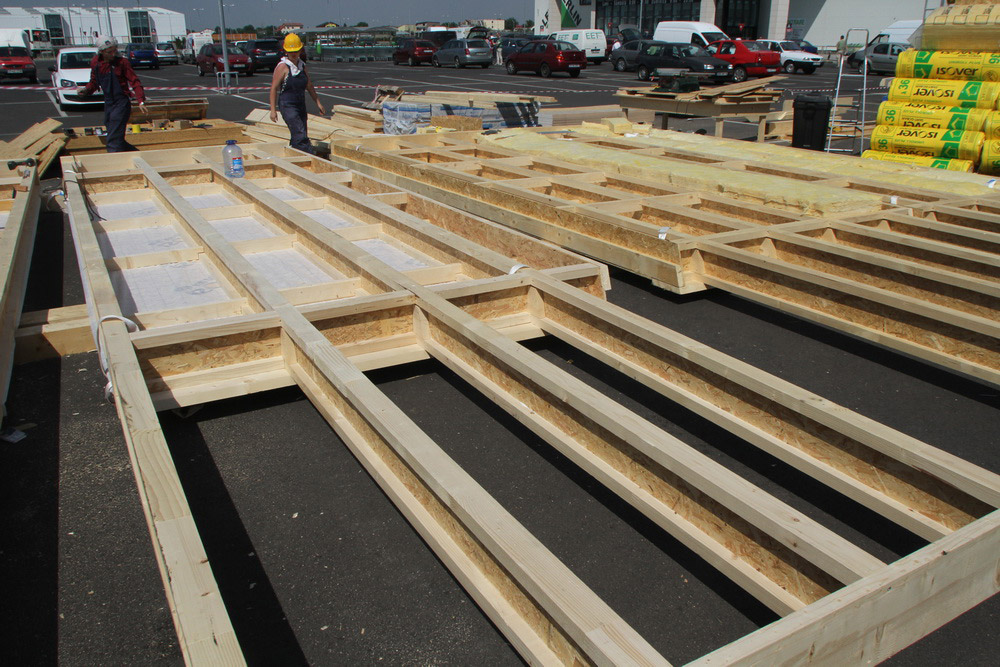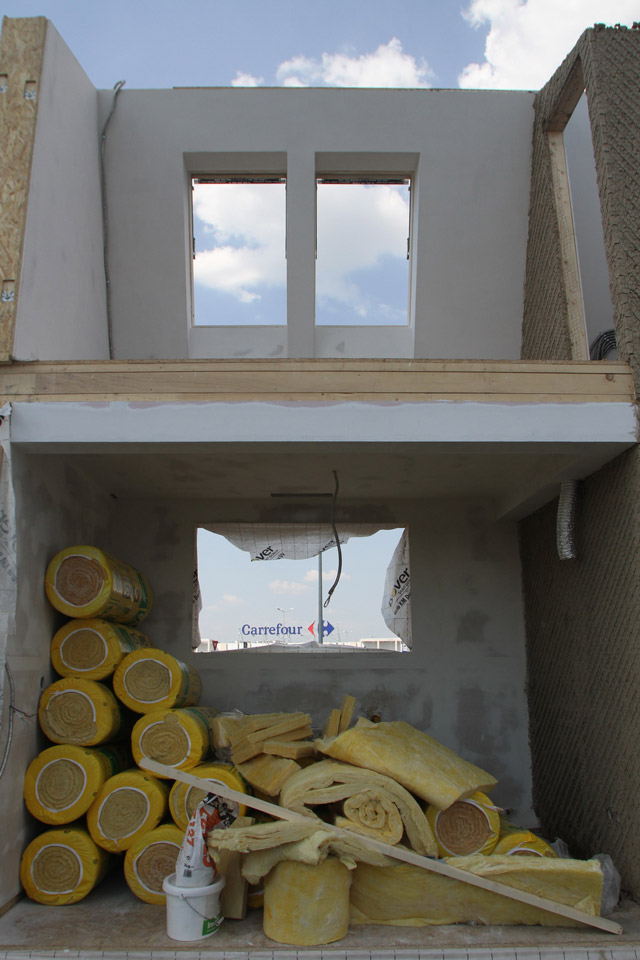 Because PRISPA House features a modular design, it can easily accommodate the changing needs of its residents.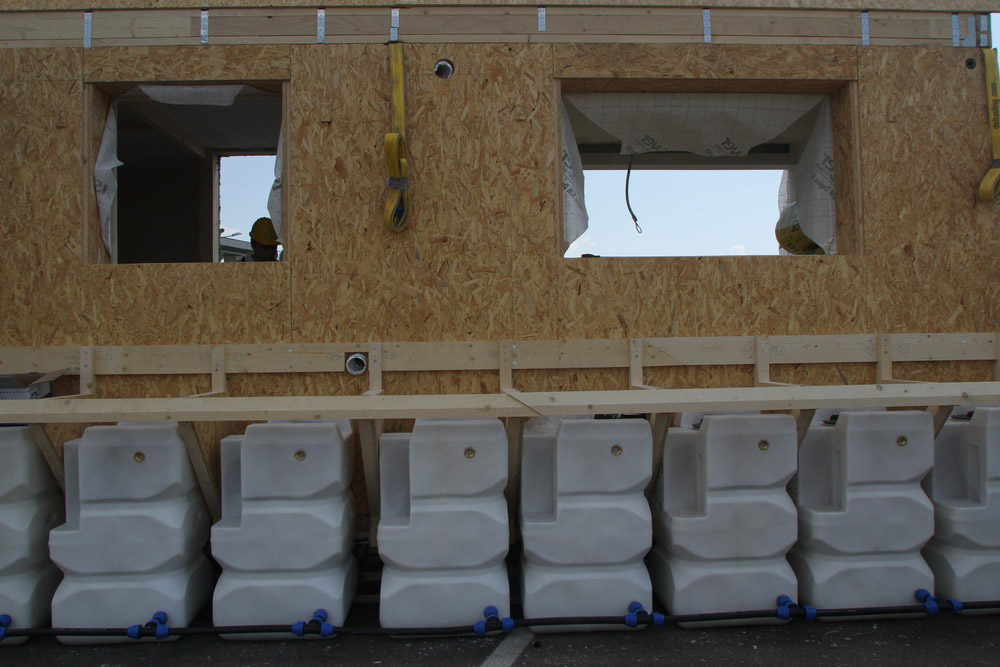 The bathroom and kitchen are fully equipped, and the furniture is moisture-resistant, and the installation includes 8 x 250 liter tanks for fresh water and 2 x 500 liter tanks for storage of gray and black water.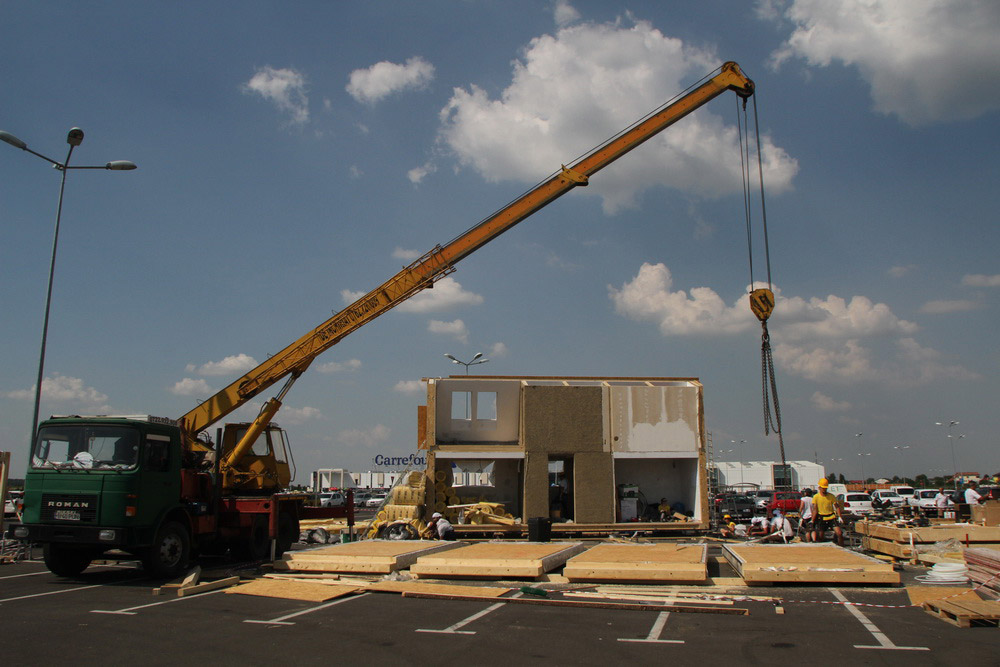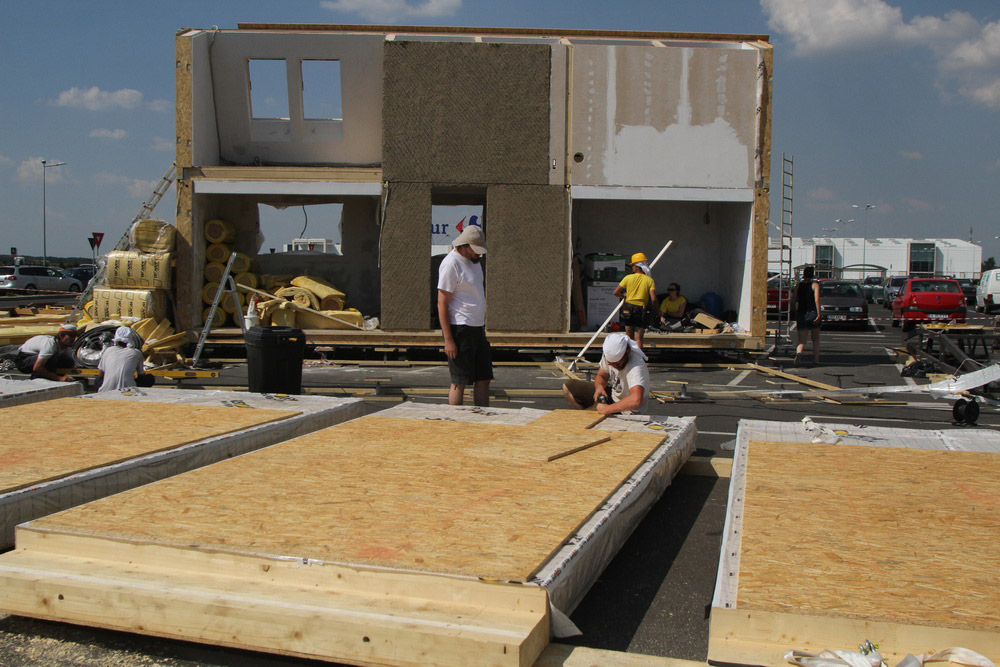 The walls, roof, and floor of PRISPA House are made of prefabricated panels supported by wooden beams and pillars. This structural approach offers multiple advantages: low-weight building components, limited consumption of wood (less than 20 m3), and the elimination of thermal bridges inside the prefab panels. Building the house in sections of prefab panels also allows thermal insulation (24 cm glass wool) to be installed throughout the house.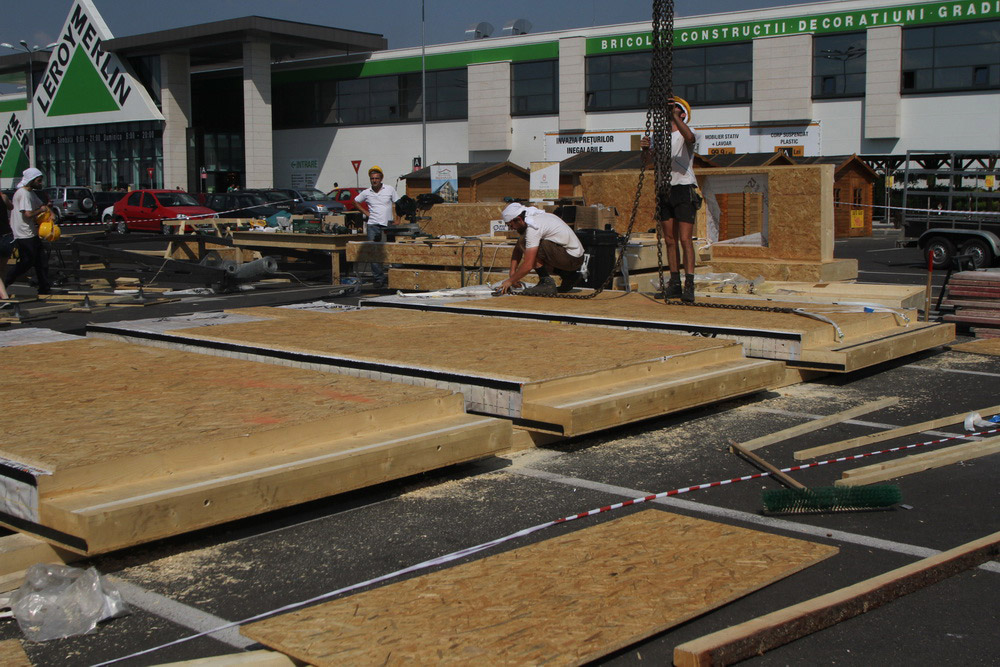 Adriana Mihailescu, Team PRISPA Project Architect, says, "Interior finishes are made of plaster of clay. It's a natural material that Romanians can get easily from their own gardens, and we all know how to make a plaster of clay. ... It's easy, it's very easy and sustainable, and it helps to regulate an excess of moisture – if it is too wet, clay manages to make the right balance."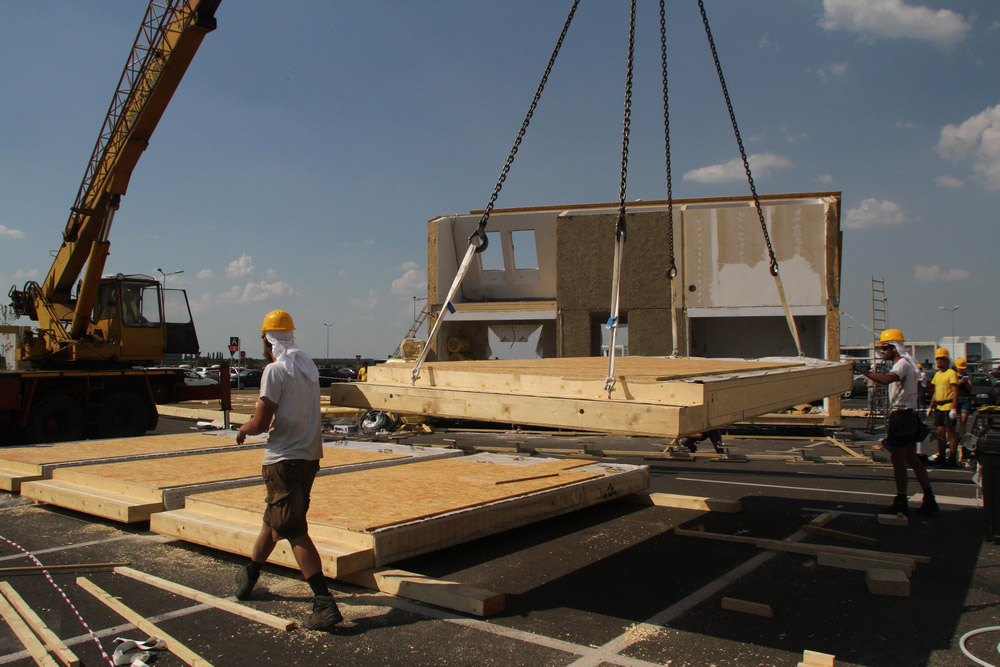 "The house is designed to be modular – it can be easily extended horizontally, with many basic modules. A module is 27 square meters," says Croitoru.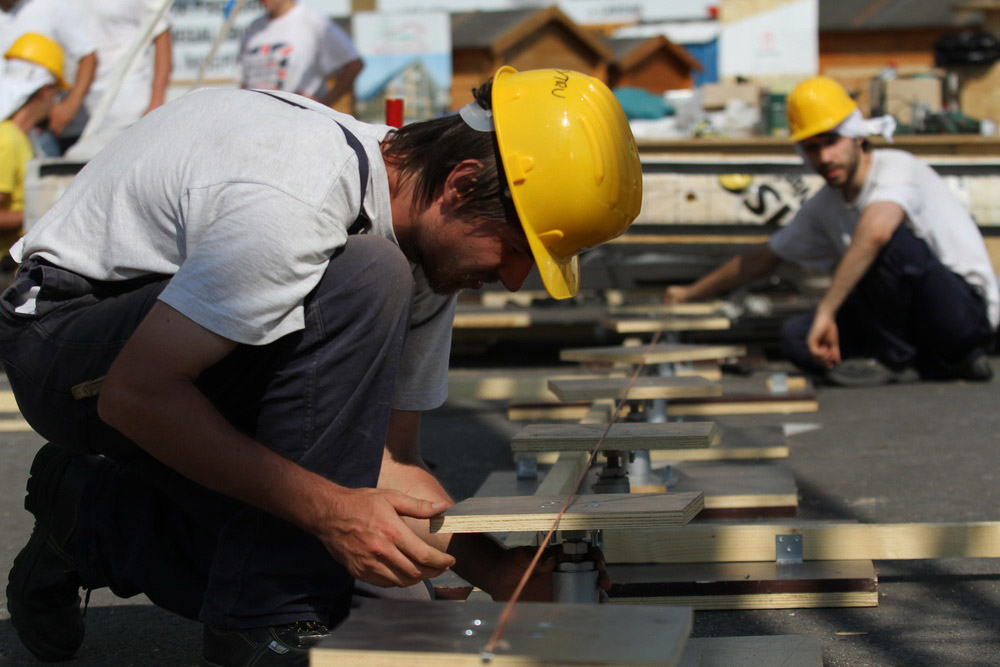 The construction of the prefabricated module took Team PRISPA 6 weeks, and the assembly of the house took 3 weeks. PRISPA House, if built for the consumer market, would take 10 days to assemble.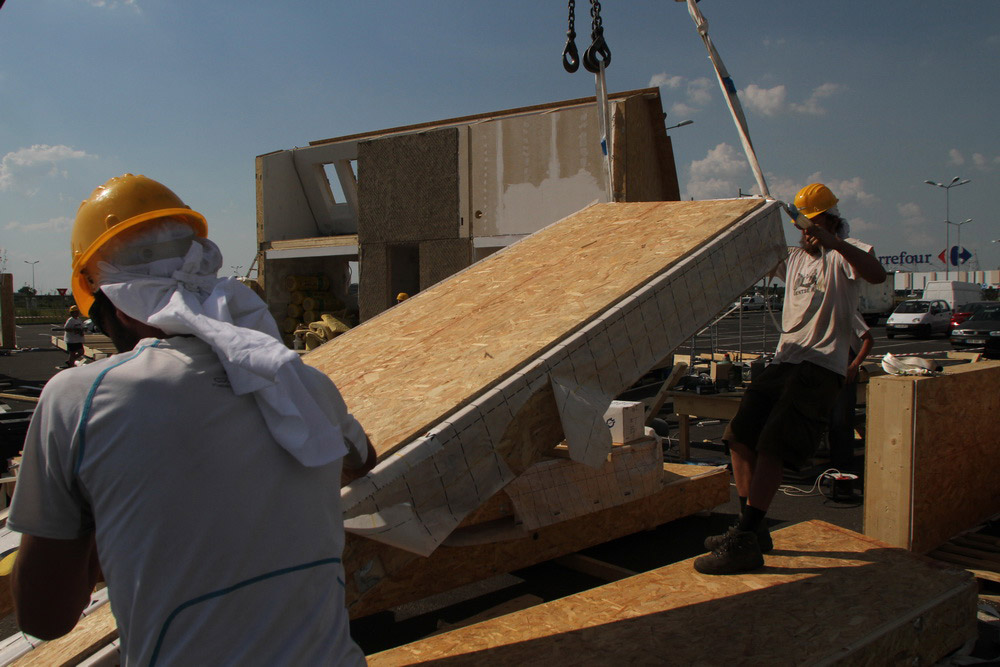 The prototype is more expensive than the house produced in large series, as it is designed for transport and several assemblies / disassemblies; the mass-produced version of PRISPA House would cost 70,000 euros, with the costs of permits, the building foundation, and connection to utilities adding an estimated 15,000–20,000 euros to the cost on the Romanian housing market.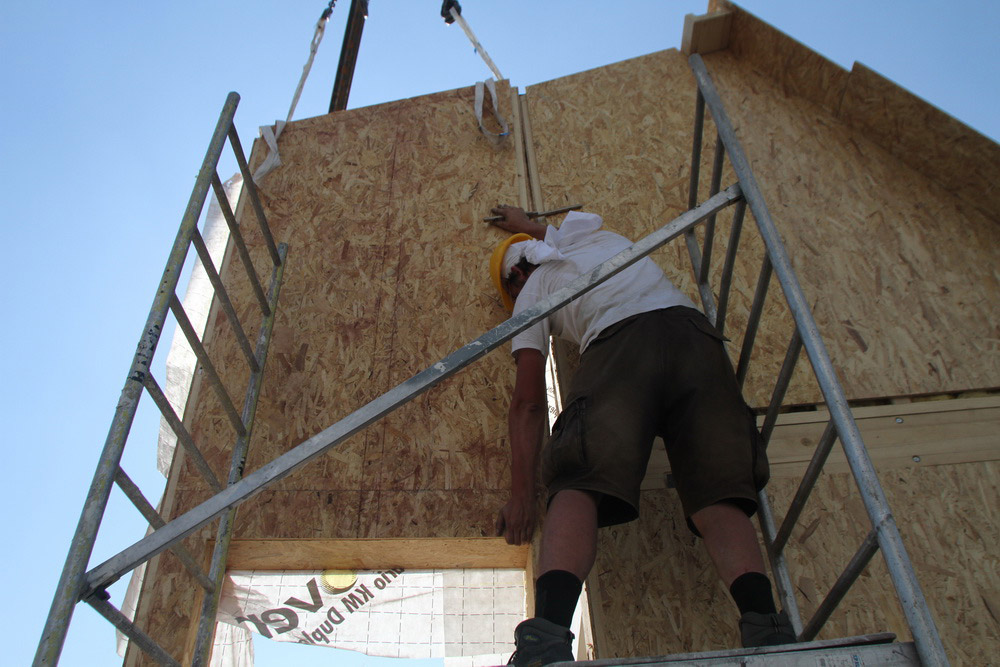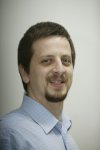 Gabriel is a freelancer photographer, born in 1976 in Bucharest, capital of Romania. He graduated Geology from Bucharest University. He is a correspondent for Xinhua, SETimes.com, NaturalGasEurope.com and the main Romanian news agencies: Mediafax, Agerpres and Amos News. His photos are selected in ZUMA Pictures Of The Day, main news agencies of the world and Corbis. His hobbies are photography and architecture, as his main job is in IT field, working for a prestigious American corporation.
Latest from Gabriel Petrescu