Sound masking technologies broadcast a consistent, comfortable, and unobtrusive background sound within a work space for the purpose of facilitating speech privacy. They prevent the transmission of speech beyond its intended local audience by carefully raising the level of ambient background noise within a building; often sound masking equipment is installed in an office, classroom, or meeting area.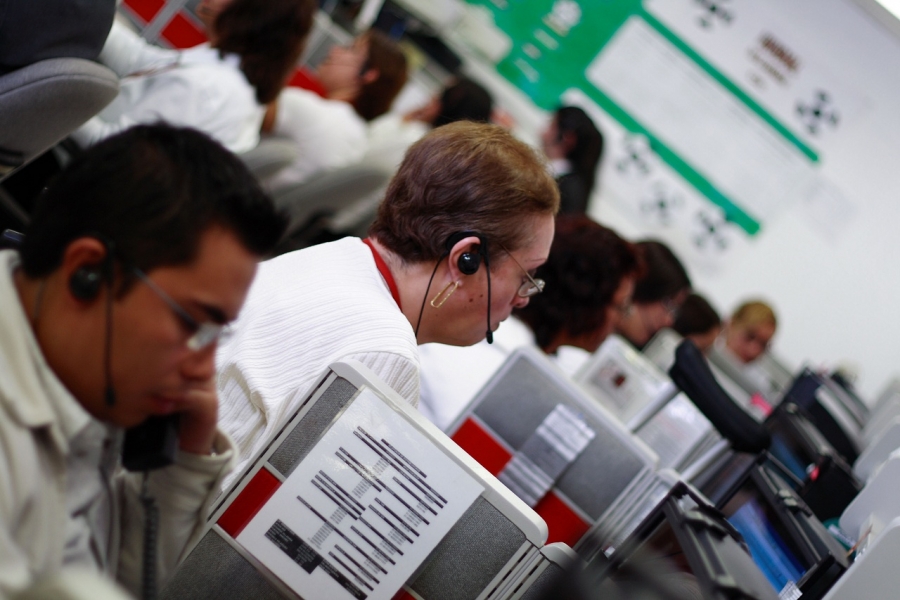 Sound Masking Basics
Sound masking first involves an analysis of conversational noise transmissions in a space using equipment and software specifically designed for this purpose. Following an evaluation of the existing noise conditions, an array of speakers is mounted overhead, with or without suspended ceiling tiles. The speaker array is carefully placed and adjusted to provide digital broadband sound quality and volume control throughout the entire space.
Sound masking projects are undertaken to eliminate conversational noise distractions, allowing building occupants to better focus on their tasks. They offer proven increases in staff productivity, which justifies the installation costs with surprisingly short pay-back periods. Some activities that really benefit from sound masking installations are call centers (such as those that offer technical assistance to customers), administrative work in open-bay office settings, and financial and medical discussions that require enhanced privacy.
Sound Masking vs. Soundproofing
Sound masking is not to be confused with soundproofing. Soundproofing attempts to reduce or eliminate the transmission of sound waves (vibrations) through a building space, making the space truly quieter across a wide sound spectrum. Sound masking does not attempt to physically impede the transmission of nuisance sounds, like a sound barrier would. Neither does sound masking attempt to attenuate noises in a building through the use of interfering sound waves common to the so-called "noise-cancelling" technologies.
Sound masking is just that, a comfortable "cover-up" noise focused on the human speech spectrum, which is not to diminish the scientific and technical nature of sound masking applications. Another benefit of this technology is that the sound masking speakers can also serve as pagers and public announcement systems, which is an optional installation feature.
If I were to summarize sound masking in one final sentence, I would say that it is a carefully engineered, non-disruptive background sound that affords speech privacy.
I'd like to invite all sound masking professionals that I spoke with at the 10th Annual National Facilities Management & Technology (NFMT) Expo in Baltimore, Md. to add any further explanations and details that they would like. I'm sure our audience would appreciate more technical expertise than I can offer, including any insightful cost and installation guidelines. Any photos or actual case study information would certainly enhance the discussion as well.

Andrew Kimos completed the civil engineering programs at the U.S. Coast Guard Academy (B.S. 1987) and the University of Illinois (M.S. 1992) and is a registered Professional Engineer in the state of Wisconsin. He served as a design engineer, construction project manager, facilities engineer, and executive leader in the Coast Guard for over 20 years. He worked as a regional airline pilot in the western U.S. before joining the Buildipedia.com team as Operations Channel Producer.
Website: buildipedia.com/channels/operations
Latest from Andrew Kimos