Art in a Red Box: Foster + Partners' Sperone Westwater Gallery
New York City's infamous Bowery is quickly evolving into a trophy case for Pritzker Prize-winning architects. First, SANAA stacked their blocky New Museum among the area's restaurant supply stores, then the rippling facade of Morphosis's new academic building redefined nearby Cooper Square. The latest modern injection into the botoxed Bowery is Foster + Partners' Sperone Westwater Gallery. Its defining feature? The elevator.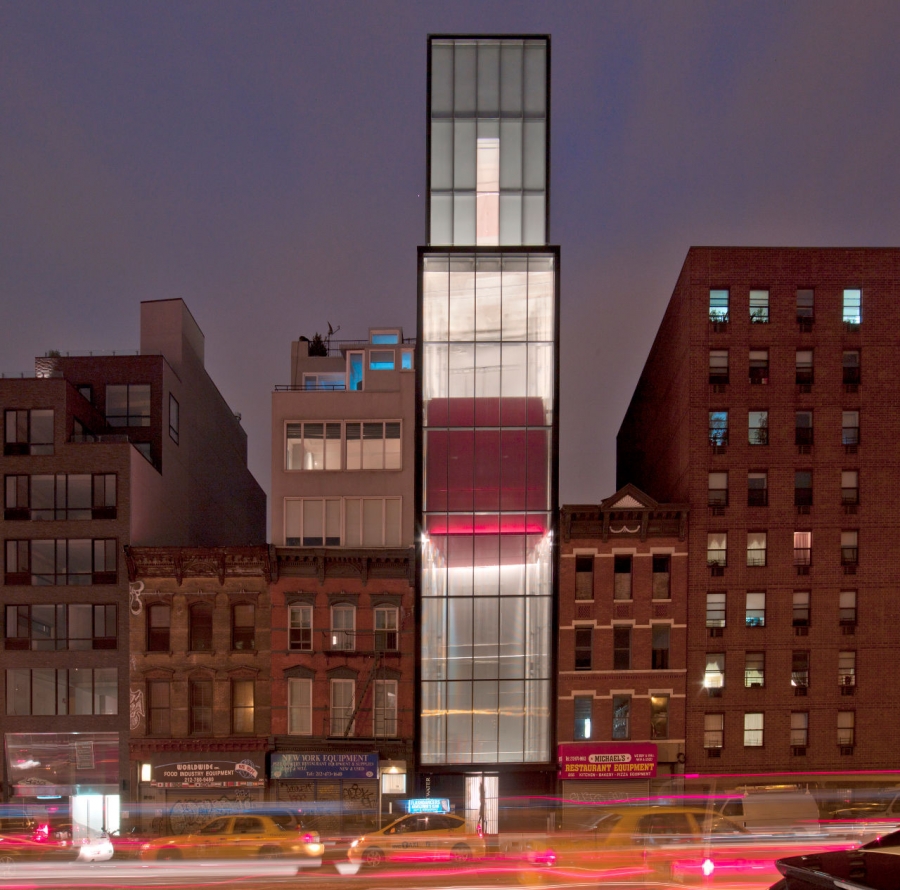 The Sperone Westwater Gallery was founded in 1975 by Gian Enzo Sperone, Angela Westwater, and Konrad Fischer, who represent artists including William Wegman, Tom Sachs, Susan Rothenberg, and Richard Long. The gallery first opened in SoHo and then moved to the Meatpacking District. However, the desire for a larger, more flexible space sparked the construction of the new building, which proceeded during the recession despite its estimated $20 million price tag. The gallery's founders chose to relocate to the hip Lower East Side in order to attract new talent, while simultaneously drawing pedestrians in from the street.
The new building opened in September of last year, and according to Foster, "it is both a response to the dynamic urban character of New York's Bowery and a desire to rethink the way in which the public engages with art in the setting of a gallery." The slender, eight-story building rises starkly from the street, its facade a sheer wall of CNC-milled laminated glass that is attached to a rigid frame system. A set-back on an upper floor provides some visual relief from the structure's strong vertical thrust. The sides of the building, visible from oblique angles, are clad in corrugated black metal panels.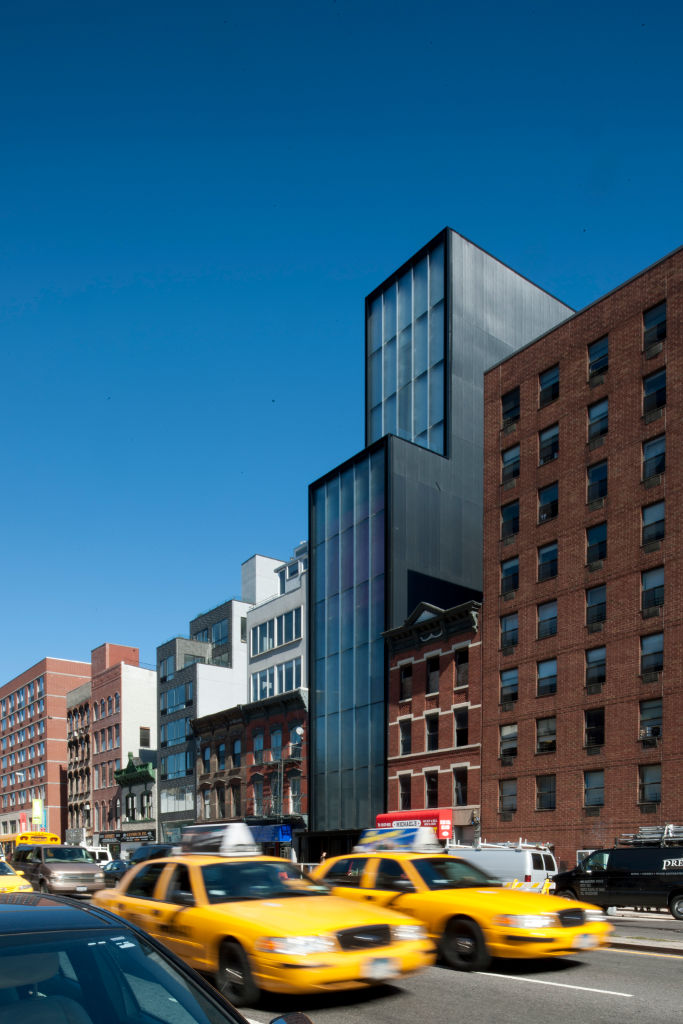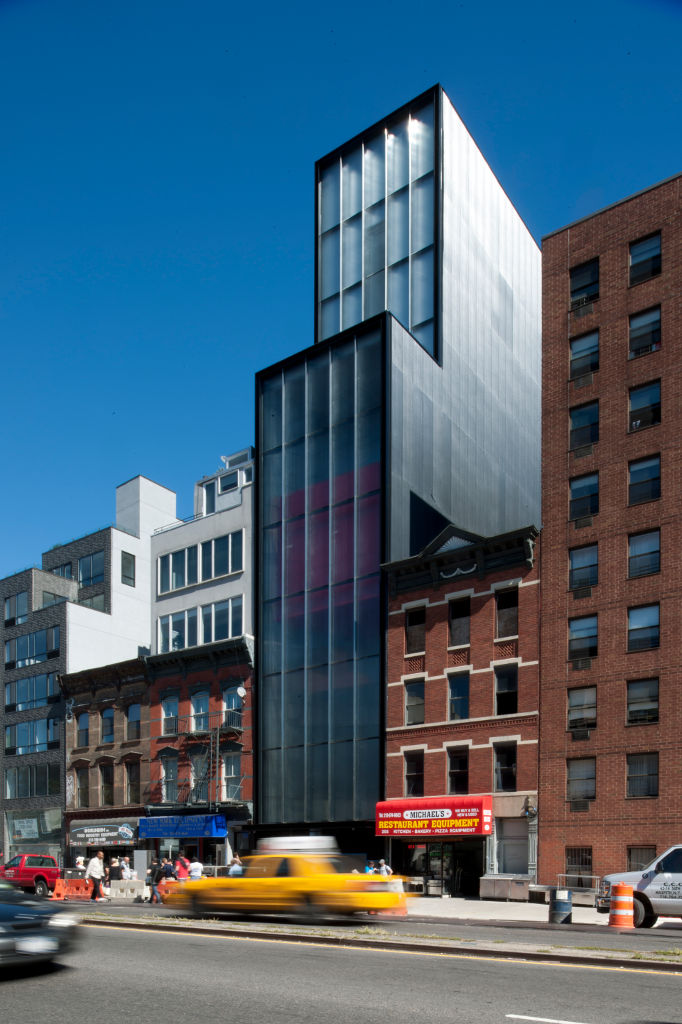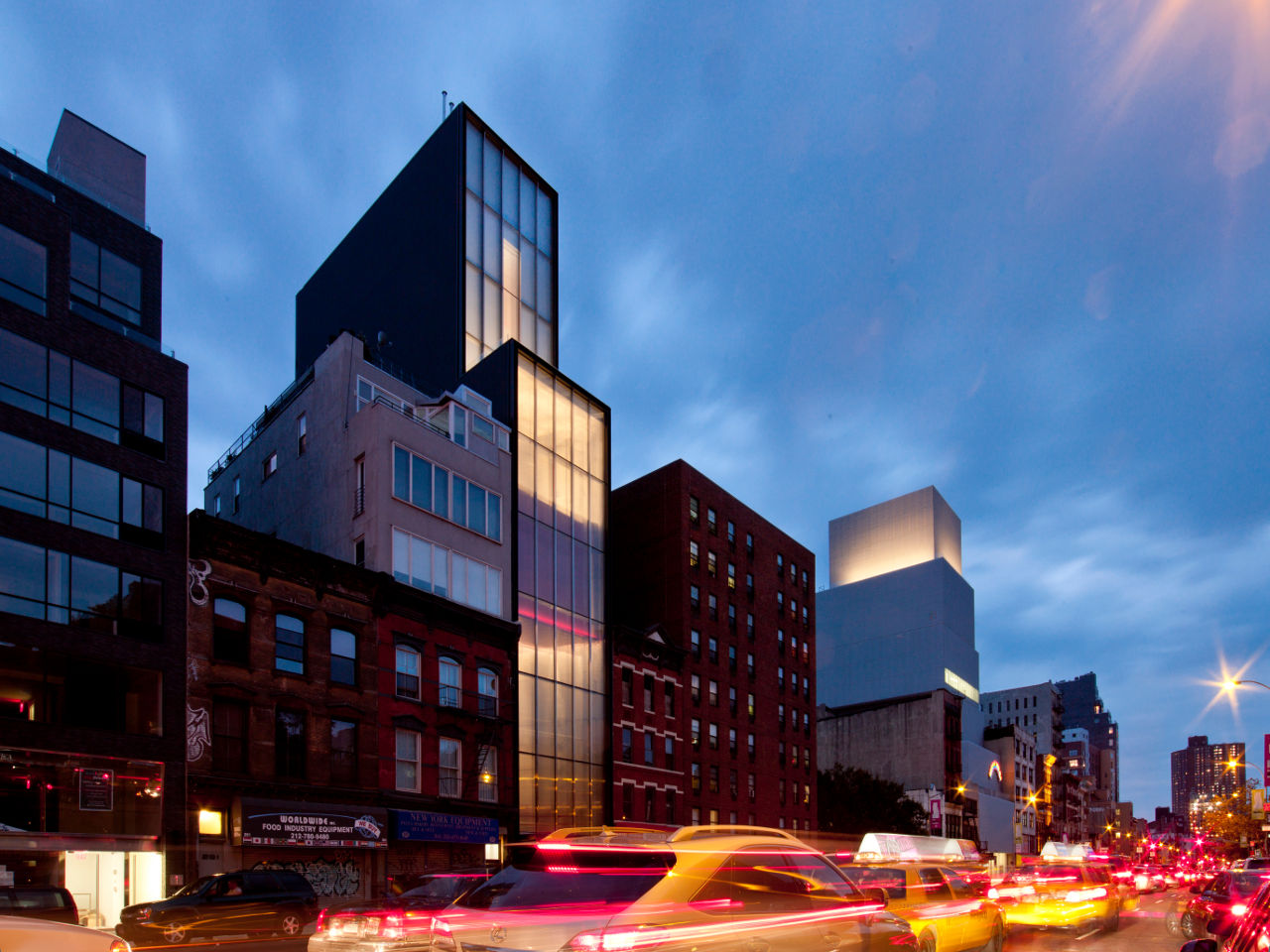 Sperone Westwater's gallery could be mistaken for one of many shiny condo towers that have shot up in the formerly gritty neighborhood. That is, until one notices the outline of a red rectangle just beyond the surface of its transparent facade. Drawn into the ground floor lobby, visitors gaze up at the bright floating volume. It is an elevator, but it steals the show as Foster + Partners' most provoking move within the design. This is no typical freight elevator; the red box is actually a moving room for displaying art. Its interior dimensions measure 12' x 20' x 13' high, and it features lighting and environmental control systems like any sophisticated gallery. The box is mounted within a steel frame and moves floor to floor via a hydraulic piston system. The gallery-vator can be parked at floors to extend fixed exhibit space.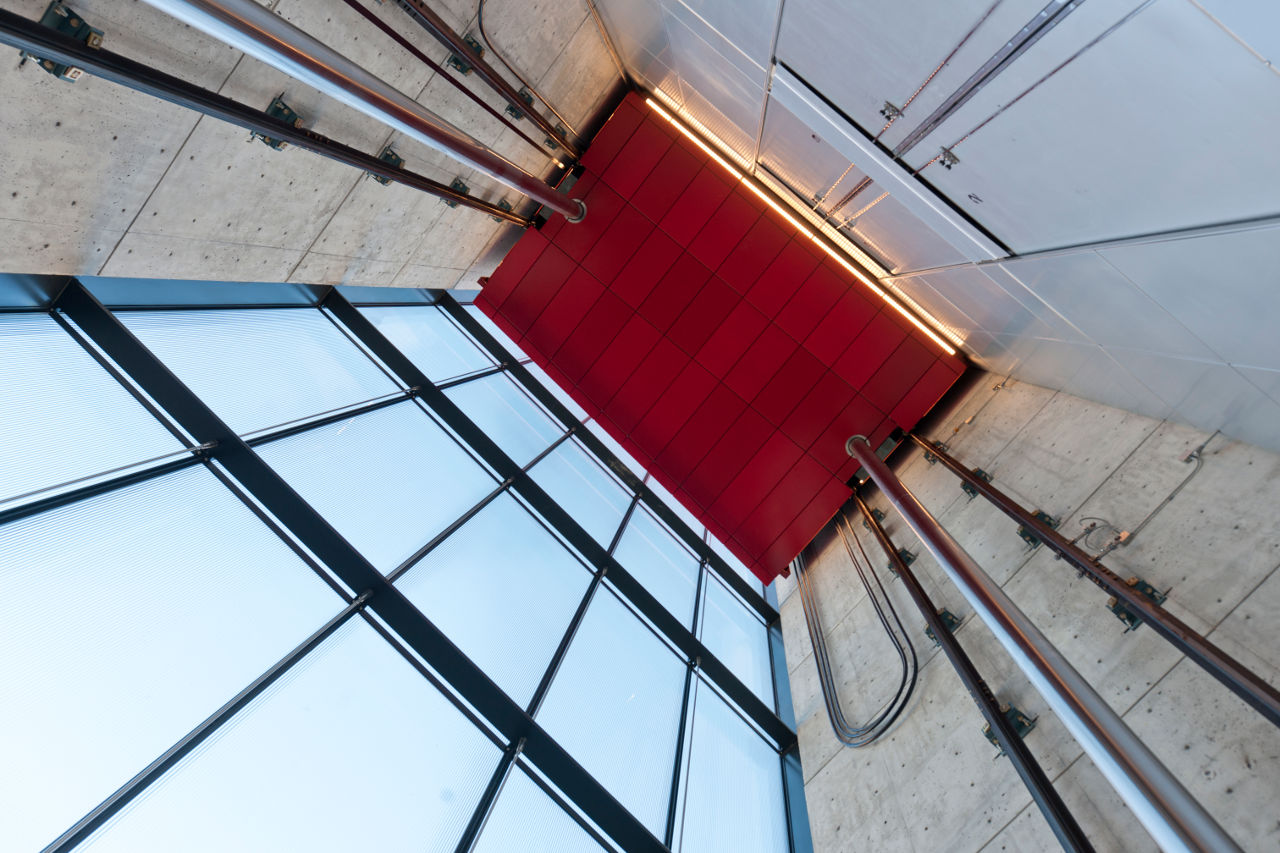 In total, the building contains 20,000 sq. ft. (approximately 1,858 m2); its volume is distributed among three floors of public galleries, two floors of private galleries, two floors of office space, and a library that spans a single floor, as well as a separate mechanical floor and a finished basement for art storage. Beyond the lobby and its floating red box, the entry level space is double-height and contains a mezzanine, which wraps a 27' high wall for displaying site-specific art. The gallery interiors feature the requisite white surfaces, with subtle reveals and polished concrete floors, but unexpected and elegant flourishes catch the eye, such as a sleek, undulating glass balustrade and even the surprisingly simple design for the electrical sockets.
Foster + Partners' Sperone Westwater Gallery recently won an Architecture Merit Award from the American Institute of Architects New York Chapter. However, it has also drawn its share of criticism. Ken Johnson, the New York Times' art critic, found it to be "more toolbox than jewel box, the building has an oddly cheap, low-tech and utilitarian appearance, like that of a discount-furniture emporium." While it is the type of structure that elicits a 'love-it-or-hate-it' reaction, the movable red box gallery sets it apart from the other glass-and-steel newcomers.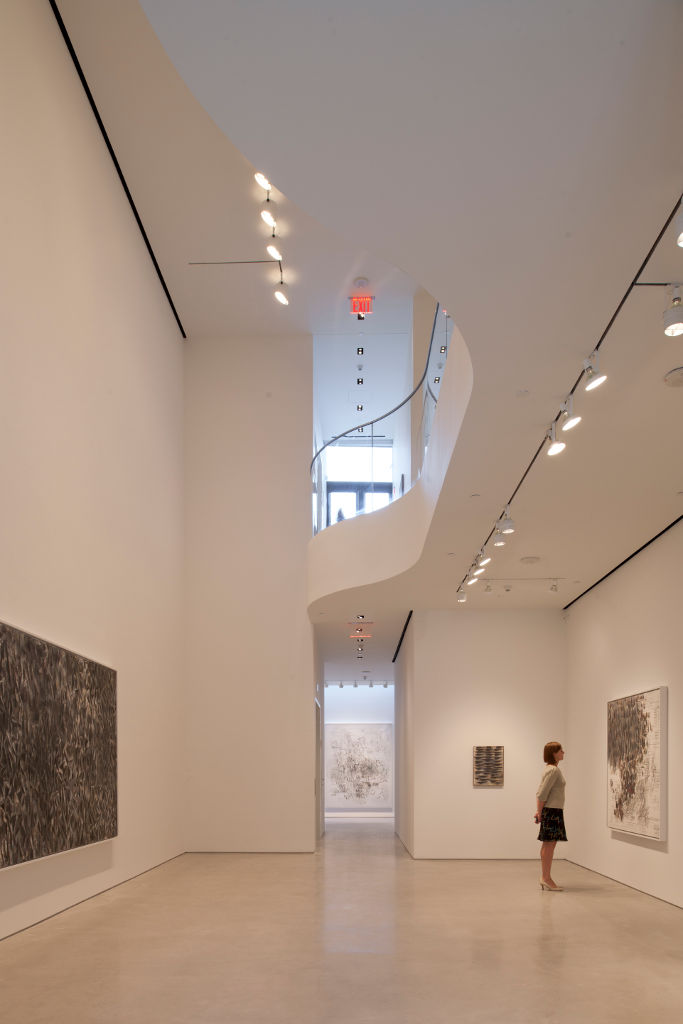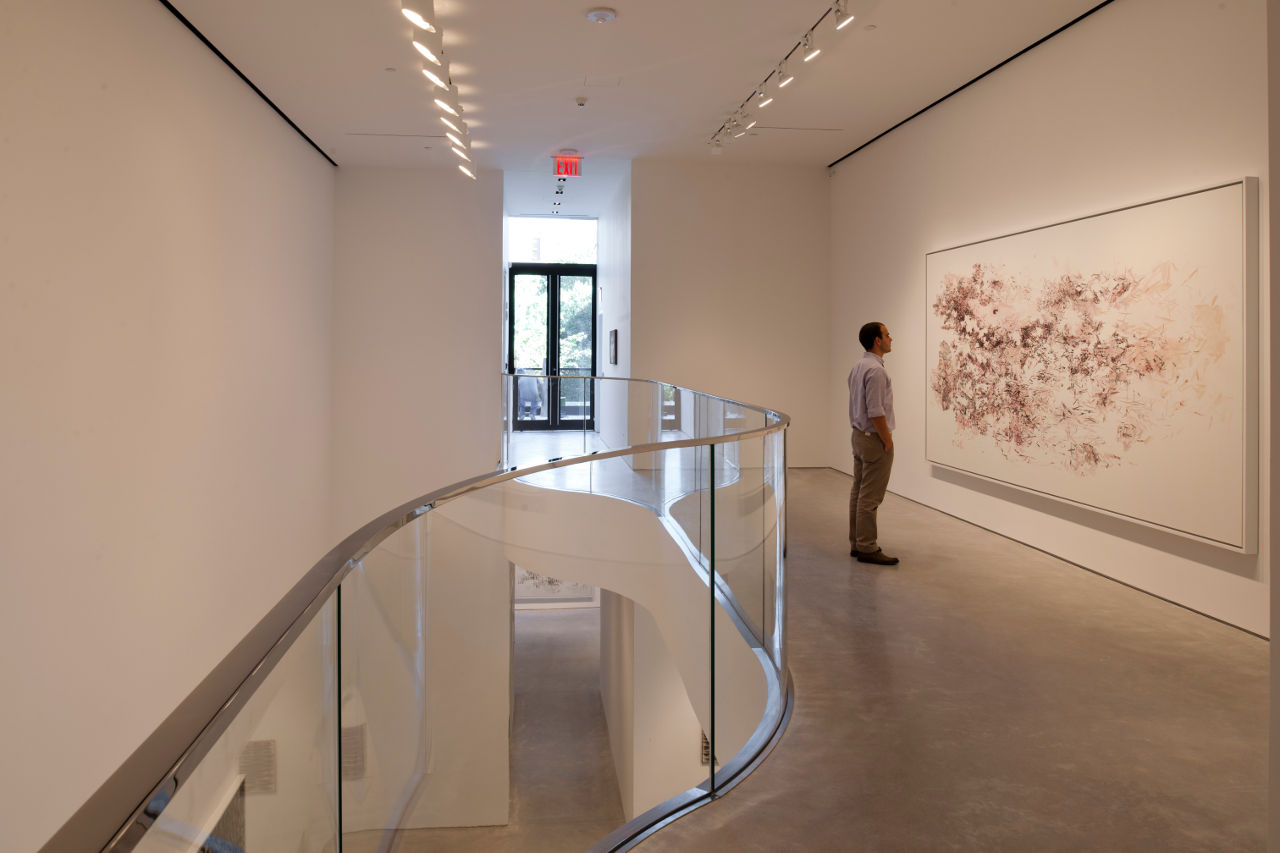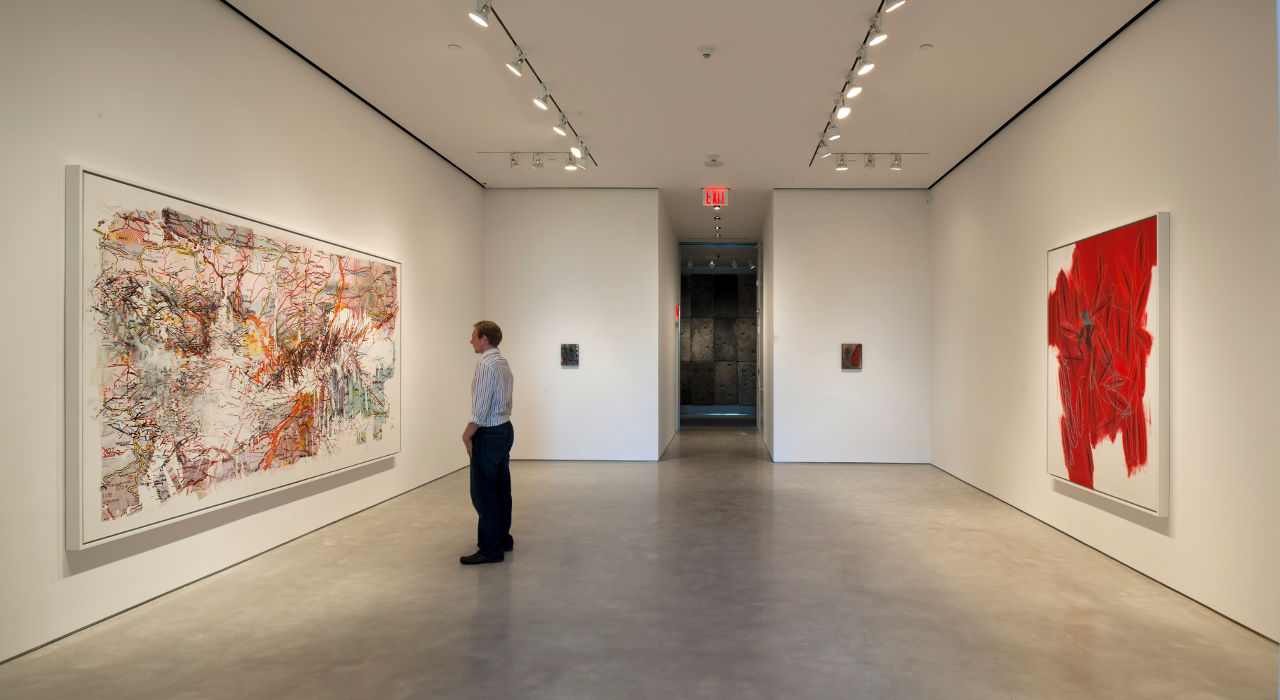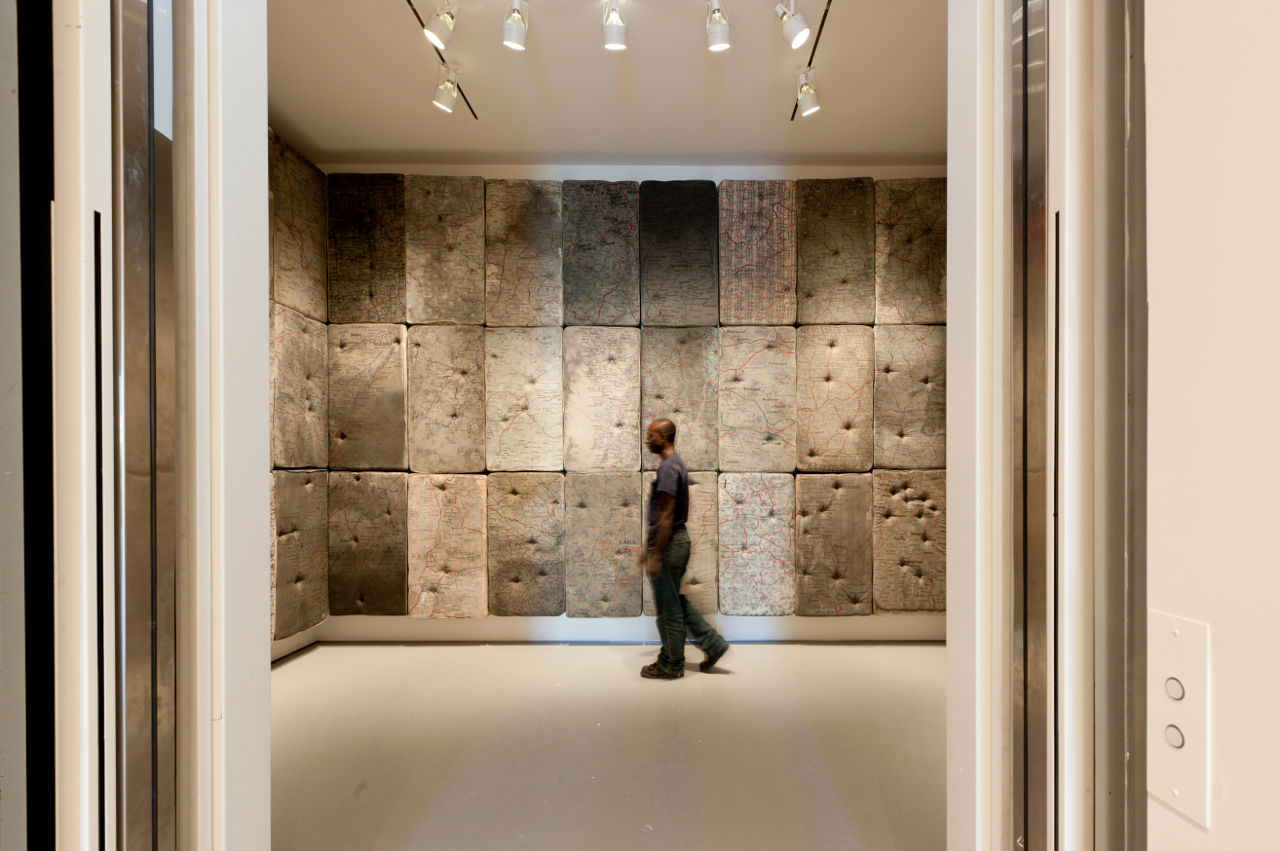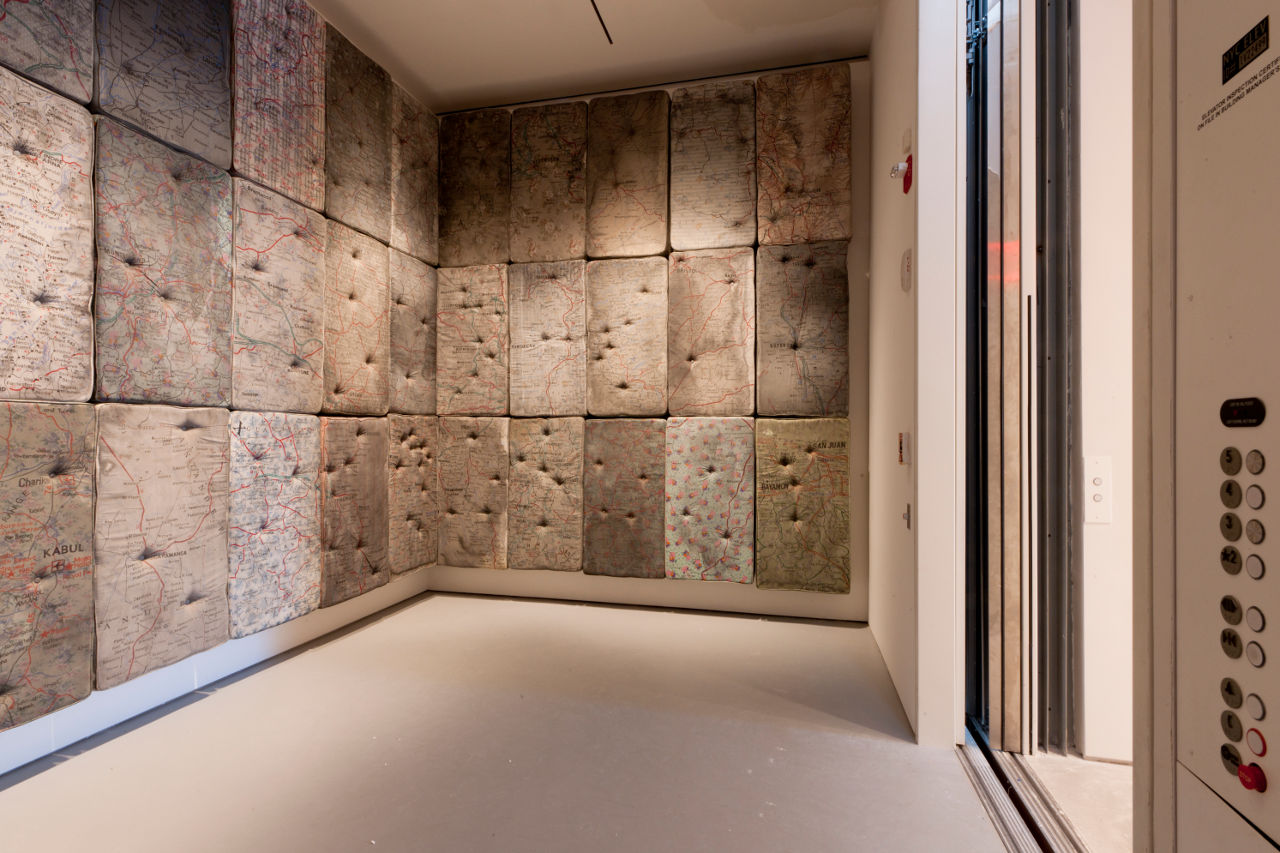 Foster + Partners' Sperone Westwater Gallery


Murrye is a freelance writer based in New York City. She holds a Bachelor's degree in Architecture from the University of Arkansas and is a LEED-accredited professional. Her work has been published in Architectural Record, Eco-Structure, and Architectural Lighting, among others. She also serves as a contributing editor for the American Institute of Architects' New York Chapter publication, eOculus.
Website: www.murrye.com
Latest from Murrye Bernard