Bamboo Housing in Carabanchel by Foreign Office Architects (FOA)
It's official: architects are in love with bamboo. A tree-hugging designer's dream, bamboo is an eco-friendly, versatile, and durable material. More importantly, bamboo is the fastest growing perennial on the planet, making it symbolically a perfect choice for a city like Madrid, with its ever growing population and, subsequently, its enormous need for public housing. Located in the Carabanchel district, a "regeneration area" on the outskirts of Madrid, Carabanchel Social Housing is a state-subsidized, five-story residential project with 100 units, covered with bamboo louvres. (The structure itself is not made of bamboo, but bamboo is very prominent in the primary architectural statement it makes, due to the louvers.) Foreign Office Architects (FOA) credit Farshid Moussavi, Alejandro Zaera Polo, and others at FOA for Carabanchel Social Housing's innovative design, which merges an environmentally conscious model with the social urbanization needs of the 21st century. One of the largest social housing projects in Europe, it was completed in late 2007.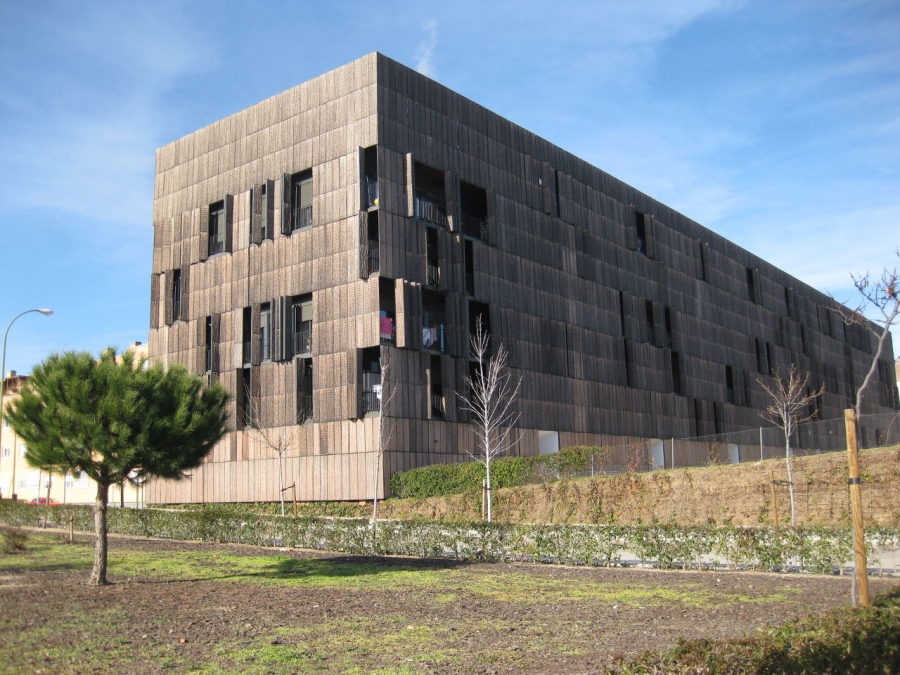 Almost 6.5 million people live Madrid's metropolitan area, an estimated 17% being immigrants. In many European cities, the outrageous cost of real estate makes social housing a necessity and a costly burden. With Madrid's gung ho "they come and we build it" attitude, the city has turned this situation into an opportunity by designing sustainable public housing that serves as an architectural blueprint for other cities with booming population growth.
FOA's "advanced ecological technology" design focused on the two important elements of space and light. Their goal was to offer low-cost residences with the maximum amount of space and quality while simultaneously providing a façade that projected both uniformity, afforded by the bamboo louvers covering the entire structure, and a gradation of individual desires, afforded by the ability of each resident to open or close the louvers. The building itself is a 100 m x 45 m (approximately 328'-0" x 148'-0") parallelogram that allows each unit a double orientation facing both East and West. The tube-esque apartments are 13.4 m long (approximately 44'-0"), with 1.5 m (approximately 5'-0") terraces overlooking the local parks on both sides of the building.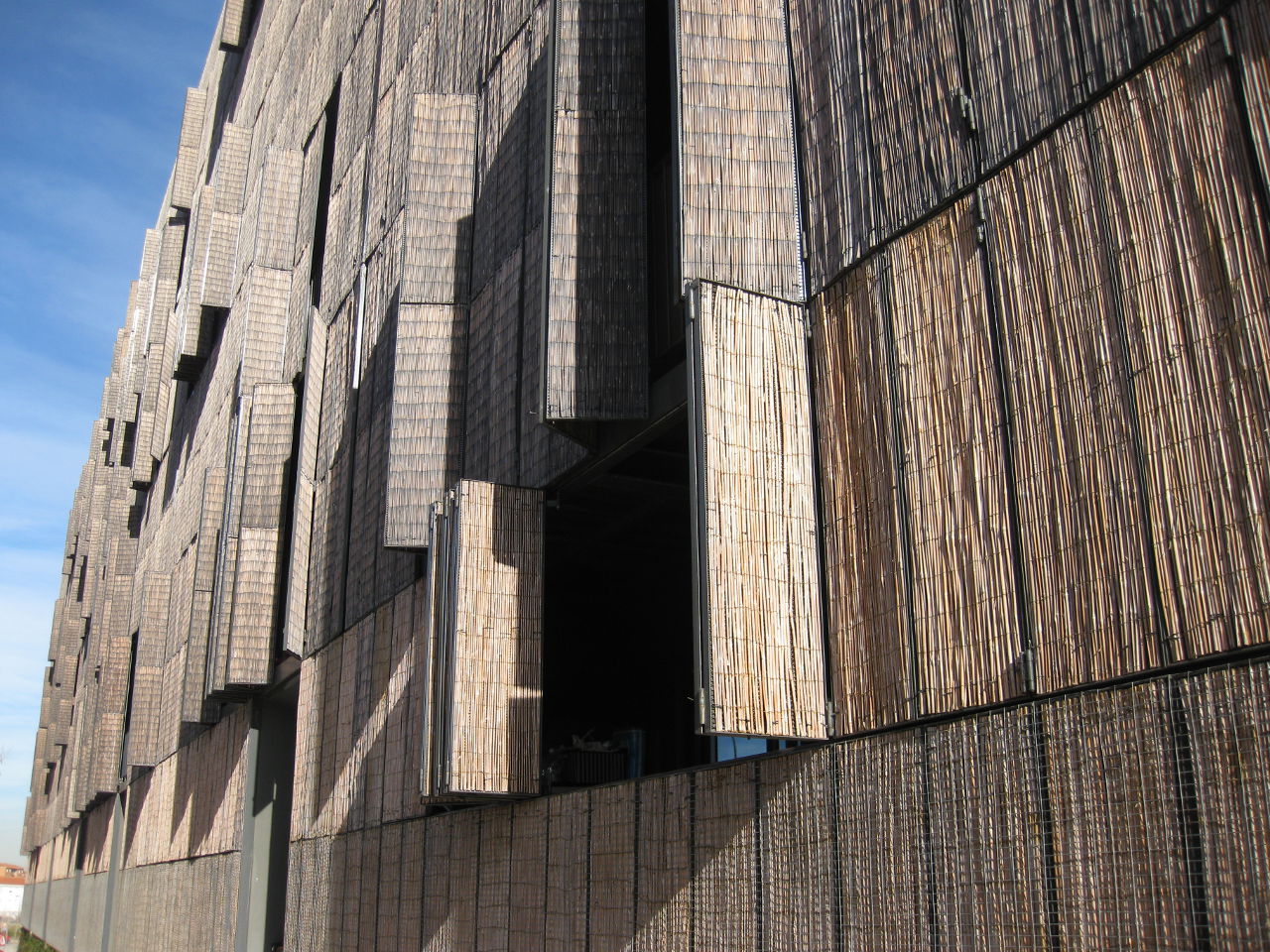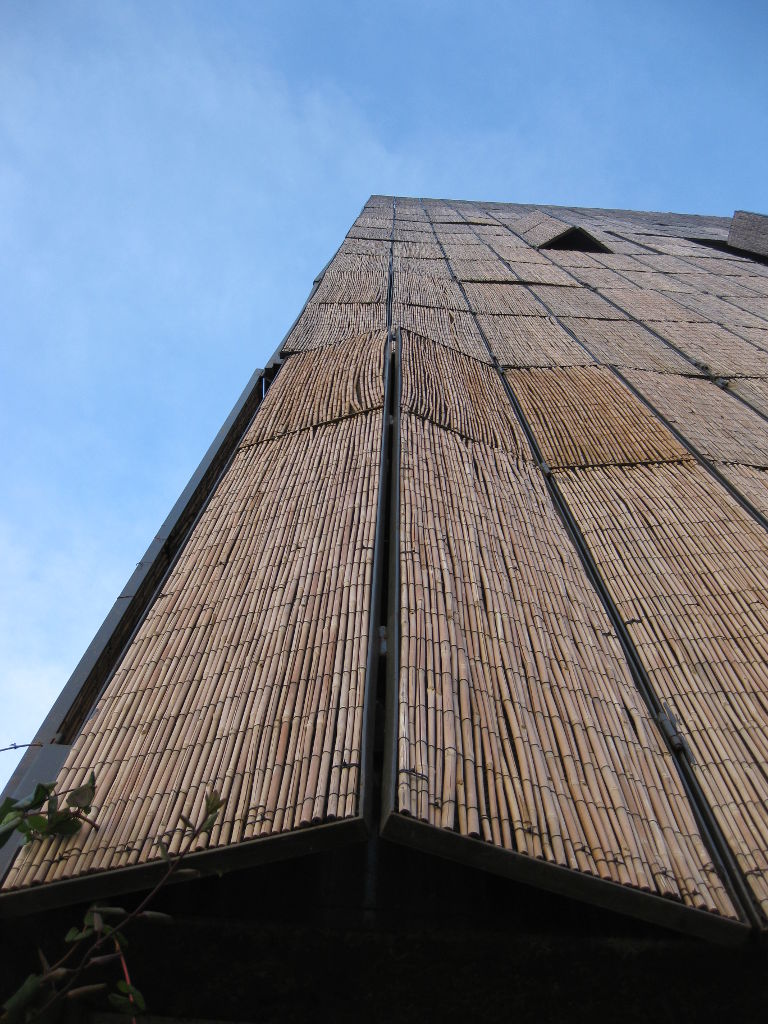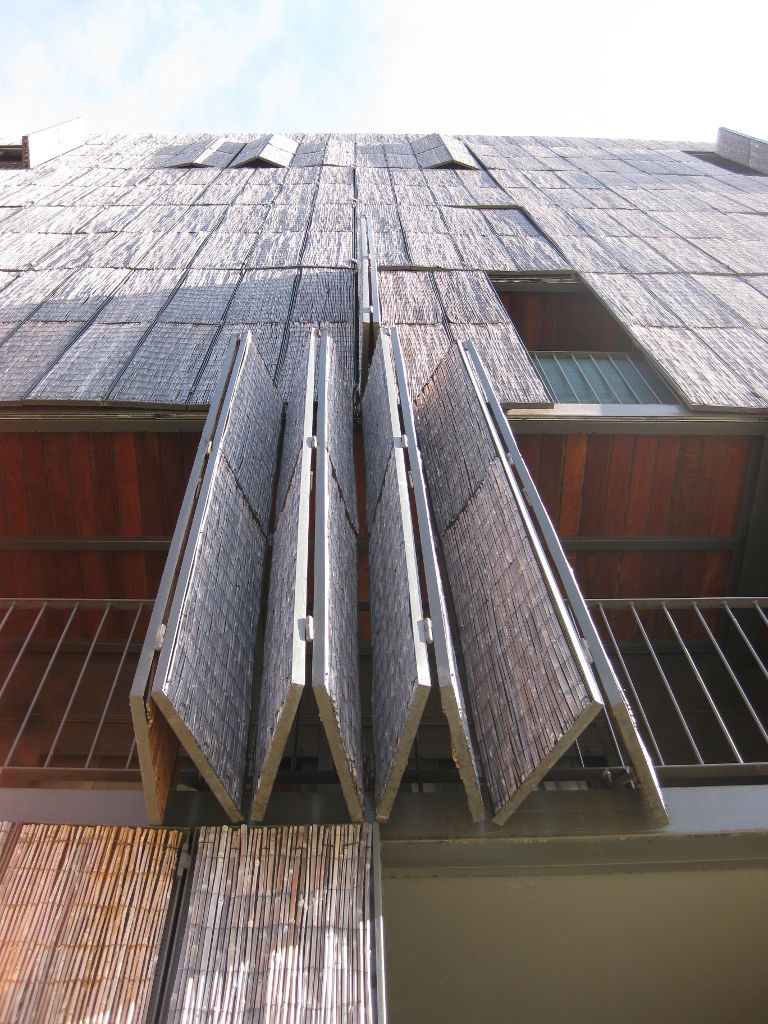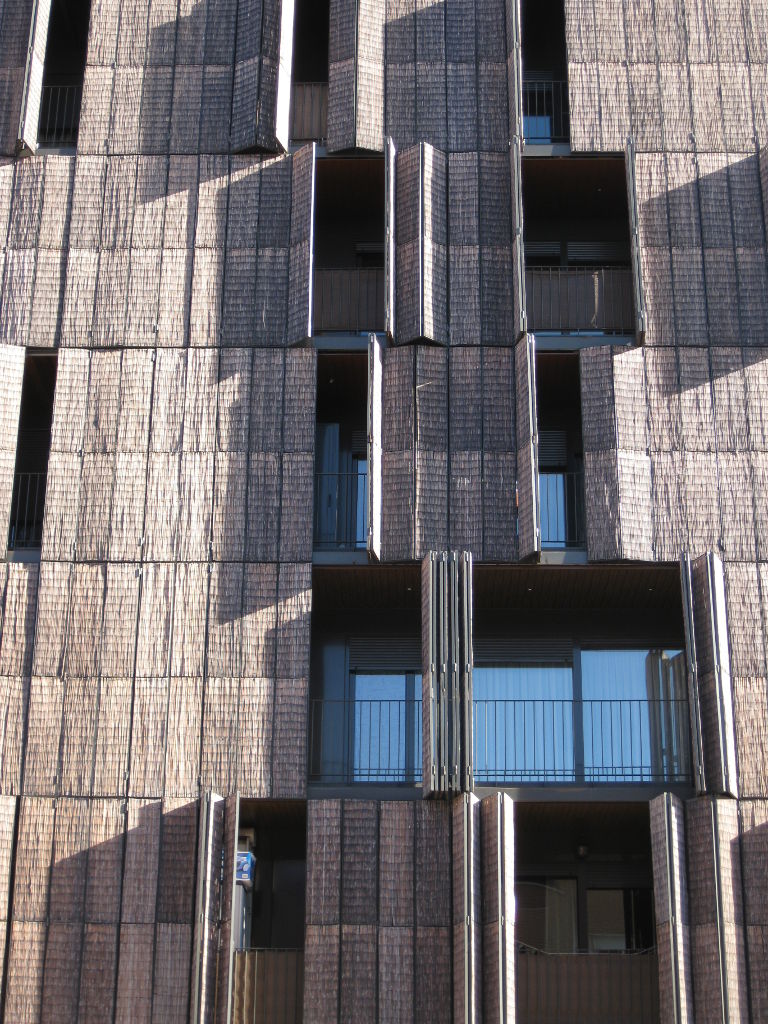 While bamboo may be one of the latest trends in building materials, it also enjoys strong practical advantages. Particularly important in low-income housing, bamboo is an energy saver in every aspect. A bamboo exterior acts as a heat insulator in the winter and provides relief during the summer, as the natural canopy lets in light but protects the interior from the scorching Spanish heat. Bamboo also boasts soundproofing characteristics, valuable in this bustling city.
As part of the regeneration plan for the Carabanchel neighborhood, distinctive green areas are being implemented around the Social Housing building. In the main garden, the installation of a 7 m high (approximately 23'-0") Air Tree is planned. Ecosistema Urbano Arquitectos have received many accolades for their Air Tree design, already the star structure of an eco-boulevard in Vallecas, a growing suburb of Madrid. Built with recyclable materials and topped with solar panels, the Air Tree is a hollow metal structure with a network of ivy plants, water sprays, and fans, all working together to remove carbon dioxide and purify the air. Air Trees are especially useful for newly developed parks that don't yet have tall trees and, in this case, will act as a filter for clean air and provide a refuge of cooling shade for the main social center of the neighborhood.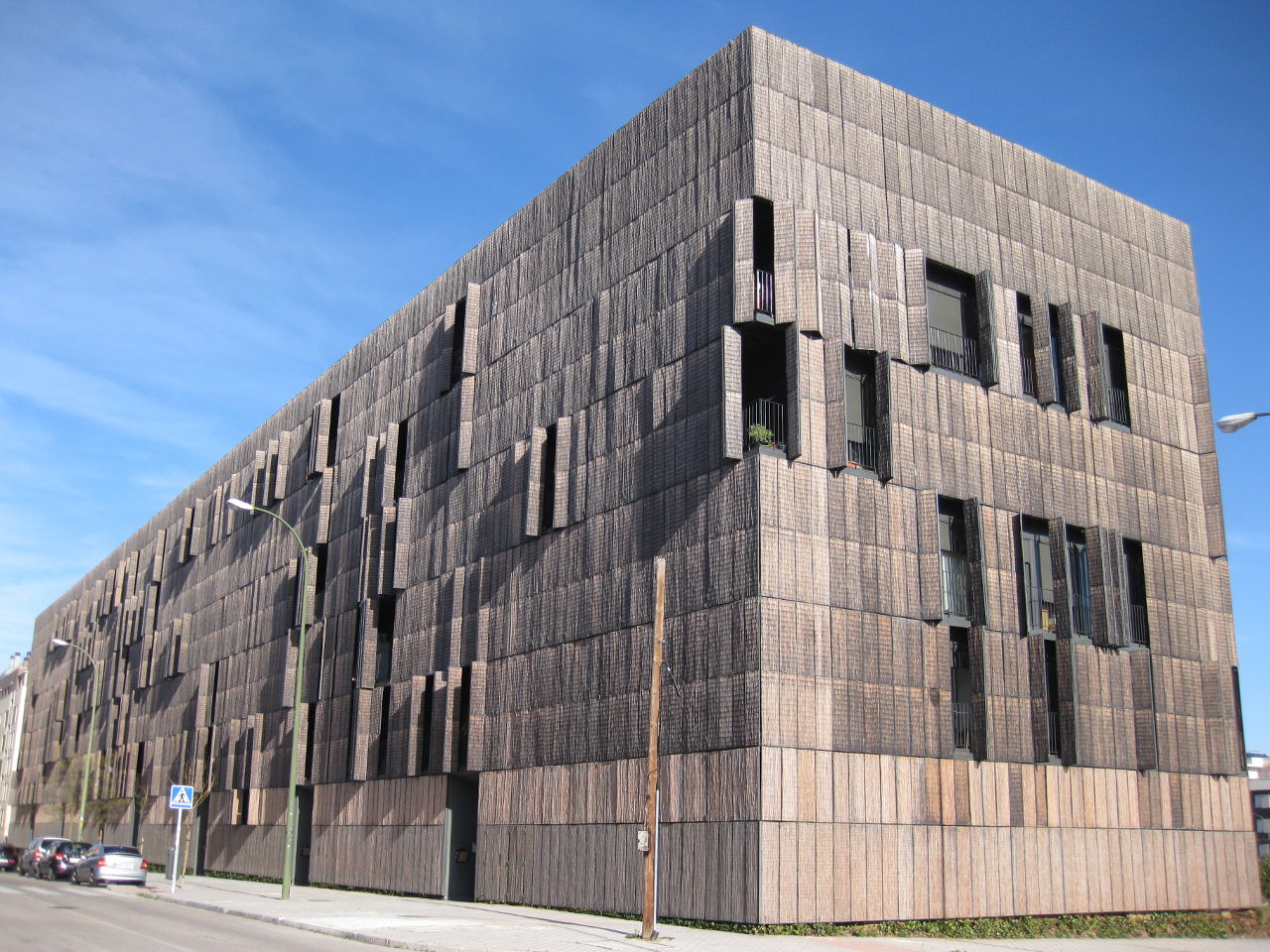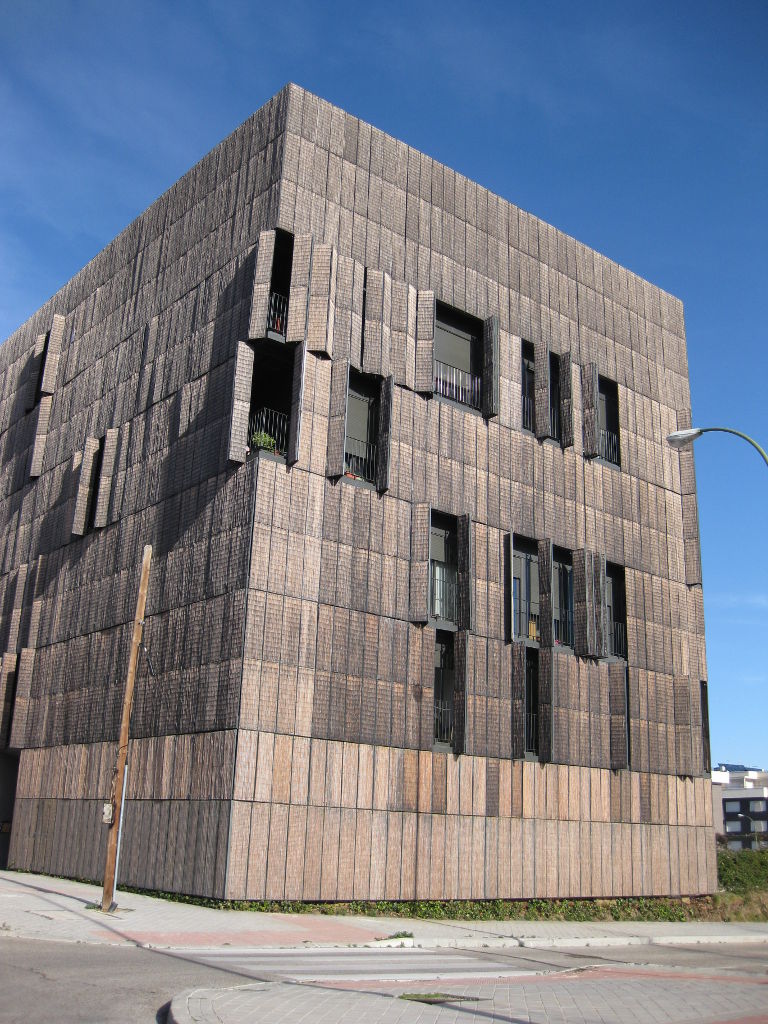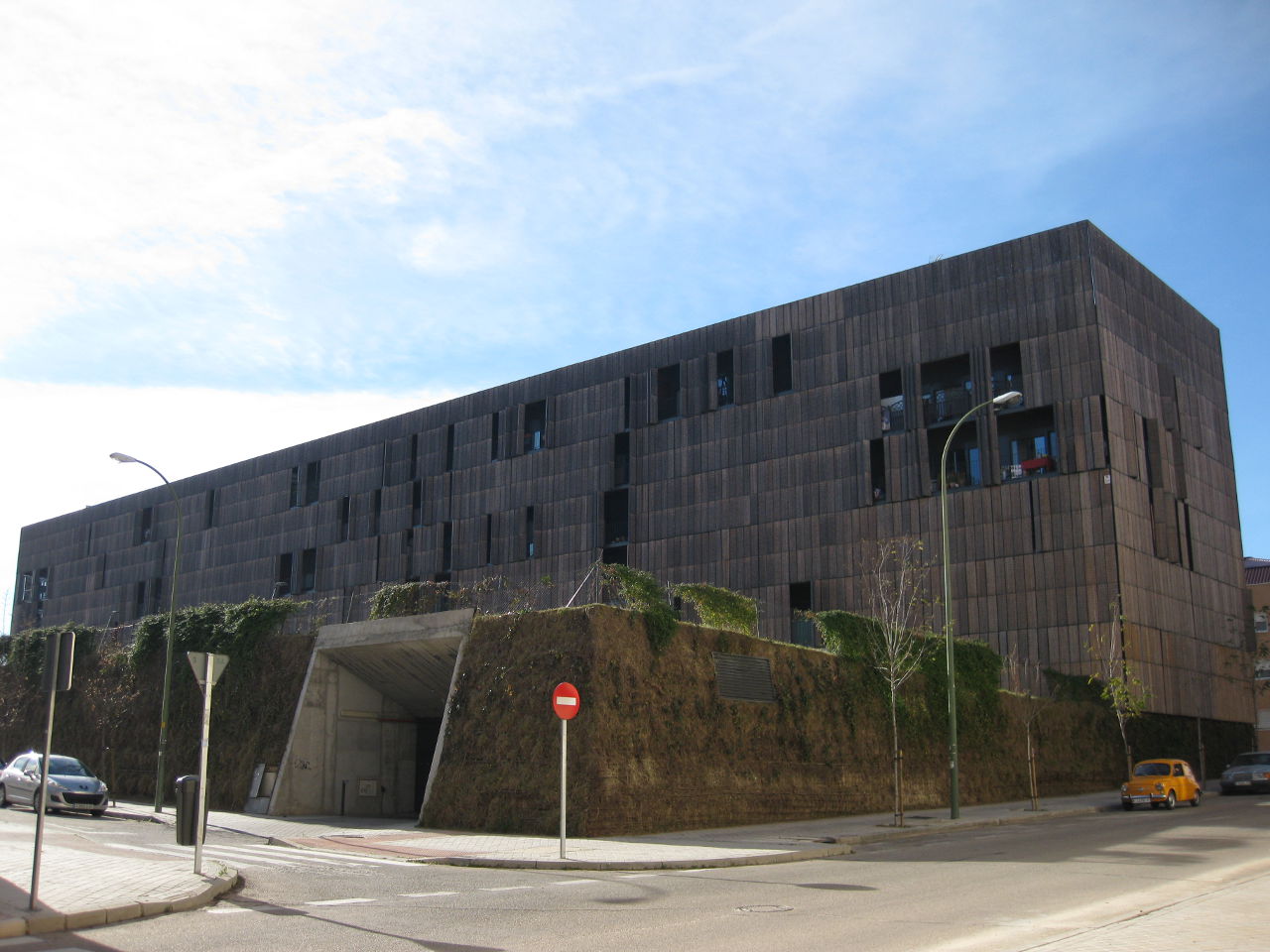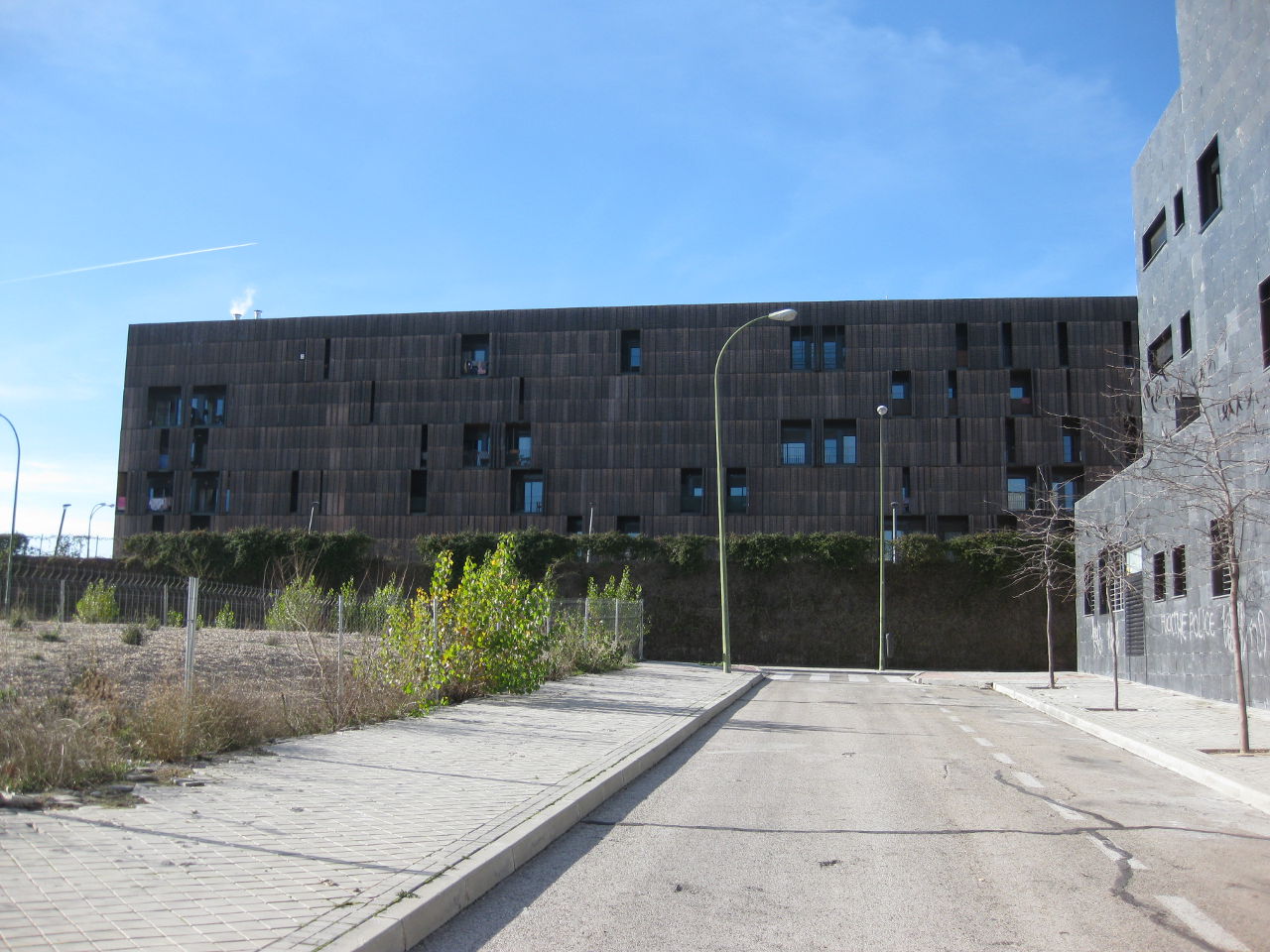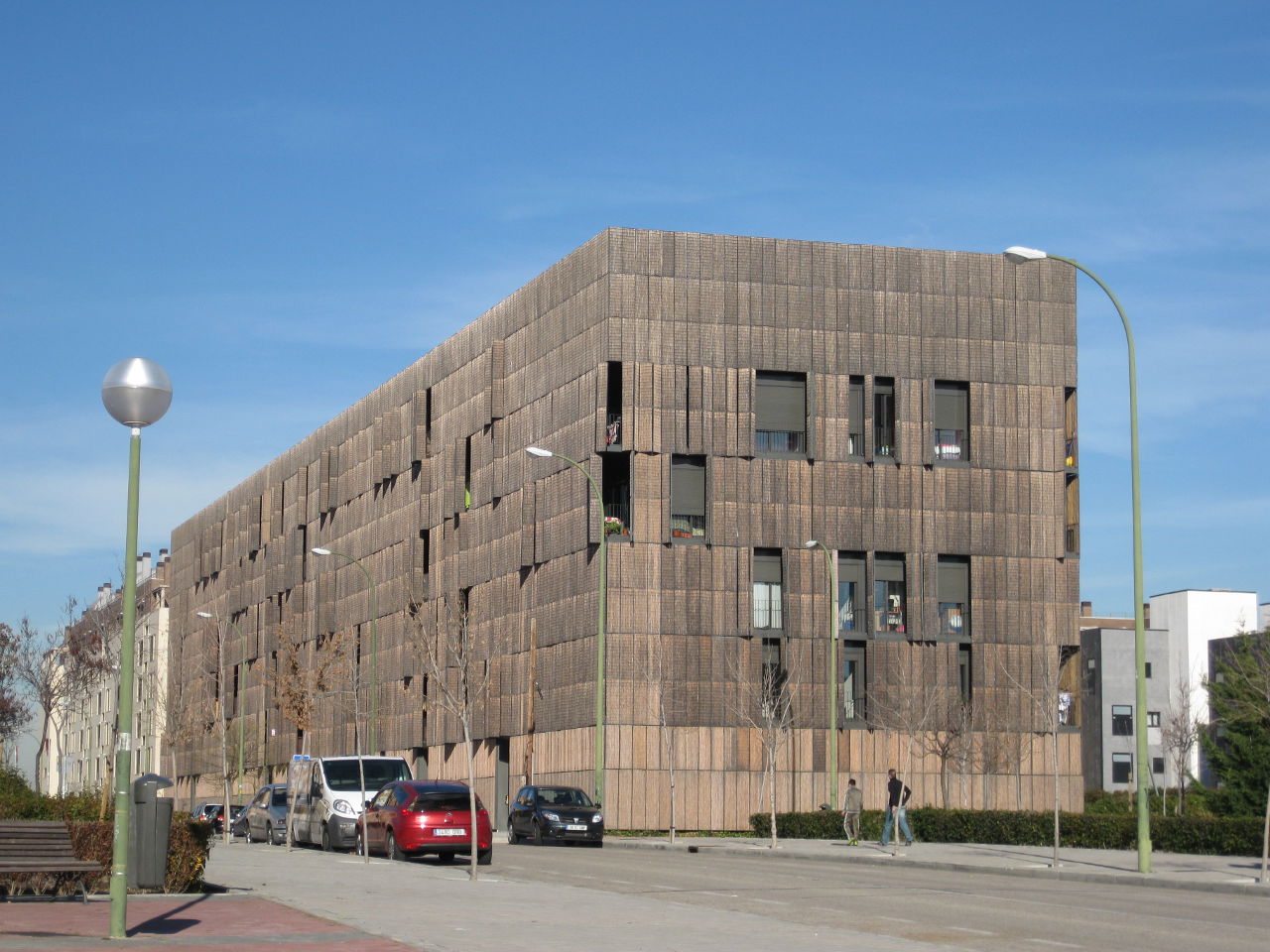 Bamboo House in Carabanchel by Foreign Office Architects (FOA)


Nicole graduated from Georgia State University with a Post Graduate degree in Spanish to English Translation and a B.A. in Spanish and International Business. Presently living in Madrid, Nicole works as a freelance writer and translator and enjoys traveling around the Iberian peninsula taking photos of Spain's rich blend of historic and modern architecture. Her articles and photos have been published in various trade publications and websites.
Website: www.passtheham.com/
Latest from Nicole Jewell