Celebrating Cultural Influences on Design: the Made in USA – German Architects in New York Exhibition
Architecture in New York City draws upon the talents of many international designers, and an exhibition at the German Consulate General held in March celebrated the unique contributions of German architects practicing in New York.
On March 1 – March 23, 2012, the German Consulate General in New York featured an exhibition called Made in USA – German Architects in New York. The exhibition featured the work of seven architects from Germany who are now based in New York. When it comes to design culture, there is a is a long history of exchange and interrelationship between the United States and Germany, and, as a curatorial statement for the exhibition states, "it is within this historic trajectory that this exhibition wants to invite a fresh look on contemporary practice in New York City."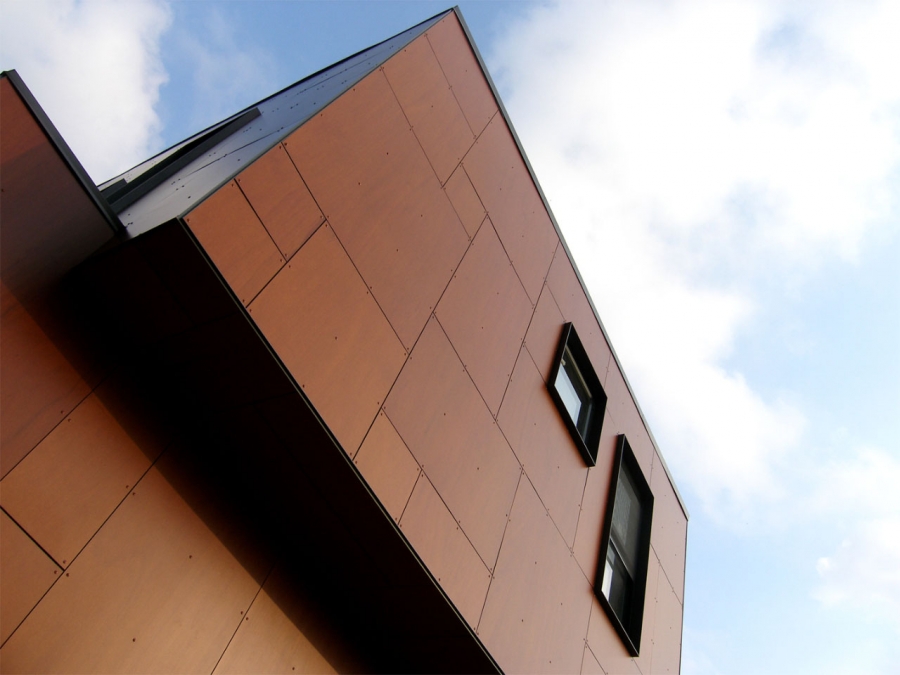 Some of the featured architects shared images of their work with Buildipedia:
Leeser Architecture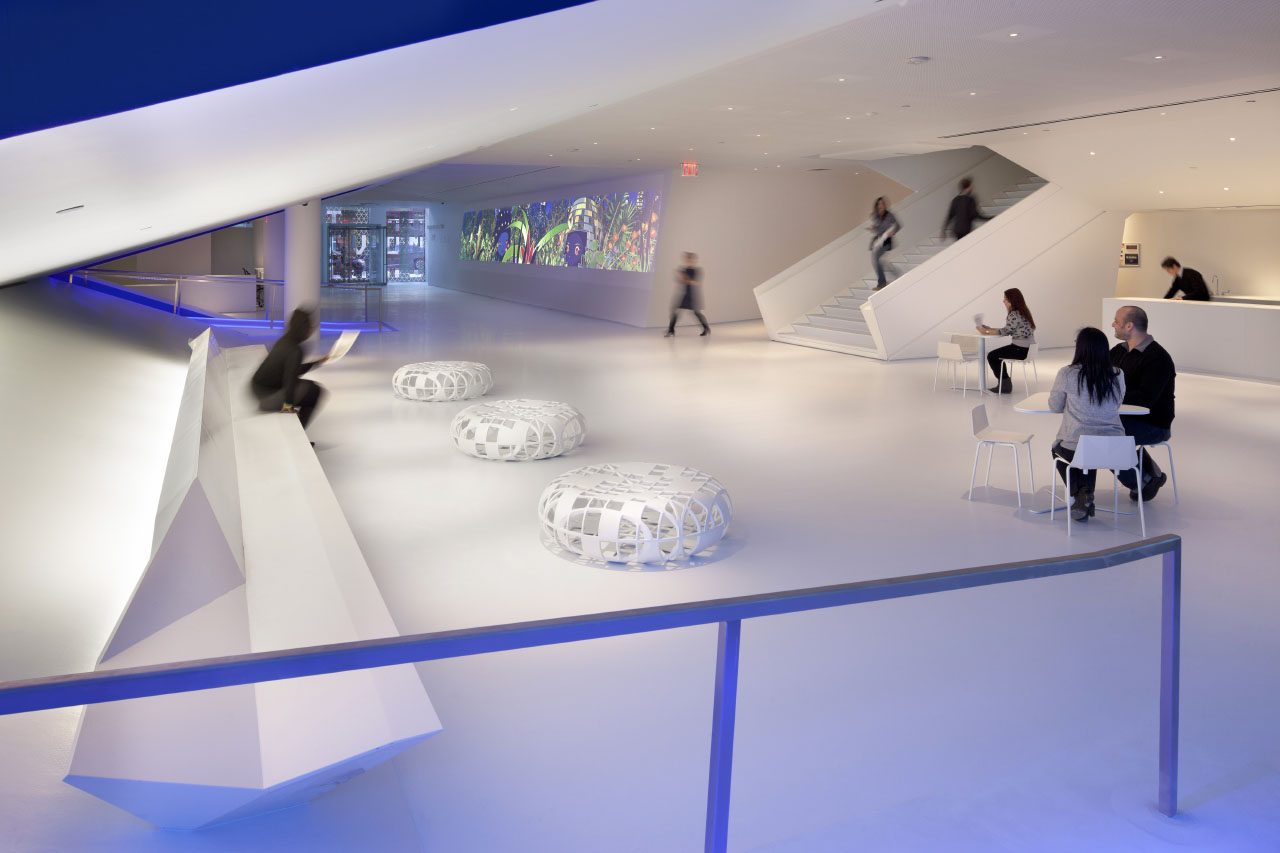 Thomas Leeser is principal of Leeser Architecture, an award-winning and internationally recognized architecture office. The Made in USA exhibition featured Leeser's Museum of the Moving Image in Queens. Completed in 2011, this project involved the expansion and renovation of an existing museum; the lobby's interior uses semi-transparent mirrored glass to create a surface that is "strategically cut and folded to allow for the projection of moving images," according to exhibition documentation. The addition's exterior reiterates the faceted design, being clad in triangular metal panels.
1100 Architect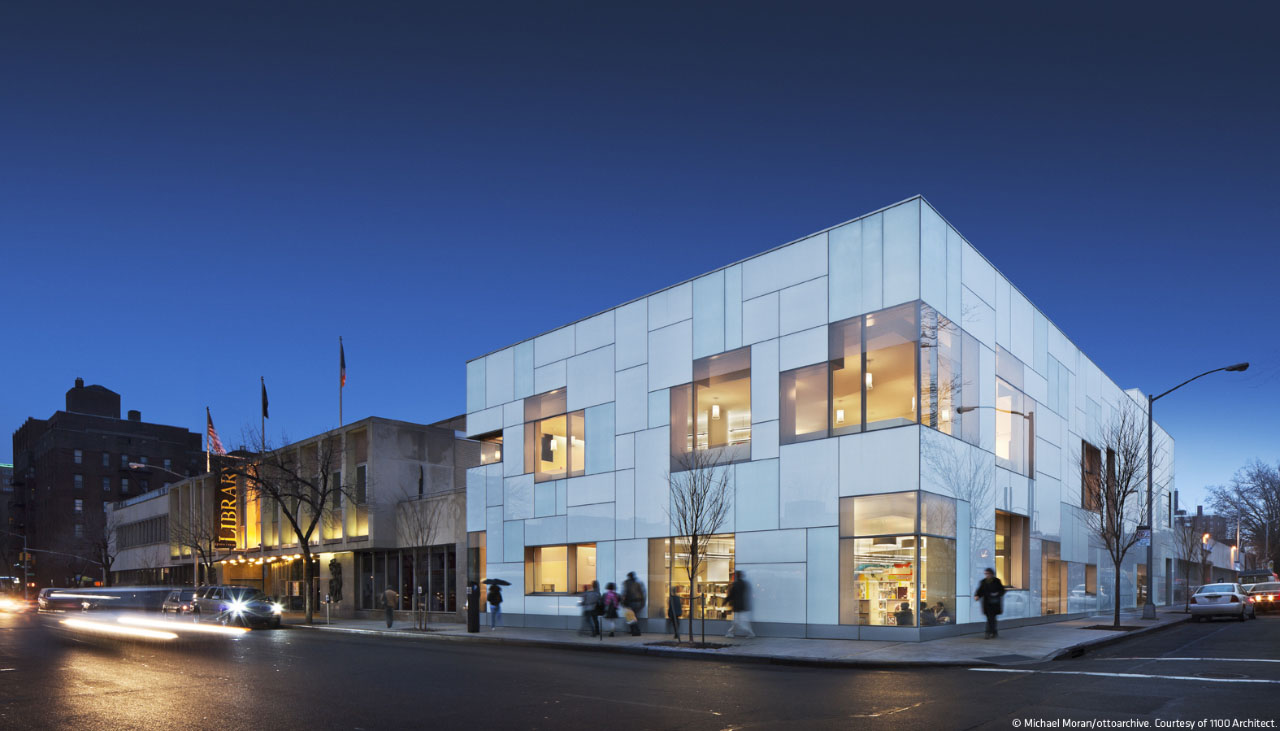 Jürgen Riehm, FAIA, BDA is a founding partner and principal of 1100 Architect together with David Piscuskas, FAIA. 1100 Architect is an award winning architecture office based in New York with a branch office in Frankfurt am Main, Germany. Showcased in the exhibition is the firm's Children's Library Discovery Center (CLDC). The CLDC represents an early phase of 1100 Architect's larger renovation master plan for the Queens Central Library. The glass façade of the two story, corner-sited addition utilizes four types of glass (transparent, translucent, opaque, and textured) to establish a luminous and welcoming presence for the library. The generous use of glass also creates a well-lit interior space.
Tom Winter Architects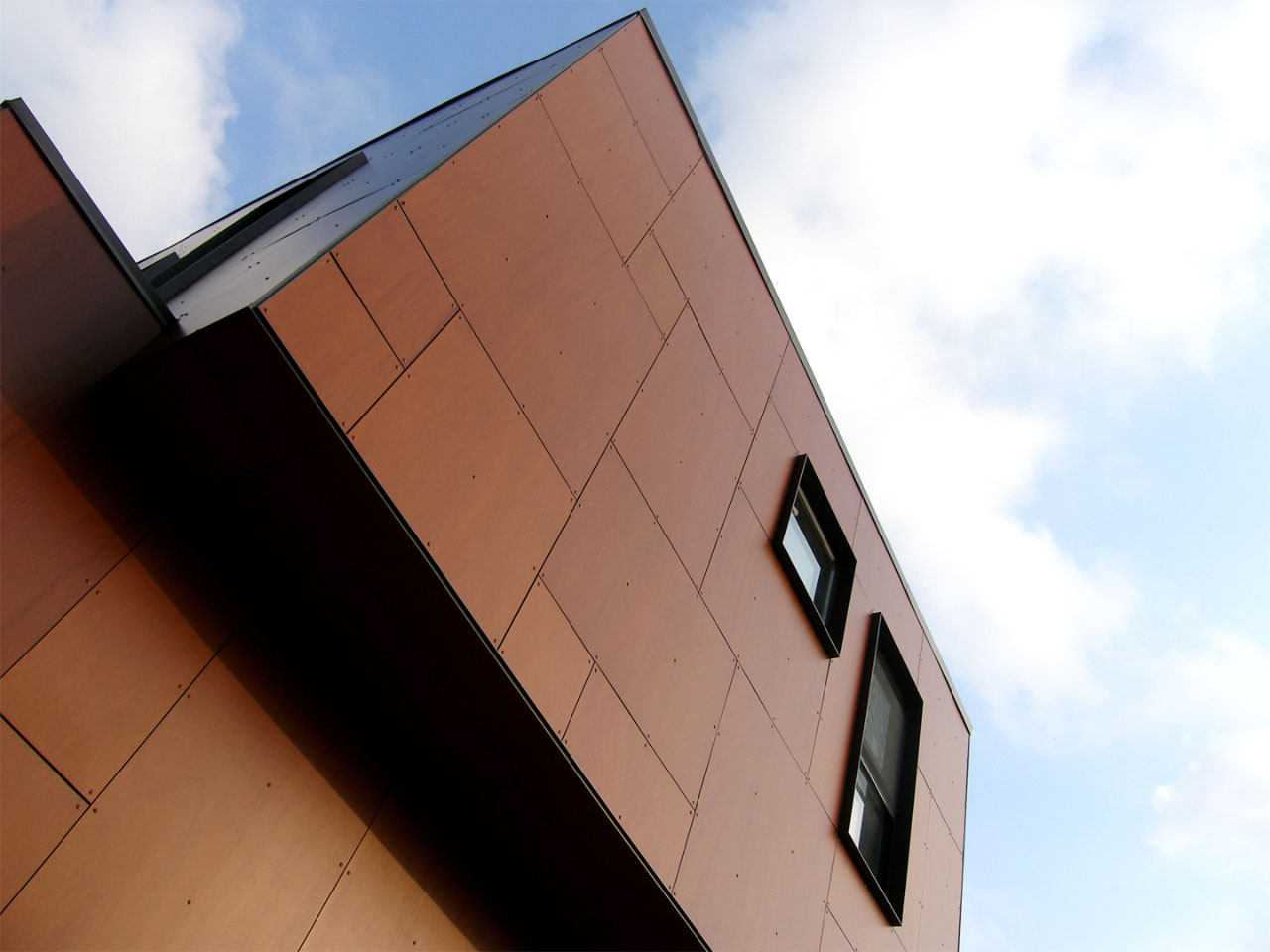 Tom Winter, AIA is principal of Tom Winter Architects, an emerging practice based in Brooklyn, NY. Winter's Sustainable Waterfront House is shown in the exhibition. This house balances red, wood-clad volumes with expanses of transparent glass; a base of anthracite brick anchors the building to its site. The home's top-most volume – the master bedroom – projects over the first story sunroom, providing a dramatic counterbalance to the rest of the composition.
Selldorf Architects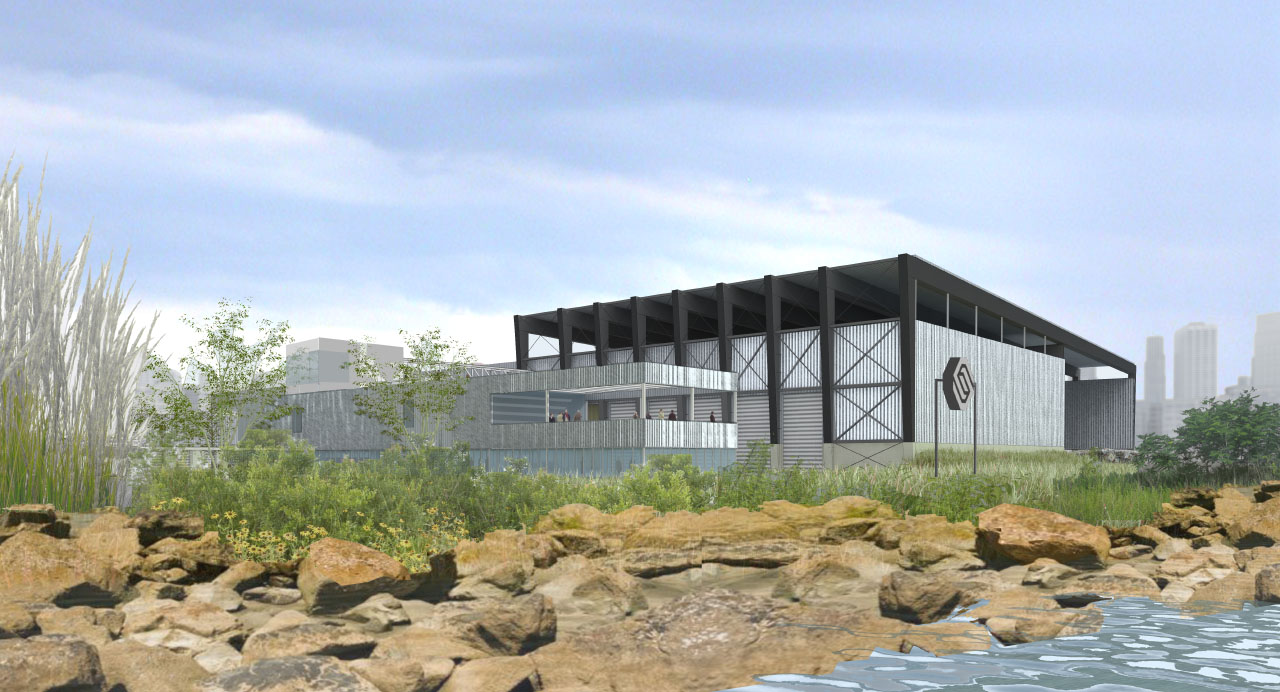 Annabelle Selldorf, FAIA, is principal of Selldorf Architects, an internationally acclaimed firm with award-winning work. The firm is currently working on the Sunset Park Materials Recycling Facility in Brooklyn, which will be completed later this year. The City of New York, in conjunction with Sims Municipal Recycling, is building the processing center, which will handle the city's metal, glass, and plastic recyclables. The eleven-acre facility includes multiple structures, including a Visitor Center and Administration Building which will allow students and members of the public to view the recycling operation. The Sunset Park recycling center has several sustainable features: recyclables are delivered by barge, eliminating truck travel; the facility incorporates NYC's largest installation of solar panels; 25% of its power comes from an on-site wind turbine; and bioswales are used for stormwater management.
Thanks also to curator Matthias Neumann for sharing exhibition details with Buildipedia. Check out video interviews with the architects here.
Other architects showcased in the exhibition include:

Kristin graduated from The Ohio State University in 1988 with a B.S. in architecture and a minor in English literature. Afterward, she moved to Seattle, Washington, and began to work as a freelance design journalist, having regular assignments with Seattle's Daily Journal of Commerce.
After returning to Ohio in 1995, her freelance activities expanded to include writing for trade publications and websites, as well as other forms of electronic media. In 2011, Kristin became the managing editor for Buildipedia.com.
Kristin has been a features writer for Buildipedia.com since January 2010. Some of her articles include:
Latest from Kristin Dispenza