Kursaal Convention Center and Auditorium, San Sebastian
Where an architect created harmony and balance, locals see discord and ostentation.
San Sebastian, in Spain's Basque country, is one of those incredibly majestic places you can visit once and never forget. Unlike many of Spain's Mediterranean towns that have been massively overdeveloped over the years, San Sebastian still offers breathtaking beaches and wide boulevards, perfect for that famed Spanish strolling. The city of San Sebastian has class, style, and, of course, spectacular views of the Bay of Biscay. It's easy to see, then, why local residents are quite protective of any development proposals in their idyllic hometown.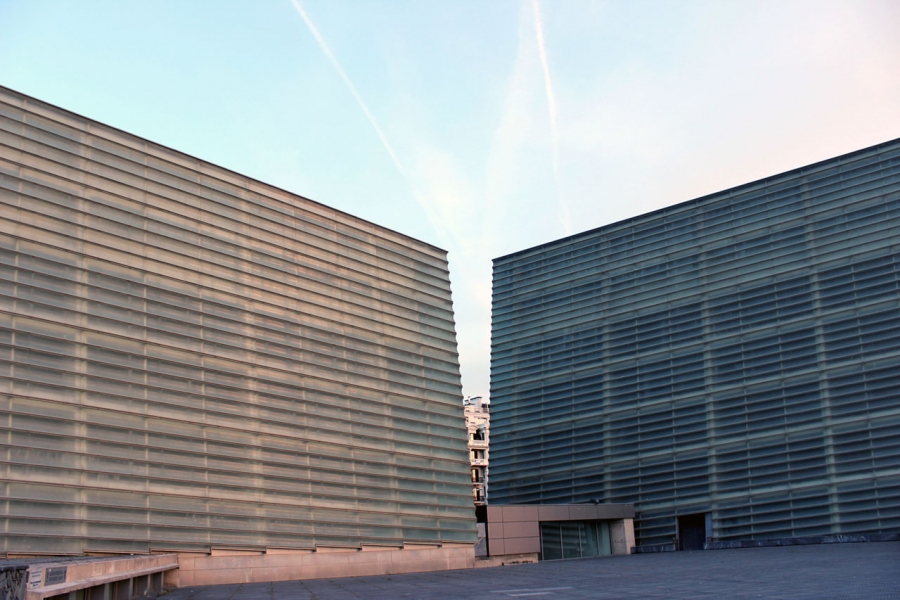 This is one reason why the space now occupied by José Rafael Moneo's Kursaal Convention Center and Auditorium had been left vacant for so many years. The original building had been a casino in the 1920s, but, after gambling was made illegal, it was eventually demolished, and the lot sat empty for more than two decades, waiting for a use and design worthy of this prime location. In other words, if it wasn't to be something spectacular, it was to be nothing at all.
The lot remained unused for years until it was finally decided that San Sebastian, despite all of its exquisite beauty, lacked a proper reputation on an international scale. The city council sought submissions for design plans for what would be a modern cultural center that would attract national and international events. In 1990, the council called on international architects to submit proposals for the property's use. Spanish architect Rafael Moneo designed the winning proposal, which was chosen "… due to the rotundity, courage, and originality of the proposal."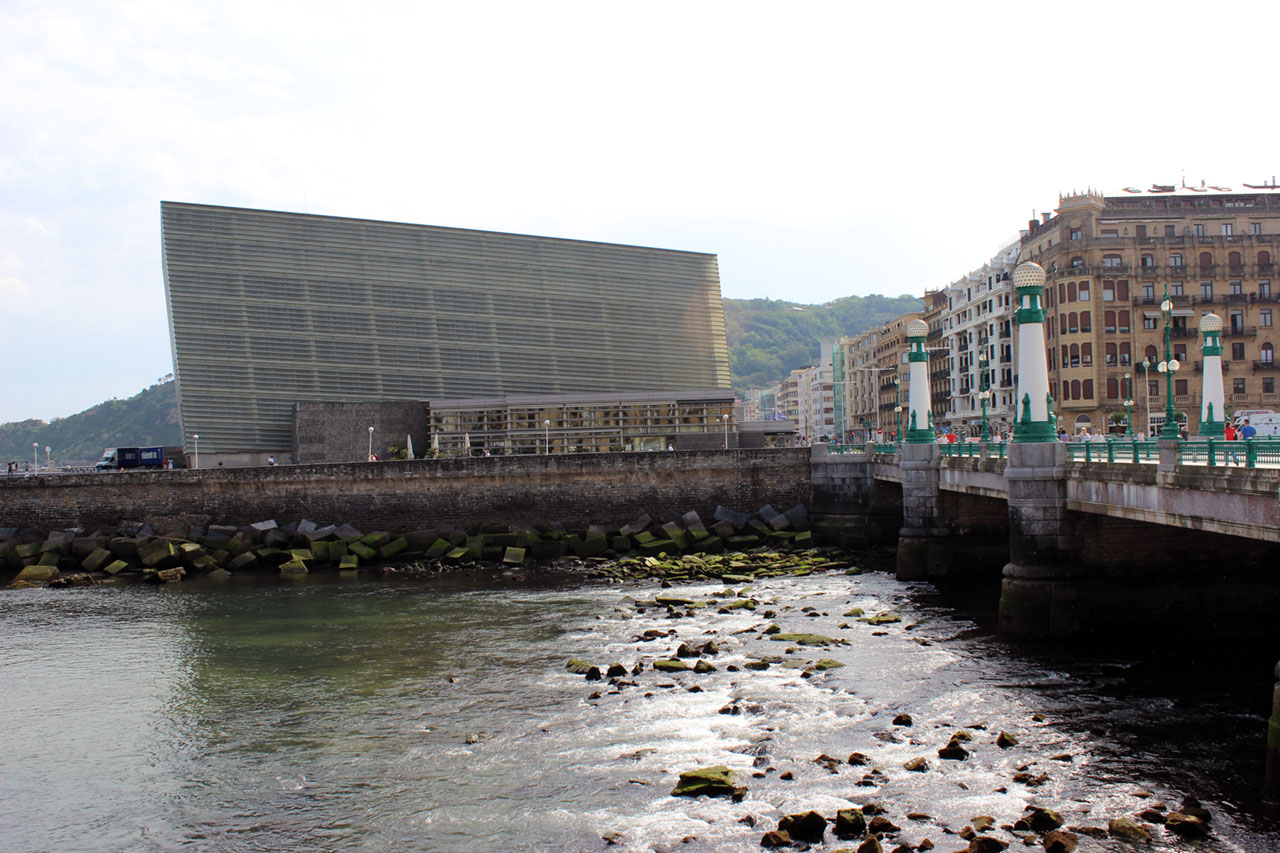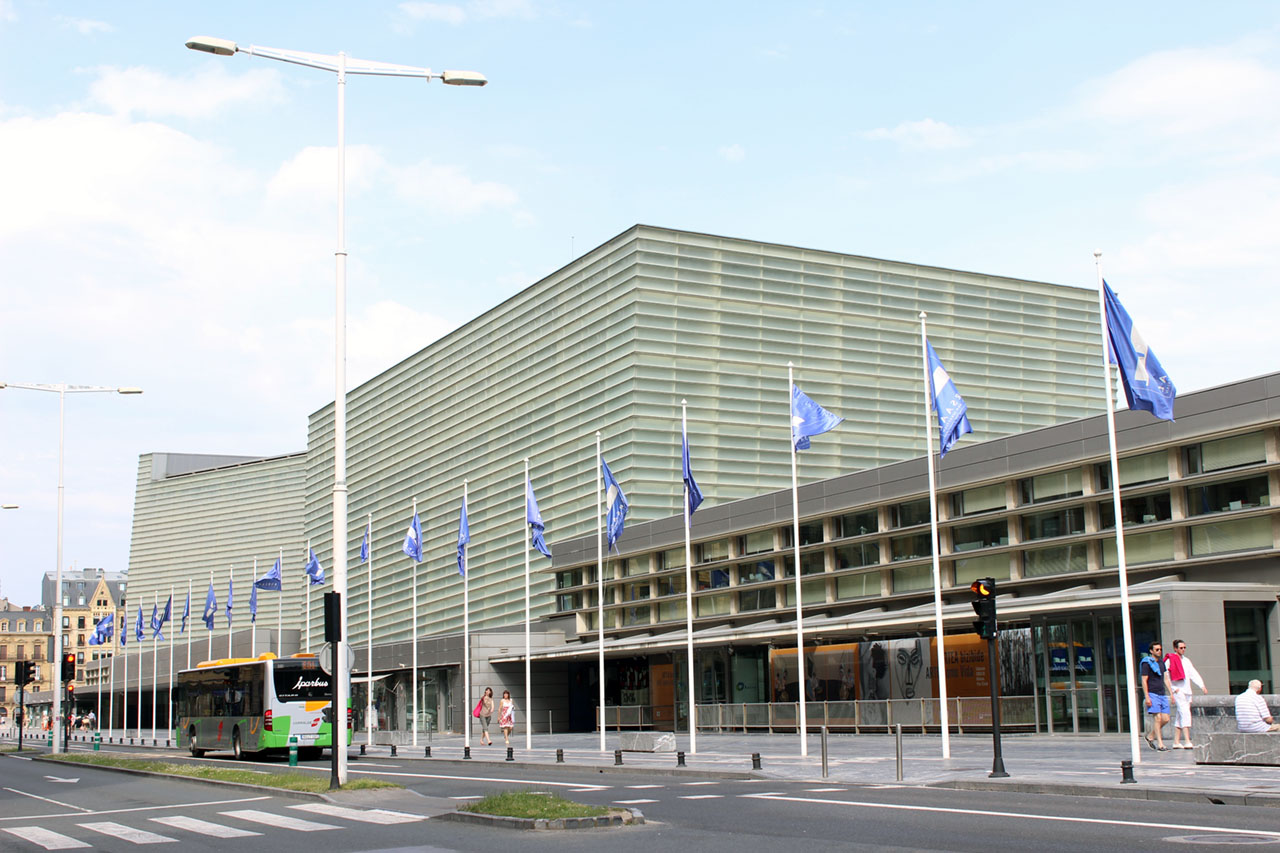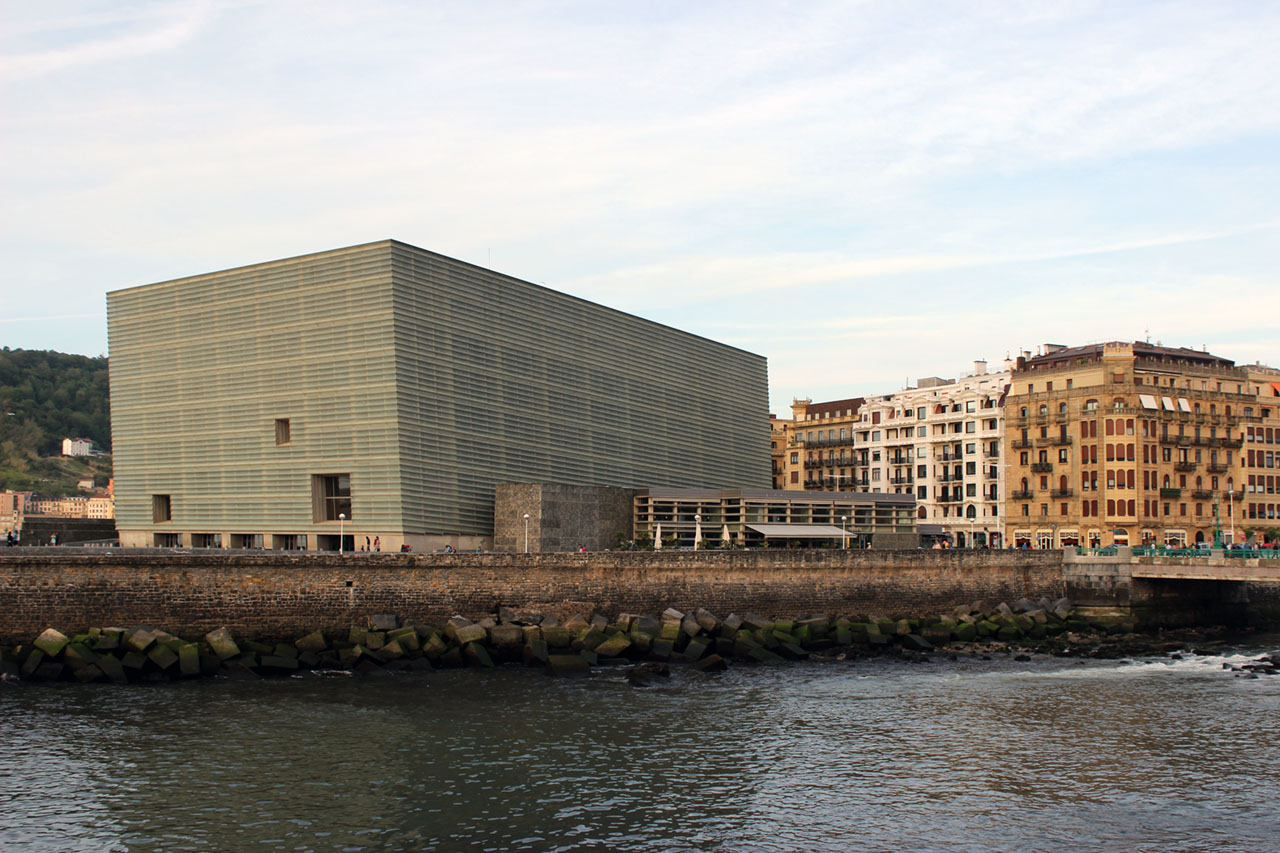 And, yes, rotundity is certainly one way to describe this building. It's a grandiloquent work for this beachside town, immense, bright, and angular. The design is made up of two separate asymmetrical cubes with double translucent glass panels that glow in the evening time. Meant to mimic two "translucent beached rocks," the cubes are juxtaposed in the classic architecture of San Sebastian's French-influenced Belle Époque landscape.
Although Rafael Moneo sought to build "two beached rocks, perpetuating the geography and, as far as it was possible, emphasizing the harmony between the natural and the artificial," initial public opinion was anything but harmonious. His design received the infamous cold shoulder of the Basques, who complained of a modern violation of their famed classic style and beloved shoreline.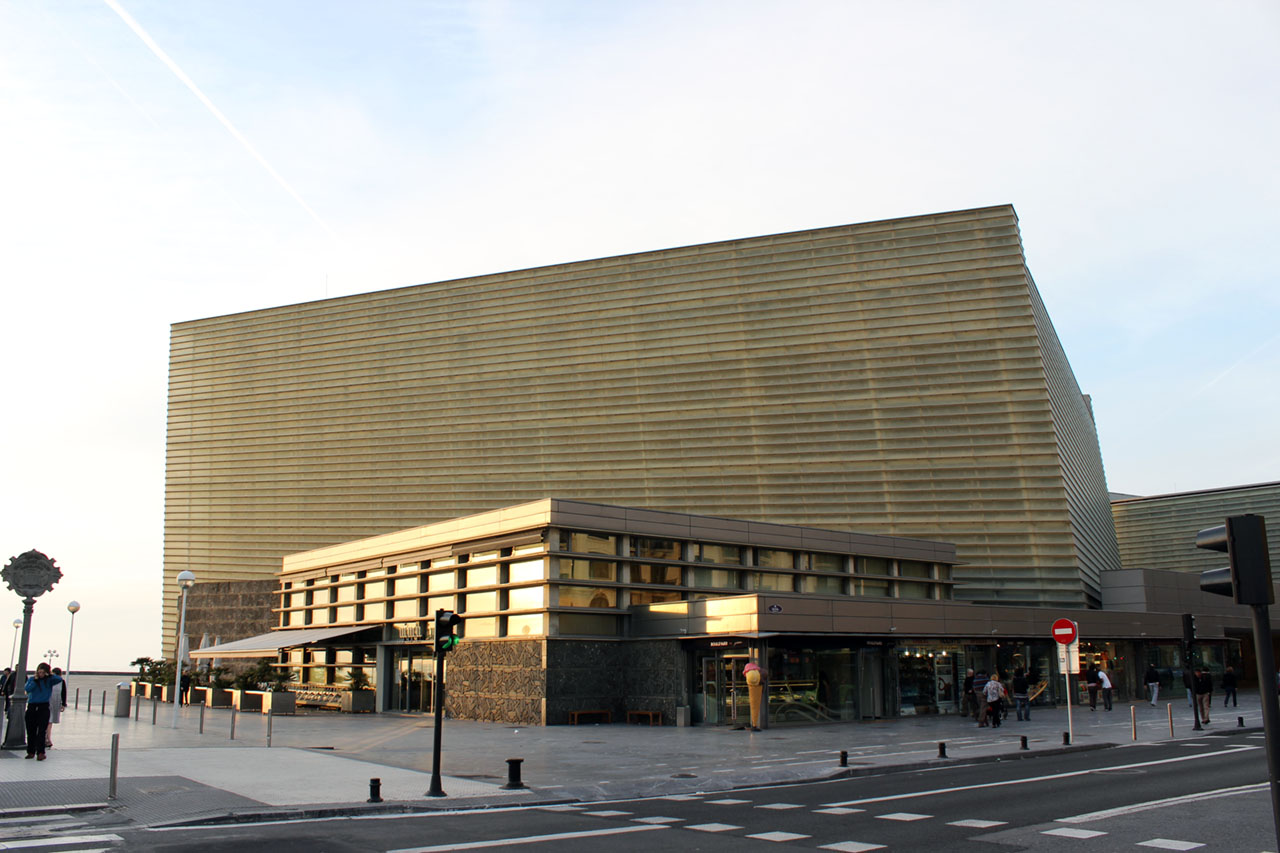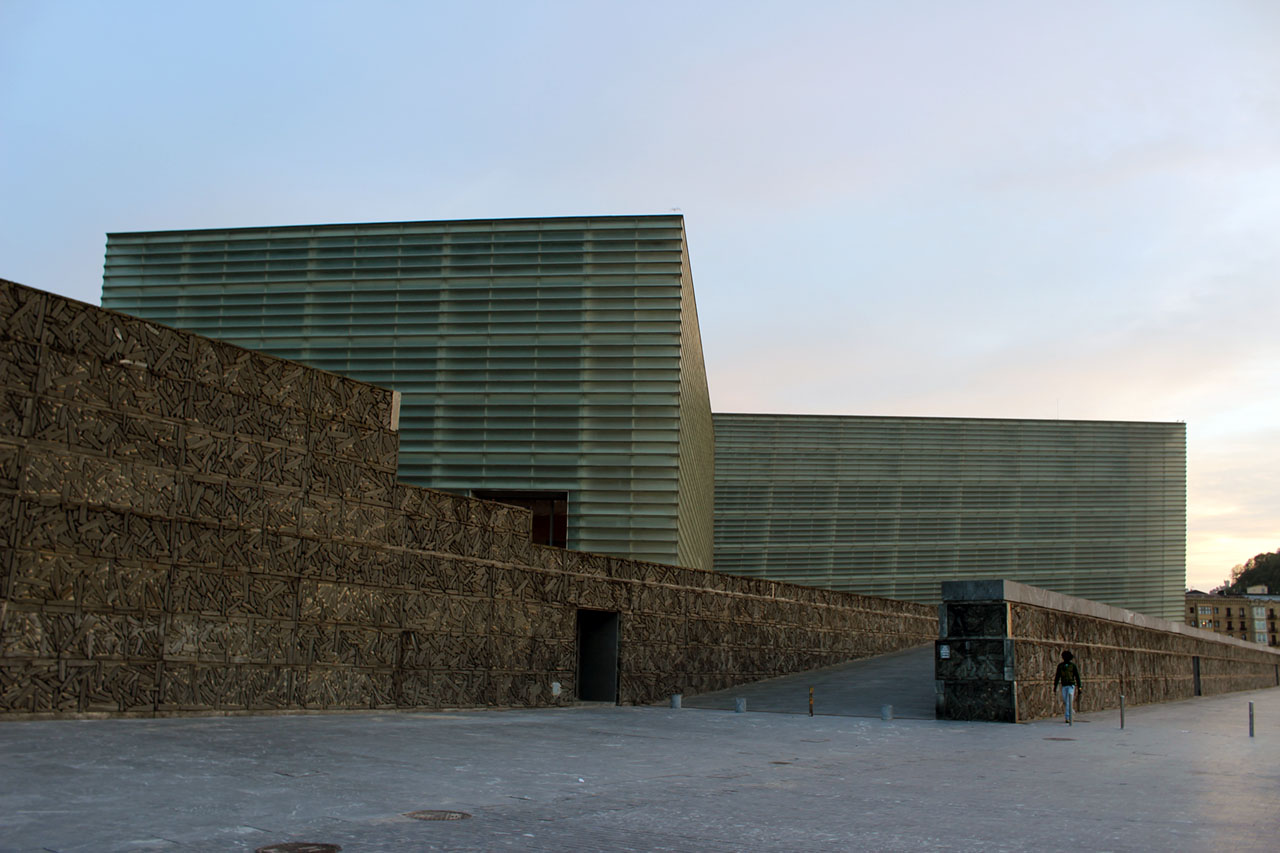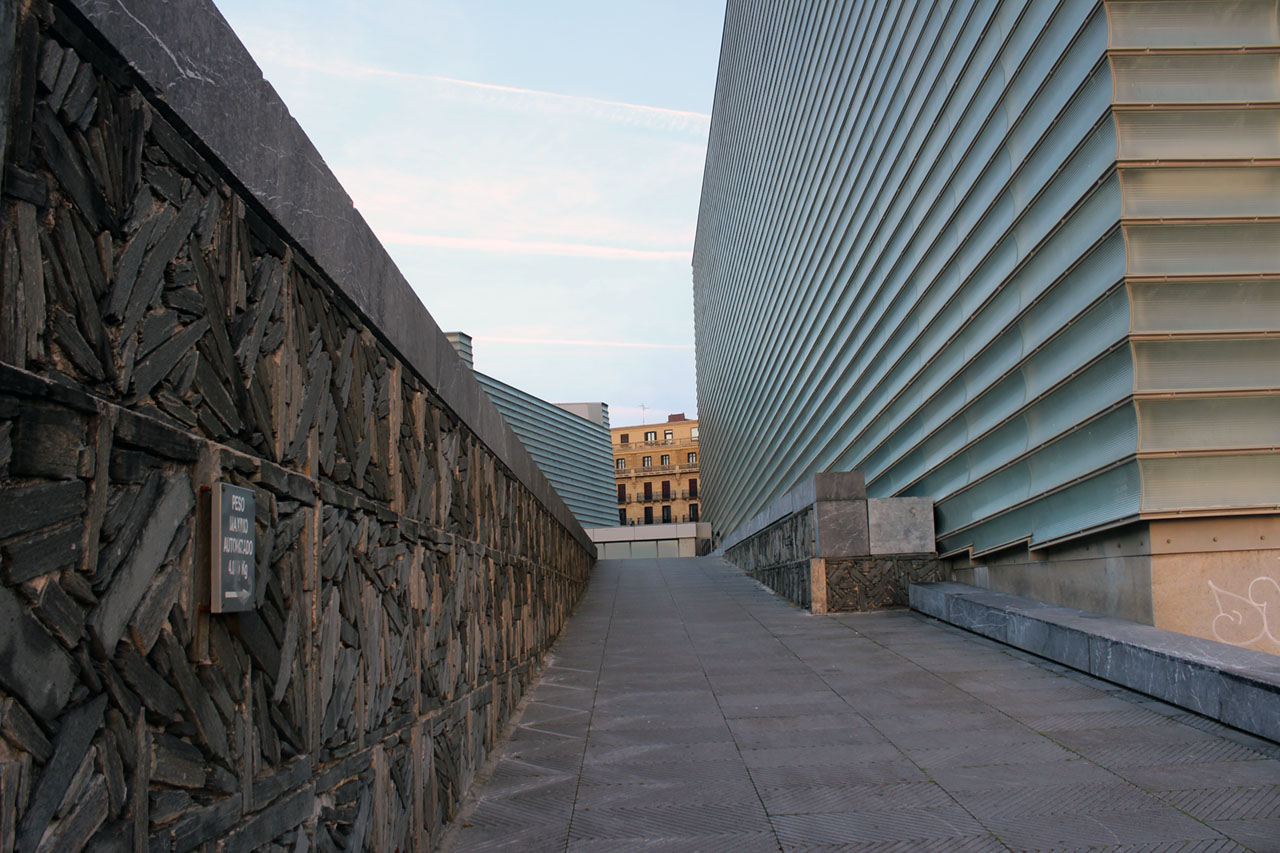 However, as so commonly happens, time has dulled the initial shock, and the local community has finally come to accept and even respect the Kursaal. While considered a harmonious design by some and an incongruous eyesore to others, the Kursaal has managed to bring even more prestige to this famed city since its inauguration. The convention center consists of several multi-use spaces, including the 1,800-seat concert hall, which sees many annual international events and is the home of the biggest film festival in Spain, the San Sebastian International Film Festival.
Earning the design even more prestige, the Kursaal was awarded with the Contemporary Architecture Prize Mies van der Rohe in 2001, due to "the exceptional character" of the project and its "conceptual, aesthetic, technical, and constructive innovation."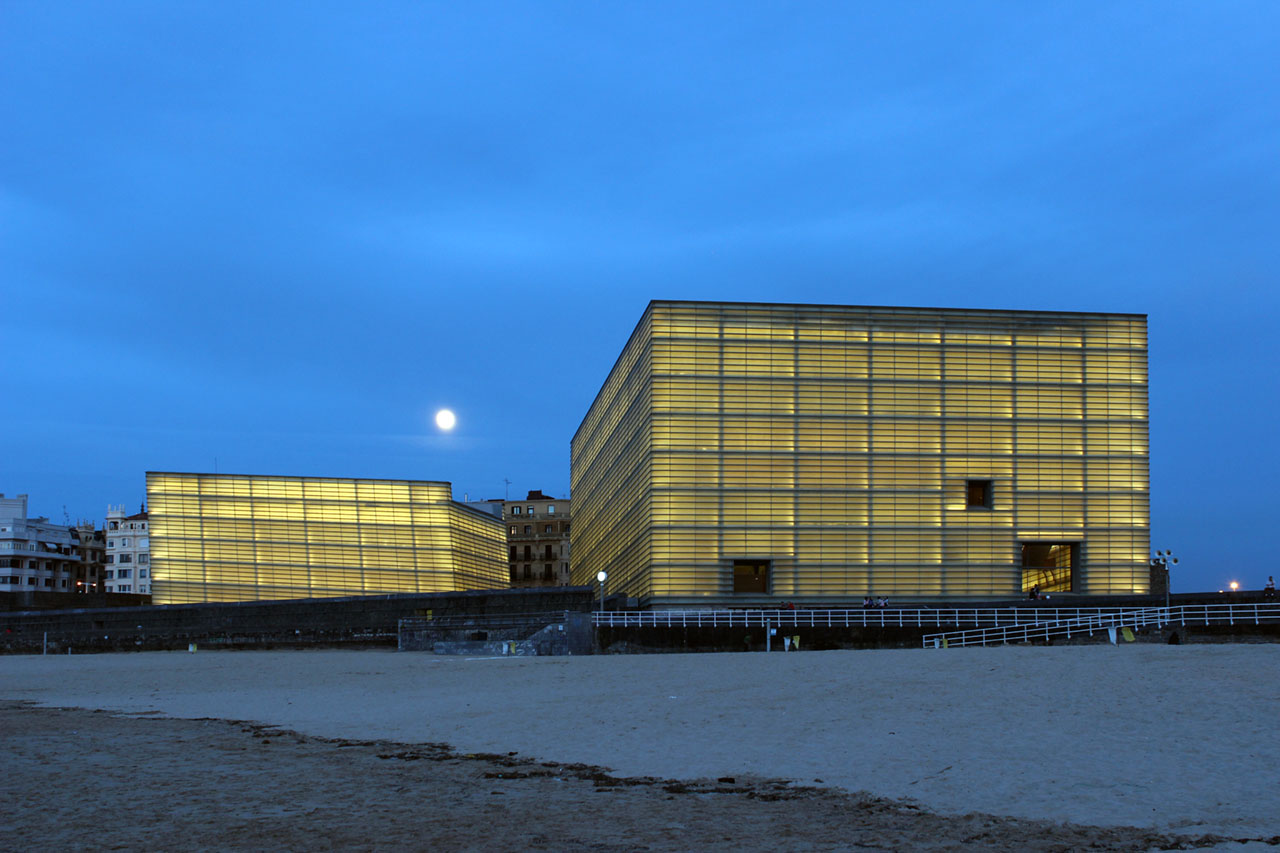 Nicole graduated from Georgia State University with a Post Graduate degree in Spanish to English Translation and a B.A. in Spanish and International Business. Presently living in Madrid, Nicole works as a freelance writer and translator and enjoys traveling around the Iberian peninsula taking photos of Spain's rich blend of historic and modern architecture. Her articles and photos have been published in various trade publications and websites.
Website: www.passtheham.com/
Latest from Nicole Jewell