Performance and Payment Bonds
Welcome to the On Site channel's Construction Administration Column. Unsure of how to handle bond submittals? Here David A. Todd, P.E., CPESC, gives his opinion.
Columnist David A. Todd, P.E., CPESC, has 37 years of experience in the architecture, engineering, and construction (AEC) industry and has performed much construction administration during that time. He will answer questions from our readers or from his own practice and will provide answers based on his understanding of the construction process and administration of the construction contract. The focus will be on the customary duties of the owner, contractor, and design professional as typically described in the contract documents.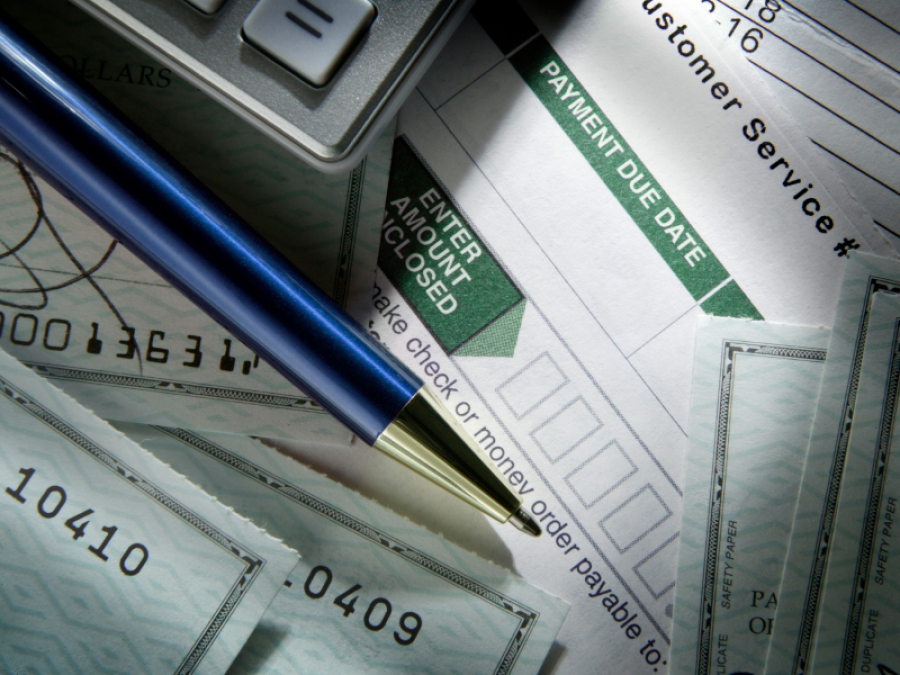 Question [submitted by an engineer]:
I was assigned to check the bonds submitted by the contractor, and it turned out to be only one bond, called "Performance and Payment Bond." Is this acceptable?
Answer:
Many engineers and architects shy away from dealing with bonds, thinking that bonds are a problem for lawyers, not design professionals. Perhaps to some extent they are, but we are still called upon to review and approve them before construction actually begins. We don't need to be afraid of bonds. Our job is to determine if the bonds submitted are in general compliance with the Contract Documents. Anyone who wants to pass that on to an attorney will get no argument from me, but I think checking bonds for compliance is something we in construction administration can do.
In your question you say "bonds," implying that more than one bond should be involved; however, you say only one was submitted. What do the Contract Documents say? Normally the General Conditions will lay out requirements for bonds, and the Agreement and the Supplementary Conditions will indicate what specific bonds are needed and the amount and duration of each. You also don't say if this is a public or private project. The bond requirements for public and private projects can differ.
I'm going to assume that the Contract Documents require the Contractor to provide a Performance Bond and a Payment Bond, each for the full contract amount. This was the customary practice when I began construction administration back in the mid-1970s. When I came to Arkansas in 1991 and had my first project go to construction, I used the Engineers Joint Contract Documents Committee (EJCDC) General Conditions and, as I always did, I called for these two bonds. The Contractor's surety company submitted a single bond, titled "Performance and Payment Bond." I rejected it as not complying with the Contract Documents and promptly got into a… well, let's call it a "discussion" with the bonding company.
"That's not the way it's done in this state," was the line they gave me. "That's the way I've done it for 15 years," was what I told them. "And that's what the Contractor bid to." The Contract Documents were clear. They needed to provide two bonds, each for the contract amount. I won the argument. The first bond submitted was withdrawn, and two acceptable bonds were submitted. For the last 20 years I've had almost no problems concerning this provision. Somehow a local practice of ignoring the contract documents had arisen, and even on public projects the contract documents were being discounted in this way. I'm glad I had a small part in reversing that.
But why must both bonds be for the full amount of the contract? Isn't that overkill, and doesn't it drive up the cost of providing those bonds?
Yes, I suppose it will drive up the price a little. No, it isn't overkill. The difficulty we have is we really don't know what type of problems might creep in that will require protection for the Owner through the bonds. Take this worst-case scenario. A project is finished, inspected, and declared approved, and final payment is made to the Contractor. Then a week later a lien is filed against the project because a subcontractor wasn't paid. A few days later a material supplier does the same. You soon find out that the contractor didn't pay anyone, including his employees, and is believed to have fled the country and taken up residence in a non-extradition county. (OK, that's unlikely to happen, but follow this scenario through.) The Payment Bond is called in to protect the Owner against the loss. Then, six months later, the Owner discovers much of the workmanship was shoddy. Half of the project needs to be redone. This is a performance issue, but 3/4 of the bond amount is already gone from the payment issue. Is the Owner still protected? I suppose that comes down to the exact wording on the bond, and a lawyer would have to figure that out.
The Owner would be covered in this extreme problem if protected by two separate bonds, one for performance and one for payment. So, what should you look for in reviewing the bond(s) in hand?
What bond(s) do the Contract Documents require? If they require a separate performance and payment bond, reject the single bond. Show the Contractor the requirements of the project and tell him to provide the bonds required.

 

Make sure each bond has an attached power of attorney.

 

Check the language of the bond against a standard, such as the EJCDC Document 00610 (Performance Bond) and Document 00615 (Payment Bond) or the AIA equivalent. Even if these were not included in the Bidding Documents as examples of what type of bond is required, use them as the standard to judge other bonds against.

 
Bonds aren't rocket science. Don't let them scare you. Always fall back on the requirements of the Contract Documents and judge the submission against that. Call on a senior person in the firm for advice. If it's a really thorny issue, call in the lawyer.
Readers are invited and encouraged to submit their construction administration questions for this column at editorial@buildipedia.com.
Disclaimer: this column is not intended to provide legal advice.

A senior engineer and corporate trainer of engineering for CEI Engineering Associates, Inc. David has 36 years of experience as a consulting civil engineer. His experience includes water, wastewater, stormwater, roads, and solid waste infrastructure. For much of the last 20 years he has been involved with stormwater issues. Specifications and construction administration have been a specialty of his within civil consulting engineering . He has BS and MS degrees in Civil Engineering, is a registered engineer in four states, and a Certified Professional in Erosion and Sediment Control.
Latest from David A. Todd