Understanding the Building Codes
Due diligence. In different segments of the AEC industry, these words mean different things, but they boil down to this: Do your homework before you plan, design, or build. In the matter of building codes, due diligence can mean the difference between a successful inspection or a rejection, between obtaining occupancy on schedule and experiencing a delay.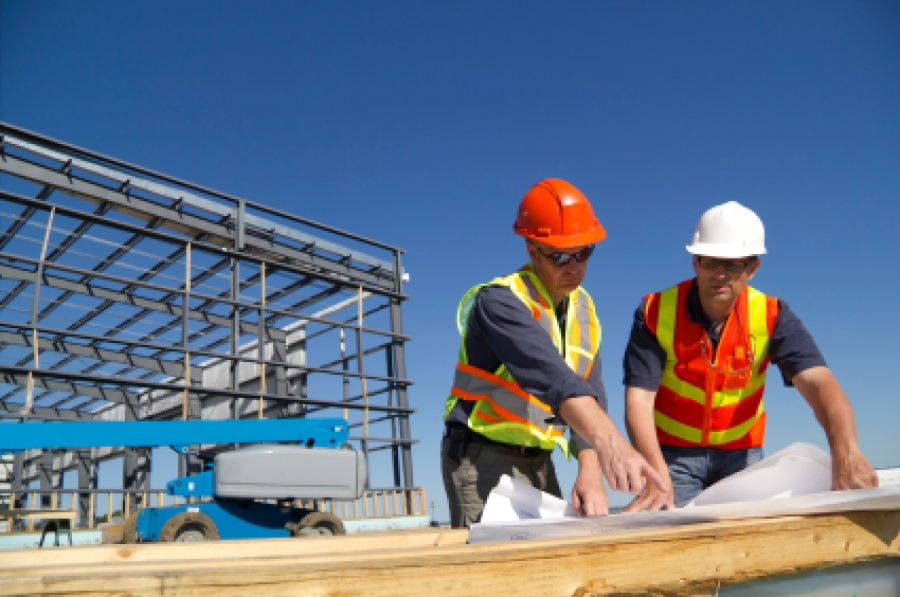 Building codes establish standards for the construction of buildings and some related outdoor features. Foundations, framing, building "skin," roofing, plumbing, electrical systems, and heating, ventilating, and air conditioning (HVAC) are each covered by a building code. In the U.S., these codes are written by consensus groups, then enacted at the state and local levels, either verbatim or with modification.
Building codes undergo regular updating. The U.S. once had several building codes but these eventually were subsumed by the International Building Code (IBC), which was developed and published by the International Code Council (ICC). Despite its name, the International Building Code (IBC) is used primarily in the U.S. The BOCA code (Building Officials & Code Administrators International), the ICBO code (International Conference of Building Officials), and the Southern Building Code (SBCCI – Southern Building Code Congress International) have all been consolidated into the International Building Code.
What exactly does "due diligence" mean when it comes to building codes? Robert Coffelt, senior building inspector for the city of Centerton, Arkansas, says practicing due diligence is difficult because of changes in the code. "Between structural, plumbing, HVAC, electrical, and fire, some code is changing every year. Contractors aren't getting the word and keep doing things the old way. We always inspect per the latest code beginning on the effective date." The contractors Coffelt works with aren't trying to cut corners, "they just don't know about code revisions." In Arkansas, contractor licensing (except for the journeyman electrician) doesn't require continuing education on building codes.
"Contractors never have a copy of the code at the job site," Coffelt says. "The books are not really that expensive. Even Barnes & Noble has them. Plus, in the Internet/Google era, there's no excuse for a contractor not to have them." Having and referencing a code book would eliminate many problems, Coffelt indicates.
Code changes are difficult to keep up with, but not impossible. Typically the changes are driven by either technology or new knowledge and experience that suggest a better way to do things. "Sometimes a code will incorporate something new," Coffelt says, "only to learn it doesn't work. So three years later it gets changed back to the way it was." Experience with natural disasters, especially earthquakes, tornados, and hurricanes, also fuels building code changes.
Another aspect of due diligence is awareness of how different cities use or enforce the code. "The most frequent comment I get is, 'Why are you making me do that? That's not how they do it in this other city.' All I can say is we go by the book," Coffelt says. "I can't answer for other cities. They may have changed the code by an ordinance."
Due diligence takes on slightly different forms for commercial construction as opposed to residential. "For residential construction," Coffelt says, "the main problem I have is with contractors not knowing the code. For commercial construction, the bigger problem is architects and engineers who either don't know or don't follow the code. This is where some skimping goes on."
According to Coffelt, it all comes down to communication. "We have lots of references available for contractors, if they'd just contact us or come to the office. Sometimes we send out letters announcing code changes." I have my own experience of communication failure related to a building code, when I was building committee chairman at my church, managing a multi-million dollar expansion. We saw a waist-high wall overlooking a staircase. I couldn't see any reason for that wall not to go to the ceiling, and rather than call the architect I instructed the contractor to make it full height. Only later did we learn the full-height wall created a dead-end corridor that violated the building code. A simple phone call on my part would have eliminated much trouble.
Building codes are intended to protect the public, not burden design professionals and builders, and certainly not just to add to the cost of construction. Keeping up with the codes, talking with local building officials, and making sure all parties are communicating will result in a building that protects its occupants from a number of possible hazards.

A senior engineer and corporate trainer of engineering for CEI Engineering Associates, Inc. David has 36 years of experience as a consulting civil engineer. His experience includes water, wastewater, stormwater, roads, and solid waste infrastructure. For much of the last 20 years he has been involved with stormwater issues. Specifications and construction administration have been a specialty of his within civil consulting engineering . He has BS and MS degrees in Civil Engineering, is a registered engineer in four states, and a Certified Professional in Erosion and Sediment Control.
Latest from David A. Todd