Haiti Housing by Sorg Architects
Staff housing for the U.S. Embassy in Port-au-Prince, inspired by the colorful forms found in local art, is designed to be sustainable and also resistant to seismic forces.
Sorg Architects, an international architectural firm, has created sustainable staff housing for U.S. Embassy staff members stationed in Port-au-Prince, Haiti. Construction on the housing units will begin in March 2012 and is scheduled to be completed in January 2014.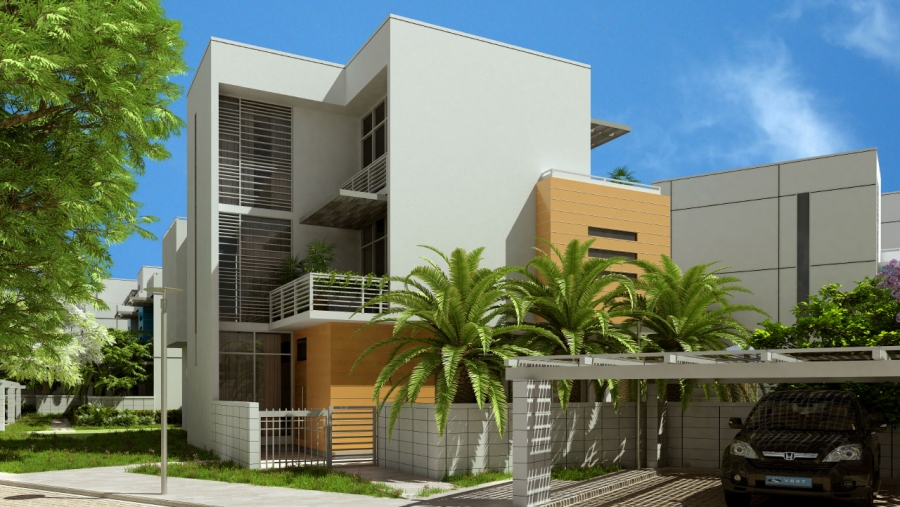 The complex will include 107 townhomes and a recreation facility with basketball and tennis courts and an outdoor pool. The site will also feature a number of support facilities and a new residence for the Deputy Chief of Mission in addition to the standard townhomes. Tenants will be able to choose from three-, four-, or five-bedroom units.
Sorg Architects, established in 1986, is one of the largest woman-owned architecture firms in the United States. The firm, based in Washington, D.C., has completed more than 250 projects in more than 30 countries throughout North America, Europe, the Middle East, South America, Asia, and Africa.
Climate and Cultural Considerations
Sorg Architects is committed to creating modern architecture in existing urban settings. Careful consideration was given to the local Haitian culture and to meeting the client's needs despite possible site limitations.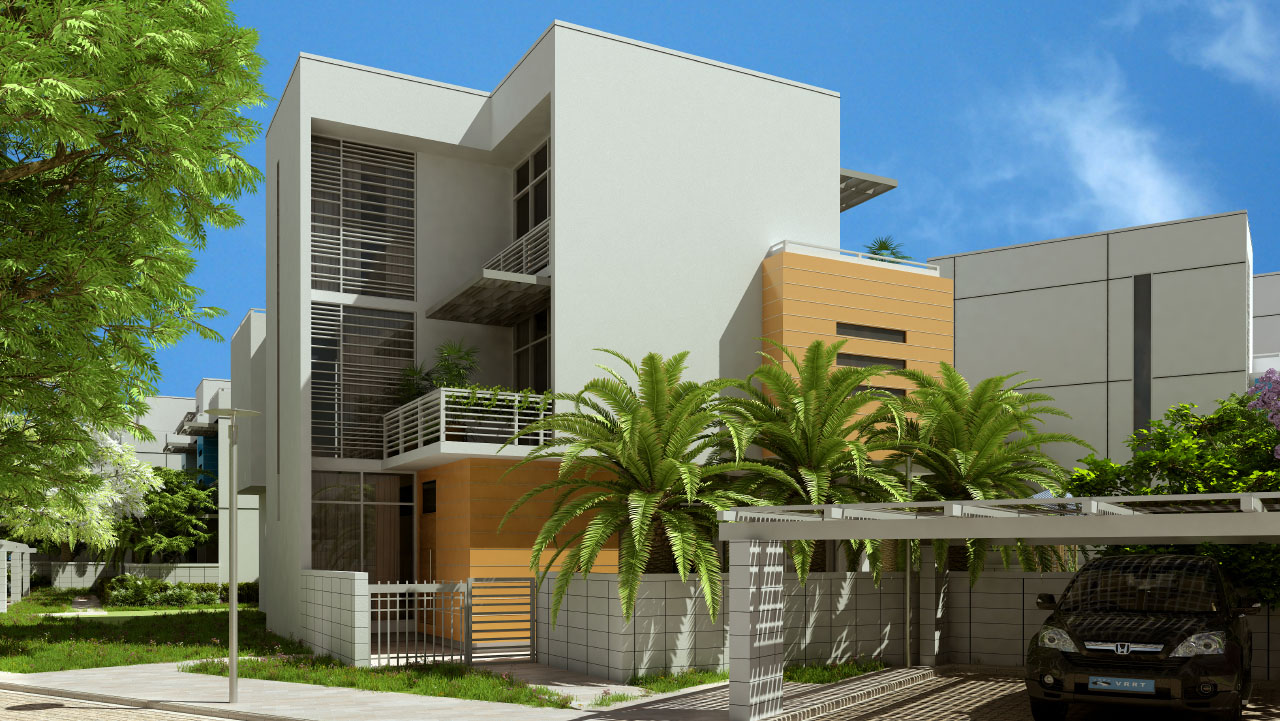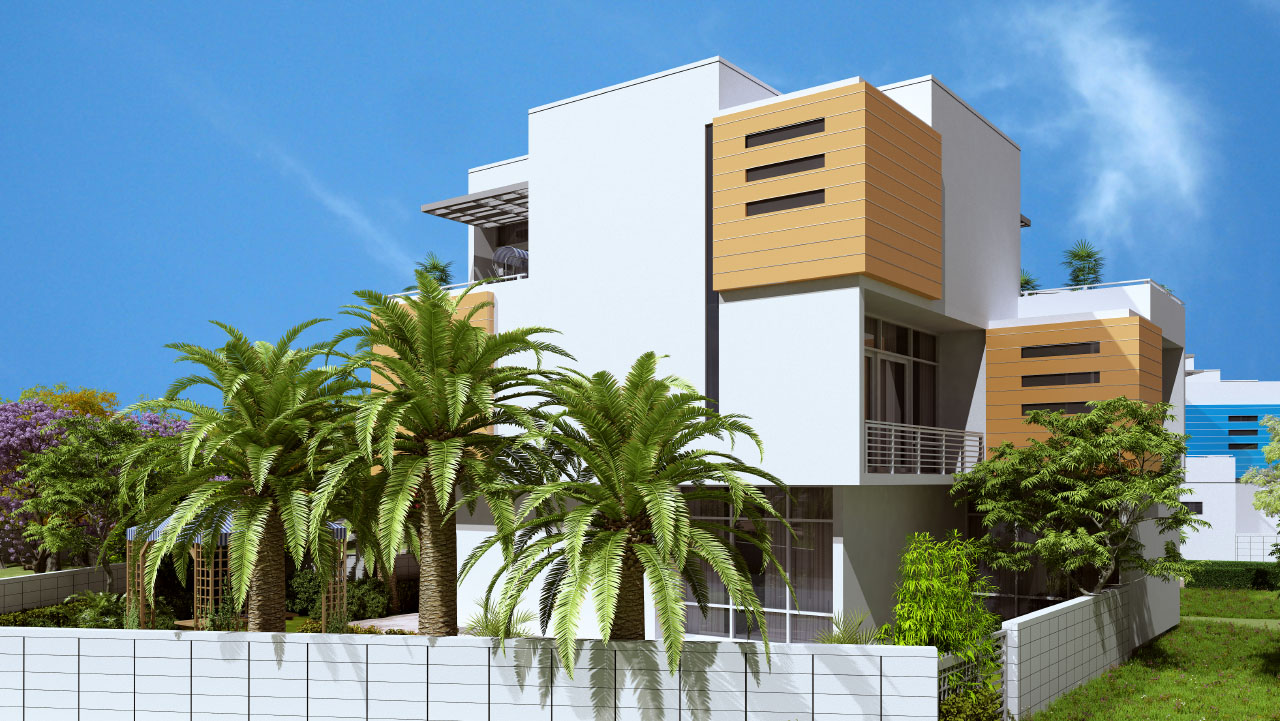 The buildings were modeled after the "bidonvilles" that are often found in Haiti. A bidonville is a cluster of homes (usually shanties) that are built along a hillside. Also reflective of Haitian culture, all housing units feature bright, bold forms delineated by colored metals. The housing units feature accents of horizontal aluminum panel cladding and cement plaster finish to help the buildings withstand the Port-au-Prince climate. A sunshade system of trellises and overhangs will be used to shade the aluminum-framed doors, windows and glazing systems.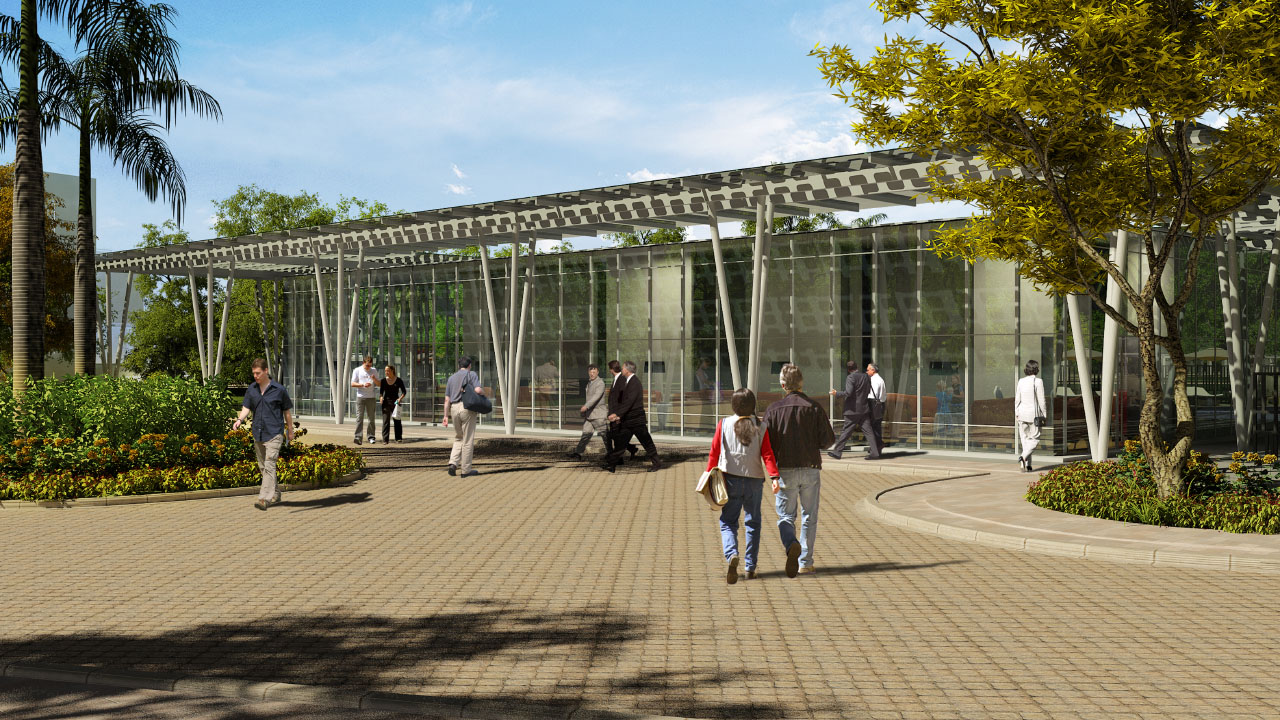 Port-au-Prince is located in a seismic design category D area, which means the area is expected to experience destructive ground movement resulting from earthquakes but is not located on a major fault. Therefore, special consideration was given to creating a lateral force-resisting system (consisting of reinforced masonry shear walls) that would help the housing units withstand earthquakes. The layout of this lateral force-resisting system conforms to the Bureau of Overseas Building Operations' adopted code.
Sustainable Design
Sorg used the U.S. Green Building Council's LEED for Homes checklist as a guideline for the sustainable design of the housing. Both active and passive design features were utilized to create a design that would be suitable for the location's limited local infrastructure and the need for on-site generation of power.
Sustainable features include the following:
Vegetation preservation. Existing vegetation will be preserved whenever possible.

Natural heat reduction. The buildings will be positioned to maximize the use of existing trees for natural shading and heat reduction. New trees will also be planted for this purpose.

Solar collectors. Solar collectors will be utilized to supplement water heating.

Fabricated precast concrete. Fabricated precast concrete from local sources will be utilized for parking areas, walkways, unit pavers for roads and driveways.

Solar power. Photovoltaic (solar) panels will generate power for the townhomes, which will be backed up by on-site generators.

Native plants. Only native plants or plants that have adapted to Port-au-Prince's climate will be used to landscape the site.

Automatic site irrigation. The site will feature an automatic site irrigation system located in an underground reservoir. The system will naturally treat wastewater using sand filtration.

Whole-house ventilation. Operable windows and whole-house ventilation fans will increase natural ventilation and reduce the need for air conditioning.

Recycling program. A recycling program, which will feature a central collection location, will be created by the owners.

Split HVAC systems. Split HVAC systems, which will enable independent room control, will eliminate the need for ductwork.

Vertical solar shades. Vertical solar shades will be used to protect the exterior glazing of the buildings from harsh sunlight. Horizontal shades will also be utilized in some areas.
The cubelike articulation of the building's facades, along with the use of color, helps the sizeable housing complex fit in with its community and the surrounding landscape. The incorporation of sustainable design elements and seismic engineering provides for the long-term health and safety of the buildings' occupants.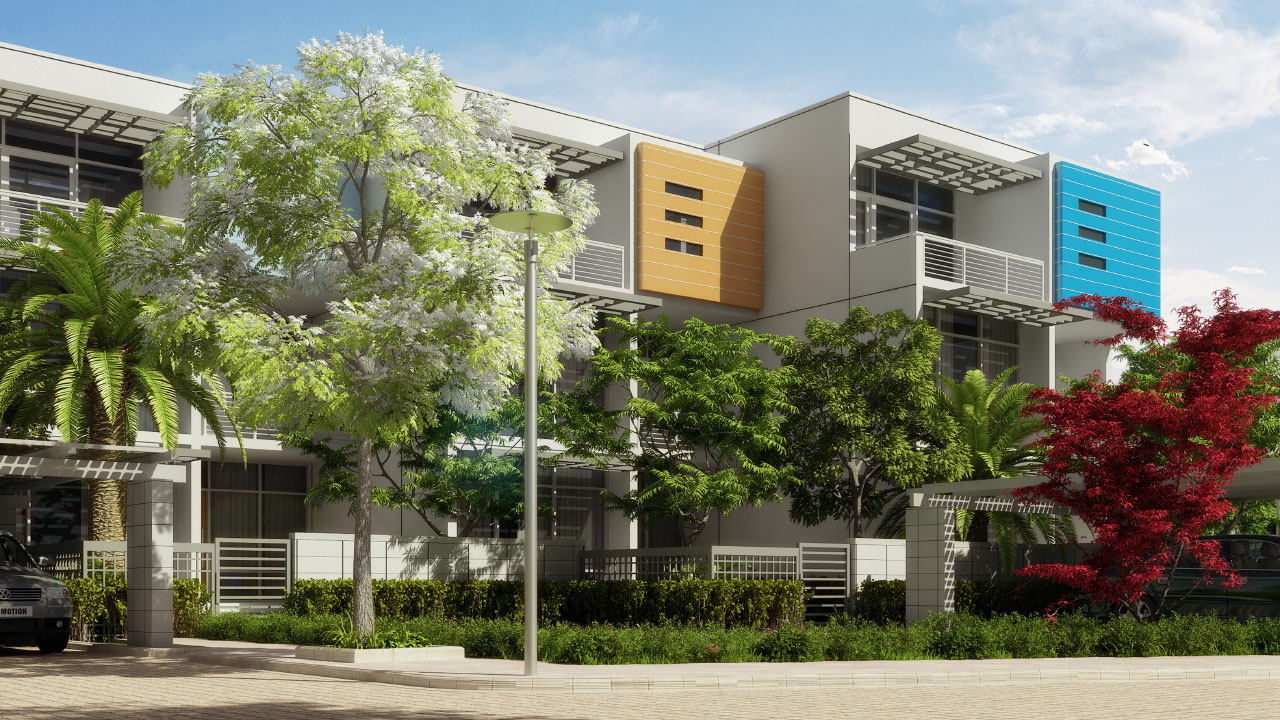 J. Mariah Brown is a technical research writer and the owner of Writings by Design, a comprehensive business writing service company that specializes in business development, promotion, and client outreach. She has worked in a variety of technical and non-technical industries including, but not limited to, Government, Non-Profit, Engineering, Translation and Interpretation, Christian and Women's Publications, and Fashion and Beauty. She is a graduate of the prestigious E.W. Scripps School of Journalism at Ohio University and is currently pursuing a master's degree from Gonzaga University in Communication and Organizational Leadership.
Latest from J. Mariah Brown