Love the One You're With: Improve your Existing Home
Steep declines in housing prices and stiffer lending requirements have slowed home sales to their lowest levels in decades. As a result, a lot of us have changed our long term plans. Rather than climb the housing ladder any further, we would rather improve our existing home -- the architectural equivalent of "love the one you're with."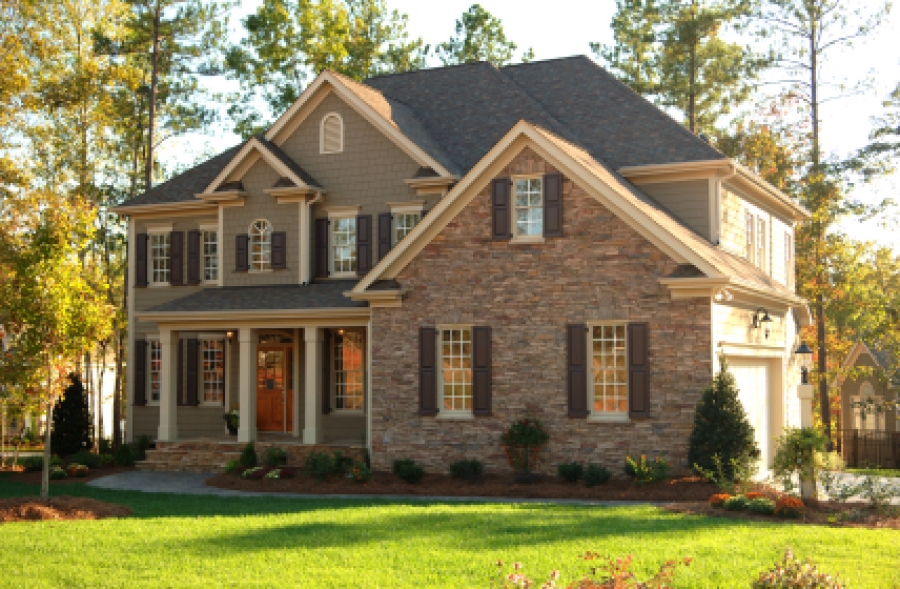 This means you can throw off, to some extent, the design-shackles of resale. Instead of worrying about what future buyers may want, focus on you. After all, a home that provides the space and amenities supporting your lifestyle, including occupation, hobbies, and a deeply satisfying social life is a home worth keeping. For example, if your household consists of you and your spouse -- kids no longer living at home -- consider turning your existing three-bedroom into a pleasant, single bedroom. By using the "extra" space to create a more comfortable master suite, a home-office/guest room, and a large, kitchen/living room with plenty of space for entertaining, the house starts to resemble housing heaven. Despite what a realtor might say, do it.
Remember, the realtor doesn't have a crystal ball. Nobody does. For example, conventional wisdom says dinning rooms are out because nobody uses them, but you may find yourself with family and friends over for dinner more often than not. You may think you're odd, but you shouldn't. Your activity is actually just a reflection of the times. Dining rooms are coming back as many of us now spend more time eating "out" at home. Do you like to dance? Make room for it. Paraphrasing John Lennon, "life is what happens while you wait for your home's value to recover." Since you may be waiting a while, whatever your passion, oil painting, sewing, reading, or building furniture, make sure you have a place to do it. Your life, not resale, is what should motivate your remodel.
With that said, there are a few things worth noting, just in case you do decide to sell in a few years. The improvements with the highest return on investment (and in remodeling terms this means with the smallest loss), are all in the category of small upgrades. According to the Remodeler Magazine yearly surveys, even in the best of times, the best remodeling efforts offer an 80-percent return on investment. But a cosmetic kitchen upgrade (78% ROI) or master bath improvement (71% ROI) can still make your home more desirable, and hence support a sale higher price, even if the project does not actually increase your homes value. It also makes your home more enjoyable to live in -- a key investment consideration if you plan to live in it for a few more years.
Given the poor financial performance of many home improvements, make these loss leader improvements, like kitchen and bath remodels, now, when you can derive some emotional income from the upgrades. This is also the time to focus on the interior because, when remodeling for sale, it's not the interior that makes a first impression. Buyers are more influenced by curb appeal than interior upgrades, so focus on the inside now, and the outside later.

Homebuilder, developer and author Fernando Pagés Ruiz builds in the Midwest and Mountain States and consults internationally on how to build high-quality, affordable and energy-efficient homes. As a builder, his projects have numerous awards including the 2008 "Green Building Single Family House of the Year" and the 2007 "Workforce Housing Award" from the National Association of Home Builders. In 2006, the Department of Housing and Urban Development's PATH project chose him to build America's first PATH Concept Home, a home that is affordable to purchase and to maintain while meeting the criteria of LEED for Homes, ENERGY STAR, MASCO Environments for Living, and the NAHB's Green Building standards. A frequent contributor to Fine Homebuilding and EcoHome magazines, Pagés is also the author of two books published by the Taunton Press: Building an Affordable House: A high-value, low-cost approach to building (2005) and Affordable Remodel: How to get custom results on any budget (2007).
Contact Fernando on facebook or by way of his website buildingaffordable.com.
Latest from Fernando Pages Ruiz