Understanding Home Automation: Inevitable or Optional?
Managing your home security from your phone has become user-friendly and convenient. Home automation is now available as an app on your smartphone or tablet.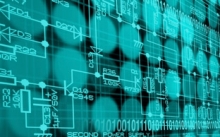 Although smartphone applications for home automation have only recently made it into the mainstream, it's worth noting that home monitoring and automation services have, for years, connected to 2G or 3G cellular networks to enable operator control. That system was a bit convoluted, however, and the complex procedure needed to turn off the alarm system, turn down the thermostat, or turn the lights on from a distance discouraged many potential customers.
With a new generation of home automation technologies now hitting smartphones and tablets, however, the future of home automation services has never been so bright.
Touch and Go: How Home Automation Has Become Consumer-Friendly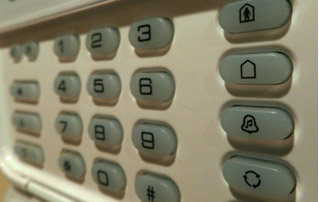 In the early days of home alarm systems and automation services, companies like ADT allowed their equipment to connect to 2G cellular networks. It was then possible for homeowners to "dial in" to the system, as well as for the system to dispatch alerts if a home invasion was detected or if another kind of problem was encountered. During its time, this was actually quite innovative.
Today, homeowners are a bit more sophisticated on average, and their smartphones have given them a taste of the good life. That's where mobile apps and true home automation come in.
Today, companies like AT&T, Verizon, Lowe's Home Improvement, and even the aformentioned ADT are offering smartphone apps that interface with home automation technologies via faster home broadband connections and 3G or 4G mobile data networks.
The result is an application that puts a more intuitive, graphical user interface on top of the old-fashioned 2G approach. Remotely, customers can change the temperature at home simply by typing it in via tablet or smartphone. The thermostat, which is connected to the Internet via home or mobile networks, will then automatically adjust to that exact level. The same is true of new lamps that can be turned on or off remotely.
Security systems, which have long been the most prominent form of automated home security, have gotten an upgrade in recent years as well. These systems can now send push notifications to Android and iOS smartphones, and they can report live monitoring data to phones on an ongoing basis. When security cameras are involved with home monitoring, those feeds can be viewed on smartphones and tablets by visiting either a security website or downloading an app that connects to each feed.
Inevitable: The Transition to Modern Home Automation Is Coming Soon
Existing home monitoring and automation services usually use 2G networks, which hasn't been a problem in the past but will certainly be one in the future. Those networks are scheduled to be shut down by 2020, with AT&T making it known that its own 2G/EDGE network will bite the dust by 2017 at the latest. Verizon, home of the second-largest 2G network in the country, aims to do the same by 2020. That will render existing systems obsolete.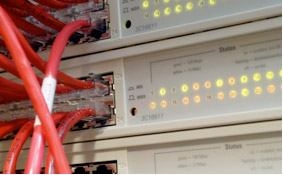 As consumers look to upgrade their dated home monitoring and automation systems, they'll increasingly transition to "smarter" home automation options that work with their existing home broadband provider or mobile services company. Because these automation systems integrate into existing smartphones or apps or into existing cable boxes and broadband modem hardware, they take mere moments to install and will stand the test of time. Modern systems can use home broadband to dull the effects of a cellular network shutdown, making them more of a long-term product than last-generation 2G services.
Predictions of Growth: An Exploding Marketplace of Devices and Ideas
Last year, slightly more than one million American homeowners opted to either upgrade their existing home monitoring service to an app-based home automation alternative or embraced home automation for the first time ever. That seems like a pretty big number, but it's just the beginning of the story.
Home automation is expected to grow by 300% between now and 2014, and it's expected to double in adoption year-over-year every year until 2020. By the end of the decade, the market for home automation is predicted to be the next frontier of major competition between wireless companies, broadband providers, and app creators.
The reasons are pretty obvious: The majority of American consumers already own a smartphone, and virtually every home in the country has access to some form of mobile broadband and wired high-speed connection. Implementing home automation services is easy under these conditions.
Furthermore, every major cable operator from Verizon to Comcast and Time Warner to Charter Communications has created its own series of home automation tools and smartphone applications for remote management of temperature, lighting, security alarms, cameras, and more. Even AT&T is getting into the game with its new "Digital Life" automation controls, which are available to AT&T Mobility subscribers as well as those with U-Verse service.
The Automation Bundle: Encouraging Wider Adoption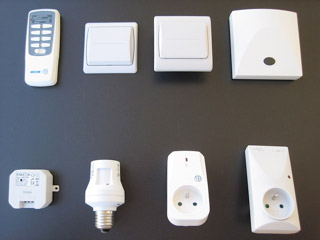 Finally, it's worth noting how much sway these content providers have when it comes to home automation simply in terms of bundling. They've already been successful at bundling together Internet services, cable programming, and digital home phone service, even to those customers who don't necessarily need all three. By adding a fourth element to this bundle, they can easily launch a price war and make it almost too easy to get started with home monitoring tools and automation apps.
There is some incentive, of course. Service providers can enjoy ongoing subscription fees that help boost their bottom line, all while selling or renting the key components needed for high-tech control of the thermostat, ambient lighting, or security system used in the home. This subscription-based model is another way for operators to leverage high-speed internet as a "must-have" service nationwide.
Growing Demand, Growing Opportunities, and Growing Adoption
Home automation is breaking records in homeowner adoption, generally due to the booming smartphone market, increasingly speedy home broadband services, and 4G LTE connections that allow for rich media and remote controls over the airwaves. As all of these technologies continue to advance, the domination of home automation services will only continue to pick up steam in both corporate board rooms and average living rooms.

Brian Jones has written for a number of different sites featuring home automation services and even wireless alarm systems. When he isn't writing about ways homeowners can stay safe, he's keeping up-to-date with the latest home tech trends that make our lives easier.
Website: www.wirelessalarmsystems.com/