On the Floor at the International Builders' Show in Orlando
The NAHB International Builders' Show is the place to go to check out the latest building products. Jeff Wilson attended the 2012 show in Orlando and here shares his favorite finds.
There's nothing like escaping the Midwest and going to Florida in the middle of winter. That's what I got to do recently in Orlando at the National Association of Homebuilders' International Builders' Show 2012. While I attended as a host and presenter for LP Building Products, I also got a chance to check out the booths and exhibits.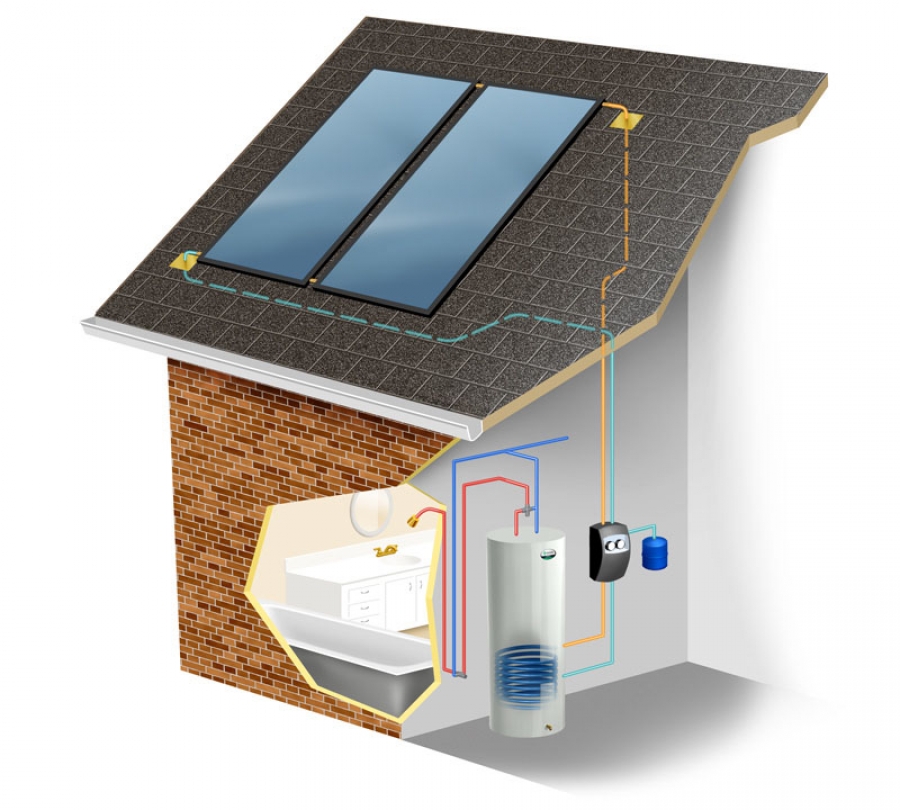 If you've never been to the International Builders' Show, let me tell you that it's quite an affair, with hundreds of booths from companies as big as LP Building Products down to small Chinese exporters. You'll find everything from engineered wood to roofing to insulation to wine cellars. If you're even vaguely interested in the latest building materials and techniques, this is the place to be.
While the International Builders' Show is aimed at builders and retailers, I found plenty to satisfy my DIY tendencies. Some of it was new; some of it was "new to me." Here's a quick list of the stuff that pulled me out of the aisles and into the booths.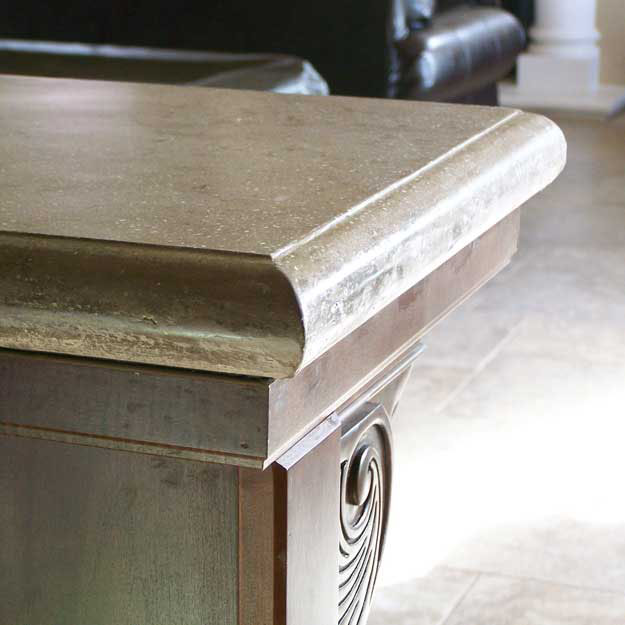 Stegmeier, LLC is a company known for their contractor-grade decorative concrete formwork supplies – principally used in things like pool deck edges. What caught my eye was a simple Styrofoam concrete countertop edge form that was flexible, allowing the form to make a perfect radius corner. The foam forms come in sticks, with different decorative relief patterns to give an edge detail as simple or ornate as you desire. Stegmeier also makes pour-in-place backsplash forms, which can help you to get the best results from your concrete countertop project.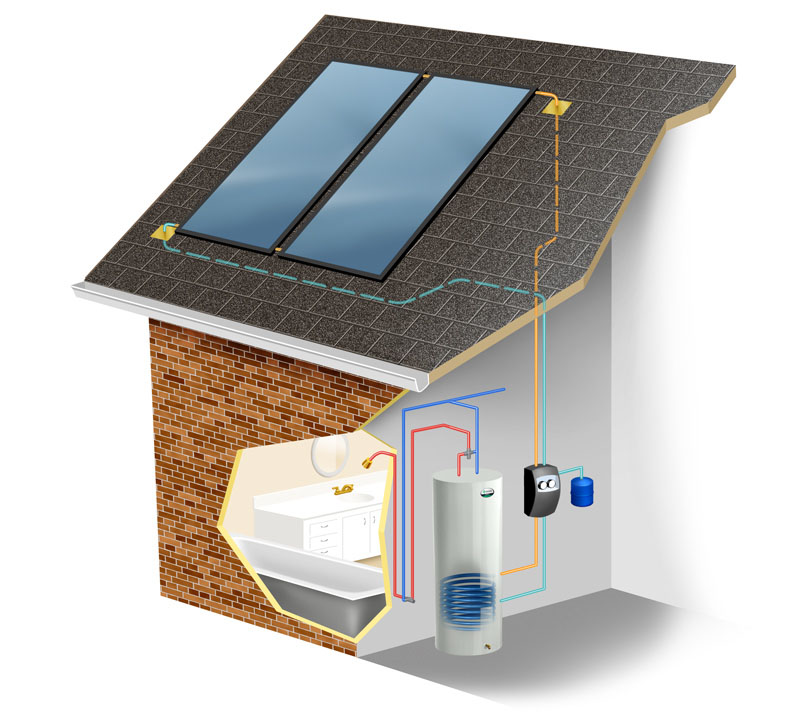 A. O. Smith is known for their high-quality and high-efficiency water heaters. I had a chance to see their Voltex hybrid electric water heater up close. Voltex is a hybrid in the sense that it uses both air-source heat-pump technology and standard electric resistance along with a super-insulated tank to deliver big savings over a standard water heater. Because it uses heat-pump technology, a bonus is that it cools and dehumidifies the area where it's installed, so it's great for basements and garages where humidity might be an issue. A. O. Smith also offers the Cirrex line of solar water heaters – make mine a solar hybrid, please!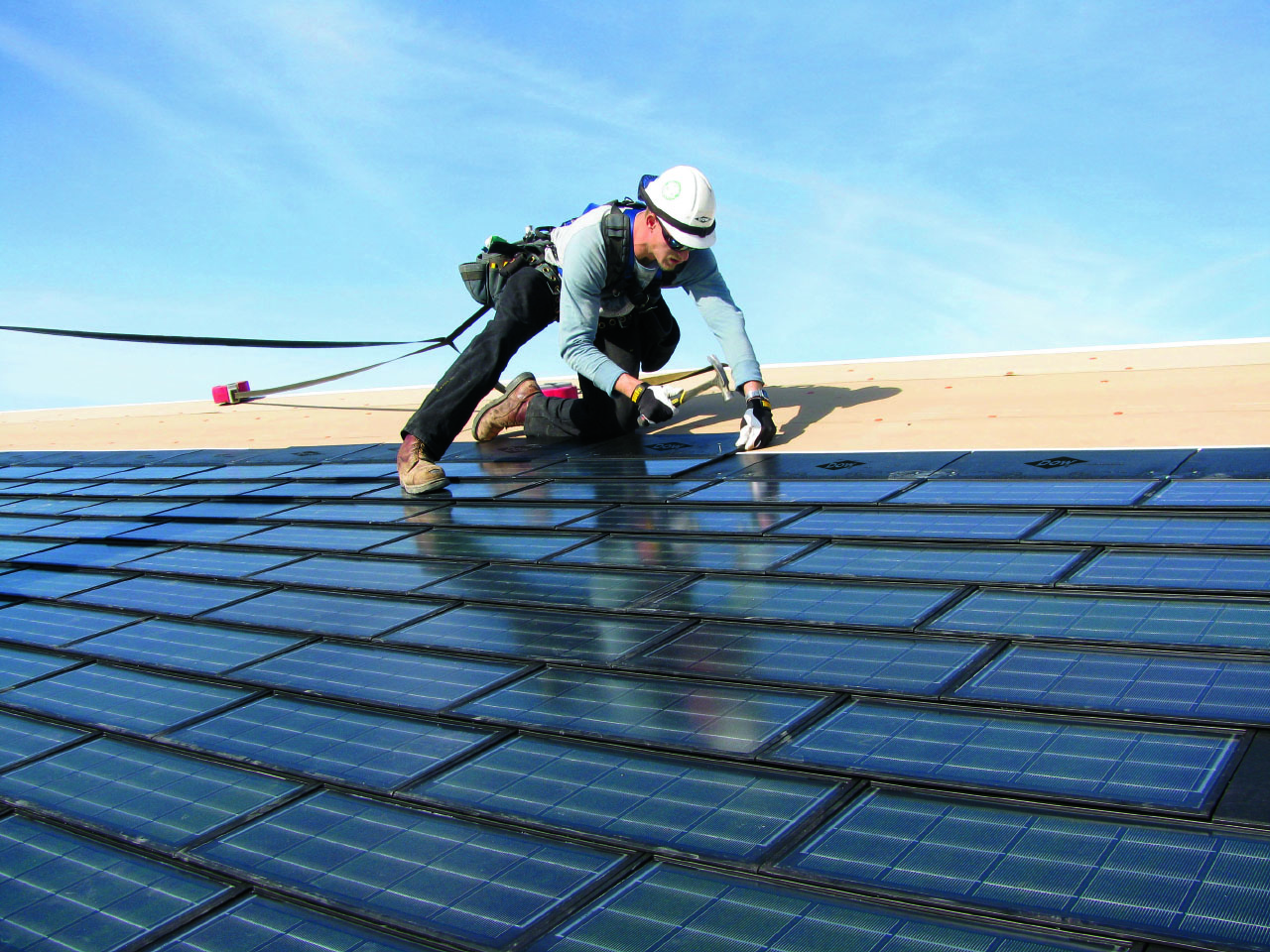 Dow Chemical Company gets my vote as the manufacturer best tackling efficiency and renewables at the same time. Dow offers a load of high-efficiency insulating products as well as their Powerhouse Solar Shingle system. Their insulation products run the gamut from simple foam panels to a structural insulating panel (SIP) to their Froth-Pak low-pressure spray foam to their Great Stuff line, allowing you to really get after air-sealing and insulation for your home.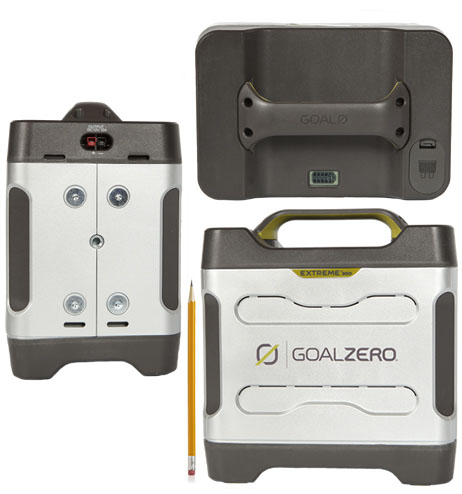 I nearly passed up Goal Zero, since they only had a little corner of the Lowe's booth staked off, but their solar generator systems range in size from backpack- to cabin-size, with a lot in between. It's a "plug and play" system with panels, storage, inverter, and a few cool accessories like small LED lights that all come in a rugged package.
The International Builders' Show 2012 was not all about products, however. In the Show Village, which was in the parking lot, several entire homes were built and were available for tours. One of them caught my eye due to the fact that it was built to be net zero (i.e., producing as much energy as it uses). Greenergy offered a surprising range of sizes and prices, and every home was cheaper to heat, cool, and insure than a standard home. Not to mention the benefits from tax credits and other incentives. The Greenergy representative also told me that they offer retrofit services for older homes to help to bring everybody closer to net zero.
In the communities near the International Builders' Show, homes are built or renovated over the year before the show and then opened to International Builders' Show ticket holders at various times. I was excited to visit the Building America Retrofit Alliance's Cool Energy House project, which implemented principles of deep energy retrofitting for efficiency in the hot, humid south. Air sealing and insulation were still the focus, but the project gave special attention to dehumidification. The Cool Energy House was, of course, not only super-efficient but beautiful to boot.
Although you might not expect a builders' show to be a place of deep emotion, at the LP Building Products booth on Wednesday evening, Operation Finally Home had Iraq War veteran and "Dancing with the Stars" winner J. R. Martinez talk about Operation Finally Home's efforts to build homes for injured American war veterans and their families. I was honored to have the chance to talk with Shaun Meadows, a double amputee and veteran of the war in Afghanistan, who will be the recipient of a mortgage-free home built with the help of Operation Finally Home and its sponsors. (I highly recommend checking out the website to see how you can help this cause.)
Finally, I spoke with a representative of Habitat for Humanity – it's easy to forget that, although things are hard for builders, things are harder for those in poverty. Habitat for Humanity's "Don't Dump It, Donate It!" theme this year emphasized the fact that a donation of building materials to Habitat for Humanity via its ReStore locations would not only benefit the community but also earn a tax deduction for the donor.
Who knew that the NAHB International Builders' Show could be such an enlightening experience?

Latest from Jeff Wilson