The Procrastinating Blogger
Meet Jeff Wilson, construction industry expert and host of more than 200 episodes of home improvement shows. Get the inside scoop from Jeff right here on his Everyday DIY blog – and join in the conversation yourself!
I know you've been diligently following my DIY Video Series on the At Home Channel here at Buildipedia.com... I mean, c'mon, who would miss all of the excitement of home renovation "as seen on At Home?"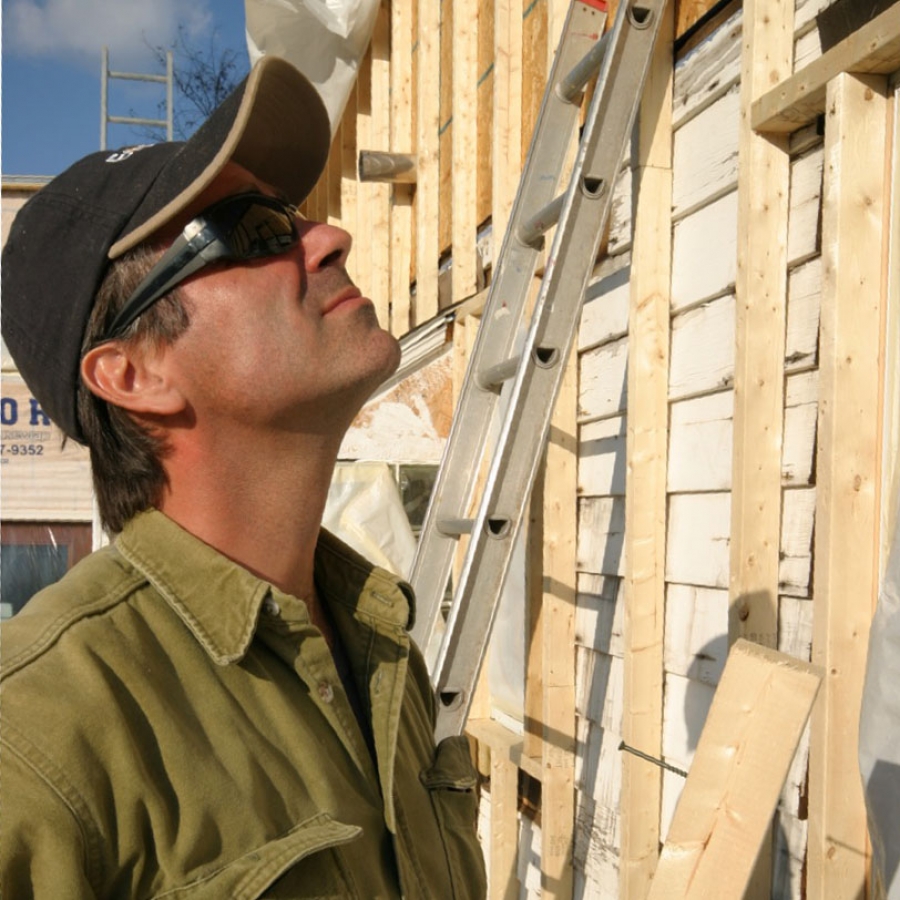 Want to watch every episode but worried that your significant other will think you're wasting time? Do what I do – tell her/him that you're researching your latest do-it-yourself project. Explain how your deck remodel/new bathroom/new kitchen floor is going to be your magnum opus, your Sistine Chapel, and that you need ample time to research the design and execution of such an enormous undertaking. Wax poetic about how great it's going to be when it's done. Then, go back to watching my series on the At Home Channel.
By the way, that same logic works well when you want to buy a new tool. First, find a place where that new router/nail gun/chop saw will come in handy on some upcoming project. Work up dual budgets for hiring out the work or doing-it-yourself. Then come to the unassailably logical conclusion that spending $350 on a wet-grinder will actually SAVE you money because you wouldn't have to hire a pro. I have a whole shop full of those kinds of diy-justified purchases.
Who am I to offer up such tidbits of wisdom? I'm Jeff Wilson, a veteran of 25 years in the construction industry, and host of nearly 200 episodes on HGTV and the diy networks. While I have spent time as a "pick-up truck contractor" and carpenter, I've also ended up teaching people valuable how-to skills on TV. I've worked as a concrete formwork laborer, built barns, and renovated several of my own homes. I got my college degree in music, where I studied classical piano – I like to say it's the music degree that has kept my construction skills up to date over the years. Mostly, I just like building stuff, and my basic philosophy is this: "Any home-improvement task can be completed by anyone if they have the right tools and information." Come to think of it, you might subtitle that, "You can always hire somebody to fix it later if you completely screw it up, so why call a pro first?"
If you've ever found yourself cursing up a blue streak at a hunk of wood, laughing maniacally at a simple p-trap drain, or crying like a little baby over a tile job, this is the blog for you. Believe me, as a chronic do-it-yourselfer, I feel your pain. I have the requisite purple thumb, scraped knuckles, and aching back to prove it. This blog will be a sounding board on all kinds of how-to issues, from hard-to-resolve home improvement puzzles to advice on living through a full-on remodel to choosing a kitchen sink. I'll also answer your questions and take on your topic suggestions. Last, but not least, we'll be having regular giveaways, contests, and polls to keep the conversation lively.
I'm prattling on a bit. See, writing this blog means that my wife thinks I'm working. As long as the keyboard-tapping sounds are emanating from the office, she won't come up here and ask me to fix something. It's the perfect cover.
Wait a minute . . . here she comes. Well, tell your friends and neighbors, and stop back every week for more diy community discussions – now let's get out the "Honey Do" lists and get some stuff done!

Latest from Jeff Wilson