Unit masonry, whether employing natural stone or manmade units, provides the designer with a broad variety of choices of materials, sizes, colors, and textures. Units may include solid or hollow clay brick, adobe, concrete block, glass block, structural clay facing tile, terra cotta, stone, or other special units. Masonry assemblies may be load-bearing or non-load-bearing, grouted or non-grouted, reinforced or non-reinforced, single- or multi-wythe. Whatever materials are used, the skill of the mason is key to a successful installation.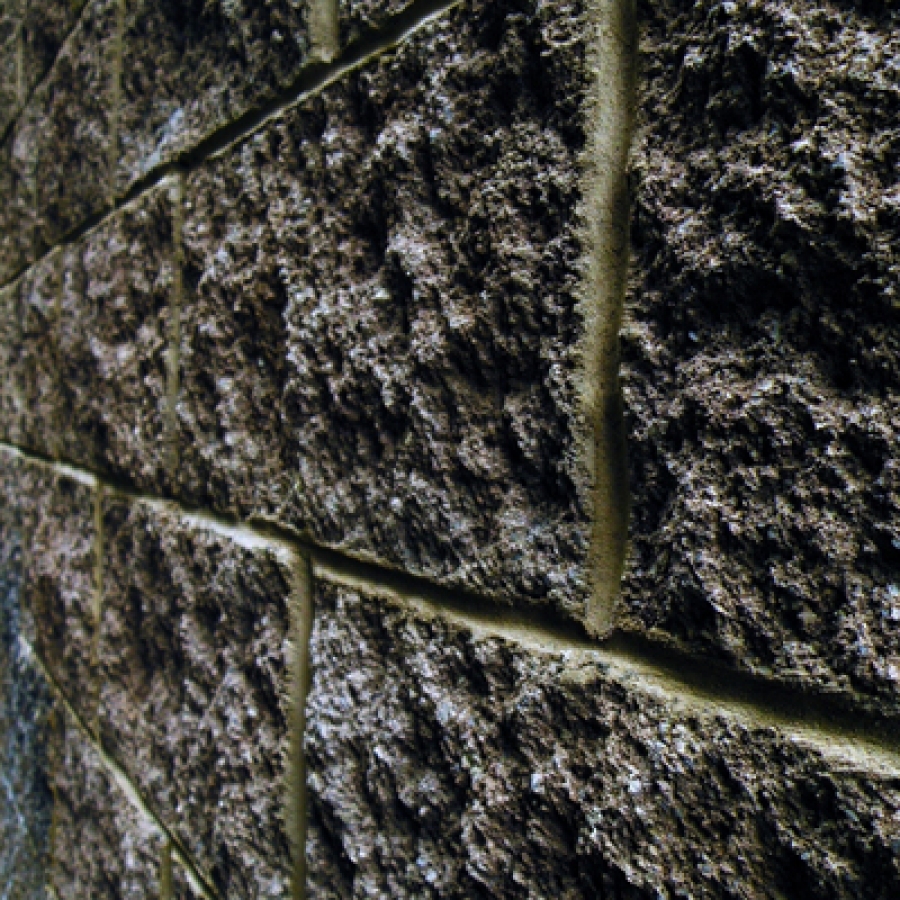 While masonry construction can continue during hot, cold, and wet weather, special construction procedures may be required during extreme conditions to ensure that the masonry work is not adversely affected.
As with any exterior enclosure material, weather resistance is essential. The critical point in a masonry wall is the bond between mortar joints and the units. The smallest of cracks will allow significant water penetration. Tooling mortar joints concave when thumbprint hard helps to compact the mortar and improves the bond with the masonry units. Every effort should be made to produce a wall that is watertight, but the wall should be detailed with the assumption that it will leak. For masonry veneers and composite masonry walls, water penetration can be controlled by proper flashing and weeps, and directed back to the exterior.