5 Places to Use Decorative Art Glass Tile Blocks
Decorative art glass tiles are simply hand-crafted tiles made by fusing layers of colored and clear glass together in a kiln. These tiles come in various sizes, in a spectrum of transparent and opaque colors, and can be fused to glass blocks. Five popular places to use this decorative glass element in your home include the bathroom, kitchen, entryway, den, and accent walls.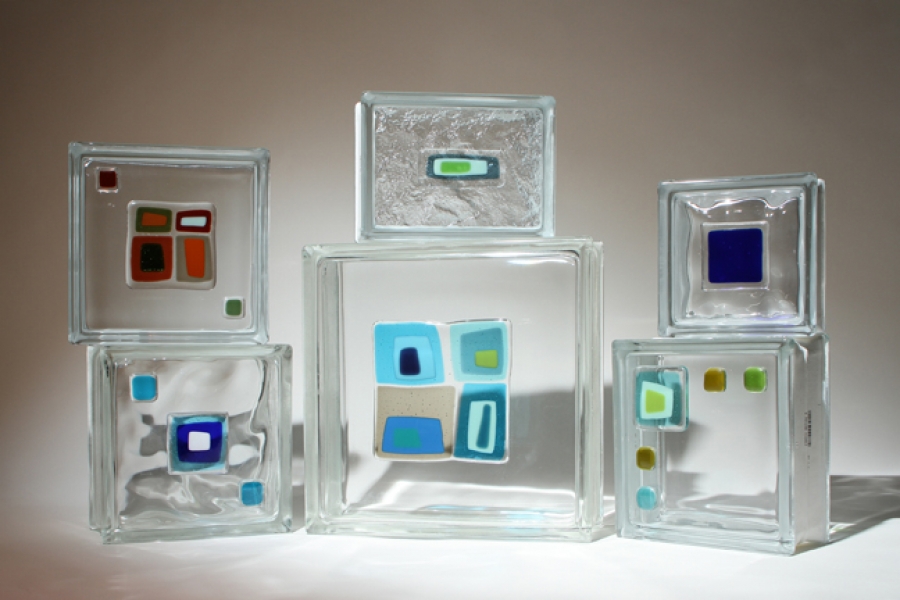 Bathroom Shower, Tub Wall, or Window. In a bathroom you want a private and functional space, but you may also want a calm, soothing spa-like experience. Whether you're creating a standard shower or a luxurious steam room, a glass block shower wall with decorative glass tile blocks can create a custom look for your bathroom remodeling project.

Kitchen Backsplash, Bar, or Window. In a kitchen you want light, style, and a space that works for entertaining and cooking. A glass tile kitchen backsplash has become increasingly popular for its look and ease of cleaning. Now you can take this concept one step further by creating a light-transmitting backsplash. You may also want to consider using these glass tile accents in a bar or kitchen transom window.

Sidelights and Transoms at the Front Door. Enhance your curb appeal and add security and privacy to your front door with decorative art tile blocks. This relatively simple home improvement project has an interior, as well an exterior, impact: adding a transom and/or sidelights can significantly brighten a dark foyer or entryway.

Den or Study. A productive workspace combines the opposing elements of openness and privacy in a pleasing and functional way. Therein lies the challenge: how do you create a space that feels open, light, and airy but also improves your ability to focus? Try a glass block wall or window. For added style points, add colored or frosted glass tiles to the blocks.

Accent Walls. If you want to break up a room, the glass block wall defines living space while adding privacy, style, and structure. Make it unique with a curved wall design or by placing some decorative accent blocks within the wall.
---
5 Places to Use Decorative Art Glass Tile Blocks was originally published on News from the Block.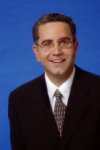 Mike Foti is President of Innovate Building Solutions – including Columbus Glass Block, Cleveland Glass Block, Mid America Glass Block, West Side Glass Block, Bath Doctor, Cleveland Design and Remodeling, and Cincinnati Design and Remodeling. Mike purchased the business from his father Joe in 1989 and set upon an aggressive growth path to expand the company both geographically and with new products and services that can add value to our customers' properties. Mike has authored over 70 articles on glass blocks, windows, doors, bathtub and shower liners, and remodeling. In addition Mike is the author of "News from the Block" -- a remodeling blog with tips and ideas for the nicest home or business on the block.
Website: innovatebuildingsolutions.com/