Architecture Firm Selects Fypon® E-Vent System For Saraland High School
The students at Saraland High School in Saraland, Alabama, started 2010 in a brand-new building. Designed in a classic style by TAG architects, the two-story brick structure may look traditional, but it features an innovative E-Vent System from Fypon. Designed to combine an attractive moulding exterior profile with a functional eave ventilation system, Fypon's E-Vent Systems feature a fiberglass screen behind the moulding to keep out insects while allowing maximum airflow into a building.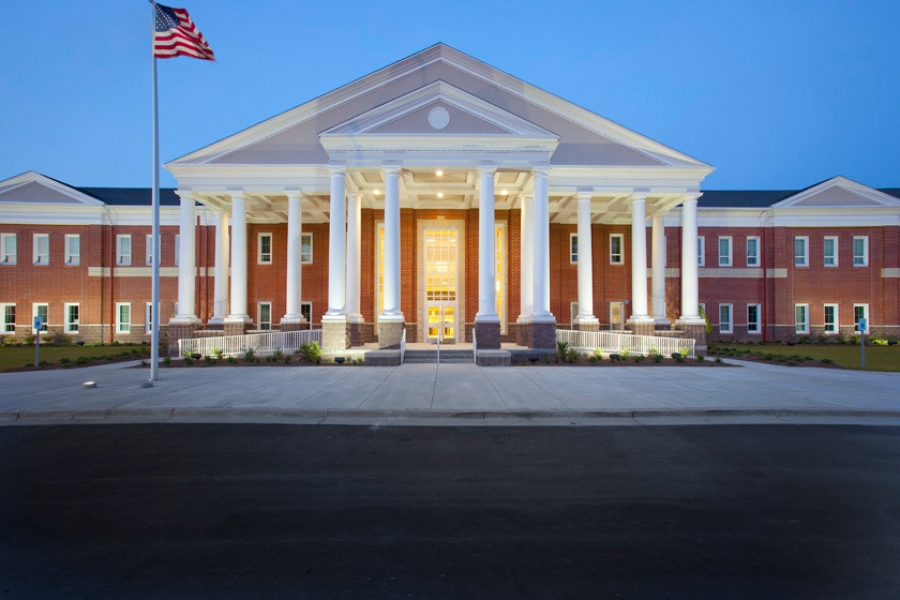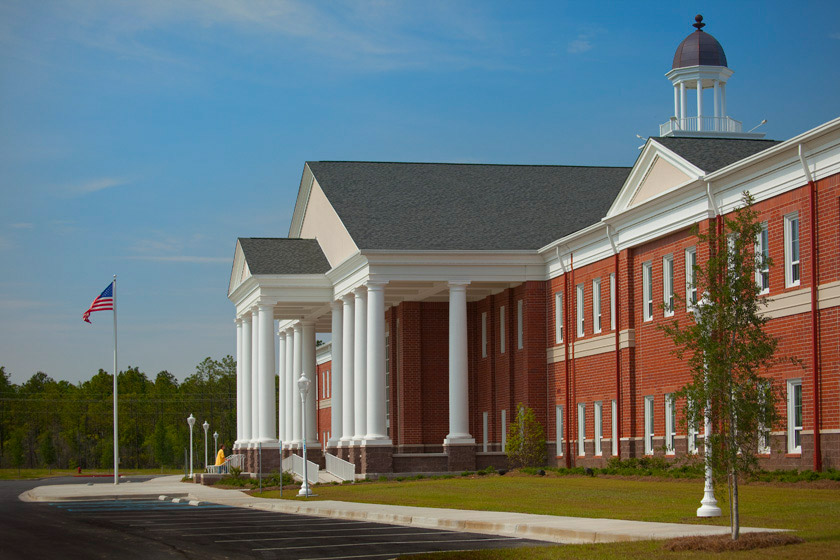 "The decorative urethane E-Vent System really saved the day on this project," says Justin Lucas, AIA, an architect/project manager with TAG/The Architect Group, Inc. out of Mobile, Ala. "The flexibility of the Fypon product became essential when there were tolerance issues with some of the building assemblies. We made some as-built modifications to the trim section design that could not have been done if we had used cast stone.
"This is the first time we specified Fypon products, but it won't be the last. We were extremely pleased with how the moulded millwork pieces enhanced the overall look of the Saraland High School project."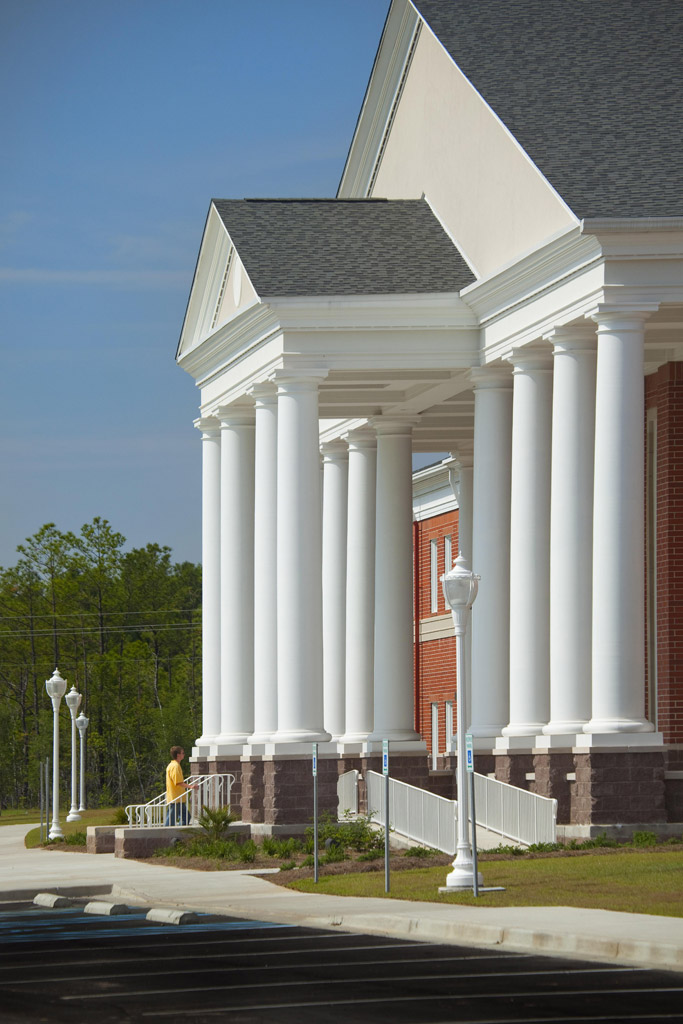 Completed at a cost of $23 million, the 157,000-square-foot new high school features a full kitchen and dining facilities, theater and auditorium, several gymnasiums, classrooms, administrative offices, and band and music rooms. TAG provided the planning, architecture, interior design, and construction administration along with site work for the project.
Installed on the building by Rod Cooke Construction, Inc., the Fypon E-Vent System was the answer to several conflicting problems the architects had with the school design.
"We were using composite roofing shingles that typically require vented nail-base," says Lucas. "There was a gutter system that needed to be a part of the architrave or exterior cornice detail and frieze. Several of the products we reviewed as options either interfered with the rainfall management or simply didn't look appropriate for the design. The massive profile of the E-Vent System did everything we needed it to do and was an exceptionally clever way to provide the venting for the building."
Lucas and his team specified more than 800 lineal feet of the E-Vent System for this project, along with Fypon trim pieces to enhance the front exterior of the building. The high-performance Fypon pieces are crafted for years of effortless maintenance. Every urethane piece is crafted from tough, weather-proof materials that are impervious to decay, insect infestation, and water damage for long-lasting beauty.

Fypon offers thousands of decorative millwork elements in a variety of architectural styles to enhance the interior and exterior of America's homes. Each piece is crafted from tough, weather-resistant, high-performance materials that are resistant to decay, insect infestation, and water damage for long-lasting beauty and low maintenance.
Latest from Fypon