Dollars and Sense: Urethane More Cost-Effective Than Wood
Dollar for dollar, it's more cost-effective to install urethane products on the inside and outside of a home than it is to install wood. That's what the experts at Fypon discovered when doing a comparison study.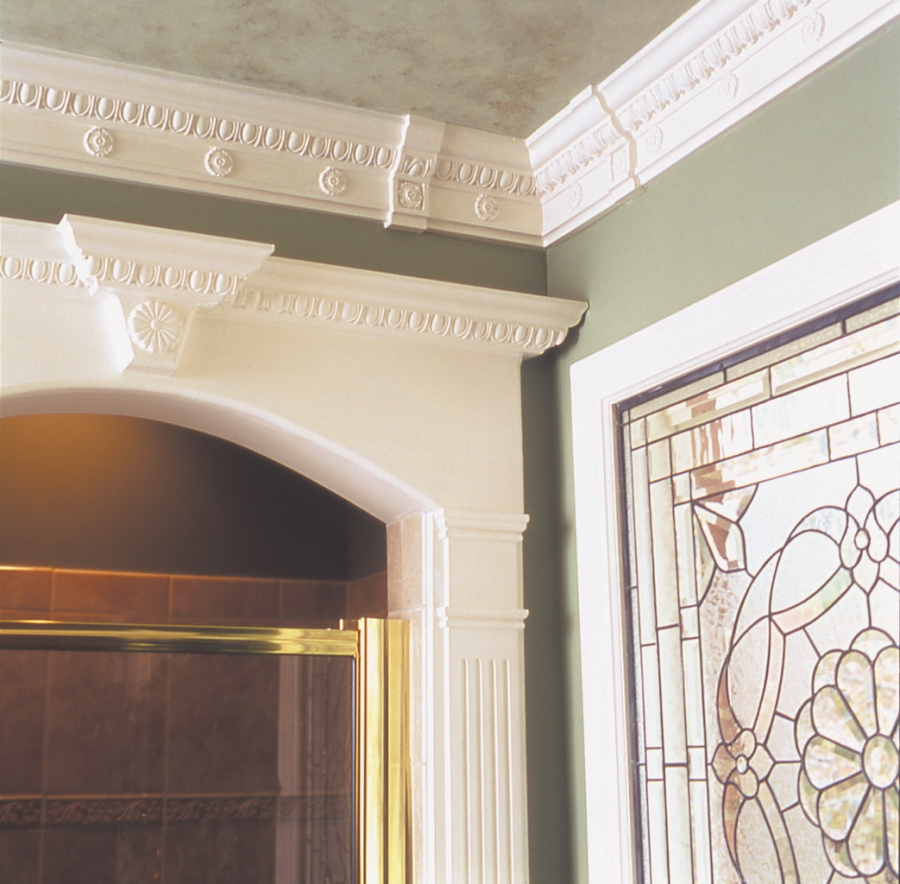 Interior: Crown Moulding
To add a Miterless Crown Moulding System made of urethane in a 25-square-foot room, the total cost for product and labor is $1,466.62. To install a similar system made of wood moulding in the same room would cost $1,567.23 for product and labor. Per lineal foot, the urethane moulding costs $11.43. A similar profile made of wood costs $11.69 per lineal foot.
For the comparison, product experts at Fypon estimated four hours of labor (at $35 per hour) would be needed for the urethane moulding installation. This total of $140 was half of what was estimated for the eight hours of labor needed to install the wood moulding (which totaled $280).
The cost efficiencies were especially evident in the labor savings of urethane over wood installations. The urethane miterless system requires no priming of the product and no mitering, since only straight cuts are needed to allow the moulding to butt up against the corner pieces. With real wood moulding, contractors have to prime the product first, miter the corners, and match the pattern. That can almost double the amount of labor required.
Exterior: Door Surround
When analyzing an exterior enhancement project, urethane again tops wood for savings. Purchasing and installing a set of urethane plain fluted pilasters flanking an entry door and topping the door off with a crosshead costs just $197 for product and $17 for labor, for a total of $214. To create the same door surround of wood is estimated to cost $56 for the product, but labor costs rise to $315 to create and install the door surround, with a total of $371 for the same project made of wood.

Fypon offers thousands of decorative millwork elements in a variety of architectural styles to enhance the interior and exterior of America's homes. Each piece is crafted from tough, weather-resistant, high-performance materials that are resistant to decay, insect infestation, and water damage for long-lasting beauty and low maintenance.
Latest from Fypon