Fypon Showcased Wide Variety of Products at 2013 NAHB International Builders' Show
Builders and remodelers attending the 2013 National Association of Home Builders (NAHB) International Builders' Show (IBS) had the chance to see a wide selection of urethane and PVC millwork products offered by Fypon. The exhibit featured dozens of durable and aesthetically appealing products from Fypon in an assortment of unique settings.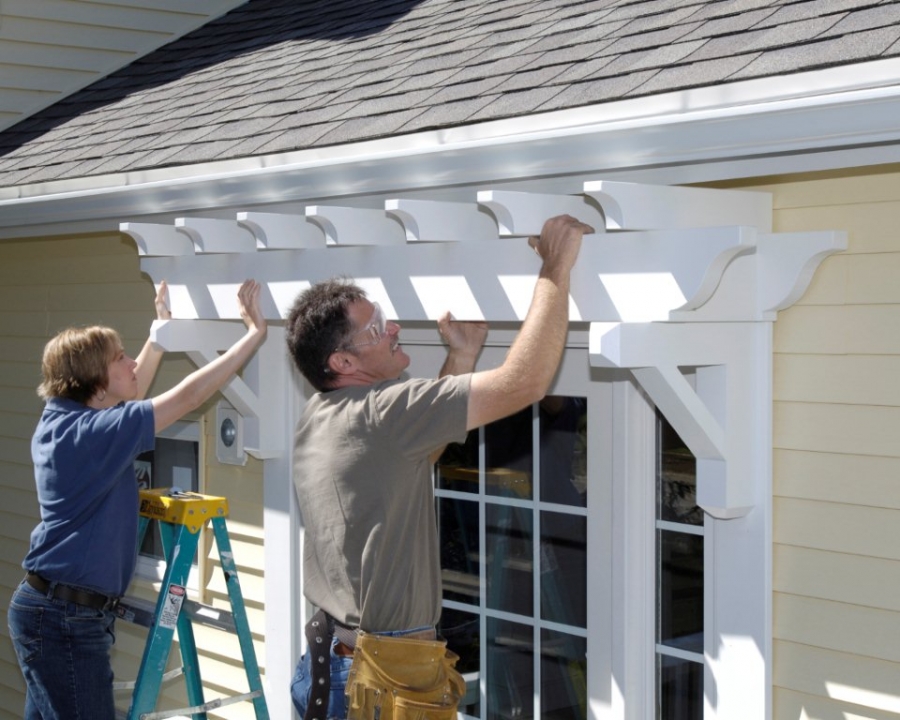 "The Fypon booth showcased a variety of capabilities of Fypon products for both interior and exterior applications," said Niki Decker, manager of Fypon product and marketing with Therma-Tru Corp., parent company of Fypon, LLC. "We plan to feature more than 100 of our different PVC and urethane products that can help building industry professionals enhance their residential and commercial projects."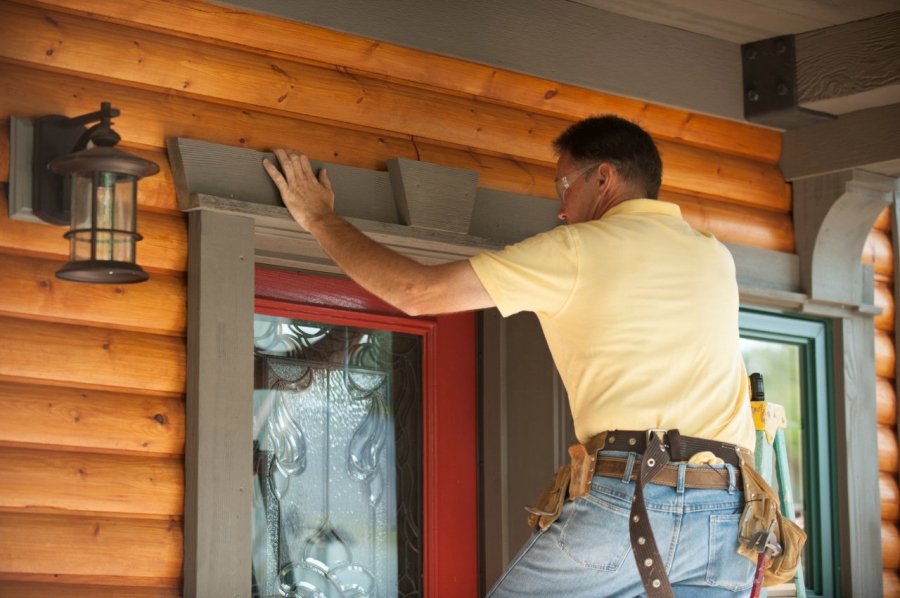 New Products for 2013
Several new Fypon® polyurethane products were introduced at the show, including profiles of cove brackets and corbels, a decorative panel, and plinth blocks. A new tile vent, a double-ended rafter tail, and a slanted corbel are also being launched. The products were showcased in decorative millwork displays throughout the booth.
A Fypon PVC display consisted of an assortment of PVC profiles, including different mouldings, sheets, and boards. A new line of premium PVC boards and sheets was introduced by Fypon at the show, providing builders and remodelers with even more options for durable job site products.
All Fypon PVC and urethane products feature consistent quality to add beauty and durability to projects. The finely crafted pieces help builders and remodelers save job site time and labor while adding beautiful details to their homes. Precision-molded urethane Fypon products are made of a closed cell structure that prevents water penetration and absorption. Pieces also resist decay and insect infestation and provide years of low-maintenance beauty.
Booth Highlights
New display areas throughout the Fypon booth included a trellis system using stainable woodgrain products in the popular Stone and Timber product line, kiosks featuring different urethane products available from Fypon, and a trimmed out window along with a display of urethane shutters. The company's popular balustrade systems and Quick Rail products were also available for viewing in the booth.
Across the aisle at the show, in Therma-Tru booth C6107, Fypon door trim products surrounded the interior and exterior of a variety of Therma-Tru entry and patio doors. "By showcasing our door and trim products together we provided builders and remodelers with ideas for enhancing their business," says Decker. "The completely trimmed doors allowed show attendees to easily visualize how they can create the same applications in their own projects."
Fypon offers more than 2,500 synthetic pieces in the categories of Window & Door Trim, Mouldings, E-Vent™ Systems, Decorative Millwork, Louvers and Gable Vents, Balustrade Systems, and Porch Posts, Columns, and Wraps. Additionally, Fypon offers more than 500 PVC products in the categories of Column Wraps, QuickRail® Systems, Trellis Systems, and PVC Trim, Boards, and Sheets.

Fypon offers thousands of decorative millwork elements in a variety of architectural styles to enhance the interior and exterior of America's homes. Each piece is crafted from tough, weather-resistant, high-performance materials that are resistant to decay, insect infestation, and water damage for long-lasting beauty and low maintenance.
Latest from Fypon