Product Spotlight: DaVinci Roofscapes
DaVinci Roofscapes®, the leader in synthetic roofing tiles, successfully showcased the company's newest roofing colors and blends at the 2011 International Builders' Show. The company exhibited its revolutionary Bellafortéline of interlocking and self-aligning slate tiles along with the company's original polymer Slate and Shake roofing tiles.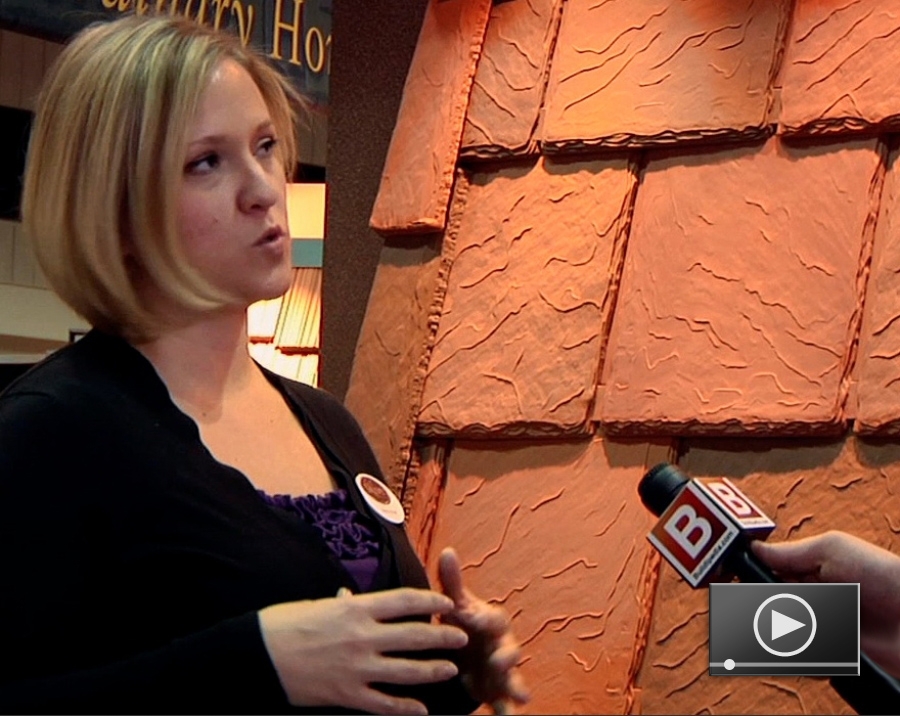 Eight new colors, including terracotta, clay. and Chesapeake, and eight new color blends, including Harbor Gray, Canyon, and Milano were introduced. With the addition of these colors, DaVinci now offers the largest roofing color selection in the synthetic roofing industry with a total of 49 colors and 28 standard color blends.
DaVinci's roofing tiles are backed by a 50-year warranty and resist weather, rot, decay, insects, hail, and fire. The polymer roofing tiles, along with a free Color Designer Tool, can be found at www.Davinciroofscapes.com.