Have you ever wished you could have an elegant new roof like your neighbors? You may have a case of "roof envy." Don't worry, there's an easy – and surprisingly affordable – cure.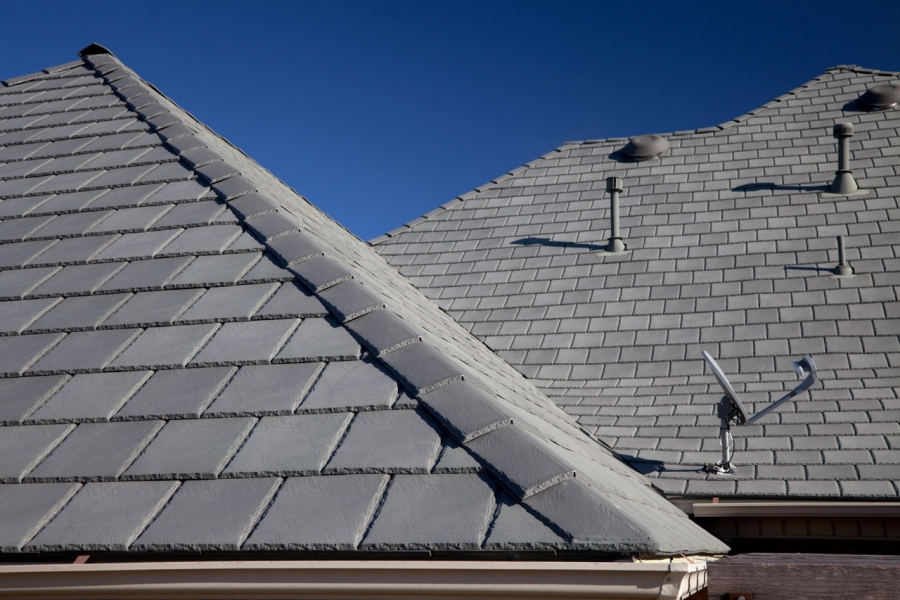 Thanks to advanced technologies, polymer roofs have become the "must have" roofing product for homeowners investing in new roofs. Featuring impact-resistant and energy-efficient qualities, these man-made roofs require no maintenance and come in a wide variety of colors.
Backed by a 50-year limited warranty, the patented snap-fit, self-locating Bellaforté 12" slate roofing tiles include an integrated rain gutter, leading edge tab, and rain dam. The roofing tiles use 20% less material than traditional synthetic and natural slate shingles, saving resources and reducing the tile weight.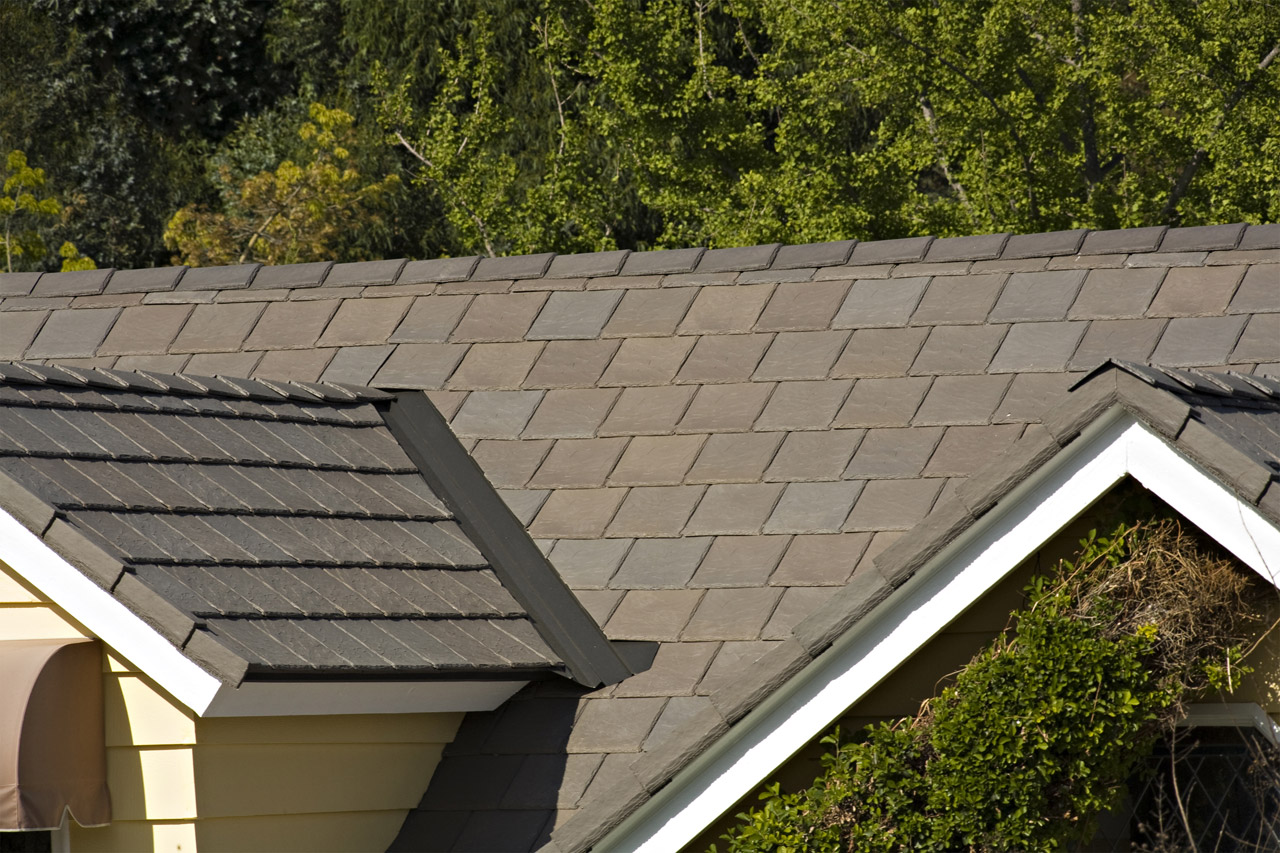 The authentic look of a Bellaforté tile roof, coupled with its resistance to fire, has caused sales of this impressive product to soar during the past year. The affordable roofing tiles resist insects, rot, and high winds, making them ideal for every imaginable geographic weather situation.
"When you consider you're investing in a roof that will last for five decades you get a true feeling for the value of a polymer roof," says Mark Clement, professional contractor and host of My Fix It Up Life. "When I installed my DaVinci Roofscapes roofing tiles, I had neighbors come right up to the house and touch the tiles. They simply couldn't believe the polymer tiles could look so authentic like real slate. Now I've seen them replacing their own roofs with this product!"
For California homeowner Dan Baer, the selection of a polymer roof has his neighbors burning with envy. In 2008 the Baer family watched as a raging wildfire came within a half mile of their home. That was too close for comfort for Baer, who was concerned about the old wooden shake shingles on their roof at the time.
"More than 50 homes burned in our area during that one fire," says Baer. "If the winds had been stronger, our home would have been included. Our new Bellaforté polymer tiles are rated Class A for fire retardance, which gives us tremendous peace of mind. This was an investment I was happy to make because the benefits are so great."
In the middle of the country, Oklahoma homeowner Kathy Bradshaw is also pleased with her selection of a polymer roof that resists hail and storm damage. "Because these tiles are fire-resistant and can stand up to severe weather conditions, we're able to save on our homeowners insurance," says Bradshaw. "One of our neighbors was so impressed with the look and quality of the roof that they've scheduled to have Bellaforté tiles installed on their home this month."
Bellaforté roofing tiles have achieved some of the strictest testing ratings in the country, including the Miami Dade Notice of Acceptance (NOA) and Florida Building Code (FBC) qualifications. The polymer tiles use 20% less material than traditional synthetic and natural slate shingles, saving resources and reducing the tile weight. A square of Bellaforté roofing tile weighs just 185 pounds, helping reduce both installation time and landfill load due to reduced construction waste.

DaVinci Roofscapes has manufactured award-winning polymer slate and shake roofing since 1999. The roofing tiles are virtually maintenance-free and far more cost-effective than the natural product. DaVinci leads the industry in tile thickness, tile width variety, and the greatest selection of subtle earth-toned colors. Company products have a 50-year limited warranty and are 100% recyclable. DaVinci proudly makes its products in the United States and is a member of the National Association of Home Builders, the Cool Roof Rating Council, and the U.S. Green Building Council. For additional information call 1-800-328-4624 or visit www.davinciroofscapes.com.
Website: www.davinciroofscapes.com
Latest from DaVinci Roofscapes