Remodeling: Trends in Kitchen Floors
The kitchen is often regarded as the most used space in a home. Whether it's small and tiny or massive and spacious, a kitchen area should be complemented by adequate flooring. In larger homes, the area comes with a kitchen island, a dining space, and lengthy countertop section.
---
Home Builders Resource Center
Brought to you in partnership with: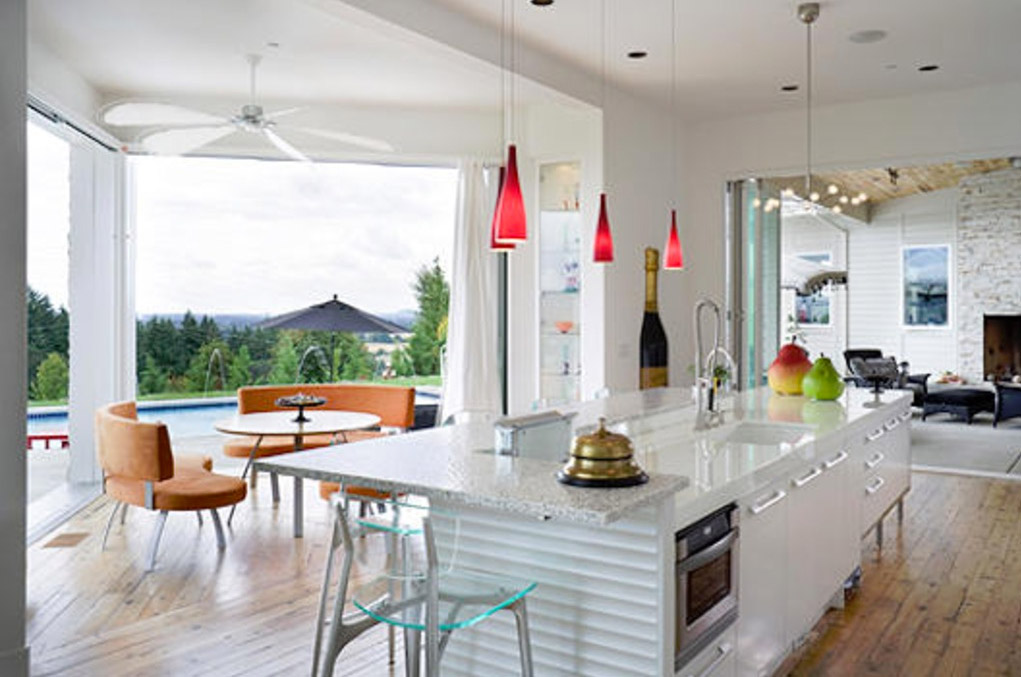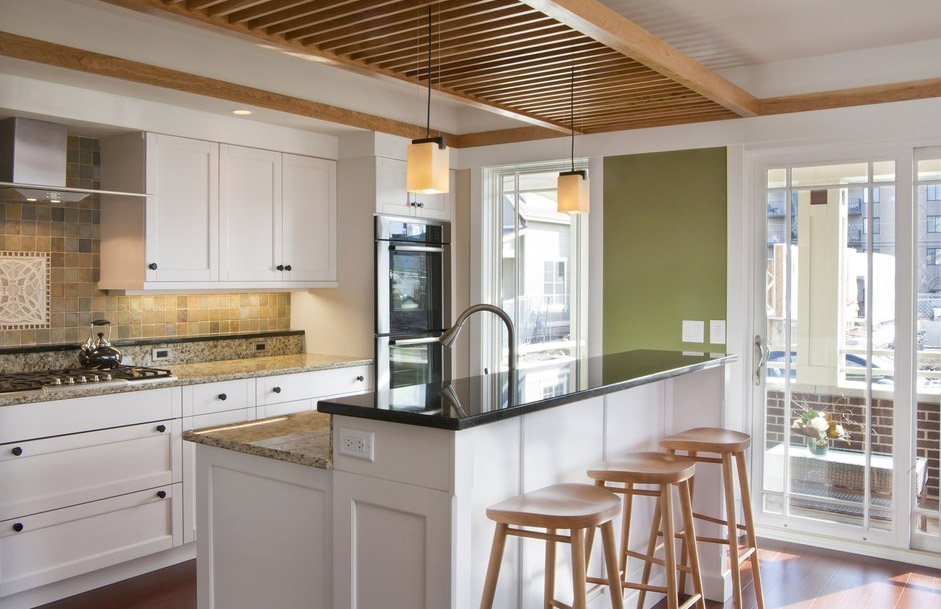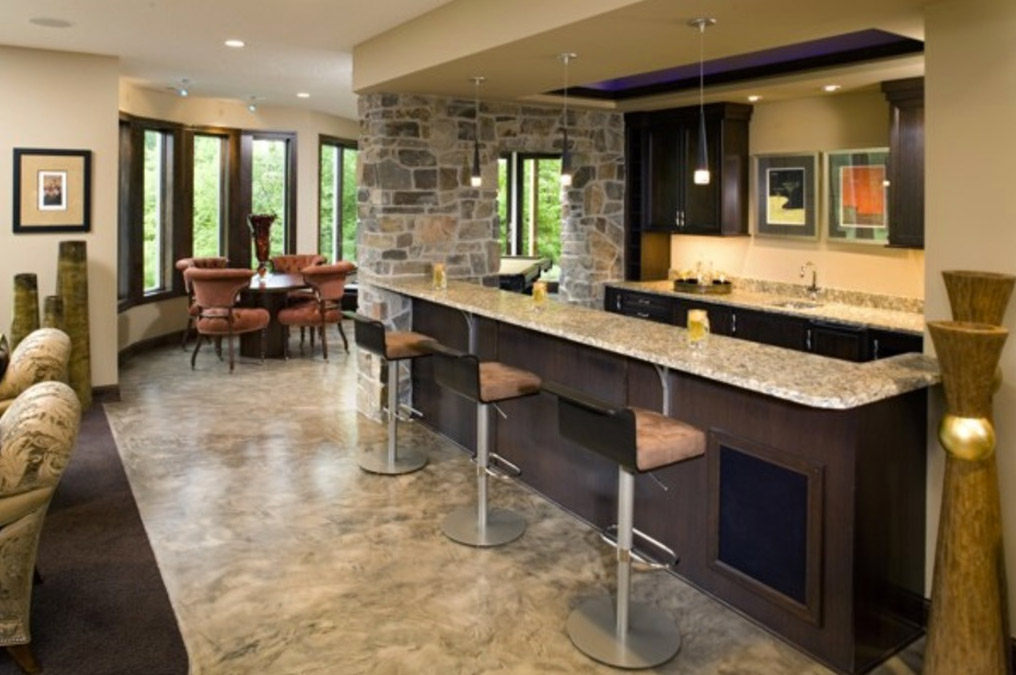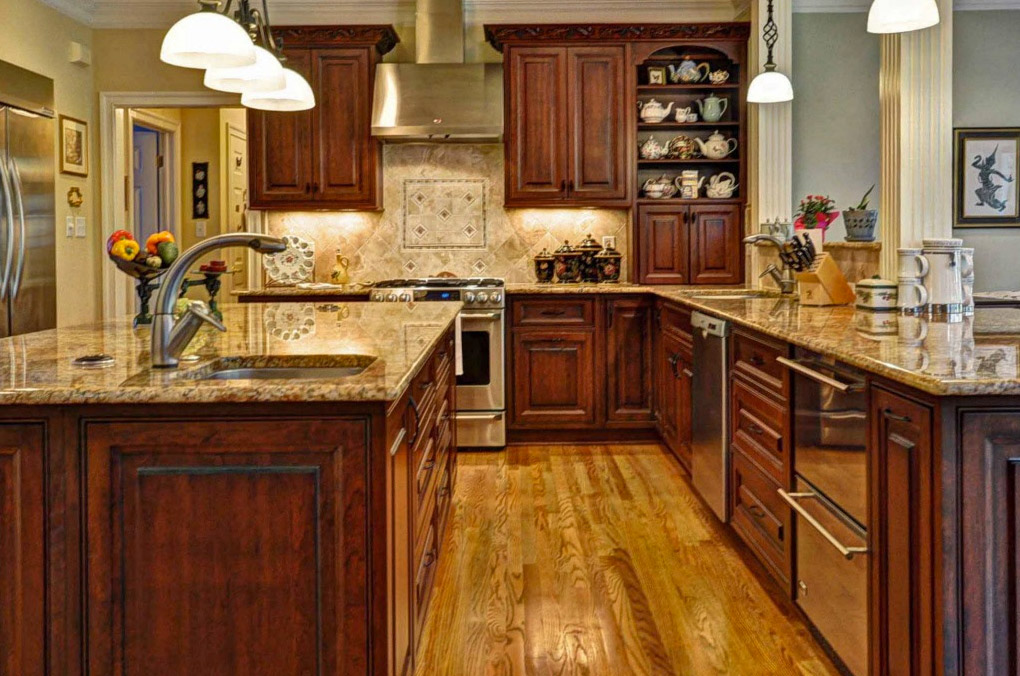 Browse these plans and others at
http://www.houseplans.com
.
---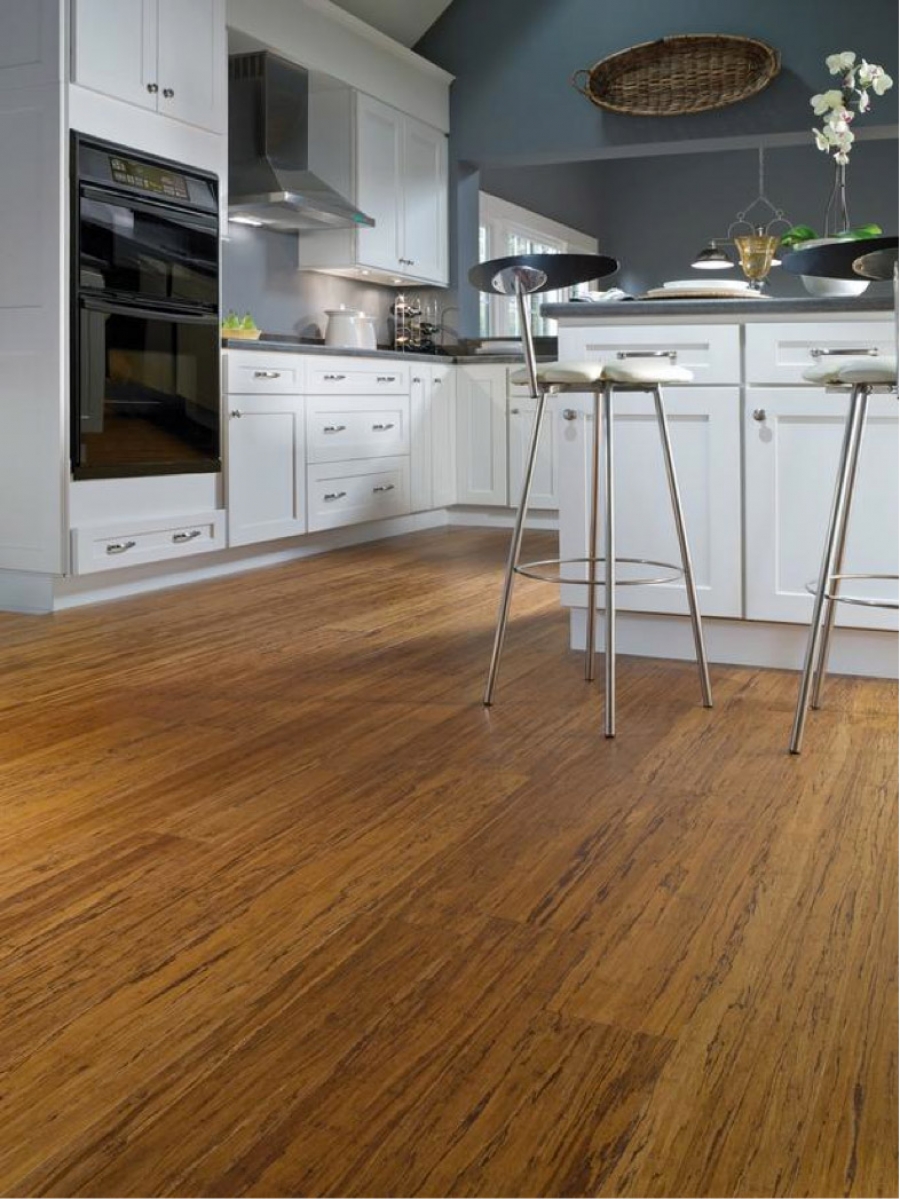 Flooring is often the single largest design element in a room, and your selection of flooring material will dictate the overall style of your kitchen. Here's a rundown of popular flooring materials and how to use them in your kitchen design.
Saltillo or terra cotta tile flooring
If you want to redecorate your kitchen with a Southwest or Mediterranean flavor, start by laying a Saltillo tile flooring. Incorporating rustic hardware and lively colors into your design will complement the timeless appeal of these terra cotta tiles, which range in color from yellow to deep orange. Durability can vary widely with terra cotta and it must be resealed often, but these disadvantages are often offset by its low price and character.
Bamboo flooring
Bamboo is much cheaper than hardwood and very chic, due in some part to its reputation as an eco-friendly flooring material. Because it is a grass, it has a much faster growing process than wood and is one of the most renewable materials on Earth. Bamboo flooring works well in modern, minimalist kitchens, and its manufacturers tout its resistance to insects and moisture.
Leather floor tiles
Leather coffee tables, sofas, and chairs are all conventional uses of leather in the home. However, when people think about leather they don't usually think of installing it on their floors. The truth is, leather floors are extremely durable. Leather floors are like laminate, so you'll definitely be able to enjoy the space for extended periods of time. In addition, the material is comfortable and warm, and the unconventional shade will dramatically change the general appeal of your kitchen. Recycled leather floor tiles also have the added appeal of contributing to LEED points.
Wood-like or wood-grain tile made of ceramic
A lot of people opt for real wood when it comes to their kitchen flooring. However, hardwood has one major disadvantage that makes it unsuitable for use in kitchens and bathrooms: It swells when it gets in contact with water and can be ruined in a matter of minutes. If you want the look of wooden planks in your kitchen floor, you should consider wood-grain or wood-like ceramic tile. It is available in varying widths and lengths, in a wide range of shades and textures, and is hyper-realistic. Most importantly, it won't get scratched, nicked, dented, damaged with water, or eaten by insects. It stays cool in summer, allows for the installation of radiant heating, and is easy to clean and maintain.
Hardwood
Although hardwood is not that water-resistant, it's experienced a comeback as a material of choice for homebuilders and remodelers. An open kitchen is highly desirable in today's housing market, and wood can go seamlessly from kitchen to family room or dining room. Additionally, the increasing popularity of the rustic look and people's interest in sustainable and renewable options makes reclaimed wood or salvaged wood an excellent choice for kitchens – the nicks, scratches, and stains associated with foot traffic and cooking will only add to its rough appeal. Having your wood floor sealed with polyurethane will help to combat staining and damage from water spills, as well.
Concrete
Did you know that concrete is one of the most sanitary types of kitchen flooring? It blends perfectly with a plethora of styles, and it's associated with the industrial and minimalist looks popular today. Concrete, however, is hard on the feet (you'll need anti-fatigue mats) and prone to cracking. It does allow the installation of a radiant heat system and can be dyed to suit. It will require sealing every one or two years, but it needs little maintenance otherwise.
As you can see, flooring options abound, and your choice will make a huge impact on the look and function of your kitchen.

The article is authored by an experienced writer William Taylor. He is an interior designer and loves writing about it. His interest leads him to join the interior designing site www.kitstone.co.uk.
Website: www.kitstone.co.uk/
Latest from William Taylor