From Your Property Line to Your Front Door and Beyond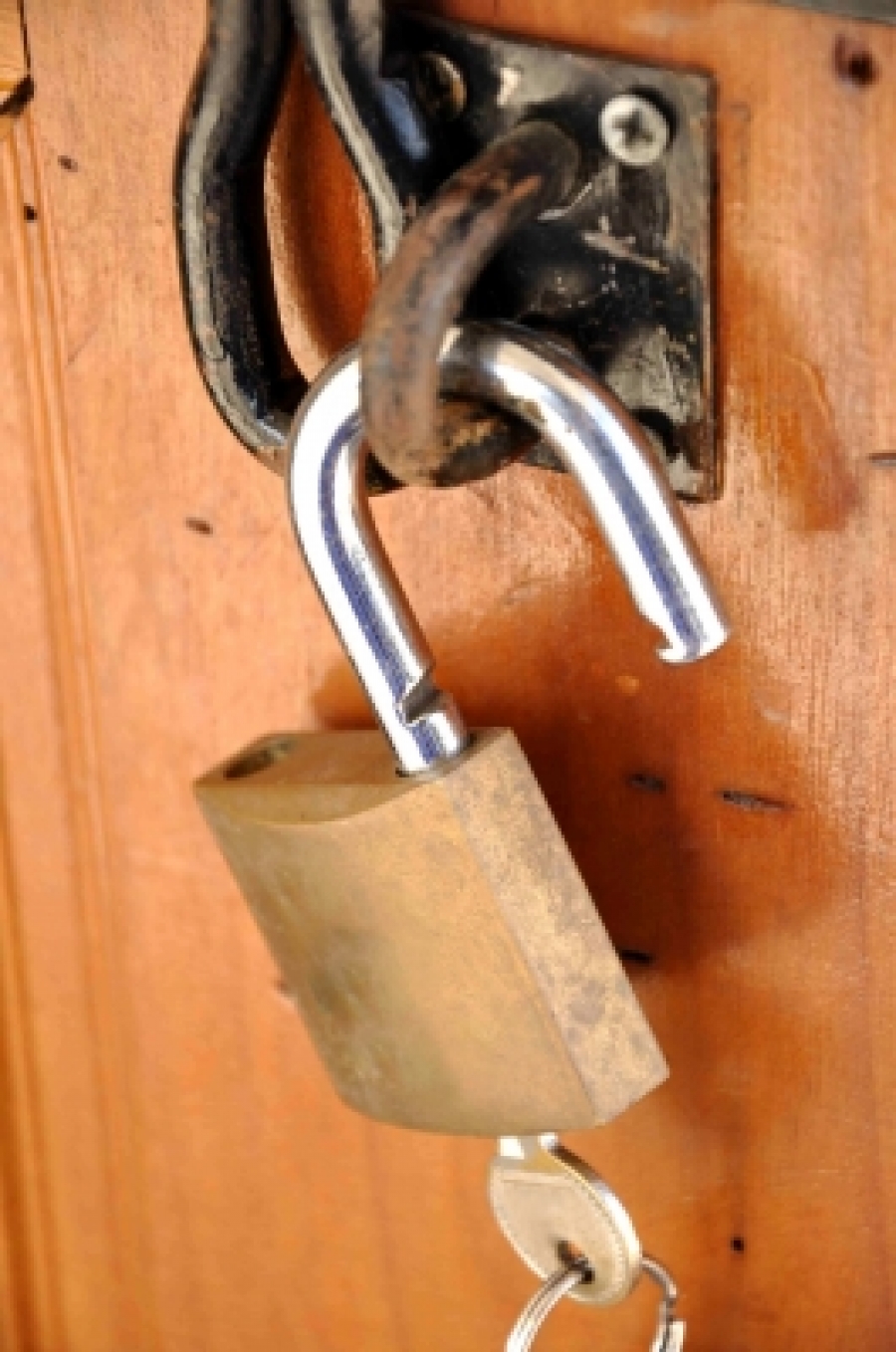 Plenty of statistics out there make for grim reading if you are a homeowner trying to protect your property. On average, a burglary occurs somewhere every 16 seconds of the day, and in the vast majority of incidents, the property was not occupied at the time of the burglary. Here is a look at some of the steps you should take to secure your home and deter burglars from targeting it.
Alarm Systems
An obvious starting point, an alarm system should be an integral part of your efforts to protect your home and possessions, especially when you consider that a house with an alarm system installed and is about three times less likely to be broken into than a home with no such deterrent. Many types of alarm systems are available, in a range of prices that depend on the level of protection that they provide. It is probably best to get an alarm system that is linked to a monitoring service and has a separate control panel and keypad. That separation makes it harder for an intruder to disarm before the system sends an alarm signal to the remote monitoring service.
Dogs
If you choose the right breed of dog, you will not only have a really good family pet but a permanent security guard who will help to defend and protect your property. Guard dogs are different than protection dogs, and the training they get is entirely different. A guard dog will protect your property, but a protection dog, such as a German Shepherd or a Doberman Pinscher, was bred specifically for watching over people (rather than property). Protection dogs typically respond well to discipline and are friendly with children, friends, and visitors. If you get a dog, consider installing pet-immune motion detectors to avoid false alarms.
Lighting
Lighting your property inside and out is an essential part of your overall home security strategy. Proper lighting denies burglars an easy way into your property by eradicating any unlit points of entry or exit, where burglars might move without detection. Install outdoor motion detectors with floodlights and security lighting that provide coverage over windows and doors. In addition to external lighting, you should also use a number of timers on lights inside your home so that it appears that the property is occupied even when you are away.
Doors
A large percentage of burglaries are accomplished by forced entry, and the main culprit is a weak door lock or mounting hardware that fails when force is applied. Beef up the strength of your door for a small amount of money by replacing the short mounting screws of the strike plate (the metal plate mounted on the door jamb into which the bolt slides). Mounting the strike plate with screws of at least 3", which should reach the door studs. It's such a small investment but it significantly strengthens even the flimsiest of doors. Replacing the mounting screws for the strike plate makes it much harder for a burglar to gain entry via the door.
Windows
Avoid keeping your blinds and curtains open at night. Open blinds and curtains make it easy for a burglar to see what you have that is worth stealing. Tall bushes and fencing around the perimeter of your property will also make it harder for a burglar to see what you have, but be careful to avoid creating a blind spot where a burglar could gain entry without being seen very easily.
Community Spirit
Maintaining a sense of community spirit and working in tandem with your immediate neighbors to watch over each other's property is one of the best ways to avoid a burglary. If you and your neighbors are aware of each other's holiday plans and regular movements, then you will quickly spot any suspicious activity. Maintaining a relationship with your local police officer will also help you to be aware of any relevant laws that may affect you in the event of a burglary and may also help you to get faster, better informed support when you need it.

Lynn Darsow is a home security consultant. She enjoys keeping up with the latest developments in the industry and passing on her insights by blogging. Visit SecurityChoice for more ideas.
Website: www.securitychoice.com/