Glass block may be used as partitions, security barriers, or windows in interior or exterior applications where a partially-transparent effect is desired. Produced as solid or hollow units, glass block is available in clear or textured patterns, with applied tints and coatings, and with opacifiers and fiber fill.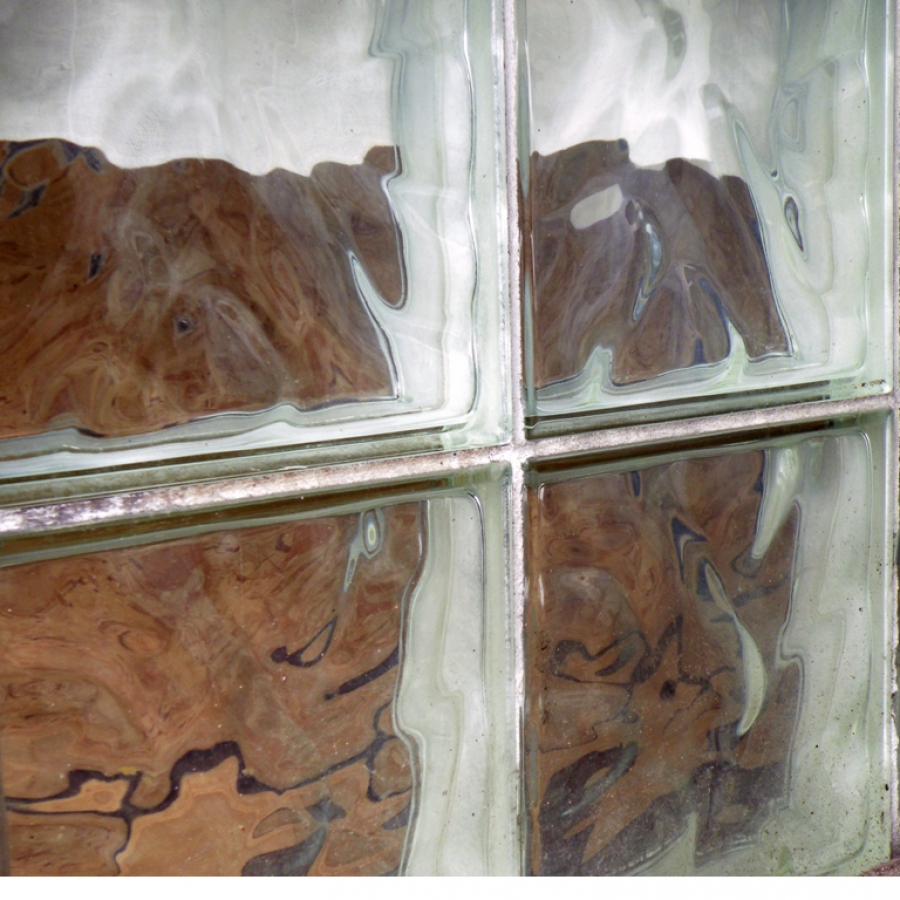 Hollow units are normally produced in halves, with textures or patterns pressed onto one or both of the interior surfaces, and the two pieces are fused together. Added variety can be obtained by combining different designs in different orientations. Block edges are coated with a translucent or opaque material that obscures the mortar while at the same time aiding in its adhesion. Special units are produced for some glass block patterns to allow for exposed edges, corners, and curved surfaces.
Glass block is more energy efficient than single glazing, but it is usually less efficient than most double glazing systems. The U-factor is approximately 0.50 to 0.60 Btu/sq. ft. per hour per degree Fahrenheit.
Installation of glass block varies in several ways from that of clay or concrete masonry units. First, glass block cannot support imposed loads, so framing must be designed to transfer loads around the glass panels. Second, units cannot be cut, so modular design must take standard glass block sizes into consideration. And third, since glass is not absorptive, the mortar mix must be much drier than what is used for other types of masonry construction.
Mortarless installation methods are offered by some glass block manufacturers. Some of these methods use silicone sealant or spacers in lieu of mortar, making installation cleaner and easier for the do-it-yourselfer.
Horizontal reinforcement is recommended in horizontal joints. Manufacturers have recommended maximum panel sizes for various applications, and additional framing may be required to produce large expanses of glass block. Assemblies that are fire-rated for up to 45 minutes can be produced by using approved materials in perimeter construction.
Perimeters of panels must have a sealant joint to achieve an air and water barrier. Manufacturer's recommendations for sealant and mortar joint treatment vary. Some suggest using waterproofing admixtures in mortar, and some advise raking out and pointing joints with mortar or sealant.

The Buildipedia research and writing staff consists of dozens of experienced professionals from many sectors of the industry, including architects, designers, contractors, and engineers.
Website: buildipedia.com/
Latest from Buildipedia Staff