Composite decking is exterior deck board made from a combination of organic material and plastic. Developed in the early 1990s, composite decking has experienced significant growth in the building industry and is used on residential decks, waterfront docks, and commercial boardwalks. Many manufacturers produce composite decking products with several new products appearing each year, often with different material combinations.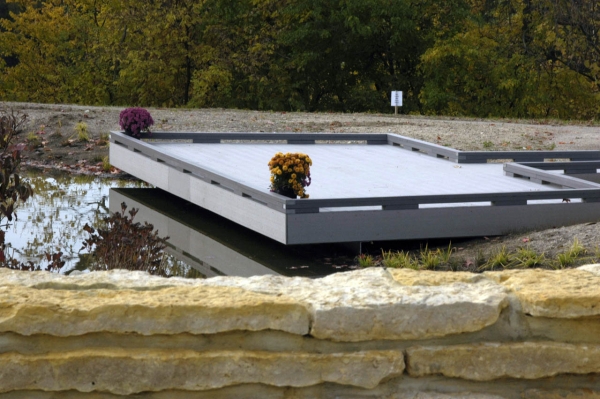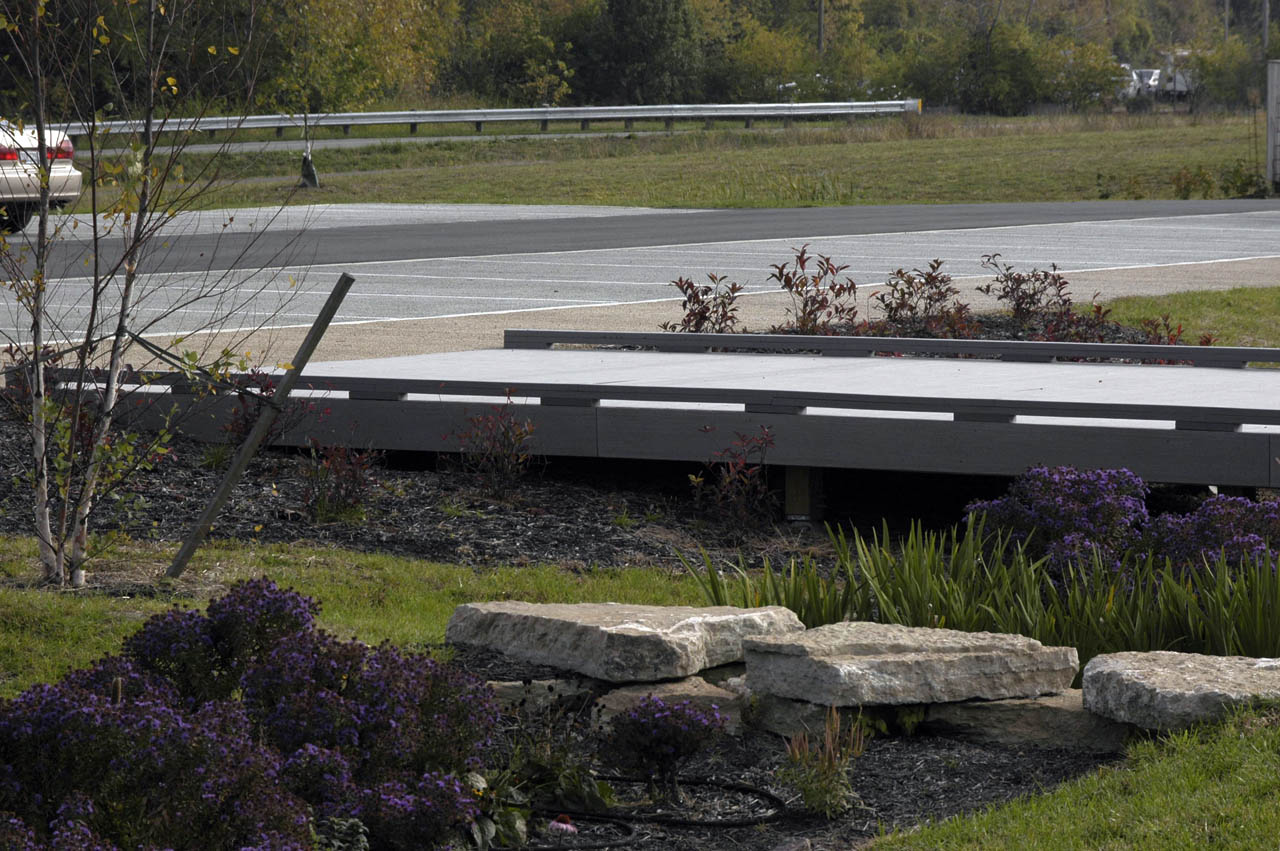 Several different types of materials are commonly combined to manufacture composite decking. Organic material may include cellulose based fibers or wood from sawdust, chips, or wood fibers. Composite decking can contain anywhere from 40 to 70 percent wood content. Plastic material may be of virgin or waste product, in the form of polyethylene (PE) or polypropylene (PP) polymers. Polymers can be light density polyethylene (LDPE), high density polyethylene (HDPE), or high density polypropylene (HDPP). Landfill waste such as milk jugs and grocery bags are recycled in great quantities, reclaiming polymers to create high density polyethylene and light density polyethylene products. High density polypropylene, typically manufactured from virgin polymers, is denser, lighter, and stronger than polyethylene products. The manufacturing process mixes plastic and organic materials, along with additives. Additives may include preservatives, anti-fungal products, colorants, coupling agents, stabilizers, blowing agents, reinforcing agents, foaming agents, or lubricant. The material is then extruded or moulded into a desired shape.
A range of options are available in composite decking. Options are specific to each manufacturer and can include: solid or hollow boards, straight or tongue and groove edges, and a variety of colors and textures. Colors can range from standard gray to tropical wood tones. Textures can range from a smooth surface to a simulated wood grain texture. Size of composite decking is relatively standard. Common board sizes are: 5/4" or 2" thick, 4" or 6" wide, and  12, 16, 18 or 20 foot lengths.  Typically installed 16" on center, some composite decking can be installed 20" or 24" on center depending on the application. Manufacturer warranties vary from 10 to 20 or 25 years, some being transferable. Lifetime warranties are also available, depending on the manufacturer.
Composite decking can be fastened to the structure in many different ways. Similar to traditional wood decking, composite decking can be attached with nails or screws. Several hidden fastener systems are also available. Installation instructions for composite decking will recommend what fasteners should be used to attach the decking to the structure. In some instances, manufacturers will require use of their proprietary fastening systems.
The material has advantages and disadvantages as compared to traditional wood decking. Disadvantages include: price, availability, weight, appearance, and temperature reaction. In some regions, high temperatures can cause composite decking to become flexible. Those who appreciate the natural beauty of wood may not think composite decking is as attractive as wood decking. In addition, the product color may fade over time. The weight of some composite decking is almost twice as much as wood, making labor more difficult. Some products may not be available in certain locations, as lumberyards typically stock only a handful of composite products. Price is the greatest deterrent when considering composite decking. In comparison to pressure treated wood decking, composite decking cost can range from 2 to 5 times as much.
The product's greatest advantage over traditional wood decking is the low maintenance required during the product life-cycle. Traditional wood decking requires being cleaned, sanded, stained/painted, and sealed. Composite decking only requires cleaning with soap, water, and a soft brush after installation and on a semi-annual basis. Dirt, debris, stains, and mold should be cleaned as soon as possible to prevent permanent discoloration. Each manufacturer provides specific instructions on cleaning agents and offers suggestions on alternative cleaning substances that may be compatible with their products. Composite decking can be painted to achieve a desired color and should not be sanded or pressure washed. Additional advantages of composite decking include: attractive appearance, less waste from material defects, dimensional stability, the fact that it is nontoxic, and fact that the product will not splinter, crack, peel or rot. Composite decking products can be manufactured from recycled materials, benefiting the environment. The life expectancy of composite decking is over 50 years.

The Buildipedia research and writing staff consists of dozens of experienced professionals from many sectors of the industry, including architects, designers, contractors, and engineers.
Website: buildipedia.com/
Latest from Buildipedia Staff