According to national color expert Kate Smith, blue will be the color Americans gravitate toward in 2013.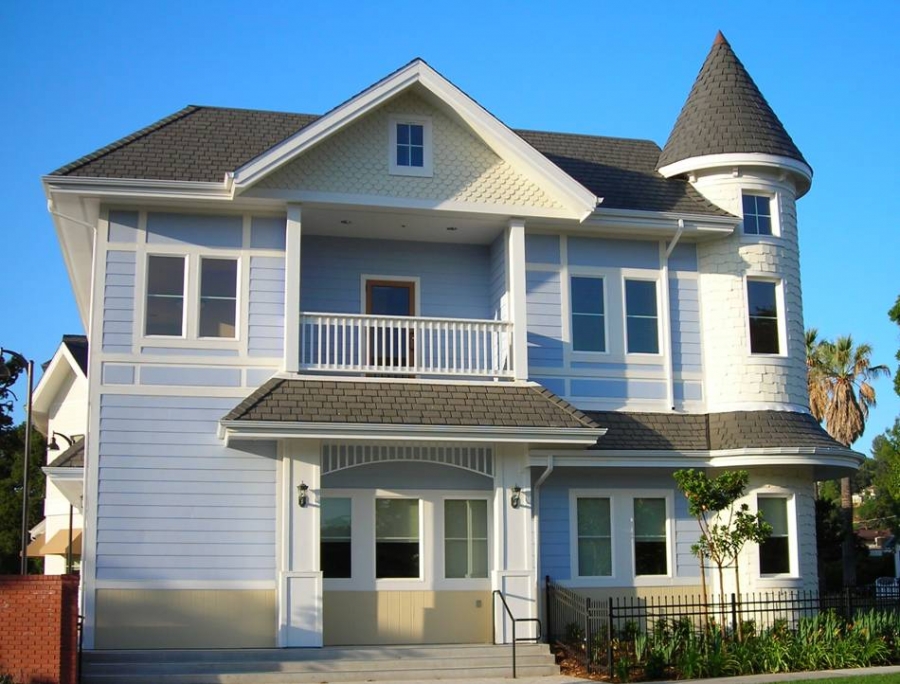 "As a color, blue represents stability and comfort," says Smith, chief color maven and owner of Sensational Color. "Global and environmental issues regarding water, clear skies, and even the political atmosphere are driving factors in the 'blue movement.' Just as macaroni and cheese is considered a 'comfort food,' we're finding that people gravitate to blue as a 'comfort color' for their lives and homes."
Smith, who specializes in providing color advice for the exterior of the home, believes that the reliable nature of the color blue comes from its ability to bridge generations and applications. "We'll most likely see more homes painted a cool shade of blue in the future," says Smith. "Then, to create balance, the roof may have warmer shades of browns, weathered gray, or even toned-down shades of orange.
"An example of this would be the Sedona color blend found in polymer slate tiles by DaVinci Roofscapes® that features a combination of Clay and Terracotta colors. The muted warm tones of the roof will complement the blues on the home to create an appealing exterior."
Rainbow of Blues
From navy to aqua to teal, shades of blue are viewed as clean and relaxing. In 2013 Smith believes all hues of blue– from deep dependable blues to watery, tropical blues – will reign both inside and outside the home. Close in the color spectrum to green, blue is seen as a connection with the natural world.
"Over the years we've seen the growth of green as it connects to the Earth," says Smith. "There have been movements to 'Go Green' with recycling and renewal. Now blue is nudging green to the side a bit with a freshness and message of connection to people – not just the planet itself."
Smith relates that a home built in 2013 might have pale blue-gray siding, white trim, and weathered green roofing tiles that combine green, stone, and tan colors, making it the perfect "down-to-earth" home.
"In working with homeowners on their roofing color selections at DaVinci, I've definitely seen people embracing color on their roofs," says Smith. "To me, one of the biggest trend changers is that homeowners are drawn more and more to color blends on the roof instead of one single color. Instead of choosing a simple Slate Gray roof, we're seeing more homeowners choose a Castle Gray roof composed of three different shades of gray.
"Homeowners also value authenticity," adds Smith. "They're drawn to engineered products that have the look of natural colors and materials. That's where the DaVinci VariBlend technology really shines through for homeowners. It masterfully mimics the subtle shifts of color you find in real slate and shake products, yet outperforms natural products."

DaVinci Roofscapes has manufactured award-winning polymer slate and shake roofing since 1999. The roofing tiles are virtually maintenance-free and far more cost-effective than the natural product. DaVinci leads the industry in tile thickness, tile width variety, and the greatest selection of subtle earth-toned colors. Company products have a 50-year limited warranty and are 100% recyclable. DaVinci proudly makes its products in the United States and is a member of the National Association of Home Builders, the Cool Roof Rating Council, and the U.S. Green Building Council. For additional information call 1-800-328-4624 or visit www.davinciroofscapes.com.
Website: www.davinciroofscapes.com
Latest from DaVinci Roofscapes