DaVinci Roofscapes® Products Earn ENERGY STAR® Rating
Just in time for October's National Energy Awareness Month, DaVinci Roofscapes® has announced that eight of the company's EcoBlend® polymer roofing tiles have qualified as ENERGY STAR® compliant. DaVinci has now become an ENERGY STAR partner and offers the eight EcoBlend roofing options in the company's Slate, Shake, Fancy Shake, and Bellaforté product lines.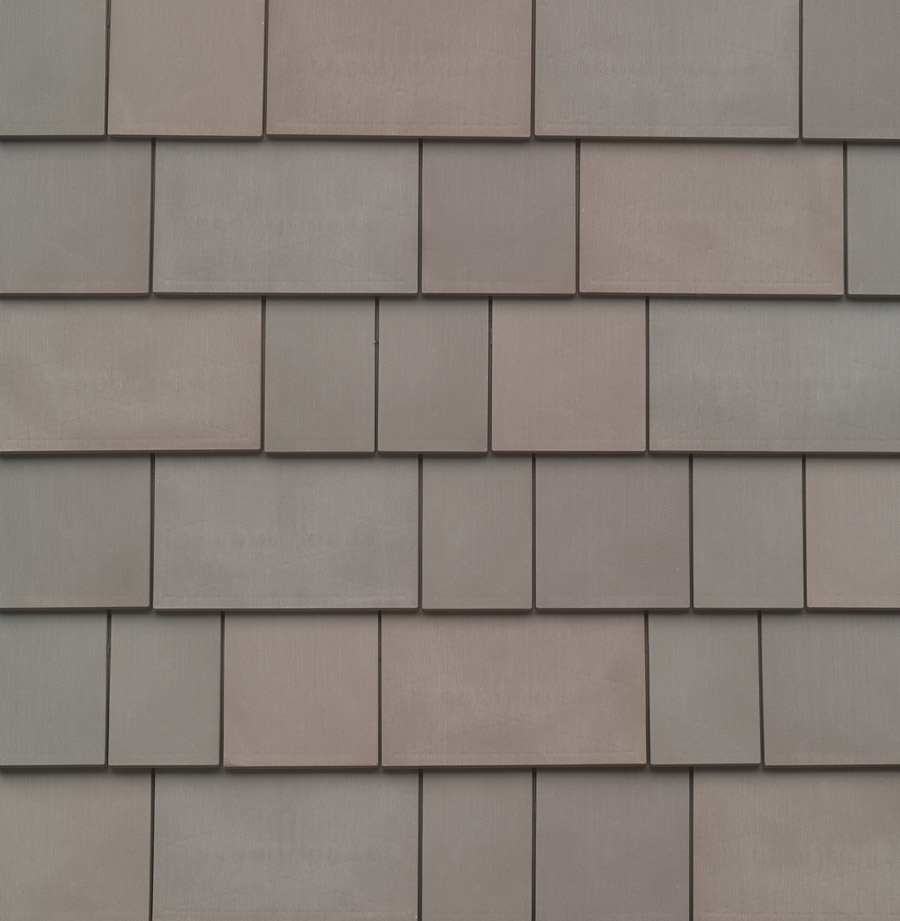 The independent Cool Roof Rating Council (CRRC) has verified the testing results showing that the EcoBlend tiles from DaVinci meet or exceed requirements for inclusion in the ENERGY STAR program to reflect sunlight and heat away from the home. DaVinci EcoBlend tiles that are now ENERGY STAR qualified include Weathered Gray (in Medium, Medium Light, Medium Dark, Light, and Dark) and Gray (in Dark, Light, and Medium) shades.
"EcoBlend tiles reflect sunlight and heat away from the home, helping increase the energy efficiency of the overall structure," says Ray Rosewall, president and CEO of DaVinci Roofscapes. "Higher emissivity and reflectivity rates lead to reductions in the cooling load and, in return, increase energy efficiency. Builders, remodelers, roofers, and homeowners interested in maximizing the energy efficiency of homes and other buildings should be requesting EcoBlend tiles to help achieve this goal."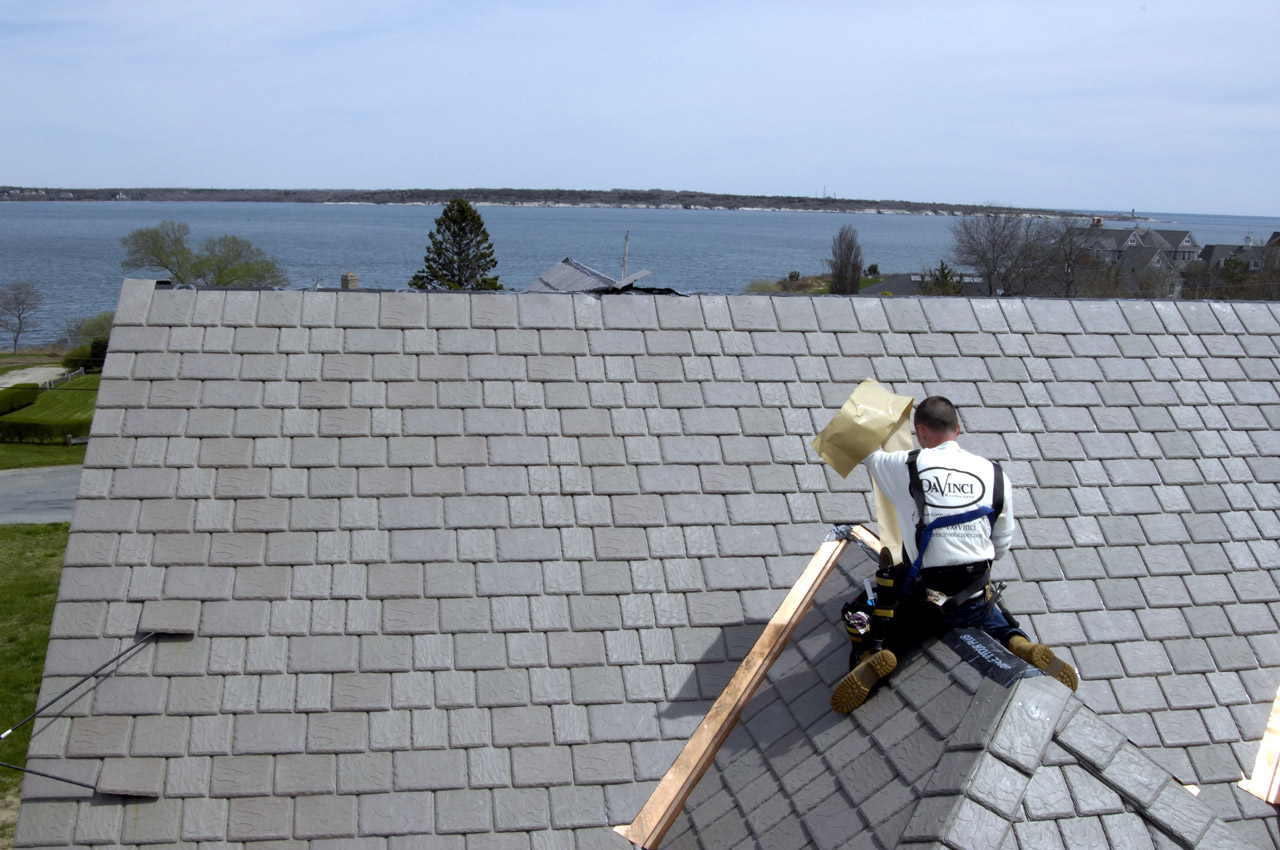 EcoBlend roofing tiles can help property owners save on energy costs, improve the comfort of the structure and mitigate global warming. According to the CRRC, homeowners can recognize an average energy savings ranging from 7% to 15% of total cooling costs by using a cool roof that helps reduce temperature fluctuations inside the home. ENERGY STAR reports that Americans spend about $40 billion annually to air condition buildings. ENERGY STAR qualified roofing products reflect more of the sun's rays and can help reduce the amount of air conditioning needed in buildings.
A Cool Roof is measured by two properties, solar reflectance and thermal emittance. Both properties are measured from 0 to 1. The higher the value, the cooler the roof. During independent testing, DaVinci EcoBlends ranged from 0.31 to 0.36 for solar reflectance and from 0.88 to 0.89 for thermal emittance.
According to the CRRC, another benefit of a Cool Roof is the reduction in air pollution from the emissions of the roof itself; this will help reduce heat island effect around cities and populous areas. These are important considerations for builders, roofing contractors, and homeowners wishing to make a positive impact on the environment.
Award-Winning DaVinci EcoBlend Roofing Tiles
Introduced to the marketplace in 2009, DaVinci EcoBlend products have been recognized by both Building Products and HANDY magazines. In 2009 EcoBlend was named a winner by Building Products Magazine's Green Product Awards, which recognized just 16 products for environmental/green friendliness. HANDY magazine's 2009 Innovation Award program presented an Honorable Mention Award to DaVinci EcoBlend citing the product's initiative, creativity, invention, reinvention, and eco-innovation.
Following the introduction of EcoBlend in 2009, DaVinci immediately began testing for ENERGY STAR certification. The company waited the mandatory three-year weathering/testing period (from 2009 to 2012) to verify that EcoBlend products meet or exceed initial ENERGY STAR program requirements for 25% solar reflectivity and can contribute to credit for LEED-NC 7.2 Heat Island Effect.
"Receiving our ENERGY STAR certification during National Energy Awareness Month puts a perfect focus on the importance roofing plays in the overall energy efficiency of a home," says Rosewall. "Selecting an EcoBlend roofing tile helps assure a property owner that they are doing everything possible to create an efficient and comfortable living space that helps to protect the environment and preserve our natural resources."

DaVinci Roofscapes has manufactured award-winning polymer slate and shake roofing since 1999. The roofing tiles are virtually maintenance-free and far more cost-effective than the natural product. DaVinci leads the industry in tile thickness, tile width variety, and the greatest selection of subtle earth-toned colors. Company products have a 50-year limited warranty and are 100% recyclable. DaVinci proudly makes its products in the United States and is a member of the National Association of Home Builders, the Cool Roof Rating Council, and the U.S. Green Building Council. For additional information call 1-800-328-4624 or visit www.davinciroofscapes.com.
Website: www.davinciroofscapes.com
Latest from DaVinci Roofscapes