Selecting the proper floor finish can be a difficult task for any project, especially educational facilities.  Almost every school you enter today has a cafeteria or multipurpose room that functions as an eating area.  The eating area is usually equipped with cafeteria tables that have attached seating.  These tables are large, can weigh several hundred pounds, and can contribute to damaging the selected flooring material.  If sheet vinyl flooring was selected, the vinyl would become dented and/or compressed at each table leg location.  Sheet vinyl does not have the have compressive strength to withstand such high point loads.  In just a short period of time, the entire floor would become visibly scared and unattractive.  Vinyl composite tiles would have the compressive strength to withstand the weight of the tables.  However, over an extended period of time, the tiles expand and contract, allowing dirt and grease to accumulate in the joints.  Virtually impossible to remove, the dirt and grease quickly become noticeable.   Ceramic tile is another viable option, but can become a slip hazard when wet.  Also, the grout will stain with repeated exposure to liquid, dirt and food.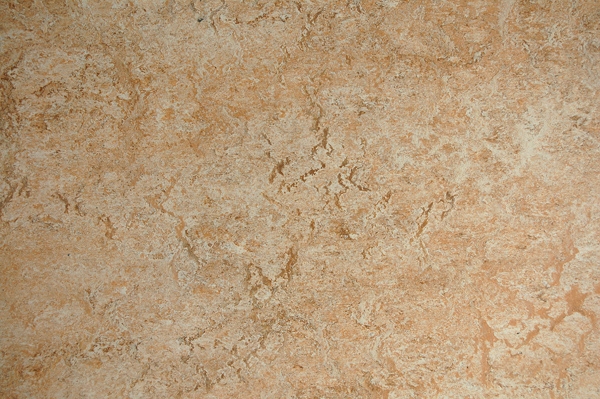 So what is a school to do?  Forbo Marmoleum Flooring is a natural linoleum product that is perfect solution for cafeteria flooring installations.  Forbo tiles have a compressive strength in excess of 1,000 p.s.i.,  therefore the product cannot be dented or damaged by cafeteria tables.  Unlike vinyl tiles, Forbo tiles interlock and are made from cork, a natural product that does not expand or contract.  This will allow the tiles to be installed tightly and will not allow for dirt to accumulate between the tiles and create dark grid lines.  Forbo has a natural slip resistant finish that prevents slippage when wet.  In addition to all these features, Forbo is a green, or environmentally friendly, product.  Forbo is made from cork that can be removed or harvested from cork trees without having to cut the trees down.  Forbo has a long life span and should not have to be replaced for at least 30 years.  Installed Forbo flooring systems typically have a cost somewhat greater than vinyl composite tiles, but less than ceramic tiles.  Many schools are electing to use Forbo Marmoleum flooring for all their hard surface needs because of its strength, appearance, and life expectancy.

Tracy is a LEED AP who earned her Bachelor of Architecture from Auburn University in 1995.  She has a wide range of architectural experience including residential, multi-family, hospitality, and commercial construction. Tracy's LEED procedure and product knowledge provide Buildipedia.com with sustainable and energy-efficient design and construction ideas.
Latest from Tracy June