Masonry reinforcing bars
are used where imposed stresses exceed those allowed for unreinforced masonry. A structural engineer calculates the number, size and placement of the steel bars required to meet design loads. The loads are figured without consideration of the flexural resistance of the masonry itself, relying completely on the steel for tensile strength.
Steel reinforcing bars
may be located in the cavity of multi-wythe construction or be placed in cores of hollow units and grouted in place. Reinforcing bars fully embedded in high-strength
grout
do not usually require corrosion protection because they have sufficient grout cover to protect them from moisture.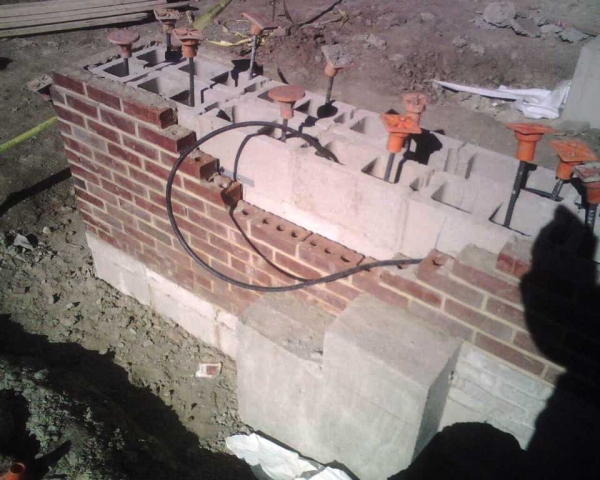 The Buildipedia research and writing staff consists of dozens of experienced professionals from many sectors of the industry, including architects, designers, contractors, and engineers.
Website: buildipedia.com/
Latest from Buildipedia Staff