Board paneling is a board product that is applied as a wall finish in a variety of interior spaces. During antiquity, board paneling was used in European castles to insulate the room from cold stone walls. It has also been used to cover the lower portion of drywall affected by moisture from rising dampness. Today board paneling is a decorative product, produced from a variety of wood species.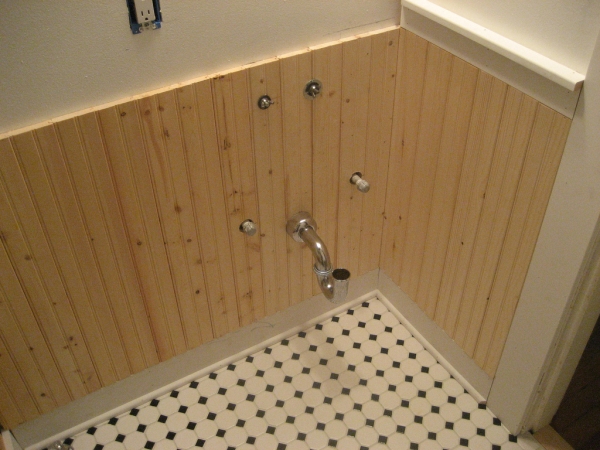 Topic Summary
Boards are interlocked with tongue and groove, shiplap, or board and batten joints. Typically boards are nailed and adhered to a substrate. Species used as board paneling include oak, fir, cypress, knotty pine, redwood, and red and white cedar, in addition to many other wood species. The applied finish can be stained, painted, or clear sealed.
Board paneling is available in a number of sizes, and its cost varies depending on the size and type of wood used. To maintain a paneled surface, it should be dusted on a regular basis, and if it becomes heavily soiled it can be cleaned with commercially available cleaners, solvents, or waxes. It is best to test cleansers in an inconspicuous location to ensure that they don't damage the surface.

The Buildipedia research and writing staff consists of dozens of experienced professionals from many sectors of the industry, including architects, designers, contractors, and engineers.
Website: buildipedia.com/
Latest from Buildipedia Staff