Curtain Wall and Glazed Assemblies
By definition, a curtain wall is a building facade that carries only its own dead load, not any load that is transferred from the building, and transfers horizontal loads (wind loads) to the building structure through connections at floors or columns.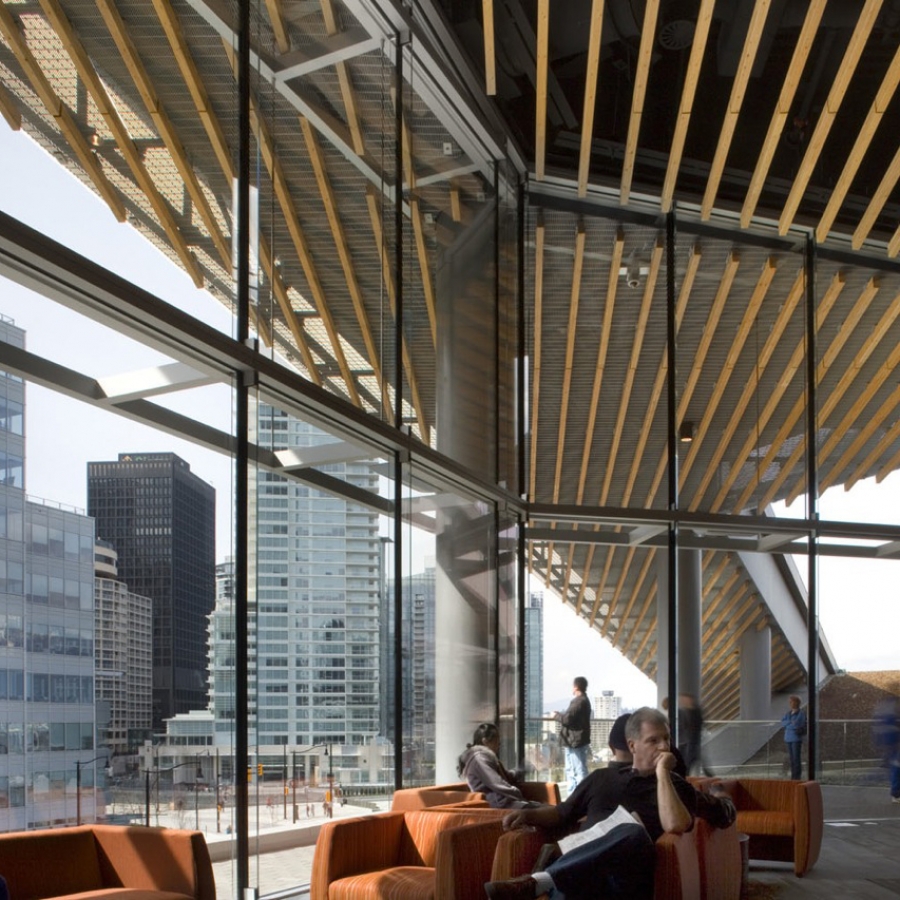 Topic Summary
Glazed aluminum curtain walls are closely related to storefront systems and are sometimes produced by the same manufacturer; however, different criteria are used for their design.
Glass is usually located at the front of framing members, unlike storefronts which may have glass located in the center, at the front, or at the back. Higher-performing glazed aluminum curtain walls are also available and should be engineered to meet required performance.
Glazed aluminum curtain walls are also used to frame window walls, ribbon walls or strip windows, and for other field-assembled and field-glazed applications such as punched openings.
Curtain wall systems that continue past edges of floors require perimeter firestopping to maintain floor to floor fire separation.
Typical glazing systems for curtain wall systems include conventional as well as two-sided, structural-sealant-glazed systems, which are sometimes referred to as butt-glazed. In conventional glazed systems, lites or panels are retained on all sides by continuous gaskets set into the framing members. In two- and four-sided structural-sealant-glazed systems, structural sealant adheres the glazing units to framing members.
Curtain wall systems may also have point-supported glazing units. In these systems, fasteners placed through the corners of the glazing units connect to supporting arms attached to structural mullions.
Glazed systems installed more than 15 degrees off vertical are considered to be sloped glazing systems. Laminated glass units are usually used in sloped glazing to meet the building code requirement that the glazed unit remain in the opening in the event of breakage. The alternative is to provide a screen below to prevent glass shards from falling onto building occupants.
Finishes for aluminum framing members have traditionally included clear or color anodized and organic coating systems, such as Kynar-based coatings. Polyester powder paints now meet industry performance standards for durability and are available from some manufacturers.

The Buildipedia research and writing staff consists of dozens of experienced professionals from many sectors of the industry, including architects, designers, contractors, and engineers.
Website: buildipedia.com/
Latest from Buildipedia Staff