Gypsum board, also known as GWB, wallboard, or drywall, is a common construction product used all over the world to finish the inside of walls and ceilings. It is typically finished with a variety of surface applied products, including wood, fabric, paint, and plaster.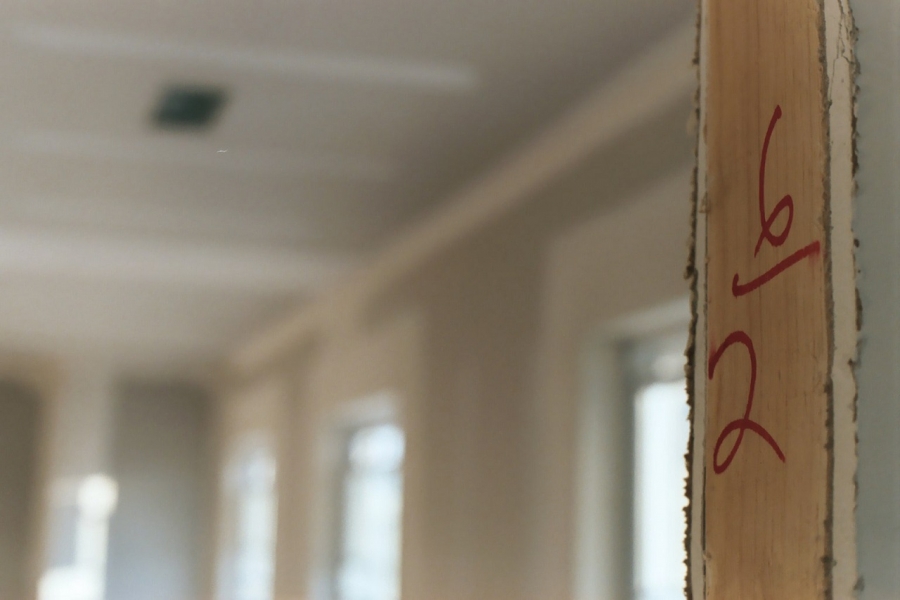 Gypsum is available in two forms, natural and synthetic.
Natural gypsum is a common mineral that has been mined for centuries around the world. The United States has large deposits of gypsum in California, Iowa, Michigan, New York, Ohio, and Texas.
Synthetic gypsum is a by-product of cleaning the emissions of coal burning power plants. The sulfur dioxide is combined with crushed limestone, calcium carbonate, and water to form pure gypsum.
Gypsum Board Manufacturing Process
Gypsum board is produced by crushing natural and/or synthetic gypsum, drying it, and grinding it into a fine powder. The powder is then heated to remove any remaining moisture, producing the commonly known products plaster of paris and stucco. The calcined gypsum is then mixed with water, starches, and other ingredients, such as fiberglass particles, cotton, and a variety of chemicals, to create a slurry. The Slurry is then spread between two continuous rolls of moving paper. As the sandwich of paper and gypsum slurry begins to dry, the gypsum returns to its rock state. The sandwich is cut into various lengths, further cured, and prepared for shipment.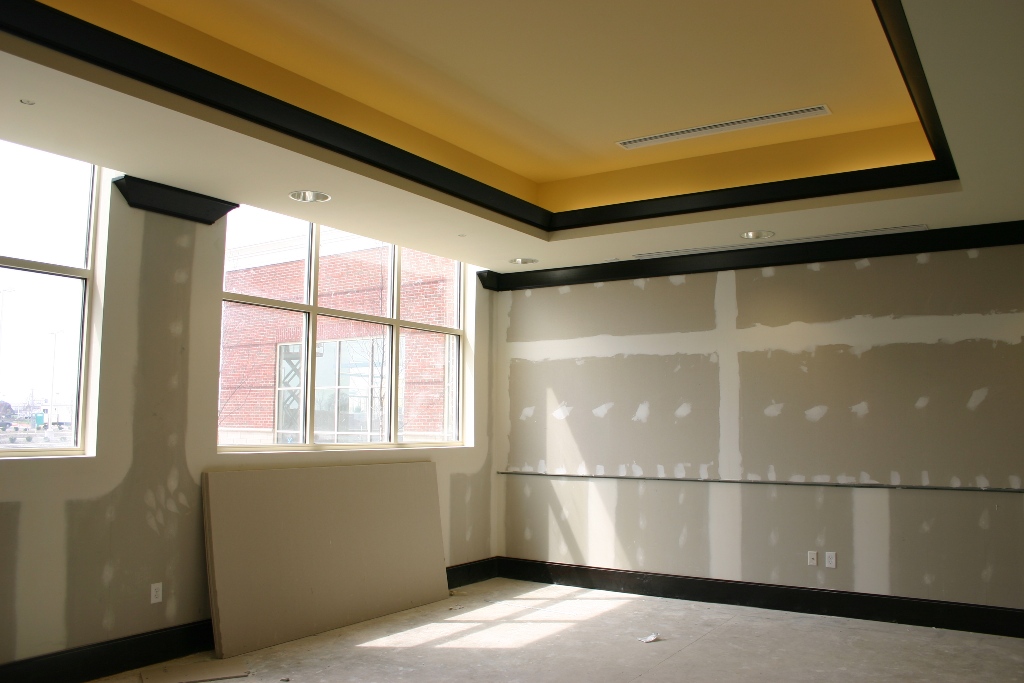 Gypsum Board Sizes and Types
Gypsum board is available in 48" and 54" widths and factory cut in lengths of 8 to 16 feet. Thicknesses vary depending on application and/or building code requirements.
1/4" and 3/8" are commonly used for remodeling and laminating over existing surfaces.
1/2" and 5/8" are used for interior wall and ceiling applications, although 1/2" is generally used in residences while 5/8" is more widely used as a commercial product.
3/4" and 1" thicknesses are also available, but these are used sparingly in specialized areas requiring higher fire ratings.
Along with being offered in a variety of thicknesses, gypsum board is also available in a variety of paper and core combinations to meet the demands of home owners and code officials. Some common types are:
Regular: Standard core and paper used as a final surface for walls and ceilings.
Type X and Type C: Made with fiberglass fibers and other additives to improve fire resistance.
Type C: Has an enhanced core and is required in some UL assemblies. They are available in 1/2" and 5/8" widths.
Water/Moisture resistant: Water resistant paper face and core, used in higher moisture areas such as bathrooms. Also available in 1/2" and 5/8".
Gypsum Core and Liner Boards: Typically 3/4" and 1" thick boards used in separation walls and shaft wall systems as required by building codes.
Abuse/Impact Resistant: These products have scuff or tear resistant face paper and dent resistant cores and are used in high traffic areas. Available in 5/8".
Mold/Mildew Resistant: New to the residential and commercial market, these boards are engineered with greater water resistant chemistry for the core and face paper to create a greater level of protection.
These are just a few of the many different types of gypsum board; other exterior type products are also available.

The Buildipedia research and writing staff consists of dozens of experienced professionals from many sectors of the industry, including architects, designers, contractors, and engineers.
Website: buildipedia.com/
Latest from Buildipedia Staff