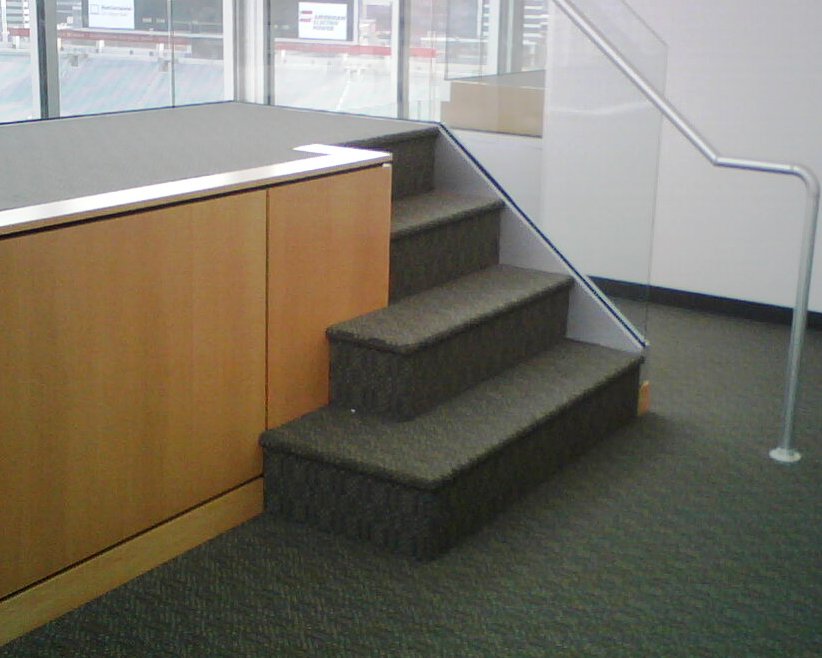 Carpeting is a decorative sheet or tile floor covering that is both practical and versatile.  Used in both residential and commercial buildings, carpeting accounts for more than half of all floor covering installed each year.  Carpeting was originally known as "rugs," which were commonly used on walls and tables.  They were not typically used as a floor covering until the 18th century.  The word carpet can be traced to the Armenian "karpet," "kar" meaning to knot or stitch.  Early hand tied and knotted rugs were spun from plant fibers and the sheared wool or hair of sheep and goats.  Weaving of carpets started prior to the 1600's and flourished through the 1700's.  Carpet manufacturing today mixes old methods and new innovation, providing a low cost floor covering with significant design flexibility and relatively low maintenance, which also insulates for sound and temperature.

Weaving and tufting are generally the two methods most commonly used to manufacture carpeting.  There are a number of variations to these methods, along with various types of manufacturing, such as needlefelt, flatweave, knotted pile and hooked rug.
Woven carpet is created on a loom with the basic principal of lacing two sets of threads together at 90 degree angles.  The warp consists of threads laid parallel to one another and stretched to keep them in place.  The weft is pulled through, in an under and over pattern, creating a single piece of carpet when complete.  Woven carpets are exceptionally durable.
Tufted carpets, which grew out of the chenille bedspread industry, have the threads or pile injected into a backing material.  A secondary backing of a synthetic woven fabric is bonded to the first layer to provide strength and stability.  The pile loops can be left uncut, resulting in either level loop or multilevel loop carpet. Or, during a final manufacturing stage, the tufted pile loop may be cut, resulting in cut pile carpet. Tufted carpets are the most common kind, accounting for more than 90% of carpets sold today.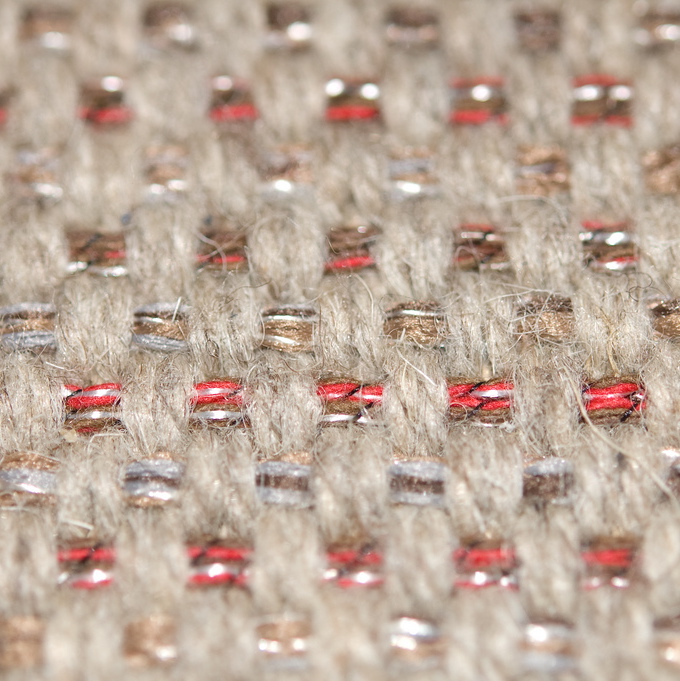 Modern weaving and tufting machines use computer technology to impart a designer's pattern and color and to determine the construction and density of the final product.  Technological advances have created a broad range of design possibilities for the residential and commercial market alike, including intricate multi-color designs. They have also made possible different pile options, which influence the texture, plushness, and durability of the carpet.
A number of fiber options present themselves when selecting a type of carpet.  Wool is a natural and traditional material that has been used for centuries.  Wool is extremely durable and soft to the touch; however, wool is the most expensive.  A few other natural fiber options such as sisal and cotton are available, although these fibers are less durable.  Synthetic fibers used for carpeting include nylon, olefin, and polyester.  Nylon is a very popular fiber that offers excellent color choices, is easy to clean, and is long wearing.  Olefin provides excellent stain and mildew resistance, but it does not have the wear resistance of nylon.  Polyester has good color retention and stain resistance, although it tends to crush or mat down easily.  Manufacturers are also blending fibers in a variety of ratios to create carpets that offer the best qualities of each type of fiber.  For example, wool/nylon blends combine the look, comfort and durability of wool with the stain resistance and strength of nylon.
Today's carpet manufacturers are producing more "green" products and have increased air quality testing to produce products that contain very low VOCs (volatile organic compounds).  The carpet industry has made significant progress in sustainability through the reduction of greenhouse gasses and water consumption, increased use of renewable energy sources, and the production of recyclable carpet material.
See also, Carpet From Recycled Plastic Bottles

The Buildipedia research and writing staff consists of dozens of experienced professionals from many sectors of the industry, including architects, designers, contractors, and engineers.
Website: buildipedia.com/
Latest from Buildipedia Staff