Builder Hides Secrets in the Basement
In today's challenging housing market, builders need to know a few tricks of the trade to stay competitive and grow their businesses. Home builder Bill Doud doesn't keep his tricks up his sleeve, however – he keeps his secret selling tool in the basement.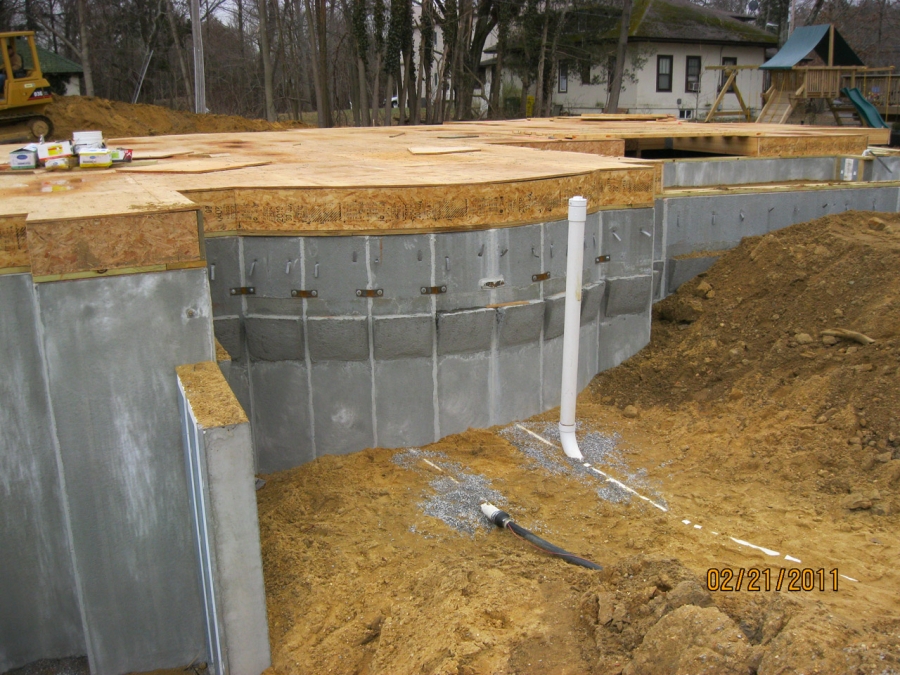 "We've used Superior Walls® foundations as the starting block for more than 70 of our home projects in the last six years," says Doud, president of Doud Builders, Inc. out of Bloomington, Illinois. "These precast wall panels make a tremendous difference in creating a home that's comfortable and energy-efficient. Using these basement foundations has helped me offer homebuyers more value for their investment, establish our company as a leader in the energy-efficient home building arena in our area, and grow our business.
"This is an evolving industry right now because of the economy. While it's challenging, it's also exciting. The advances made by manufacturers – like the insulated Superior Walls products – were not around when my great-grandfather got started in the construction industry more than a century ago," Doud says. "I believe that by using these products we're setting ourselves apart in our market and providing homeowners with true value."
Started in 1993, Doud Builders Inc. constructs energy-efficient homes in subdivisions throughout the Bloomington/Normal area. The company focuses on creating homes that insure livability and sustainability.
The Superior Walls R-5 and Xi™ panels used by Doud Builders in their homes are the first green-approved foundation systems in the country. Manufactured by Superior Walls by Precast Concrete Solutions in Springfield, Illinois, the wall systems have earned a Green Approved Product designation from the National Association of Home Builders Research Center. Doud and other builders choosing to use Superior Walls Xi and R-5 foundations can earn up to 13 points on a project toward a National Green Building Certification.
The Superior Walls foundations systems are resource-efficient, using up to 70% less concrete in a new home than conventional foundations. Stud facings eliminate the need for additional wood framing prior to interior finishing. Using fewer materials helps reduce the carbon footprint of the new home's construction process.
For homeowners, the benefits of Superior Walls foundations systems are substantial. The energy-efficient walls help lower energy costs and reduce energy leakage while providing increased living space in a comfortable setting.
"When I'm explaining the benefits of the Superior Walls foundation to homebuyers and realtors, I tell them how this system helps reduce a home's energy bills while eliminating moisture problems in the basement," says Doud. "I enjoy telling why I've selected this product for so many of my home projects. Most importantly, I like when the 'light bulb goes on' for people as they figure out that their basements will now provide them with comfortable, added living space in their homes."
For more information on Doud Builders, visit www.doudbuilders.com. Additional details on Superior Walls by Precast Concrete Solutions, an authorized dealer of Superior Walls, can be found at www.superiorwalls.com.

Available nationwide through licensees in a variety of states, Superior Walls foundations have been installed since 1981 when the company introduced the original R-5 Superior Walls precast foundation system. Superior Walls products are the first and only foundation systems to have attained the Green Approved Product designation by the NAHB Research Center, earning builders points on a project toward a National Green Building Certification. The company is a member of the International Code Council and the US Green Building Council. For more information, call 1-800-452-9255 or visit www.superiorwalls.com
Website: www.superiorwalls.com
Latest from Superior Walls