Xi Plus™ Precast Concrete Wall Systems Introduced by Superior Walls®
Superior Walls of America has launched the new Xi Plus™ product line of insulated precast concrete wall systems. Custom-made for the exact needs of each project, Xi Plus panels feature superior strength and insulation for the creation of dry, warm, and energy-efficient foundations.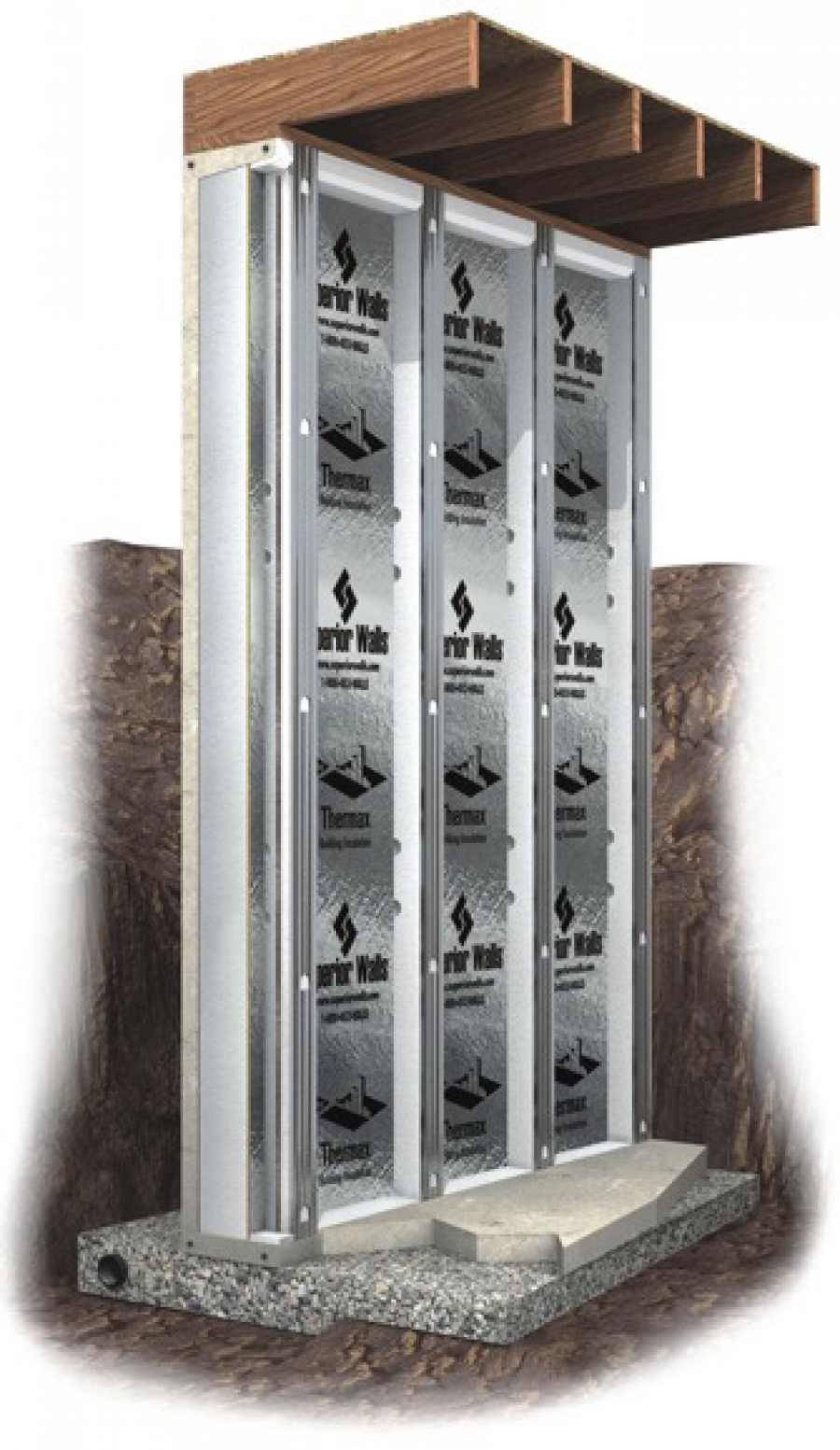 Building on the success of the popular Xi™ walls from Superior Walls®, the enhanced Xi Plus walls feature the additions of Dow® THERMAX™ reinforced polyisocyanurate insulation covering rigid foam insulation and a 4" insulated footer beam. A 4" standard floor slab may be poured equal to the height of the footer beam, eliminating the need for an additional screed board, which saves time and money in the construction process. Xi Plus panels are now available with a built-in insulation value of R-21.3 and can be insulated up to R-42+.
Energy-Efficient Foundations
Top-of-the-line Xi Plus wall panels are based on the proven design of the Xi wall system and provide builders and homeowners with additional superior benefits. Each custom-made panel is manufactured to the specific needs of a project. Features include the following:
5,000+ psi concrete reinforced with rebar and polypropylene fibers;

Four precast and insulated access holes in each standard stud to provide greater ease in wiring and plumbing;

Horizontal steel rebar inside top and bottom beams;

Vertical steel rebar inside each stud;

Insulated corners, studs, and bond beam;

Galvanized steel stud facing; and

Thermally isolated/insulated from exterior.
"All Superior Walls products are resource-efficient, using up to 70% less concrete in a new home than conventional foundations," says Jim Costello, president of Superior Walls. "The custom-made walls include precast openings for windows and doors while stud facings eliminate the need for additional wood framing prior to interior finishing. Using fewer materials helps reduce the carbon footprint of the new home's construction process."
For homeowners, the benefits of Superior Walls foundations systems are substantial. The energy-efficient walls help lower energy costs and reduce energy leakage while providing increased living space in a comfortable setting. Builders also benefit from saved job site time and labor when certified Superior Walls installation crews set the walls in place in less than one day, so that home construction can immediately begin the following day.
Xi Plus wall panels provide R-values that meet or exceed energy conservation values from both the International Energy Conservation Code (IECC) and the International Residential Code (IRC). The foundation walls can help in the construction of an ENERGY STAR® qualified home. As a custom wall assembly, Superior Walls products contribute to the overall home insulation value and reduce air infiltration into the home, thereby making a huge impact on the overall energy-efficiency rating of the home.

Available nationwide through licensees in a variety of states, Superior Walls foundations have been installed since 1981 when the company introduced the original R-5 Superior Walls precast foundation system. Superior Walls products are the first and only foundation systems to have attained the Green Approved Product designation by the NAHB Research Center, earning builders points on a project toward a National Green Building Certification. The company is a member of the International Code Council and the US Green Building Council. For more information, call 1-800-452-9255 or visit www.superiorwalls.com
Website: www.superiorwalls.com
Latest from Superior Walls