Lessons Learned: Installing Laminate Flooring
These are lessons learned from installing laminate flooring in my own home, along with my wife and a few friends. Laminate flooring is a relatively new and innovative product, well suited for home owners and do-it-yourself individuals who are looking for a weekend project. Fitting that description, my wife and I started our quest to redo our 12'-0" x 18'-0" family room.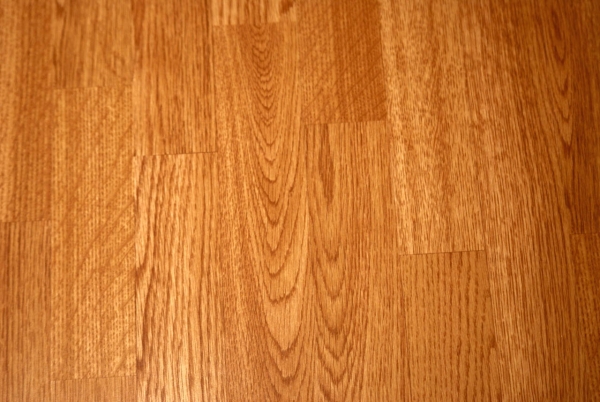 The very first hurdle we encountered came in trying to pick out a design style and color! In the last 20 or so years, this product has expanded so much that the possibilities of design, texture and color are overwhelming! Throw in the different manufacturers and you can see we had more than just one weekend in material selection alone. Once the stand around time and "do you like this one" time was over, we ordered the needed quantity and it was delivered.
Saturday morning, with coffee in hand and a few friends to help move furniture, the adventure began. The manufacturer's instructions were fairly clear and easy to understand, although it is best not to let all involved read the instructions. The "too many cooks" concept started to use up a lot of time! With existing carpet and pad removed (don't forget all those pesky staples from the pad), it was time to get started. It is best to ignore the whining about "my knees" and continue on with the lay out. Again, the instructions were easy to follow, and soon the underlayment pad was down and we were installing the first few strips of our new laminate flooring. With the installation kit, it was fairly easy to install. Cut outs for floor registers and door thresholds were another thing! Needless to say, getting some extra material in your original order is a very good rule of thumb. The cuts were an unforgiving operation. With a natural wood product, there is some forgiveness and sometimes, with a little sanding, for example, even a bad cut can be made to work. So after a few pieces of "trial and error," we were starting to make real progress. Then, the friends who have "gotta go" and the "I'm really hungry, are you" thing began to slow us down again.
Once the new laminated flooring was finally complete (sometime after dark and with each of us sporting a few new blisters and sweaty smiles) we were pretty darn proud of the finished product.
Laminated flooring, would we do it again? Is it a "do-it-yourself" type of project? Yes and yes! The project took two and a half adults of reasonable ability one long Saturday to complete, but what we learned in the process would speed up the job the next time. The floor has lived up to the manufacturer's claims. It is very durable and easy to clean; we have experienced dog traffic, spills, grandchildren tracking in snow and water, and have moved heavy furniture around without any problems to the floor or finish. And, yes, we are still married and have moved on to other projects together.

Mark graduated from Southern Illinois University in 1969 and, after a tour in the military, went to work for Marr Knapp and Crawfis Architects and Engineers in Mansfield, Ohio. Mark worked with the architectural firm from 1972 through 1985, receiving his Ohio Architectural Registration in 1984. While with the firm Mark was responsible for specifications and project site coordination. From 1985 through 2008 Mark was a partner with Quest Interior Construction Co., specializing in commercial light gauge metal stud framing, gypsum board systems, acoustical ceiling systems, hollow metal doors and frames, and flooring. As a project manager Mark was responsible for material and labor estimating, purchasing, and project management.
Latest from Mark Reisdorf