It goes without saying that everyone is responsible for their own safety, but on a job site, project managers and job foremen have a responsibility to others to make sure that the work place is safe.  A great place to start is to let everyone know that safety issues are taken seriously and the primary goal is to prevent injuries and lost time.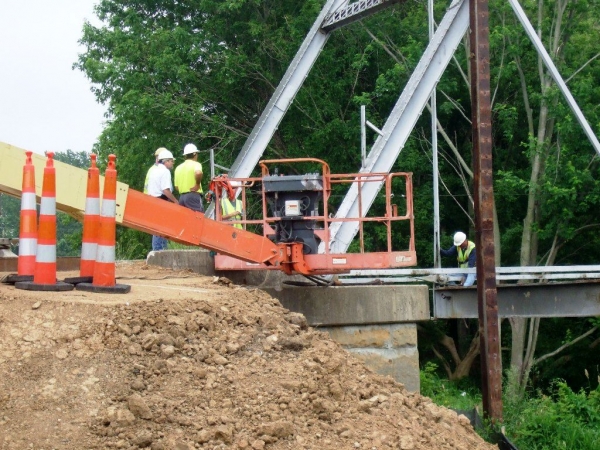 Requiring the basics such as hard hats, approved work boots, and safety glasses is important, but job site safety should begin before you step foot on site.
The Basics of Pre Construction Safety Planning
Employee Training: Reinforcing safe work habits and company rules.
Preplanning: Includes examining scope of work with the office project manager to determine what types of materials, tools, and equipment will be required.  For example: 

Will tow motors for material handling be required?
Are electric cords in good shape?
Are guards and protective devices on tools properly installed?
Will scaffolding and/or man lifts be required, and if so, are fall protection devices available?

OSHA Requirements: Training regarding OSHA standards and hazard communications should be discussed prior to crews arriving on the job site.
The United States Occupational Safety and Health Administration (OSHA), an agency of the United State Department of Labor, was created by Congress and signed into law as part of the Occupational Safety and Health Act in December of 1970.  OSHA's mission is to prevent work related injuries, illnesses, and occupational fatalities by issuing and enforcing rules referred to as "standards for work place safety and health."  While OSHA may cause the seasoned job foreman's blood pressure to rise, their effects on work place safety cannot be overlooked.  Since the agency was created, occupational deaths have been cut by 62% and injuries have declined by 42%.


Top Ten OSHA Violations for 2008
Scaffolding: Workers falling due to poorly constructed scaffolding and/or lack of guardrails.
Fall Protection: Provide protection for falling when working 6'-0" or higher above a surface.
Hazard Communications: General training including "how-to" properly handle and label hazardous materials.
Control of Hazard Energy (lockout/tagout): Unauthorized startup of machinery.
Respiratory Protection: Prevent lung and respiratory injuries.
Electrical, Wiring, Components, and Equipment: Grounding of power tools, cords, etc.
Powered Industrial Trucks: Training regarding powered industrial truck usage  (ex. how to use tow motors and fork lifts).
Ladders: Proper usage and fall protection.
Machines/Tools: Safety guards, shields, switches, etc.
Electrical System Design: Power distribution, overhead lines, cables, circuits, etc.
Creating a safety checklist covering the top ten OSHA violations mentioned above is one method to ensure they do not become an issue on site.  After the project is underway, another useful method to reinforce job site safety is continued on site training.  Begin each day with a short ten minute "tool box talk."  A few items that should be discussed are scheduling, scaffolding and/or man lifts, fall protection, checking for frayed or ungrounded power cords, and proper safety attire.

In-house employee safety training, thorough preplanning, and the use of tool box talks will set the tone of safety and will establish crew attitudes for a project.  Attention to safety will communicate to others on the site that your crew and your company take job site safety seriously.

Mark graduated from Southern Illinois University in 1969 and, after a tour in the military, went to work for Marr Knapp and Crawfis Architects and Engineers in Mansfield, Ohio. Mark worked with the architectural firm from 1972 through 1985, receiving his Ohio Architectural Registration in 1984. While with the firm Mark was responsible for specifications and project site coordination. From 1985 through 2008 Mark was a partner with Quest Interior Construction Co., specializing in commercial light gauge metal stud framing, gypsum board systems, acoustical ceiling systems, hollow metal doors and frames, and flooring. As a project manager Mark was responsible for material and labor estimating, purchasing, and project management.
Latest from Mark Reisdorf