Western Michigan University: The Bronco BIM Initiative
Written by Sarah Hodges, Sr. Industry Marketing Manager, AEC, Autodesk
Western Michigan University (WMU), located just west of downtown Kalamazoo, is one of Michigan's premier universities. With an enrollment of nearly 25,000 students at the undergraduate and graduate levels, Western Michigan University has made a name for itself in both education and research.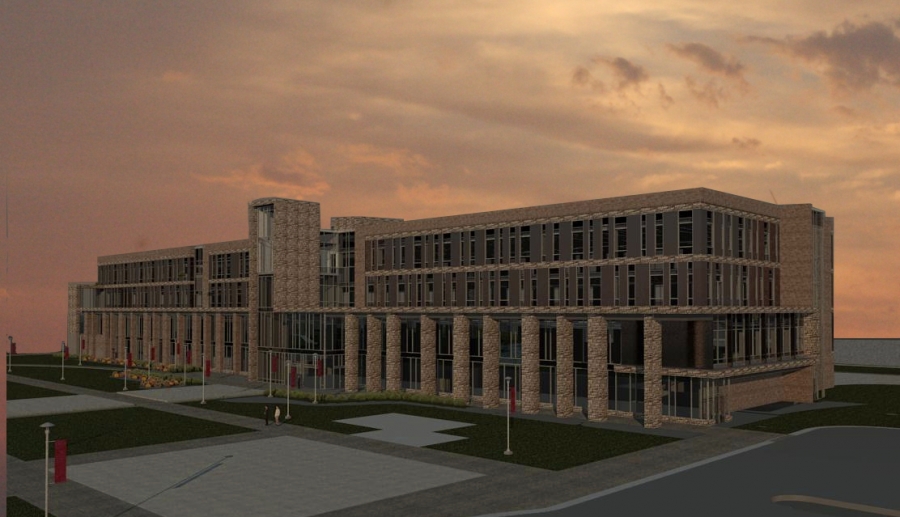 The Facilities Management Engineering Division at WMU is responsible for providing operational and construction support to the campus and for the project management of mechanical and electrical upgrades. Over the past year, the Engineering Division has developed what it calls "The Bronco Building Information Modeling (BIM) Initiative." Named for WMU's athletic teams, the Bronco BIM Initiative seeks to establish a complete catalogue of 3D models created with Autodesk BIM Solutions, representing every building on campus. BIM is an intelligent model–based process that provides insight for creating and managing building projects faster, more economically and with less environmental impact. WMU's team is creating their models to store data on campus building systems, ranging from major equipment maintenance information to life-safety equipment, to heating and cooling systems.
"Essentially, we have a created a comprehensive, realistic, detail-specific digital campus, "said Michael Hodgkinson, building commissioning administrator at Western Michigan University. "Access to all facilities data in real time is invaluable for the Engineering Division, which is responsible for a multitude of assets campus-wide. The models we have created are an extension of that effort."
WMU has made this progress in campus and project management by leveraging the power of building modeling; software products that the team utilized were Autodesk Revit Structure 2012, Autodesk 3ds Max, AutoCAD Civil 3D, Autodesk Revit Architecture 2012 and AutoCAD 2012. "These programs allow us to efficiently visualize, design, and manage our work," says Hodgkinson.
The modeled environment is expected to support the campus's efforts from design through construction.
Renovation and New Construction: Existing AutoCAD models from when the campus buildings were first designed are being used as the basis for new construction expansions for WMU's Lee Honors College building and for a regional chiller plant expansion, centered in Schneider Hall, which houses WMU's Haworth College of Business. The existing AutoCAD models are helping to inform new campus building designs. The university also saw this as an opportunity to better understand existing building performance and used the AutoCAD documentation from the existing buildings to inform new intelligent models created with the Autodesk Revit platform products. With the existing campus buildings now modeled in the Revit platform products, WMU can leverage BIM to analyze energy usage and make improvements for more energy-efficient and eco-conscious "green buildings."

Laser Scanning: To ensure that existing building models were accurate and accounted for recent operations and any maintenance performed since the as-built documentation was completed, the Engineering Division team began working on a project that will allow them to use laser scanners to capture existing conditions and compare against existing models to identify any potential changes required in the as-built model. WMU plans to bring laser scanning point cloud data into the BIM process to support their existing and new construction design needs.

Clash Detection for New Construction: WMU's new $62 million Sangren Hall classroom building—on which construction is currently underway—is using BIM for design coordination to determine all mechanical systems locations and to perform clash detection and resolution, not only for equipment but also for service access areas prior to construction.
The team at WMU is also hyper-focused on gaining project buy-in from various campus and local decision makers. For example, several recent projects have used advanced visualization with BIM to help illustrate design intent.
"Without realistic, 3D representations of their final form, WMU facilities—including the Office for Sustainability building, the Sangren Hall site, the Western View residential apartments, and the Lee Honors College—may have never been approved for construction," says Hodgkinson.
The Facilities Management Department has also created a 3D floor plan website, utilizing Autodesk Design Review and Navisworks. With this website, any web-accessible user has the ability to see and tour WMU's models—and the capacity to view them in a simple web-based format. WMU's engineers and planners can download a copy of the models' master files; this access to models for take-offs, mark-ups, or modifications for proposed changes greatly enhances efficiency.
"Our projects, operations, engineering and planning teams literally have access to all of our existing and planned facilities at the click of a mouse," says Hodgkinson. "University administrators can also easily use this tool; it really democratizes facilities and maintenance."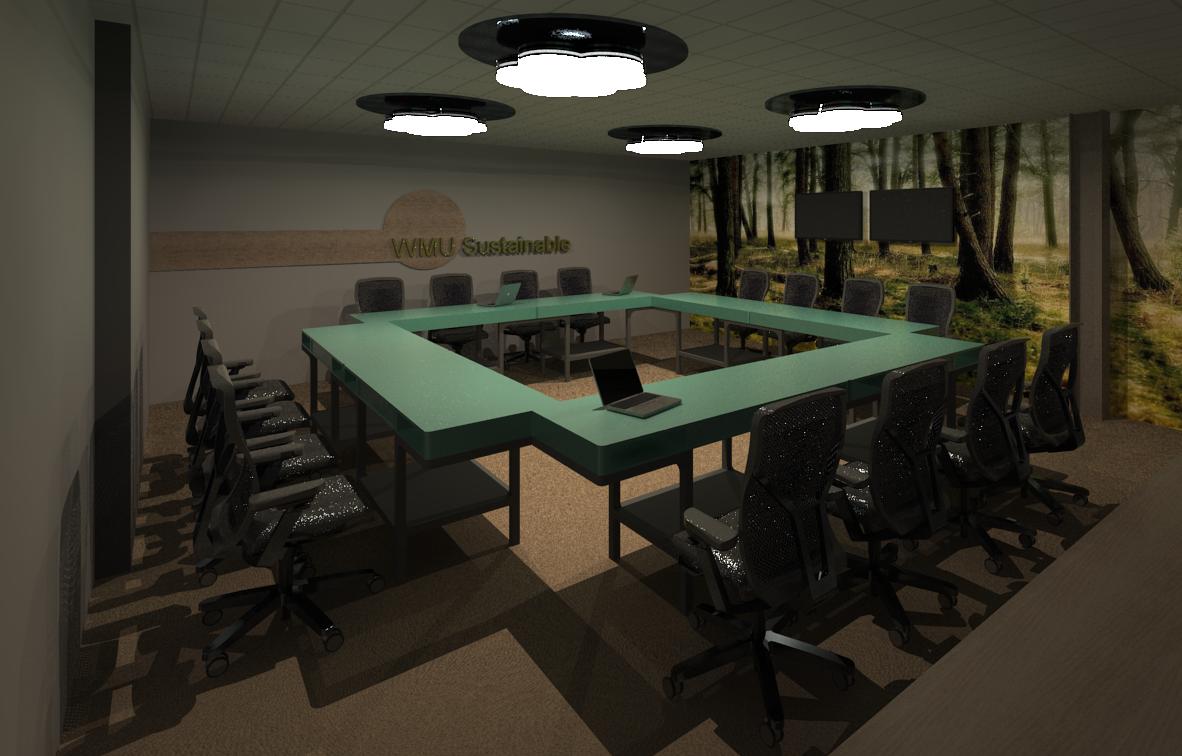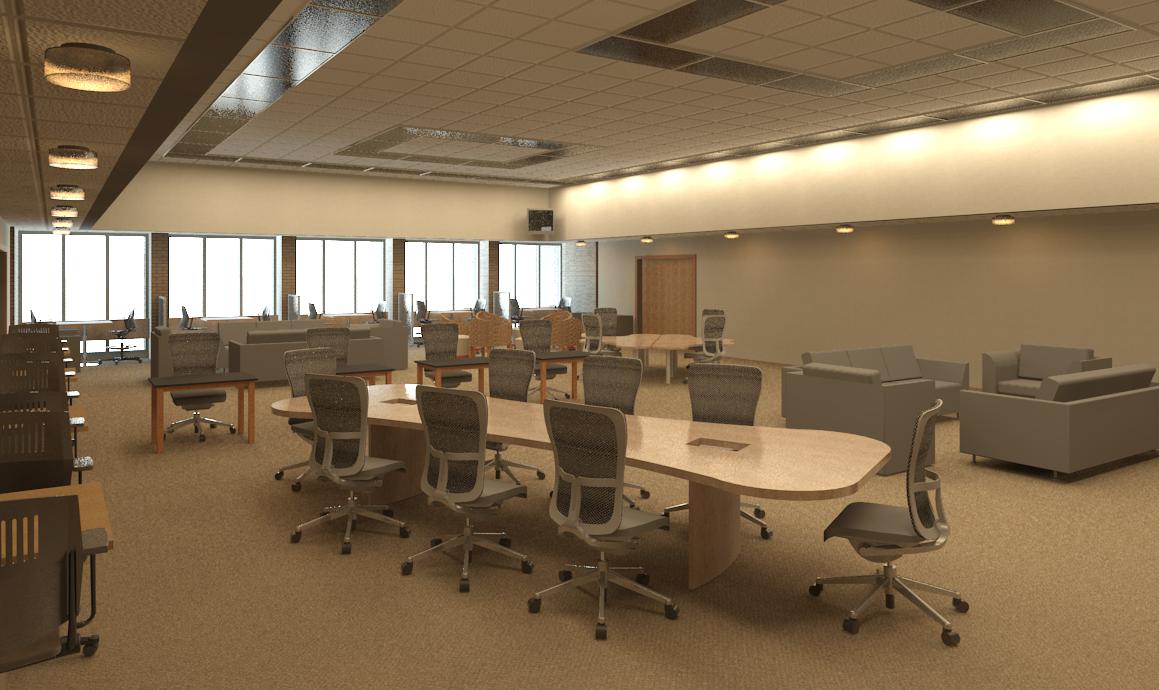 Additionally—and importantly—the Facilities Management Department estimates that the cost savings resulting from WMU's Bronco BIM Initiative will be very widespread, ranging from long-term savings in improved building operations from energy analyses, to preventing costly mistakes during fabrication and construction by model-driven inspections. The team even envisions reducing costs in existing building operations by making energy data available for analysis by engineers.
Given the recent success of campus projects, WMU recognizes BIM as the "wave of the future" for building operations and maintenance. The Engineering Division believes that continuing education in industry technology is beneficial to everyone involved. So, as part of the Bronco BIM plans, the WMU team pushes engineers into an environment where they can gain exposure to the latest BIM technology.
"This embrace of cutting-edge technology will prove invaluable when we begin a 'full BIM' project—where all players must contribute to the master 3D project model—such as the one currently proposed for our new Medical School, now in the concept phase," says Hodgkinson.
Through the Bronco BIM Initiative, WMU is also a leader when it comes to integrating professional application of design and maintenance technology into the classroom environment. WMU's facilities division has partnered with the Civil Engineering Faculty at WMU's College of Engineering and Applied Sciences (CEAS) for laser scanning, senior design projects, and BIM development. This partnership has exposed CEAS students to the latest BIM technology, exploring its implications in a real-life situation. The Facilities Management Engineering Division found that the practical experience has helped several CEAS students secure facilities management positions following graduation.
WMU's use of Autodesk technology is helping to position the university as an innovator in facilities management in higher education. The "Bronco BIM Initiative" is an example of a university Facilities Management Department capitalizing upon all of the tools at its disposal to streamline operations and maintenance.
Go Broncos!