2011 Holiday Gift Buying Guide for DIYers
Need some ideas for gifts this season? The DIYer in your life will love any of these gifts, whether you choose a tool or select a book or music that he/she can enjoy during holiday "downtime."
Things are beginning to get festive around the international headquarters of Buildipedia. Our managing editor has been wearing the Santa suit since Halloween, of course, but even the video crew is now sporting the green tights and pointy ears of Santa's helpers. Indeed, representatives of all holiday traditions roam the corridors of the office, going about their important work with a spring in their steps and jolly tunes on their lips. Not to mention the visions of sugar plums dancing in their heads.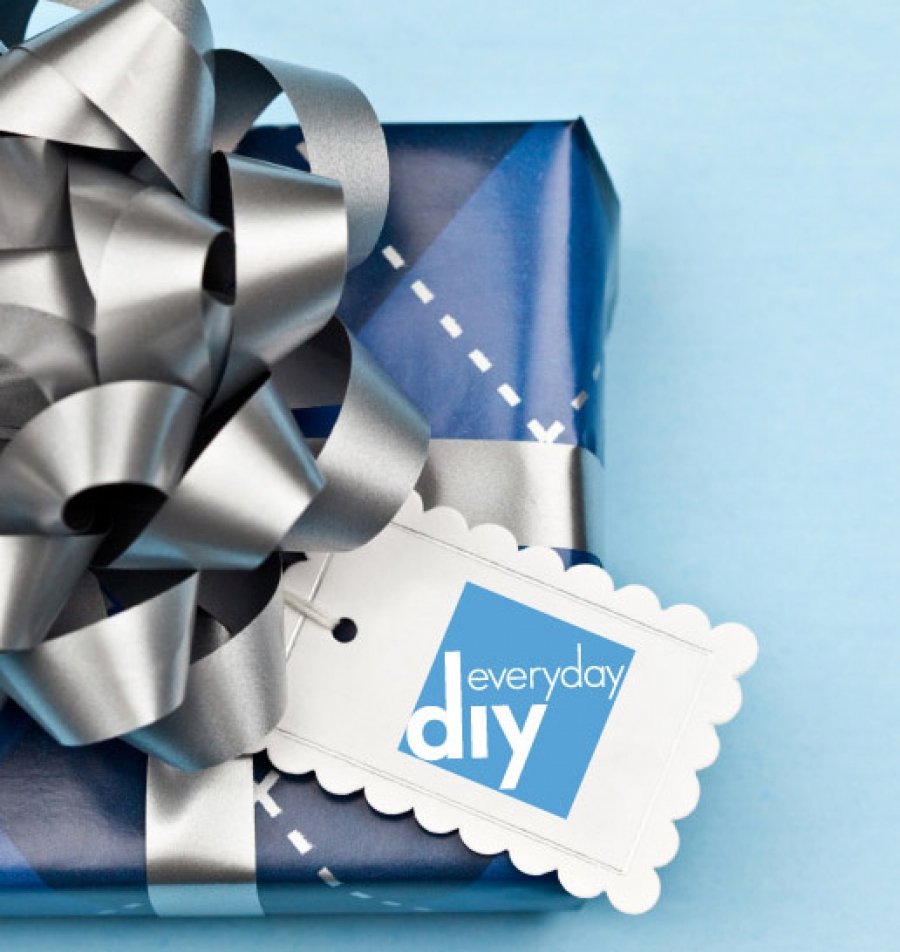 It's that time of year when we reflect on all of the good things that have happened and try to forget the bad things with regular doses of eggnog and several hundred-odd cookies. Back in the day, when I was a lad, my Dad swore that he loved fruitcake – no kidding. Not the possibly good, homemade, soaked-in-rum version, but that artificially colored, unnaturally dense, four-pound brick of a fruit cake. I've seen him put away several of those between Thanksgiving and the New Year and live to tell the tale.
Still, he'd likely be tempted away from such delights with the right do-it-yourself gift. While dear old Dad would warmly thank you for the scarf/tie clip/brass sailboat sculpture, he'd really light up when he opened a newfangled tool. I, myself, have been known to drop the odd hint or two, especially after having finished some age-old task from the honey-do list she's been nagging... er... pleasantly pressuring me to complete. It usually goes something like this: "Well, if you like the way that new toilet paper holder works, imagine what I could do with a (insert $9,000 wonder tool here)!"
In the spirit of the holidays, when we at Buildipedia believe it is better to give than to get, we offer this list. This is our way of helping you know what to give that brave, intrepid handyman or handywoman in your household. OK, so these gift ideas come from the lists of folks around the office – this is what they want this holiday season.
Ridgid JobMax: Here's a 12V lithium ion multi-tool for the hard-working weekend warrior who is still trying to finish that big renovation job in his or her "spare time." It's an oscillating cutter & sander, but it can also act as a right angle drill/driver and right angle impact wrench. Look at it this way: with all of those attachment options, they'll have fewer excuses for why it's not quite done yet.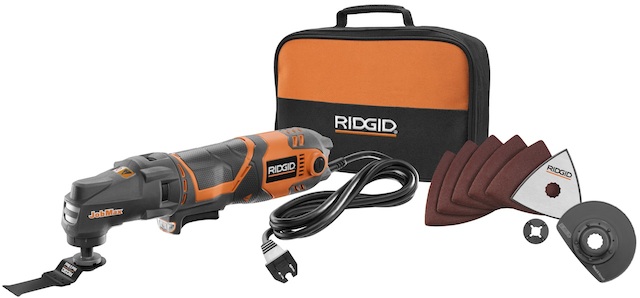 Dremel Saw Max: This powerful little cutter will take care of a variety of jobs without your needing to fire up the circular saw. With a 6 amp motor and ergonomic design, it's a sure thing for gift giving success.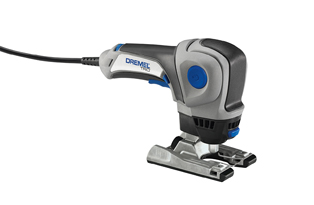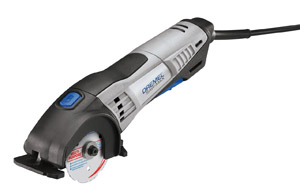 Dremel Trio: While we're at it, Dremel has another great, compact tool that upsizes your standard rotary tool while keeping it manageable for cutting, sanding, and routing. Um, honey, are you reading this? Just wondering...
Milwaukee Hackzall: Here's a lithium ion battery-powered reciprocating saw with plenty of power in a smaller package for one-handed cutting and getting into those hard-to-navigate spaces. I'm going to bet this tool won't spend much time on the shelf.
While we're on the subject, how about making that reciprocating saw more versatile? Try out ReciproTools adapter, which will allow you to attach scrapers, rasps, files, and more. Or, for a simple scraper set, pick up a Spyder Scraper, which is made to fit right into any standard reciprocating saw mount. Spyder also offers a grout removal tool and a "bore-blade," which is, literally, a double-edged sword, letting you cut in one direction and then the opposite direction without pulling out the saw.

Zip Snip: This battery-powered rotary cutter works like powered shears to cut carpet, leather, cardboard, and fabric. It also cuts through those annoying plastic "clam shells" that nearly every new toy comes packaged in these days, so you might want to just pick this up for yourself before the holidays arrive.
Stanley Heavy Duty Clamp Light: This light clamps on anywhere and swivels 360 degrees, lasting 30 hours on one set of batteries.
Stanley Laser Level Square: Is your DIYer about to tackle a tile job? This tool will help to get the layout done, fast. It projects horizontal and vertical laser "chalk" lines up to 30'.
Music from www.buildingsongs.com: The band Biscuit Joint is the brainchild of Ken Kaline. Anybody who has built anything or spent time on a job site will appreciate these hilarious songs.
Did your do-it-yourselfer get a new tablet for the holidays? How about some helpful apps to go with it? Try Carpenter's Helper, which not only acts as a regular calculator, but will also calculate in units (yards or meters) and will help to design and layout stairs, roofs, floors, and walls. sightLevel will turn your iPad or iPhone into a level for quick, accurate installations. I.D.Wood will help you to identify over 200 species of wood – especially handy when trying to match an old piece of trim or furniture.
"Shop Class as Soulcraft": This book, by author, philosopher, and motorcycle mechanic Matthew B. Crawford, was my summer reading this year. I highly recommend it to anyone who enjoys the making and fixing of things. Crawford's funny, intelligent conversation delves into the satisfactions of manual work and makes a cogent argument for the value of the mental challenges and rewards of working with your hands.
Here's wishing everyone a healthy, happy holiday season. As our gift to you, we're giving away a basic DIY tool kit from Great Neck – all you need to do is tell us a funny holiday DIY story, and I'll pick the most creative one. The winner will receive the toolkit, and I'll feature the story in an upcoming blog. Good luck!

Latest from Jeff Wilson