Small Houses: The Benefits to a Downsize
Ever considered the amount of house you choose to occupy? Join Jeff Wilson, the host of Everyday DIY on the At Home channel, in thinking small to see what it can do for you and what great possibilities exist for living in tiny spaces.
Back in my "salad days," I spent a little time working in a ski town out west, and I do mean working – I had three jobs at any one time and had job titles as diverse as Record Store Clerk, Taxi Driver, Pizza Delivery Guy, and Graveyard Shift Convenience Store Clerk. That last job was the only one I ever had where I had to routinely carry a baseball bat (and I don't mean that in a good way).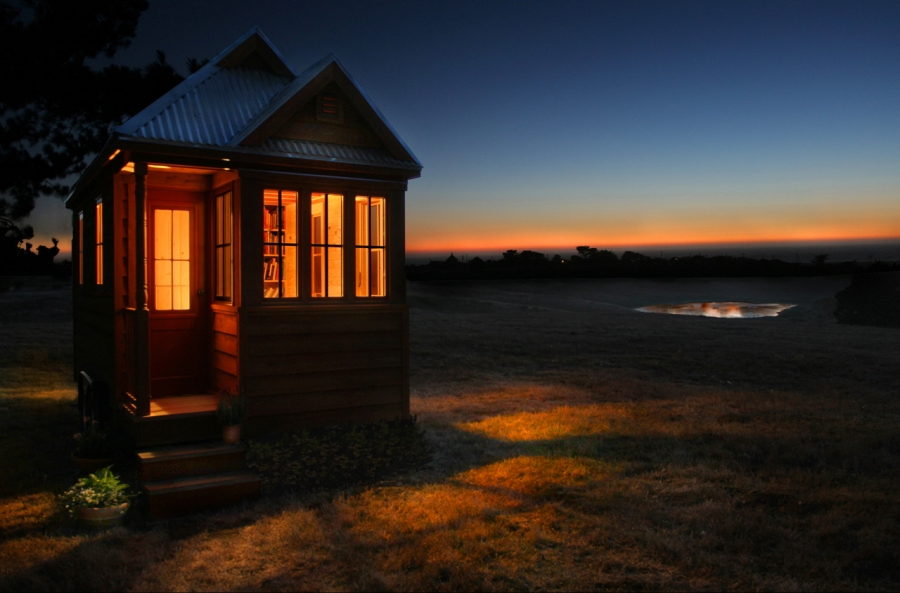 At any rate, since I'd moved to said ski town just after the season got underway, not many places were left to rent. My only choice in the short run was to live in a camper down by the river at the local KOA until something opened up. After a month or so of freezing my behind off in the trailer in those Idaho mountains, something finally did open up. As luck would have it, the place was right in town, although the friend who found it for me said that it was "the smallest free-standing house with a basement in three counties." She wasn't kidding.
---
Home Builders Resource Center
Brought to you in partnership with: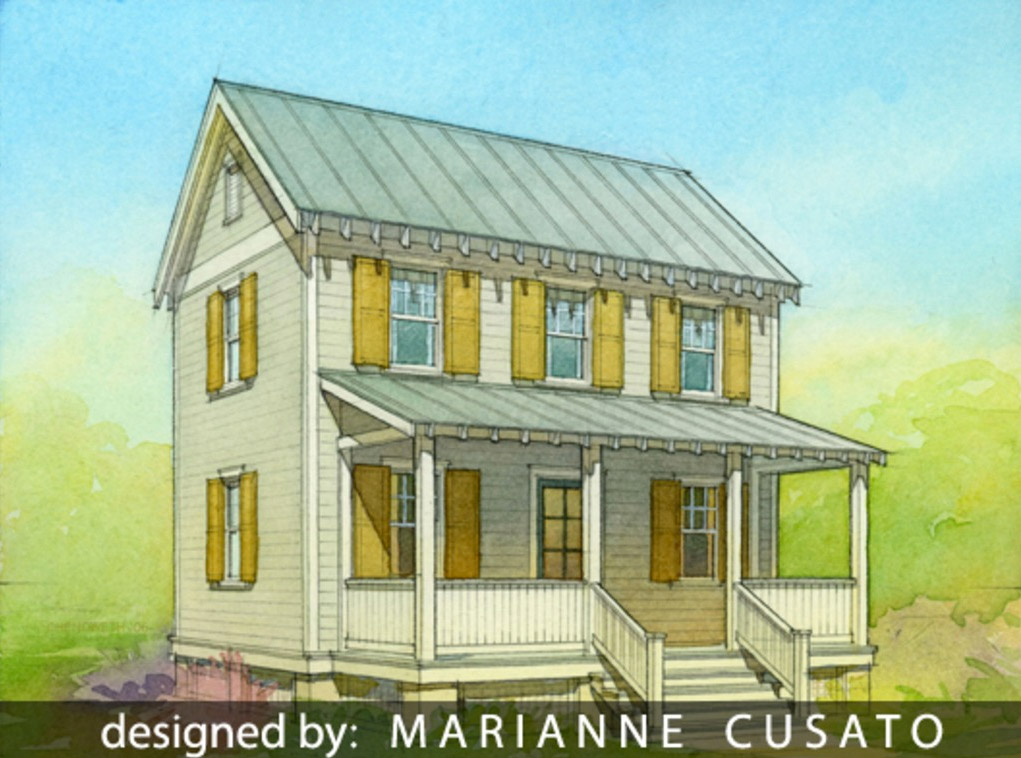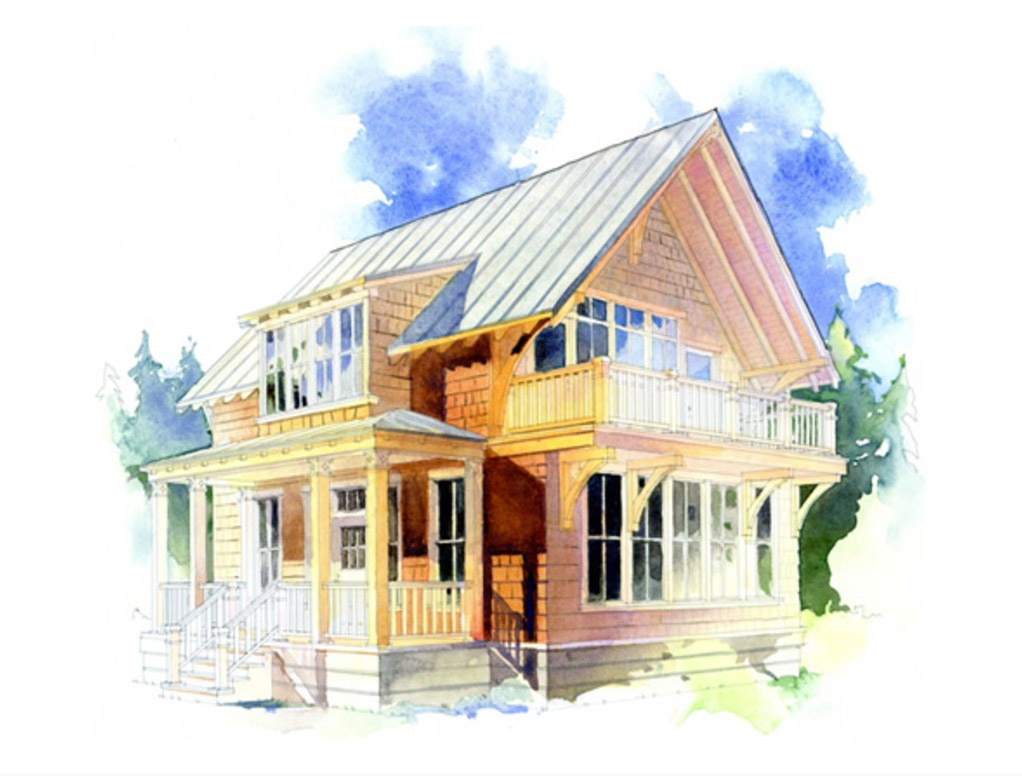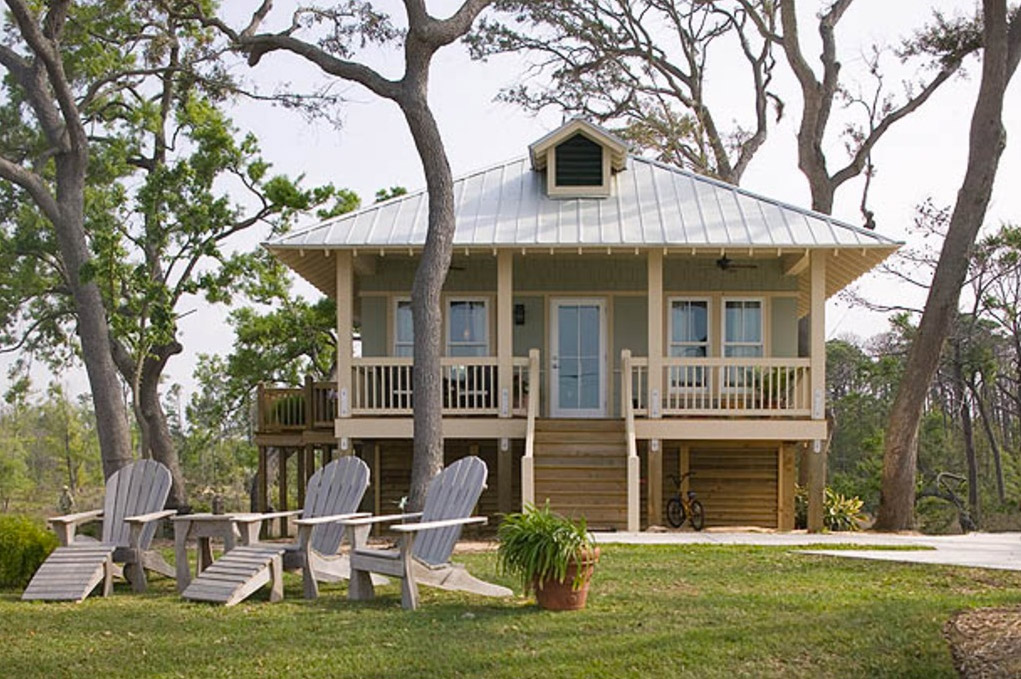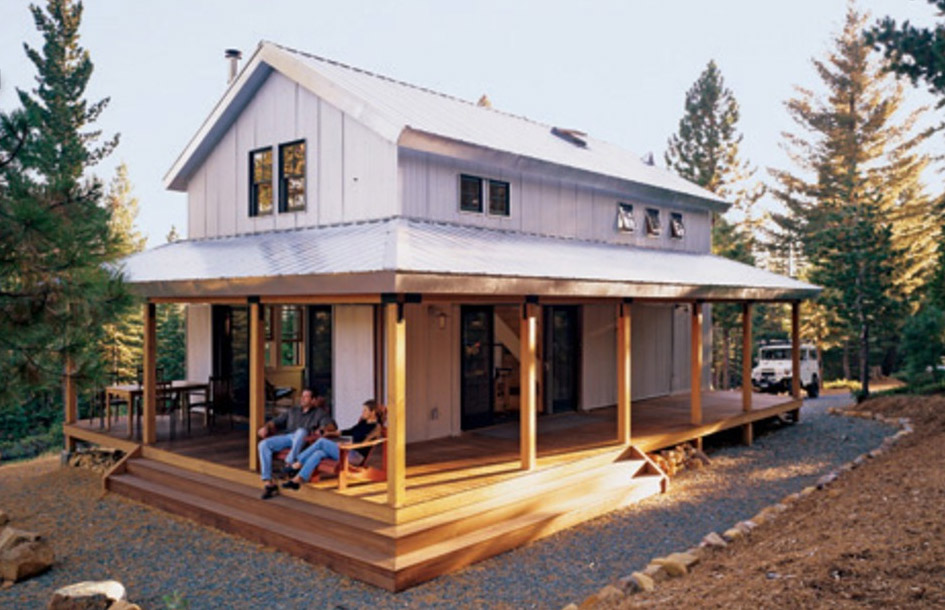 Browse these plans and others at
http://www.houseplans.com
.
---
I slept in the attic/loft, which was only a little bigger than the queen mattress. Who knows how they got that up there? Down a ladder you came into the main living and kitchen space. Down another ladder and you were in the bathroom/shower/storage/basement. It was heated by a burner on the electric stove. It came with a resident cat. While it wasn't a place to have big parties in the middle of a frigid Idaho winter, I was happy there. For a single person, it was just the right size at 10' x 12'.
I say this to point out a trend in housing these days. From the heyday of the McMansion-era, we've come through the recession and have been left wondering, "What the hell were we thinking?" Maybe, like Henry David Thoreau, we should have been asking "do I own the house or does the house own me?" That question has led to folks looking for a way to live smaller, simpler, and maybe even mortgage-free. One way to do that is to downsize dramatically, into a tiny house.
Tiny homes are not only much cheaper, but they can be moved easily if need be. They're also cheaper to run and maintain, not to mention the fact that you won't spend hours and hours cleaning. All around, tiny homes demand less of your hard-earned time and money.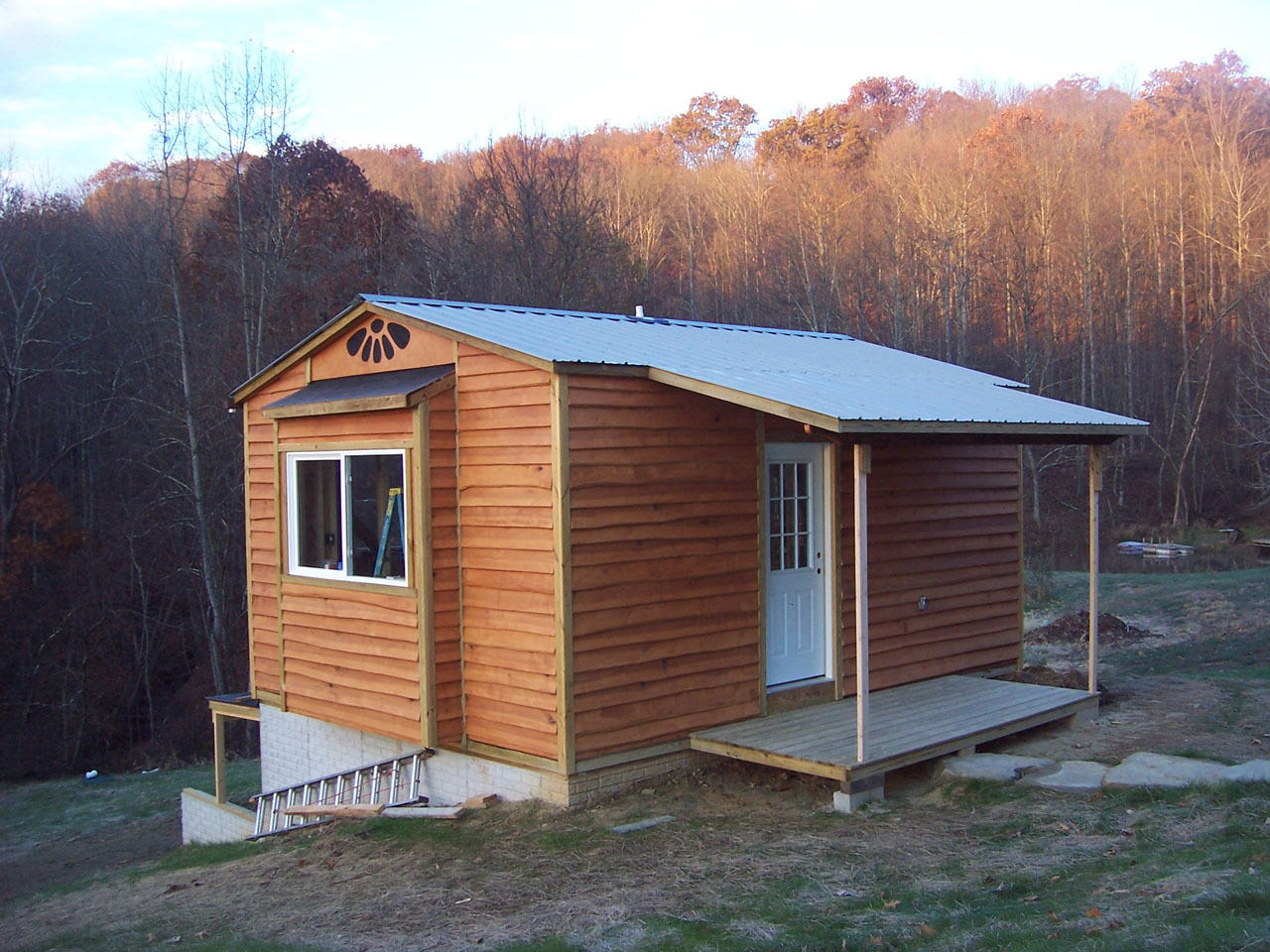 Lots of builders, like my friend Danny Yahini, have jumped on the tiny-house bandwagon. For a fraction of what you might spend on a traditional home, you can purchase a 300 sq. ft. home (several sizes are available) built by Danny that can be delivered on a trailer to your site. The homes are full-featured, including kitchen, bath, living, and sleeping areas. Danny even goes the extra mile in energy efficiency by using modern air-sealing techniques with the 2' x 6' walls full of cellulose insulation. Since he also uses 14" of cellulose in the attic, that's one cozy little house, all for under $95 a square foot and made right here in my back yard.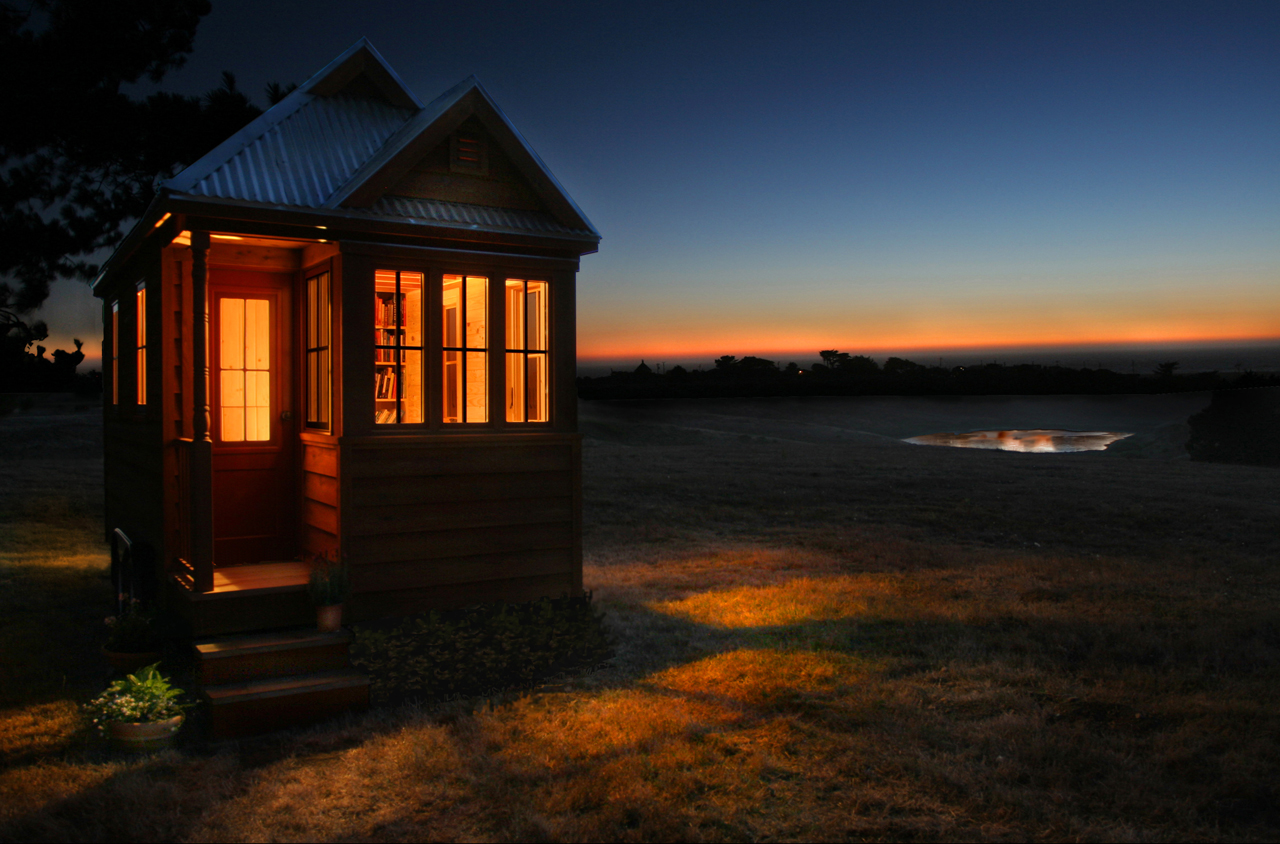 Danny isn't the only tiny home builder out there. Tumbleweed Tiny Houses has been on the scene for over 10 years now. Heck, they've even been featured on HGTV's Design Star. You can buy a variety of their homes as ready-to-assemble kits or just get the DIY plans. Tumbleweed Tiny Houses offers homes as small as 90 sq. ft. – maybe a bit tight for a dinner party but plenty for a single guy or gal who loves the outdoors. I personally like the rustic style of these homes, whether 90 sq. ft. or (the more sane) 800 sq. ft. If you like a more modern look, check out Tumbleweed Tiny Houses' Popomo. It has everything necessary to accommodate 1 or 2 people for under $50,000.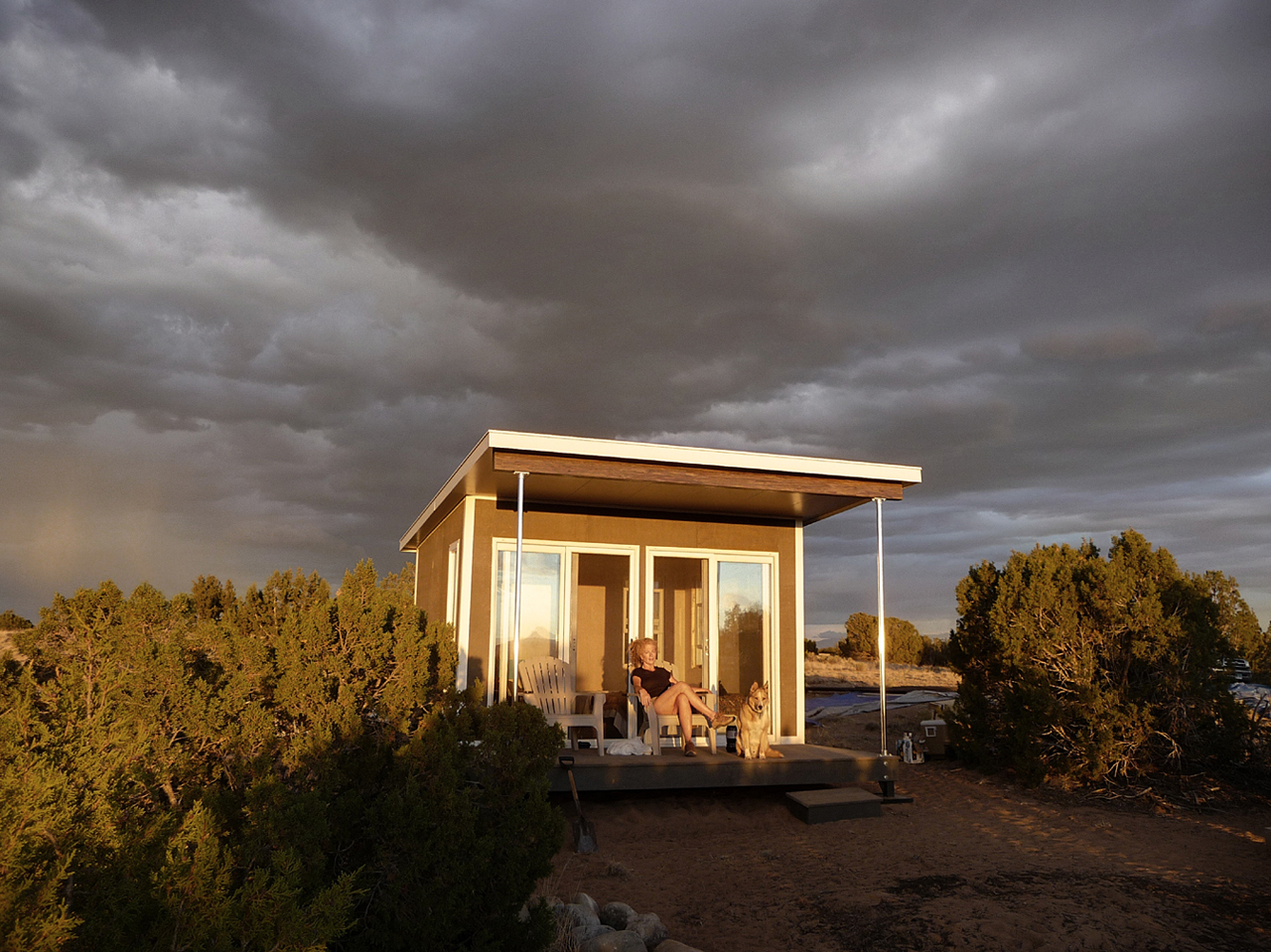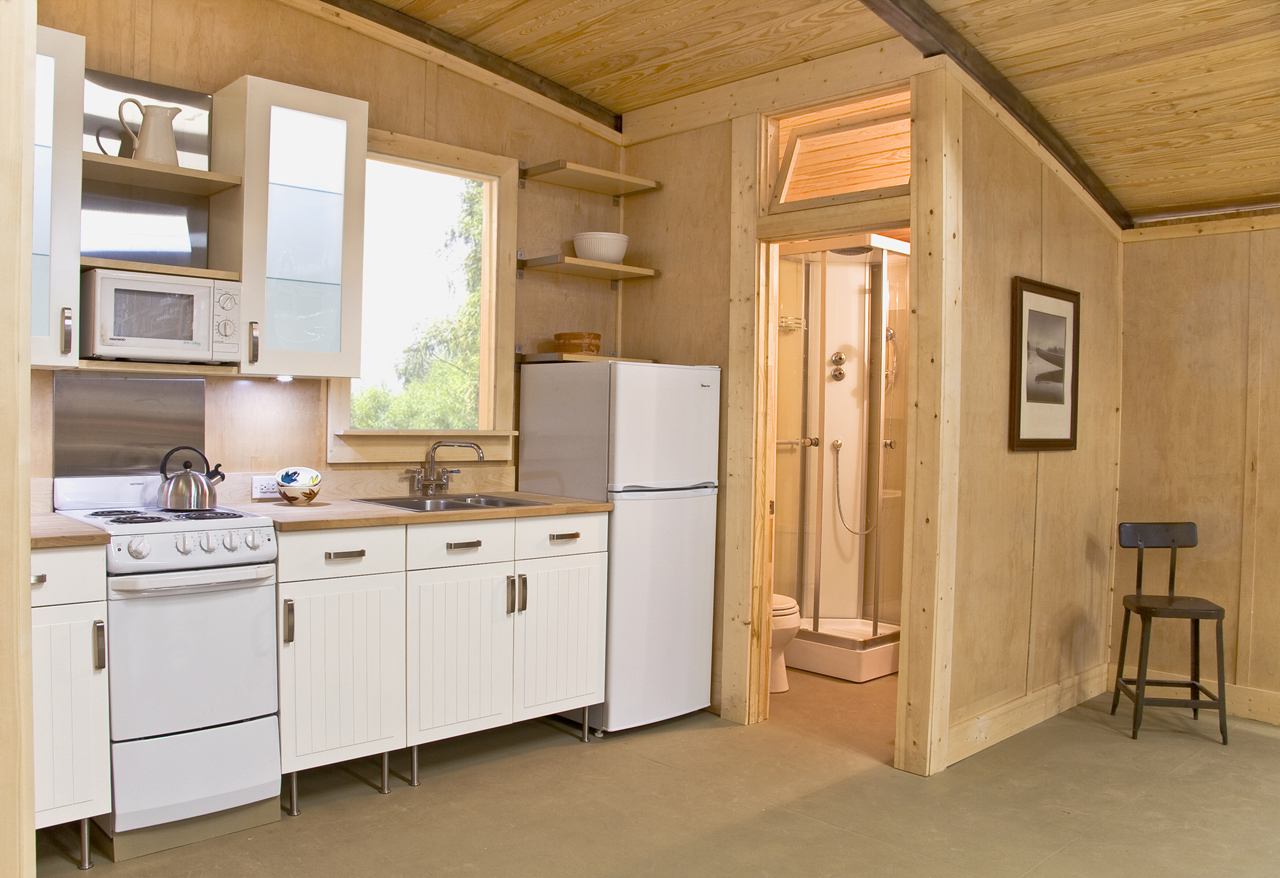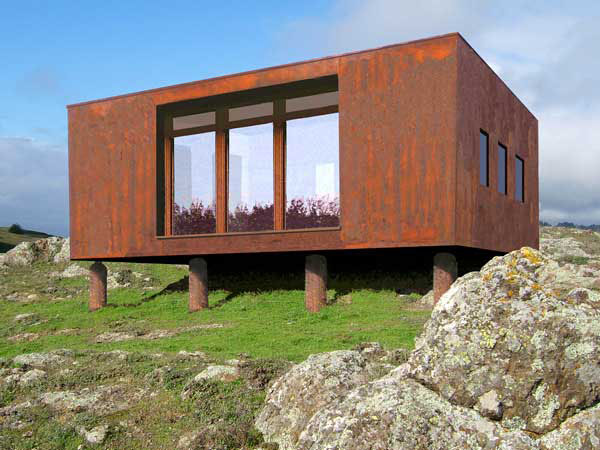 Speaking of modern, you also might like what the folks at Cabin Fever have to offer. The Zip model is a kitchen-less, bathroom-less version that can be bolted together to make your ideal office, guest room, yoga studio, or nap room (my preference). If you want a full-featured home, you can go with one of the Maxwell models. In any case, you get a tiny home that can be assembled quickly just about anywhere.
If you're a die-hard DIYer and want to start from scratch, browse through the many small home plans on Cusato Cottage's site. They offer plans for homes from 600 sq. ft. to 1,800 sq. ft., all with a distinctive cottage feel. While not particularly "tiny," they're small enough to give you many of the benefits of tiny home living even when, like us, there are four people, two businesses, and way too many projects going on at any given time.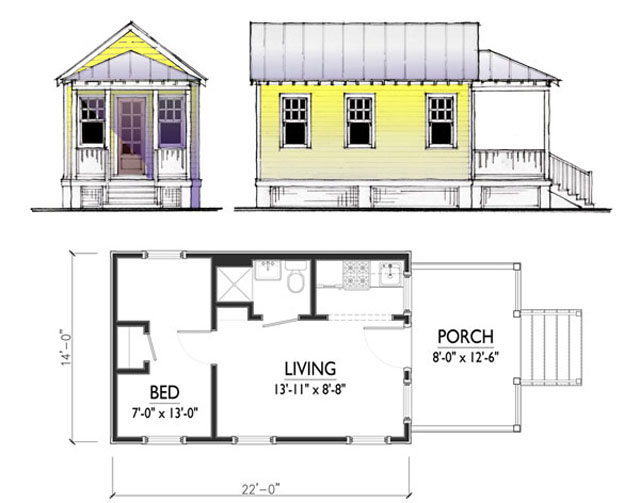 For some folks, small home living sounds cramped. How do you handle the tight spaces, particularly if you like to entertain? We Wilsons added a carefully designed outdoor space to our 1,350 sq. ft. home that allows us to have larger dinner parties during good weather but doesn't saddle us with space to heat and cool the rest of the time. I also do a good deal of my woodworking outside, saving the space of a larger shop area. Our small house also lets us spend more on finish materials and amenities, making our house more personal and comfortable.
If you want to dig deeper into tiny houses, try these blogs: www.tinyhousedesign.com, www.tinyhouseblog.com, and www.tinyhousetalk.com. If you're ready to get extremely small, you've got to see the ideas at www.relaxshacks.com – pushing the boundaries of small. You can sign up for regular updates at these sites and explore the immense world of diminutive homes.
However you decide to live, it's worth looking at the ingenuity and clever design of the small and tiny house movement. A tiny house may offer the comfort, efficiency, and economic benefits a lot of us are seeking these days. Dare I say it? Small may be the new big.

Latest from Jeff Wilson