Cold Formed Metal Joist Framing
Cold formed metal joists can be used for residential and commercial floor and roof construction. Metal joists are relatively lightweight, relatively easy to maneuver, and have a high strength-to-weight ratio, allowing the joists to span long distances.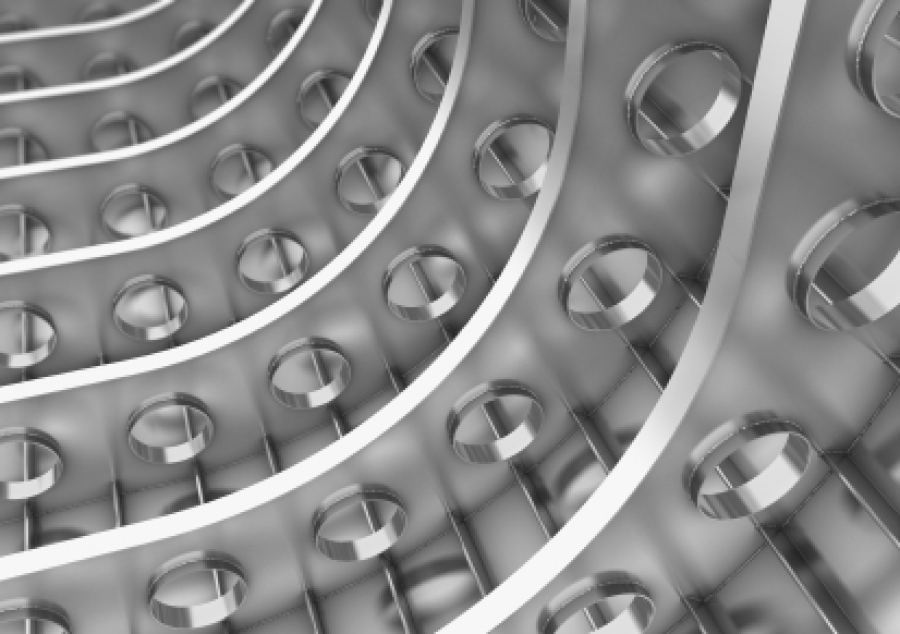 Topic Summary
There are many size options in metal joists including varying depths, gauges and flange widths, all of which contribute to the engineering of the joist and its structural load capacity. Depending on the span of the joists and the load requirements, joists are typically spaced at 12", 16", 19.2" or 24" on center.
Metal joists are installed in a parallel, uniformly-spaced layout, similar to wood joists. They are mechanically fastened with joist hangers or clips to a rim enclosure known as a structural track which is typically the same gauge as the joist. As in wood construction, metal joist framing requires the use of blocking and straps to stiffen floor assemblies.
Cold Formed Metal Joist Advantages
Metal joists interlock, requiring less storage space.
Metal joists come standard with pre drilled holes for plumbing and electrical applications.
The use of screws for metal joist installation, as opposed to nails used for wood joists, reduces the number of drywall nail pops.
Metal joists result in low amounts of waste at the job site since joists are delivered precut. Any resulting scrap can be recycled.

The Buildipedia research and writing staff consists of dozens of experienced professionals from many sectors of the industry, including architects, designers, contractors, and engineers.
Website: buildipedia.com/
Latest from Buildipedia Staff