Formed Metal Fabrications
Formed metal fabrications include column covers, metal panels, and other metal fabrications that are used in the building industry. Through a variety of different processes, most metals can be formed into virtually any shape. Metal forming processes include roll forming, stamping and brake forming. All processes begin with sheet metal of varying gauges – a higher gauge corresponds to a thinner sheet. Aluminum, stainless steel and galvanized steel are all common materials used to fabricate formed metal components.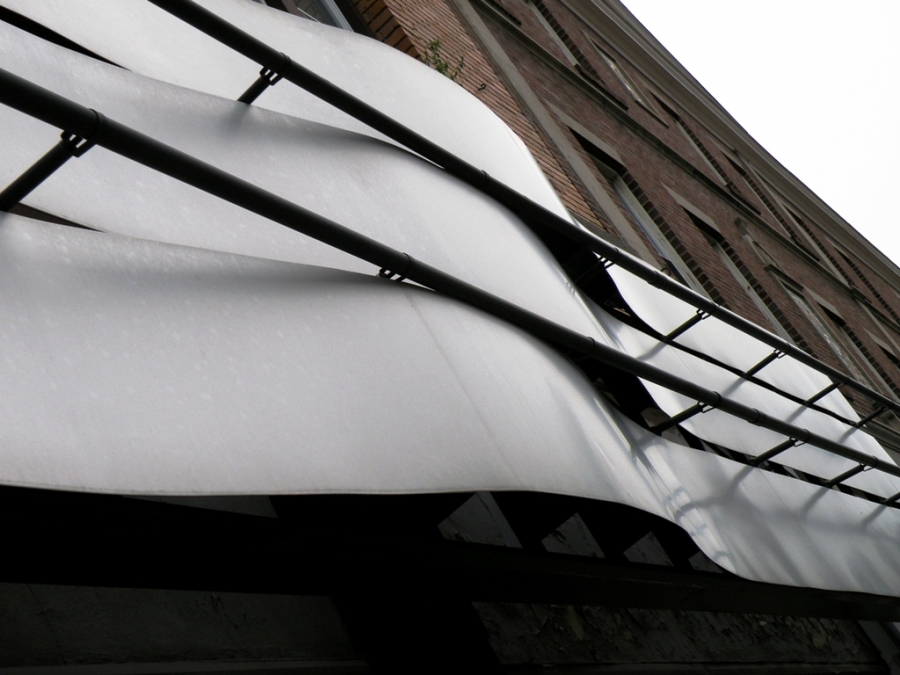 Types of Forming
Roll forming is used to produce open profiles or welded tubes with long lengths. A continual rolling process incrementally adjusts the sheet metal until the desired shape is achieved.
Stamping is used to form simple or complex shapes through punching, blanking, embossing, bending, flanging and coining. Initial tooling and equipment costs can be high, but high production rates can be achieved with relatively low labor costs.
Brake forming describes sheet metal bending, with different brakes offering different results. A cornice brake allows for simple bends and folds, while a box-and-pan brake is used to create more detailed shapes. A press brake is a complex tool that folds sheet using a clamped punch and die system.
Formed metal fabrications are also commonly used as pipe enclosures, HVAC unit covers, and formed metal enclosures, such as an electrical cabinet. Attaching the formed metal components can be achieved with welding or mechanical fastening.

The Buildipedia research and writing staff consists of dozens of experienced professionals from many sectors of the industry, including architects, designers, contractors, and engineers.
Website: buildipedia.com/
Latest from Buildipedia Staff