Cold Formed Metal Trusses
Cold formed metal trusses, or lightweight metal trusses, are used in commercial and residential construction and have similar profiles, pitches and applications as wood trusses. Cold formed metal trusses are commonly fabricated from heavier gauge cold formed c-channels and are mechanically fastened to a structure using clips.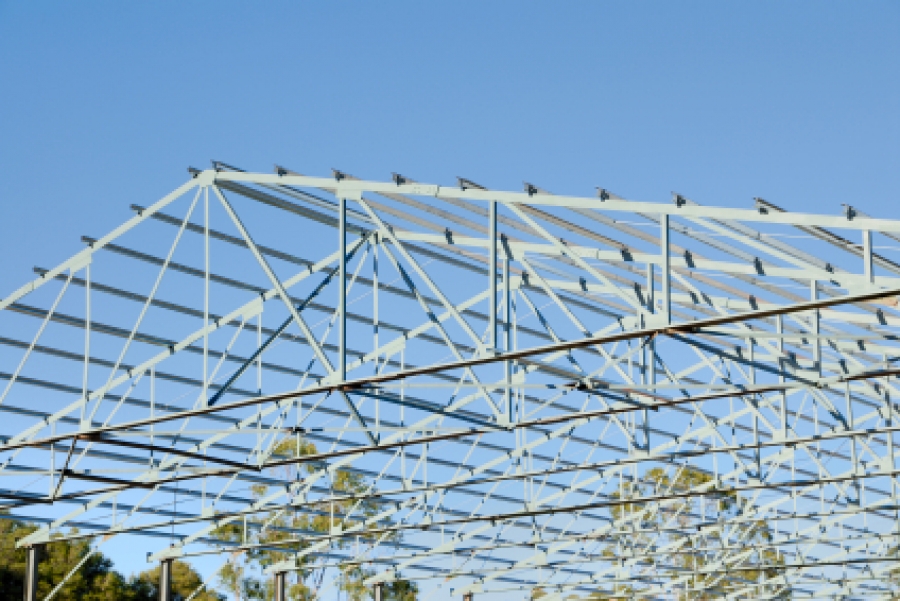 Topic Summary
Cold formed metal trusses offer several advantages over the use of traditional wooden trusses. Metal trusses can be lighter in weight and have a stronger axis. They are usually prefabricated but can be fabricated in the field. The use of prefabricated trusses can result in shorter construction schedules and a high level of consistency and quality in the components. Due to the metal's high level of strength, trusses can be designed for clear spans of over 80 feet . The need for intermediate bearing walls is eliminated or drastically reduced, facilitating the creation of large, open spaces. Metal trusses can be spaced at larger intervals than wood, ultimately resulting in reduced labor and material costs.
Cold formed metal trusses do require a higher level of site protection and care in handling because they tend to be more flimsy than wood until they are set and braced. The need for specialized skills and equipment is an additional consideration for correctly installing and attaching metal trusses. The use of screw guns or air driven "pin type" fasteners may be required, as well as the possible need for welding skills.

The Buildipedia research and writing staff consists of dozens of experienced professionals from many sectors of the industry, including architects, designers, contractors, and engineers.
Website: buildipedia.com/
Latest from Buildipedia Staff