Accoya® Wood Selected for Prestigious Renovation Project of German Embassy in Washington DC
Accoya®, the high performance modified wood product, has been selected as the wood of choice by HPP architects for the renovation of the German Embassy in Washington DC.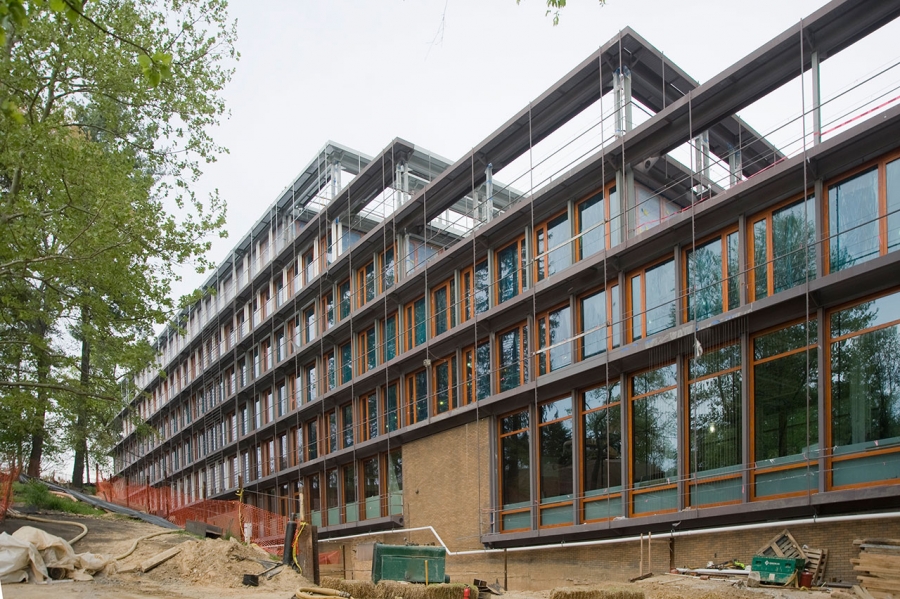 The prestigious property combines the main colonial-style Embassy building and a semi-detached house. Both structures were designed in the 1960s by prominent German architect Egon Eiermann.
In recent years, the impressive main Embassy building has suffered from asbestos contamination. As a result, the entire German Embassy is set to be fully renovated in order to meet modern-day health and safety standards - a challenging task for the architects who will balance the rigorous constraints of US building regulations with the need to respect and adapt Eiermann's original design.
To fulfil the requirements of the job, the team of architects have chosen to use Accoya wood in the renovation project. Accoya, manufactured by Accsys Technologies, is one of the most superior wood products on the market and is created using an advanced modification technology, which delivers outstanding levels of performance, including stability and durability.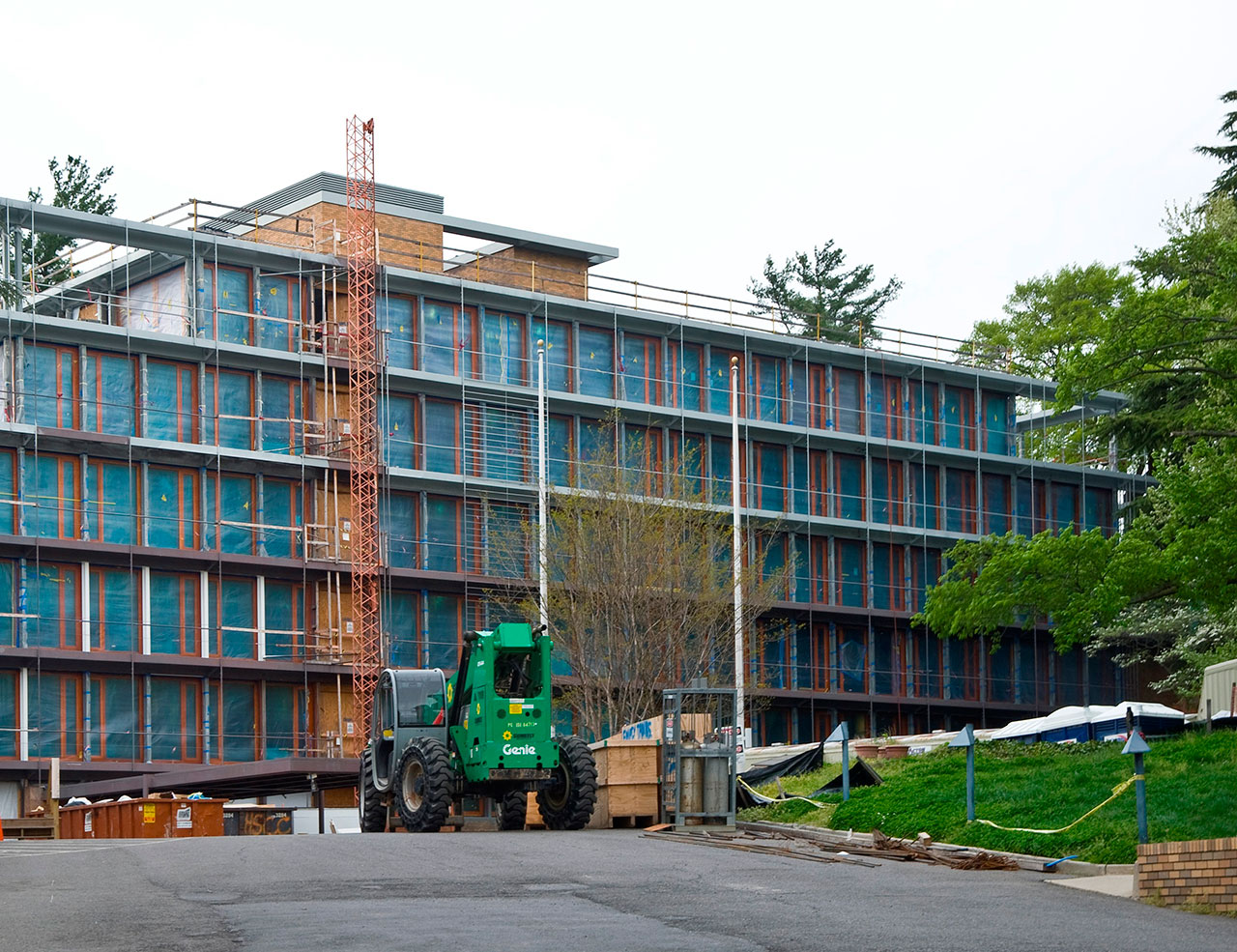 Accoya is created when a proprietary process called acetylation is applied to natural and sustainably sourced wood. This results in an attractive modified wood product which matches, and in some cases exceeds, the properties of tropical hardwood. It is perfect for a variety of uses from windows to doors to external siding, decking and structural projects.
Accoya will be used to replace every window frame in Washington's German Embassy. Product Manager Jorg Neben at Roggemann, who is supplying Accoya for the project, said: "Accoya wood has proved to be a sustainable, durable, and stable material, which is guaranteed against rot and decay for 50 years for exterior use - making it perfect for any demanding outdoor application."
"We have been supplying Accoya to our customers in Germany for the last 5 years and all our customers and architects have been delighted with the results. Accoya's high performance capabilities mean the wood looks like new for longer and doesn't shrink, swell or rot like other timber products."
Accoya has been awarded the Cradle to Cradle® Gold Standard accreditation by the MBDC (McDonough Braungart Design Chemistry) for the second consecutive year. Cradle to Cradle Certification is a rigorous and comprehensive certification program that evaluates products and materials for human health, environmental health and recyclability.
Products are analyzed according to five stringent categories; Material Health, Material Reutilization, Renewable Energy Use, Water Stewardship and Social Responsibility. Accoya successfully met all the given criteria, making it an ideal solution for use in a building which had previously been contaminated with asbestos.
Jorg Neben added: "Accoya's Gold Certification by Cradle to Cradle gives our customers additional confidence that Accoya can meet all their wide-ranging requirements. Accoya is the perfect solution for the prestigious Embassy building and we look forward to seeing the completed project in 2014."
Accoya is available to purchase throughout North America, for further information regarding distributors please visit accoya.com.

Accoya® wood is produced using Accsys' proprietary patented process, which effectively converts sustainably grown softwoods and non-durable hardwoods into what is best described as a "high technology wood". Distinguished by its durability, dimensional stability and, perhaps most importantly of all, its reliability (in terms of consistency of both supply and quality), Accoya® wood is particularly suited to exterior applications where performance and appearance are valued. Unlike most tropical and temperate hardwoods, its colour does not degrade when exposed to ultraviolet light. Moreover, the Accoya® wood production process does not compromise the wood's strength or machinability. The combination of UV resistance, dimensional stability, durability and retained strength means that Accoya® wood offers a wealth of new opportunities to architects, designers and specifiers. For a full archive of Accoya® news, visit accoya.com/news
Website: www.accoya.com/
Latest from Accoya® Wood