Prepare Your Home for 2013 Hurricane Season
May 26 – June 1, 2013: National Hurricane Preparedness Week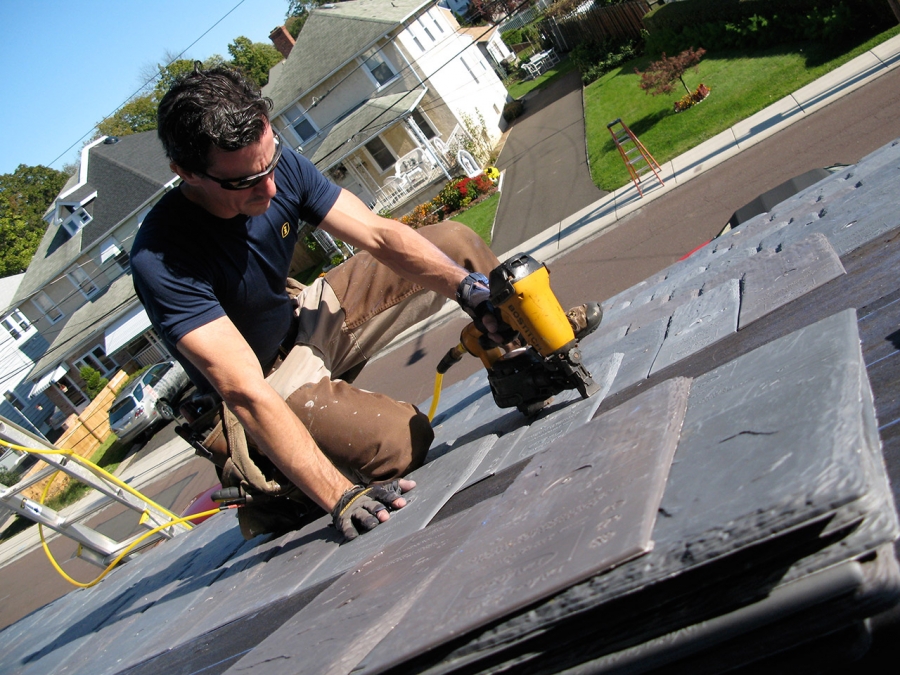 With memories of Hurricane Sandy still fresh in people's minds, homeowners are encouraged to take a "top down" approach to preparing their homes for the start of the 2013 Hurricane Season.
"Hurricane Sandy caused more than $71 billion in damages and impacted millions of people last October," says Jill Hasling, president and meteorologist with the Weather Research Center in Houston. "This deadly storm was so powerful that its name was retired and the level of awareness of homeowners throughout the country to potential storm damage has been elevated dramatically."
2013 Hurricane Predictions
Hasling, who forecasts a 90 percent chance that a Category 3 or stronger hurricane will form in the Atlantic Ocean during the 2013 Hurricane Season, believes that the coastal areas from Louisiana to Alabama and the western coast of Florida have a 70 percent chance of experiencing landfall of a tropical storm or hurricane this year. She predicts that the second highest risk is the coast from Georgia to North Carolina with a 60 percent chance, and that at least nine to 12 named storms will form in the Atlantic with six of them intensifying into hurricanes.
"Our advice is that homeowners take the time during National Hurricane Preparedness Week (May 26 – June 1, 2013) to create family emergency plans and evaluate their home exteriors to make sure they're ready for this potentially deadly hurricane season," says Hasling.
"Top Down" Home Evaluations
As Hurricane Sandy proved, you don't have to live directly on the coast to be impacted by hurricane conditions. Twenty-four states were affected by Hurricane Sandy, with home damage resulting from strong winds, flying debris and massive flooding.
"Now is the time to carefully evaluate your home's exterior," says Mark Clement, co-host of MyFixitUpLife home improvement radio show and a professional contractor. "Never assume that the roof, windows, doors or garage doors that held up well during previous storms will again be able to handle severe weather conditions.
"Repeated exposure to strong weather can take a toll on the home. Always review and evaluate the effectiveness of the entire home 'envelope' each year at the beginning of the hurricane season.
"Start at the top of your home and evaluate the condition of your roof, then work down to your windows, entry doors and garage doors. These are the four most critical areas of the home during hurricane season because if any one of these areas is compromised, then wind and pressure can enter the home with devastating results."
Impact-Resistant Roofs
A home's roof should be examined yearly to determine if there are missing shingles, curling or splitting shingles, lifting shingles or loss of granules. Both straight line winds and pressurized winds can cause different damage --- from uplifting the shingles off the roof to pushing intense wind-driven rain and flying debris onto the roof.
"Weather conditions have changed so much in recent years," says Clement. "My recommendation is to always select an impact-resistant roof for the home. Even though we live inland in Pennsylvania, we put a DaVinci Roofscapes® polymer slate roof on our home.
"This roof has achieved Class 4 ratings for impact resistance along with the Miami Dade County Acceptance (High Velocity Hurricane Winds) and the Texas Department of Insurance, showing that the roofing tiles can withstand hurricane-force winds. In addition, DaVinci slate and shake roofing tiles are rated Class A for fire retardance and have achieved the highest rating for straight line wind testing at 110 mph. The roof also has a limited 50-year warranty for added peace-of-mind."
Impact-Resistant Glass in Windows
Working his way down the house exterior, Clement suggests impact-resistant glass packages in windows of homes both in direct coastal locations and further inland.
"Impact-resistant glass packages do so much more than protect a home from severe weather," says Clement. "Impact-resistant glass --- like that found in Simonton StormBreaker Plus® windows and in the Simonton ProFinish® Brickmould 600 SafePoint™ glass package --- helps reduce outside noise from entering the home, are extremely energy efficient and also help prevent intruders from breaking the glass and entering the home."*
Constructed of remarkably sturdy reinforced vinyl profiles, Simonton products with impact-resistant glass help withstand high winds and flying debris without the need for plywood or shutters. Approved to the High Velocity Hurricane Zone (HVHZ) certification standards through the American Architectural Manufacturers Association (AAMA) and the Florida Building Commission (FBC) StormBreaker Plus windows and doors are tested in compliance with the windborne debris standards adopted in the International Residential Building Code, and the Florida Building code. This ensures that they can be used in all regions of the country that have building code requirements for impact-resistant products. This includes the Florida coast, the Gulf of Mexico coast and the east coast, and is recognized by the Texas Department of Insurance windstorm inspection program. Products with SafePoint glass have passed ASTM E1886-05/1996-09 at the Missile "C" level and can withstand repeated blows by a heavy object.
"If you've been through severe weather in the last 12 months, make sure to check the seals on your windows and doors along with the frames," says Clement. "While these products may have held up well previously, you want to make certain that frames are not cracked or the units are not compromised in any way before we launch into the 2013 Hurricane Season."
Reliable Exterior Doors
Two other vulnerable areas of the home --- garage doors and entry doors --- are also critical product selections for homeowners.
At Therma-Tru, the nation's leading manufacturer and most preferred brand of entry doors, fiberglass entry and patio doors can be made with components designed to work together to create the Tru-Defense® system. This system helps maximize the seal between the door and the frame for better resistance against the damaging effects of air and moisture infiltration. Specific components of the system are engineered and tested to deliver outstanding protection in all kinds of weather.
Therma-Tru also offers 13 triple-paned impact-resistant decorative glass options for its entry doors, plus a line of Opaque Impact Rated Doors that are recommended for areas with the most potential to experience severe weather conditions. The decorative glass options for doorlites and sidelites meet code requirements and the harsh demands of extreme weather in coastal areas.**
"Homeowners should always take the time to explore the local building codes for their specific location," says Clement. "Doors are a great example --- some areas do not require an impact-rated door, just impact-rated glass in the door. It can get confusing for anyone, so it's best to do research before making a purchase decision."
Clement stresses that homeowners should always follow direction of local authorities regarding evacuations and emergency procedures during severe weather. "During most severe weather situations you'll have to evacuate," says Clement. "But when you invest in impact-resistant building products that are always 'on guard' you can leave knowing that you've taken the best steps possible to add exterior products that will help protect your home. That can bring incredible peace-of-mind during a highly stressful time."
*SafePoint laminated glass has an impact-resistant interlayer that can withstand repeated blows by a heavy object. SafePoint glass complements alarm systems and deadbolts for even greater security. With a Sound Transmission Rating (STC) of 32 – 36, SafePoint glass dramatically reduces unwanted noise infiltration.
**Must be installed as part of a Therma-Tru door system in compliance with a Therma-Tru impact-rated product approval. Visit www.thermatru.com for product approvals. Follow weather and news reports in order to assess severe weather situations and obey local authorities' shelter and evacuation orders. No product guarantees safety for persons or property, nor makes any premises hurricane- or impact-proof.

Therma-Tru is the nation's leading manufacturer and most preferred brand of entryway doors. Founded in 1962, Therma-Tru pioneered the fiberglass entry door industry, and today offers a complete portfolio of entry and patio door system solutions, including decorative glass doorlites, sidelites and transoms, and door components. The company also offers low-maintenance Fypon urethane and PVC products. Headquartered in Maumee, Ohio, Therma-Tru is part of Fortune Brands Home & Security. (NYSE: FBHS). For more information, visit www.thermatru.com, www.fypon.com or call (800) 537-8827.