Therma-Tru Ranks Highest in 2013 Brand Use Study
Therma-Tru has ranked highest amongst remodelers in the category of "Brands Used Most" in the Doors: Entry category in the 2013 Brand Use Study by Remodeling magazine. This is the fourth consecutive time the industry-leading door manufacturer has held this position in the nationwide study.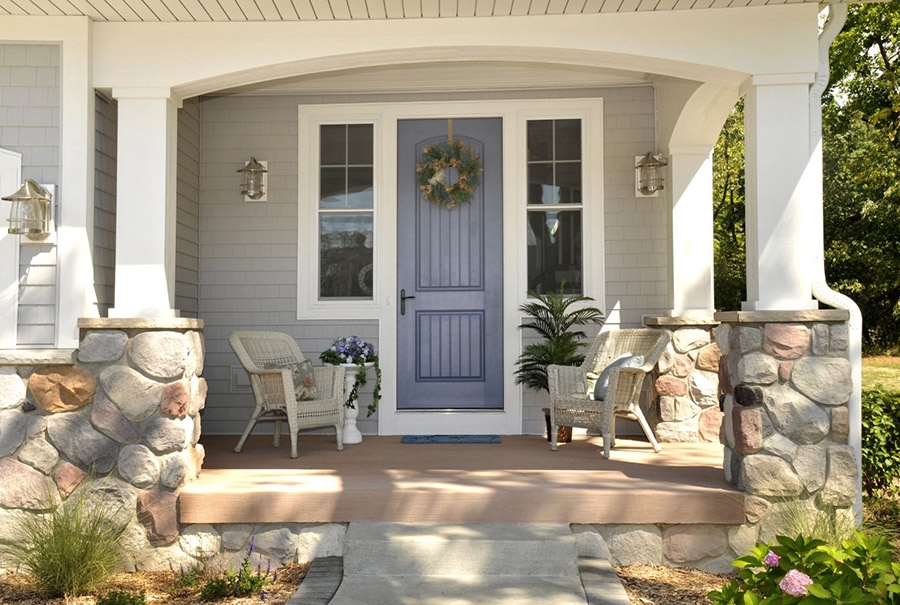 "Remodelers are a critical audience for our entry door products, so we find it encouraging that they repeatedly rank Therma-Tru as the entry door they use the most on the jobsite," says Mark Savan, president of Therma-Tru Corp. "We appreciate the dedicated support of the remodelers who are purchasing and installing our innovative entry door systems on a regular basis and making them part of their successful remodeling activities."
In the category of "Brands Used Most" Therma-Tru exceeded the nearest competitor by almost double the response preference in the 2013 study in the Northeast and Midwest census regions.
Savan believes his company's leading status in the "Brands Used Most" category is a direct result of remodelers understanding and appreciating the systems construction approach for doors manufactured by Therma-Tru.
"We're known in the industry for creating the entire entry system, not just one or two of the components that make up a door unit. This allows us to focus on durability and reliability of the whole entry," says Savan. "When a remodeler selects a Therma-Tru door they're getting aesthetic appeal, energy-efficiency, ease of installation and durability. Both remodelers and builders rely on Therma-Tru® products to add value to their home projects and bring long-term satisfaction to their homebuyers.
"We could not be in this repeat winning position without the important relationships that we have with our fabricators and dealers. Our channel partners serve a critical role in bringing Therma-Tru products to market, and this high ranking also recognizes their dedication and hard work. Together, this is a teamwork effort that ensures a smooth, successful product flow from our facilities right to the consumer's home."
The Brand Use Study, presented by Remodeling magazine, originated in 2001 and has been conducted also in 2004, 2006, 2010 and now in 2013. The nationwide survey of remodelers was conducted by Readex Research for Hanley-Wood on behalf of Remodeling magazine. The survey was done in March – May, 2013 on remodelers preferences related to a wide variety of products and brands. Results of the 2013 Brand Use Study are being made available in an upcoming 2013 issue of Remodeling magazine.

Therma-Tru is the nation's leading manufacturer and most preferred brand of entryway doors. Founded in 1962, Therma-Tru pioneered the fiberglass entry door industry, and today offers a complete portfolio of entry and patio door system solutions, including decorative glass doorlites, sidelites and transoms, and door components. The company also offers low-maintenance Fypon urethane and PVC products. Headquartered in Maumee, Ohio, Therma-Tru is part of Fortune Brands Home & Security. (NYSE: FBHS). For more information, visit www.thermatru.com, www.fypon.com or call (800) 537-8827.