Tips to "Shake Up" Your Front Door with Free FRESH Color Schemes for Your Home Exterior Guide
Builders, remodelers and homeowners interested in "shaking up" home exteriors can now gain free step-by-step color guidance in the new FRESH Color Schemes for Your Home Exterior downloadable online guide. Created by national color expert Kate Smith, the 36-page ebook explores color options for seven different home styles.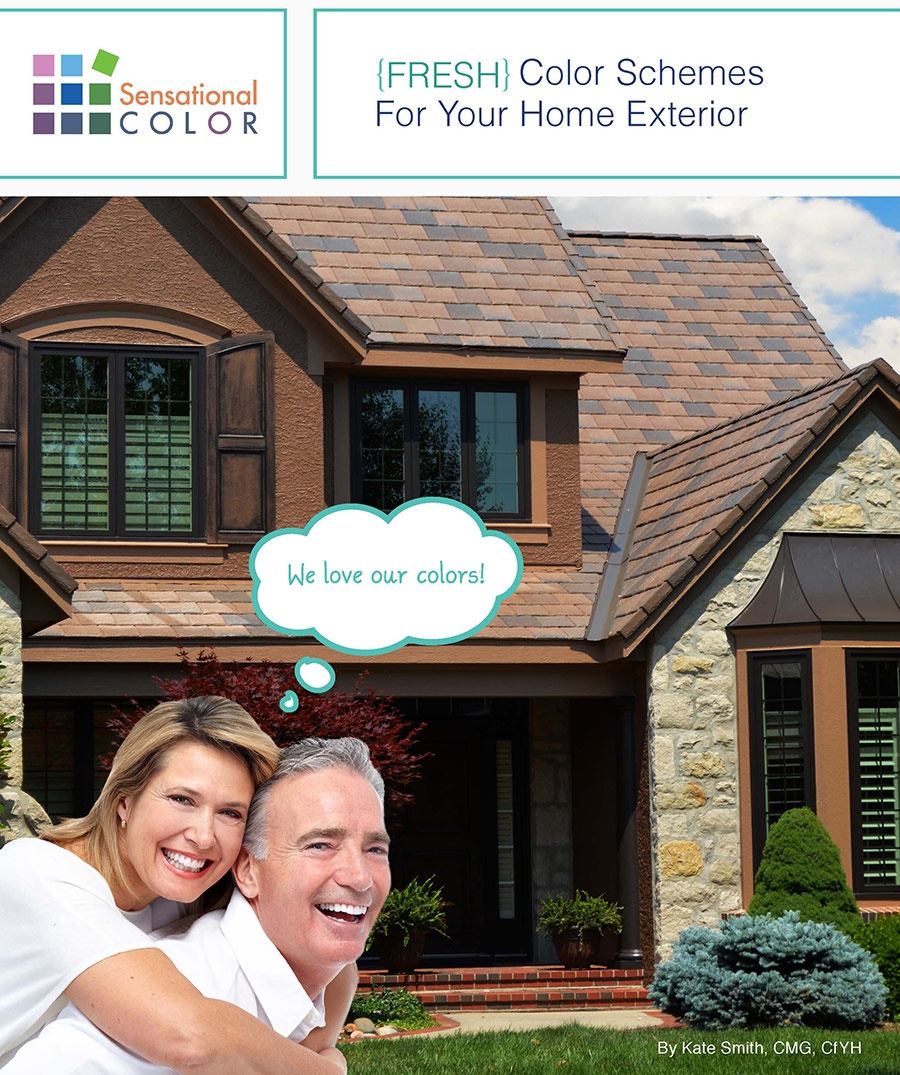 "I always recommend people add color from the top down on a home exterior, starting at the roof and working their way down to the windows, door and trim," says Smith, chief color maven at Sensational Color. "However, I have the most fun with adding color to the front door. When you have a paintable door, like those in the Classic-Craft® Canvas Collection®, you have the ability to add a 'pop' of welcoming color to any entryway."
Therma-Tru, a co-sponsor of the new color guide, offers a wide variety of paintable fiberglass doors in their Classic-Craft Canvas Collection along with hundreds of additional paintable doors in the company's Smooth-Star® product line.
"This guide explores color palettes that work together on different styles of homes, like Ranch, European and Spanish Mission," says Smith. "In each case the entry door is a prominent feature of the home that deserves special attention. This is the one specific area of the house where a homeowner shows off his or her personality. They may choose a bold red for the door that says 'I'm an extrovert' or a mellow yellow that declares 'I like being part of this community.' The great thing about this guide is it takes away the 'fear factor' and puts the power of colors positively in the hands of the homeowner."
According to Smith, here's a look at what different paint colors on entry doors of the home say about the occupants inside:
Red - tells the world to "look at me!" This bright color says I'm not afraid of standing out or saying what's on my mind.
White - says that I prefer things that are organized, neat and clean. Even if my home isn't always this way, I wish it were!
Green - tells the world that you have traditional values and enjoy being a member of the community.
Black - says I'm consistent, conservative and reserved in my manner as well as my approach to color. With a black door I'm saying my design style is timeless rather than trendy.
Blue – tells people you are naturally at ease in most situations and people are attracted to your easygoing personality.
Yellow - says you have a personality similar to green, but a bit less traditional. You're most likely a leader or organizer of a group.
Purple - reveals a "free spirited" person who is comfortable taking risks, thinking differently and dreaming big.
The specific home styles addressed in the FRESH Color Schemes for Your Home Exterior guide include Ranch, Colonial, Bungalow, Victorian, Spanish Mission, European and New American. Smith offers several color combinations for each style's exterior along with tips for making homes complement their neighborhood settings.
The comprehensive and colorful online piece was a collaborative effort of Smith and several building product manufacturers, including DaVinci Roofscapes®, Fypon, Simonton Windows and Therma-Tru. The free color guide is located on each company's web site (go to http://www.thermatru.com/design-innovation/ to download from the Therma-Tru website), plus on the Sensational Color website developed by Smith. Her first ebook in the series, FRESH Home Exterior Colors, is also available for free on her website. That 30-page step-by-step tutorial provides insights on adding color to the home exterior by using the FRESH approach, which stands for Fixed features, Regional colors, Environment and surroundings, Style of the home, and Have-to-use colors.

Therma-Tru is the nation's leading manufacturer and most preferred brand of entryway doors. Founded in 1962, Therma-Tru pioneered the fiberglass entry door industry, and today offers a complete portfolio of entry and patio door system solutions, including decorative glass doorlites, sidelites and transoms, and door components. The company also offers low-maintenance Fypon urethane and PVC products. Headquartered in Maumee, Ohio, Therma-Tru is part of Fortune Brands Home & Security. (NYSE: FBHS). For more information, visit www.thermatru.com, www.fypon.com or call (800) 537-8827.