Ohio Architect Specifies Therma-Tru Doors for Community Restoration Project
When the City of Toledo, Ohio's, Department of Neighborhoods Neighborhood Stabilization Program (NSP) and Neighborhood Housing Services (NHS) of Toledo decided to replace dozens of abandoned homes in historically and architecturally sensitive neighborhoods, they reached out to Thomas Porter Architects for assistance. The challenge facing the architectural firm: design energy-efficient, low-maintenance, durable, and affordable homes for identified urban infill neighborhoods that can achieve an ENERGY STAR® 5+ rating with independent testing and third-party verification.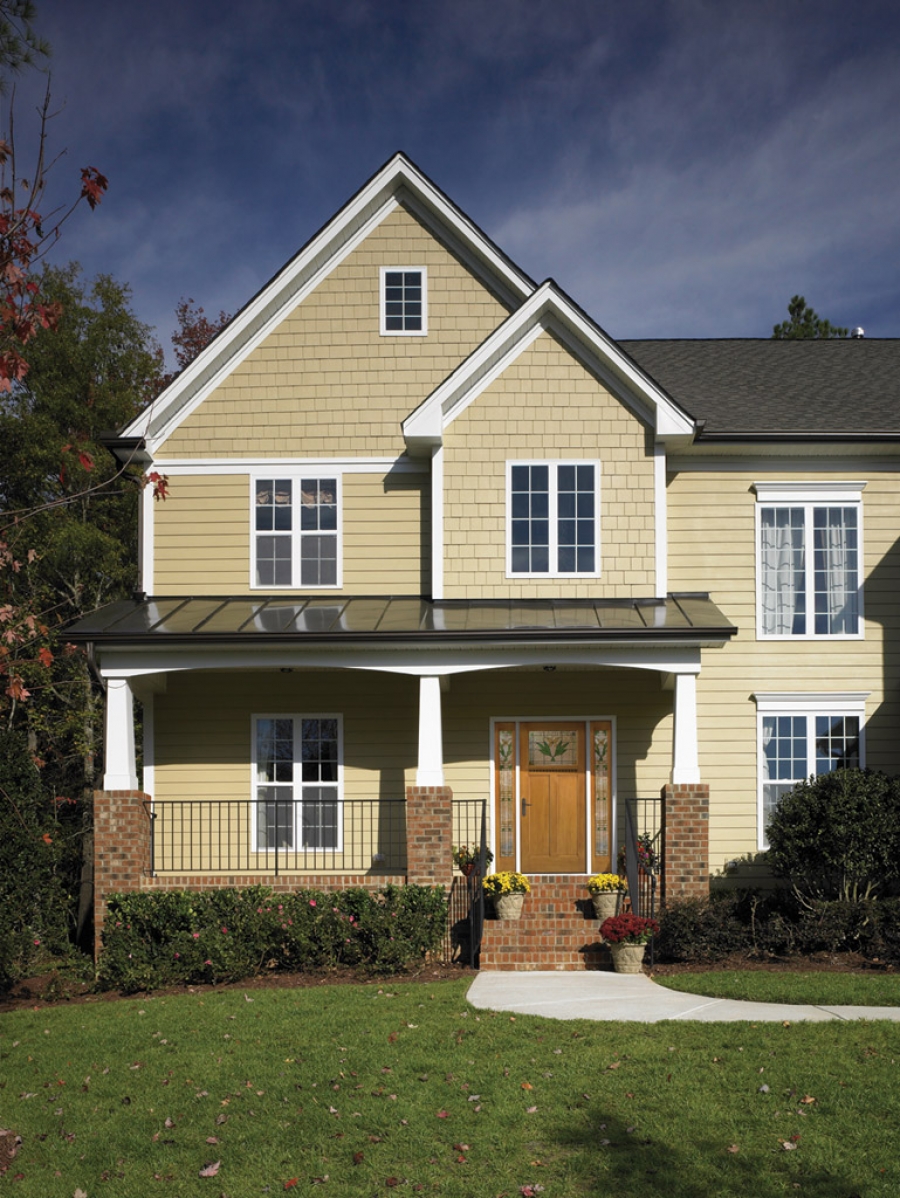 To launch the long-term project, Thomas Porter Architects created an initial "cottage bungalow" model home on Fulton Street in Toledo. The prototype is one of the five bungalow designs created by the architectural firm for the revitalization of 17 existing historic neighborhoods originally constructed from the 1900s to 1930s in the City of Toledo.
"Specifying performance-based products that were still architecturally relevant to the design was our primary consideration for this project," says Stuart Cline with Thomas Porter Architects out of Toledo. "Every manufacturer had to prove to us, through independent and verified testing, that their products offered the ultimate in high-performance qualities in order to be considered for this prototype model home.
"Based on years of prior experience in specifying Therma-Tru® products, we knew the Classic-Craft® American Style Collection™ entrance system would be an ideal fit for this project. It met our needs as a high-performance door that requires little maintenance for years of beauty and energy efficiency benefits. The variations in this high-quality, architecturally correct Therma-Tru entryway solution make it a perfect fit for all of the bungalow designs we created while giving us the curb appeal we desired for this ongoing infill housing project," Cline says.
Once the prototype home was constructed, it was deliberately earmarked as a model home for six months so that more than 100 people could tour it. The Classic-Craft American Style Collection (CCA230) entry door specified for the home meets ENERGY STAR qualifications and features an extended lock block, clear insulated glass on the top of the door, and a four-block dentil shelf.
"Once the house was on the market, it sold very quickly," says Cline. "Because of the immediate sale of the prototype home, the city of Toledo requested two additional homes be designed in the bungalow style for construction beginning in 2012, with the intent of the total project equaling 36 homes. We intend to specify additional Therma-Tru doors for those projects, adding other Therma-Tru entryway component features like multi-point locking systems, for added security of the residents.
"Most impressively, Therma-Tru provided us with a local dealer for easy ordering, helpful installation training (videos, hands on) and warranties," Cline explains. "The support from Therma-Tru on this project has been outstanding. They've worked with us to have a high-performance door in this home that has a design style that members of the community love. Now we're looking forward to moving on to creating additional homes for this project that will include Therma-Tru doors that complement the overall design of each of the home styles."

Therma-Tru is the nation's leading manufacturer and most preferred brand of entryway doors. Founded in 1962, Therma-Tru pioneered the fiberglass entry door industry, and today offers a complete portfolio of entry and patio door system solutions, including decorative glass doorlites, sidelites and transoms, and door components. The company also offers low-maintenance Fypon urethane and PVC products. Headquartered in Maumee, Ohio, Therma-Tru is part of Fortune Brands Home & Security. (NYSE: FBHS). For more information, visit www.thermatru.com, www.fypon.com or call (800) 537-8827.